Diversity, Equity, and Inclusion: Why it Matters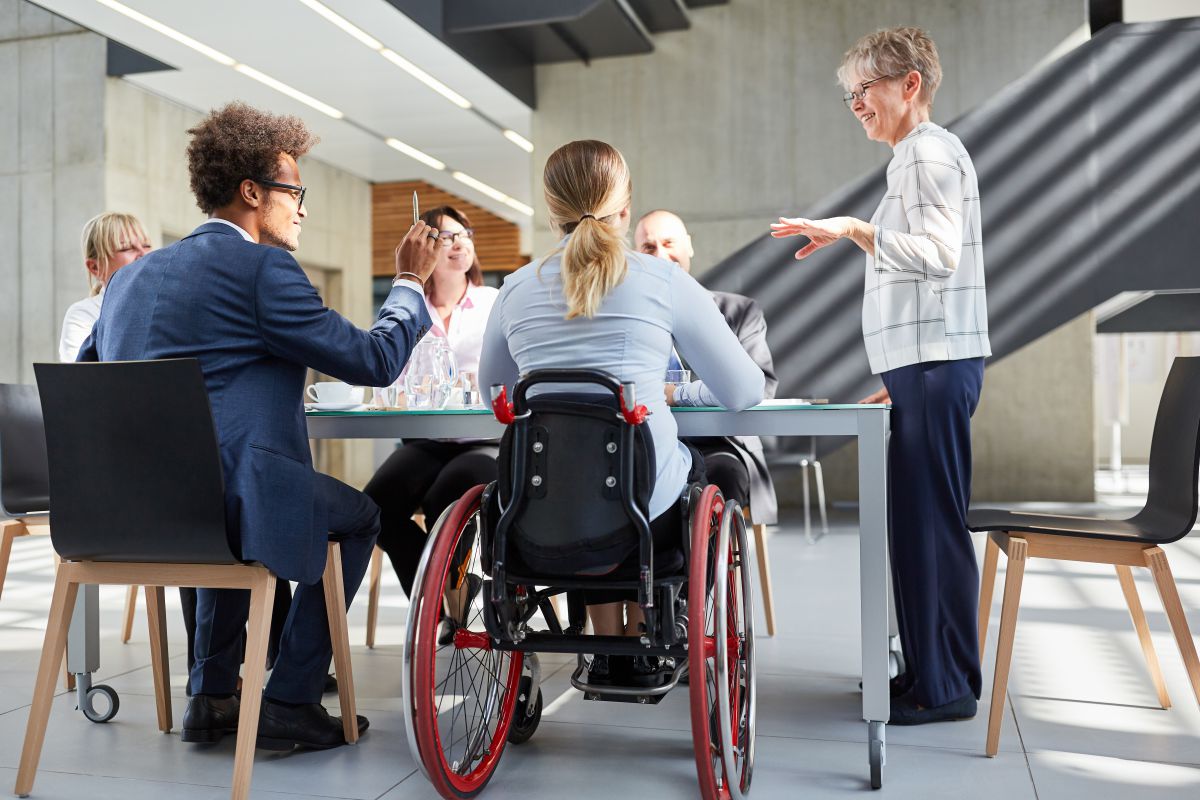 Diversity, equity, and inclusion in the workplace have always mattered, but in the year 2020, millions of Americans recognized the opportunity for change in a summer of unrest. Amid racial injustice, an unforeseen global pandemic, and the crippling effects on diverse groups — change was no longer an option — it became essential.
Organizations began reconfiguring priorities and establishing training programs surrounding diversity, equity, and inclusion in the workplace. Employees initiated difficult conversations about the inequalities that continue to infiltrate systems in the United States and worldwide. As a result, teams started the necessary work to dismantle oppressive systems that advance certain groups of people while disadvantaging others. 
As companies gained greater awareness about the importance of DEI in the workplace, businesses started to build more diverse teams, share differing perspectives, and grant employees fair access to opportunities that enable career mobility. Despite these efforts, diverse employees struggled the most during the COVID-19 pandemic, including women, LGBTQ+ employees, and people of color. Awareness is not enough — leaders must actively continue to make diversity, equity, and inclusion in the workplace a top priority, execute a DEI action plan and measure their success over time.  
What is Diversity, Equity, and Inclusion (DEI)? 
Diversity, equity, and inclusion in the workplace — also known as DEI in the workplace — relates to the actions taken to establish awareness and transform mindsets, behaviors, and practices to create and sustain a diverse, equitable and inclusive environment.
DEI is also seen as a competency and an asset. Rohini Anand, former Chief Diversity Officer at Sodexo and Mary-Frances Winters of The Winters Group, Inc., Academy of Management Learning & Education told Forbes, "The assumption is no longer that only certain groups need training (e.g., white men or minorities), but rather that all employees need to be more cross-culturally competent in an increasingly global world." DEI is for everyone and must involve employees at every level of an organization, regardless of their differences.
What is the Difference Between Diversity, Equity, and Inclusion? 
To understand DEI in the workplace, one must first understand the meaning and significance of all three variables; diversity, equity, and inclusion. Each component is necessary to drive real change at an individual and organizational level. 
What is Diversity?
A person is not diverse, but teams and organizations must be. Diversity is a concept that refers to the varied composition of groups of people. Diversity also refers to different identities, backgrounds, thoughts, likes, dislikes, and experiences, to name a few. The diversity of one's identity captures many differences, including socialized and visible race, gender identity, sexual orientation, religion, nationality, body shape or size, or age. 
Referring to an individual as "diverse" implies that this individual is different from a perceived "norm" and harms individuals through labeling and othering. Diversity in the workplace is defined as the representation of individuals from all identities and backgrounds who offer varying experiences and perspectives. No one person is diverse, but a collection of unique people creates a mosaic known as diversity.  
What is Equity?
Equity is fair treatment, access, opportunity, and advancement for all people. It is an action-based practice that requires organizations to identify and eliminate barriers that have historically prevented the full participation of all groups. Equity influences who has access to career opportunities and how employees feel valued at work. 
The implementation of equity at work must be intentional and well-designed. Leaders must thoroughly examine their company's policies, procedures, and environments to determine if the workplace is truly equitable.
What is Inclusion? 
Inclusiveness is more than a feeling or a natural product of diversity; it is the product of intentional action to make employees feel seen, heard, and accepted at work. Inclusion is related to fostering a safe work environment where employees can speak up without fear. Inclusion also relates to flexible work models that honor different schedules and responsibilities. 
In addition to work environment and flexibility, inclusion also respects the different styles of communication, leadership, and ways of working. In an inclusive workplace, employees should feel comfortable voicing their needs, and employers must be ready to meet individual requirements.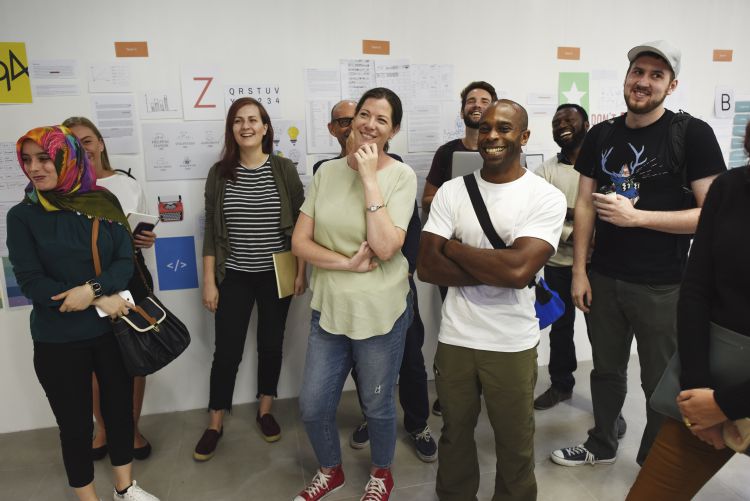 What is the Current State of DEI in the Workplace?
During the COVID-19 pandemic, populations across the world have faced remarkably similar challenges; individuals struggle with mental health and isolation, families grapple with raising children while working from home, business owners face closures, and millions of people experience fear and uncertainty.  
Despite the fact that the pandemic has been called "the great equalizer" due to its ability to touch the lives of everyone, it's evident that the pandemic itself and its ripple effects further magnify systemic inequalities in the United States. For example, the pandemic has disproportionately affected nonwhite Americans; more black and brown Americans live in viral hotspots, lose their jobs, and die at higher rates due to COVID-19. 
Studies also show that women have been disproportionately affected by the pandemic. The pandemic has negatively impacted women's experiences at home, in their health, in their work, and in their overall economic well-being. Moreover, the effects could be felt far in their future by stunting career growth and hindering the progress made in gender diversity at work. 
Another population negatively impacted by the pandemic is the disabled. Traditionally, people with disabilities face lower rates of employment and earn significantly lower wages in the United States. However, due to COVID-19, people with disabilities are more likely to experience unemployment and face increased barriers while remaining at work.
In leadership roles, only 23 percent of C-Suite leaders in the United States are women, and just four percent of those women are women of color. Studies also show that 80% of the most powerful people in the United States are white. These figures demonstrate the overwhelming need for more diverse leaders who will empower equitable and inclusive workplaces. 
Why is DEI Important in the Workplace? 
Why is DEI important in the workplace? DEI in the workplace goes beyond training modules, mentorship programs, and new policies. Equitable employers create diverse and inclusive workplaces where employees share unique perspectives, respect one another's individual needs, and reach their full potential without barriers. 
As a result, inclusive workplaces see greater innovation and financial returns, outperform competitors, and improve employee experiences. 
Organizations have the power to create flexible work environments, recruit diverse teams, train employees to identify and prevent internal discrimination, and offer everyone equal opportunities at work. As a result of these efforts, organizations will experience supplementary benefits. 
The Benefits of Delivering Diversity, Equity, and Inclusion in the Workplace
Research shows that diversity at work and financial performance are linked. According to McKinsey & Company's study, gender and ethnic diversity are correlated with profitability, and companies committed to DEI can attract top talent, enhance customer and employee satisfaction, and improve decision making. 
McKinsey & Company's study also found that on a global scale, the top-quartile companies on executive-level gender diversity had a 21 percent likelihood of outperforming their fourth-quartile industry peers on EBIT (earnings before interest and taxes) margin and had a 27 percent likelihood of outperforming fourth-quartile peers on value creation. The study also found that companies with the most ethnically diverse executive teams are 33 percent more likely to outperform their competitors on profitability. 
In summary, successfully delivering diversity, equity, and inclusion in the workplace can lead to:
A more extensive talent pool
Increased employee engagement and satisfaction
Higher retention and lower turnover
Better decision-making
Greater innovation
Enhanced financial performance
Ability to outpace the competition
 5 Steps You Can Take to Foster DEI in the Workplace 
Leaders have an incredible responsibility to enact objectives, strategies, and accountability programs that measure DEI in the workplace. Leaders must take several actionable steps to enact organizational transformation and produce real results. 
Pauline Hoffmann, Associate Professor for St. Bonaventure University's Master's in Leadership program says "DEI certainly took center stage as a result of unrest, the pandemic, among other factors. What organizations are finally realizing is that they cannot continue as they did by hiring and retaining the same slate of characters. They recognize in a global economy that having diverse talent at the decision-making table enhances their bottom line as well as their corporate culture and employee morale."
Hoffmann teaches ML645 Organizational Performance and ML635 Conflict Resolution at St. Bonaventure University and is particularly interested in encouraging companies to integrate DEI into their long-term strategies. Hoffmann regards DEI as an essential component to business success, rather than just a passing trend. She says, "I believe companies have also realized that DEI isn't just the fad du jour, it is something that needs to be incorporated and embedded into the organization's structure and framework."
1. Commit to DEI efforts with a company vision
The first step to foster DEI in the workplace is to create a company vision. Leadership and management teams should involve employees at every level of the organization to encourage alignment and adoption. Sharing the company's vision of DEI initiatives and communicating this vision with teams will support accountability. A company vision should include a mission statement, vision statement, core values, and key differentiators. Although a company vision may encapsulate a series of goals, DEI should be included in a company's overarching values. 
Create a company vision
Outline a mission statement, vision statement, values, and differentiators
Communicate the vision at an organizational level
2. Identify DEI objectives and KPIs
Like any business objective, pursuing DEI in the workplace must be measured and tracked using data. Leaders must identify objectives related to DEI and key value drivers. For example, organizations can measure DEI by surveying employees about their perception of inclusion in the workplace, tracking diversity in recruiting efforts, and using annual employee engagement surveys. Data and analytics are helpful tools to collect, analyze, and report key performance indicators (KPIs) related to DEI over time.
Select DEI-related business objectives
Match a KPI to each objective
Collect, analyze, and report DEI metrics
Communicate findings at an organizational level 
3. Create a DEI strategy
A strategy is a roadmap designed to reach organizational goals successfully. A DEI strategy must define the company's purpose, mission, and values. In addition to outlining the company vision, a strategy must list the relevant metrics, establish a governance body that will "own" the DEI initiatives, define leadership roles, and encourage teams to align and adopt the strategy. For example, an organization may add workforce training and skilling to a DEI strategy and include quarterly reviews to ensure employees are actively engaging with training modules. 
Establish a DEI governance body
Align DEI processes and procedures with KPIs
Define leadership responsibilities
Assemble training for employee alignment and adoption 
4. Schedule checkpoints 
Organizational change requires constant iteration and refinement. Leadership and management teams must schedule checkpoints to track progress and ensure their DEI initiatives are leading to change. In many cases, leaders may need to refine the original strategy to meet their goals. For example, in the wake of COVID-19, many organizations moved to new work-from-home models that led to unexplored work environments. It's okay to experiment with innovative training, mentorship programs, or flexible work models and use employee feedback to improve policies and procedures over time.  
Schedule regular DEI check-ins
Analyze a DEI strategy's successes and failures
Collect feedback from employee surveys
Refine DEI strategy 
5. Don't give up on DEI
DEI in the workplace is not a buzzword or a trend. DEI should always be top-of-mind for leaders, and change doesn't happen overnight. Leaders must continuously revisit the state of diversity, equity, and inclusion in the workplace to assure employees that organizational transformation is underway. Diversifying leadership teams is essential to ensure people from various backgrounds lead teams to a more equitable workplace. In most business settings, change starts at the top, and the right leaders have the power to inspire teams to champion DEI in the workplace.
Collaborate with outside organizations
Stay informed about DEI initiatives 
Continue to prioritize DEI at work
Celebrate milestones with teams
​​
Champion DEI in the Workplace With a Master of Arts in Leadership 
As leaders all over the world are experiencing unprecedented change and uncertainty, it is clear that leadership has never been more important. St. Bonaventure University's online Master of Arts in Leadership will prepare you to lead in any business climate with a solid foundation of leadership skills in communication, strategic thinking, change management, innovation, and team-building.
As you sharpen your leadership skills, they will be rooted in St. Bonaventure values, which means leading with compassion, humanity, ethics, integrity, and an aim towards positive social change and with the mindset of a servant leader.
Forbes recognizes the "Servant Leadership" style as one of the most impactful ways to build an inclusive workplace culture. According to Forbes, being a servant leader means "employing an inclusive mandate, through which diverse employees can support the development of the organization, by being in the spaces where decisions are made." In addition, servant leaders put their teams first in their decision-making processes to offer intrinsic value.
Leadership Spotlight: Christopher "CJ" Gross
Christopher "CJ" Gross is the Founder and CEO of Ascension Worldwide, a thought leader, and TEDx speaker. CJ enrolled in St. Bonaventure's Master of Arts in Leadership and found a life-long mentor that continues to guide him in his business goals and execution. As a busy professional and leader, CJ completed his degree 100% online and used the program to expand his existing network.
CJ reflects on his experience in the Online Master of Arts in Leadership, "One of my professors became a mentor. Now we meet every month to talk about my business goals and strategic planning, and it really upped my leadership game. If you are considering an online master's program in leadership, definitely consider a program like this that's going to give you the personal touch, the credentials, the network, and ultimately the confidence to take your career to the next level."
How to Make a Difference With a Master of Arts in Leadership 
One of the greatest returns from the online Master of Arts in Leadership program is the ability to make a difference in an organization, the community, and the world. Leadership skills translate to every area of life and help you grow personally and professionally, develop meaningful business connections, engage in mentorship, and advance DEI in the workplace.
Make an Impact: Immediately apply your growing leadership skills in organizational dynamics, mentorship, remote and global work environments, and more.
Communicate and Empower: Master the art of impactful communication to create genuine relationships, foster clarity, and trust, and empower staff.
Grow Personally and Professionally: Hone your personal ethics code and motivations as a leader to think and operate on a completely different level, transitioning from individual contributor or manager to highly-skilled, compassionate leader.
Graduates of St. Bonaventure's online Master of Arts in Leadership program not only become strong managers but true servant leaders who can think strategically, empower and inspire others to fulfill their potential, and communicate with eloquence and confidence. 
Become a DEI champion with an online Master of Arts in Leadership from St. Bonaventure University.