Online MSED
Clinical Mental Health Counseling
Online MSED[br] Clinical Mental Health Counseling
Make Your Passion Your Practice
St. Bonaventure University's online Master of Science in Education Clinical Mental Health Counseling will help you channel your passion for helping people into a career. The program is specifically built to prepare you for the licensed professional counselor exam and beyond. Through engaging coursework and in-field practice, you'll learn to support individuals, families and groups in overcoming personal challenges and accomplishing their goals.
Establish Strong Professional Foundations — Understand the essential concepts and fundamentals of counseling and apply your learning as you practice in the community.
Cultivate Your Spirit of Service — Join a like-minded network of students and faculty with compassion for people in need and the drive to make a difference. You'll discover your worth as a counselor and the inherent dignity of your clients.
Develop Human Perspectives — Learn the specific needs of communities and populations, and gain strategies to improve their outcomes through a variety of counseling practices, including crisis counseling, addiction counseling, research methods and more.
Graduates of our online master's in clinical mental health counseling program exemplify extraordinary goodness through the individuals they counsel and their greater community impact.
As more people seek mental health counseling services, the U.S. Bureau of Labor Statistics projects the employment of mental health counselors will grow a remarkable 25 percent from 2019 to 2029. That's more than triple the average for all occupations.
St. Bonaventure's online clinical mental health counseling master's degree will prepare you to change the lives of people in diverse environments.
Our accredited program provides students with an educational path that combines quality and affordability. With a focused curriculum, dedicated support from faculty and advisers, and internship placement, graduates have a 95 percent pass rate on the licensed professional counselor exam.
Develop the Skills to Help Those in Need
Individual and Group Counseling Competencies — Learn different approaches for prevention, intervention, and crisis intervention, and analyze and use data to improve the efficacy of your programs.
Cultural Competencies — Explore the issues of diversity, equity, advocacy, and opportunity, and understand the factors that influence the personal, social, and intellectual functioning of different cultures.
Communication — Master the vital skills of listening, socialization, boundary setting, and empathy.
Critical Thinking — Evaluate relevant research with a scientific mind to make assessments, diagnoses, and develop treatments.
The Business of Counseling — Examine the profession of counseling, learning a counselor's role and ethical and legal responsibilities.
To speak with an enrollment advisor about how these skills can shape your career, contact us.
Colleges
Correctional Facilities
Health Centers
Hospitals
Insurance Organizations
Inpatient and Outpatient Facilities
Not-for-Profits
Public and Private Practices
Residential Care Facilities
MSED Clinical Mental Health Graduate Statistics
| Statistics | 2020-2021 |
| --- | --- |
| # of Graduates | 23 |
| Completion Rate | 77% |
| Licensure/Certification Examination Pass Rate | 95% |
| Job Placement Rate | 100% |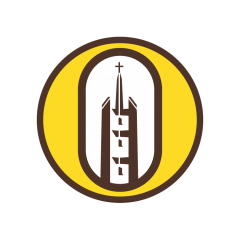 I chose SBU because it was the only school with a degree that suited my future plans. I wanted an MSED in CMHC, and doing it online was very convenient. What stood out for me was the residency and my professors. I also appreciated how the courses were designed, allowing me to connect with classmates. I had such a great experience.
- Bernie Crowl
Bryant Park Therapy
Psychotherapist LP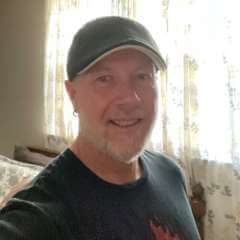 I have learned so many great counseling skills at St. Bonaventure and so far, I have been able to apply most of what I am learning in my job as a psychosocial rehabilitation skills trainer. I can apply my skills in listening, counseling with an understanding of theories, and I have a better understanding of many mental disorders. I have been excelling at my job because of these skills and I am thankful to have this knowledge.
- Frank Yarbrough
MSED Clinical Mental Health Counseling
Current Student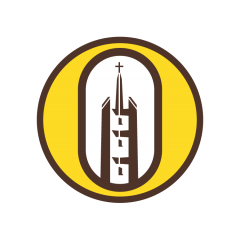 I work in a change management role in financial services. Being equipped with counseling skills has allowed me to lead more effective discussions about upcoming changes and helped people adjust to change and understand their own barriers to change. The faculty support has been strong - many students are balancing complex lives while studying.
- Erika Gullo
MSED Clinical Mental Health Counseling
Current Student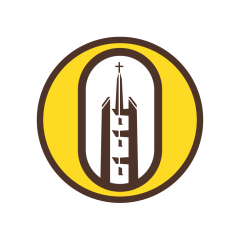 The classes and materials used are phenomenal. I have learned so much about counseling and have gained hands-on experience conducting counseling. Specifically, group, theories, and career counseling afforded these experiences and they really helped. The group course was literally life-changing for me. I was wowed at the end of the course and have never experienced this before. There is also support when needed and help with navigating classes etc.
- Joseline Rodriguez
CancerCare Inc.
Co-Payment Specialist Certified Patient Navigator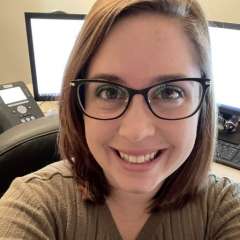 I would absolutely recommend this program because it has been convenient, flexible, and given me opportunities and unwavering support. Learning techniques from the clinical mental health counseling program has taught me how to communicate in various settings effectively. My professional and personal relationships have only improved with learning new skills to help others.
- Kayla Newkirk
MSED Clinical Mental Health Counseling
Current Student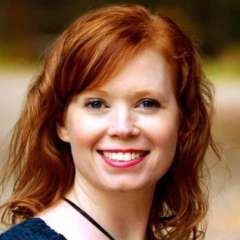 St. Bonaventure has given me ample opportunity to form a community with my professors and peers. If I have a question, I have a network of people whom I can reach out to and whom I trust. The professors are top-notch, and I receive all of the individualized attention that I could ever want from a program, despite it being online.
- Laura Klain
Certified Life Coach
Bud to Blossom Life Design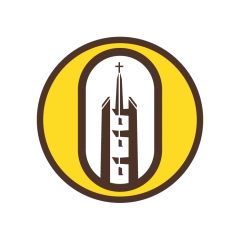 I would absolutely recommend SBU to someone considering getting their degree in clinical mental health counseling because although the program is remote, everybody makes an effort to get to know each other on a human level. The support from faculty and my student support advisor has been phenomenal.
- Dana Martin
MSED Clinical Mental Health Counseling
Current Student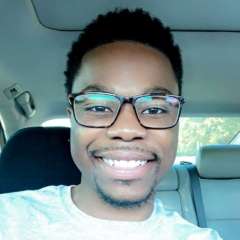 The coursework is presented in such a clear way, that it was not hard to stay on top of my work. The faculty are so supportive and are always there to help and answer any questions that we may have. I know graduate students can get easily worried about things, and the faculty did a great job of maintaining equilibrium among the students.
- Japriest Quentez Jerry
Lakeside Behavioral Health System
Mental Health Technician
This course helps educators and counselors exercise and expand their critical thinking skills by critique and generation of research projects or publications. The course aims to make teaching and counseling work easier and more effective by developing skills to solve research problems. Candidates will recognize the characteristics of well-designed research and be able to identify what methodologies for data collection and analysis may be used given the research question, as well as write acceptably formatted research papers.
CE 510. Introduction to the Profession of Counseling
This course is designed to acquaint students with the field of counseling. This is the introductory graduate course in counseling in which a general overview and survey of the profession are provided. Roles and responsibilities of counselors across a variety of settings are examined. Professional ethical and legal issues are explored. Fall, Spring
CE 511. Advanced Human Growth and Development
The course addresses development and cognitive processes governing learning from conception to death. Normative, non-normative and historical effects within childhood, adolescence, adulthood and later life are presented. Formal developmental and learning theory is emphasized in conjunction with practical interpretation and application. The course provides an orientation and background for sound educational practices.
CE 530. Theories and Techniques of Counseling
The course acquaints the student with the basic knowledge base and skills required for the practice of counseling. Classroom work will focus on the development of specific counseling skills. Students will use role play, audio and videotapes to facilitate the learning process. Additionally, students will explore counseling theory and research.
CE 540. Abnormal Psychology
To acquaint the beginning graduate student with the field of abnormal psychology with an emphasis on the definitions and distinctions between the various abnormal disorders, an introduction to the current research in the field, a discussion of the numerous continual controversial issues and a review of the data-based treatment approaches. In addition, this course will assist the graduate student to understand the nature, needs, and problems of individuals at all developmental levels over the life span and to understand the nature, needs, and problems of a multicultural and diverse society.
CE 625A. Internship 1: CMH Counseling
To provide the student with the opportunity to work within the field as a counseling intern. Primary supervision of the intern will be conducted by the counselor on site. Students will work in an agency setting. A total of 300 clock hours are required of all students.
662 Residency 1: Professional Practice of Counseling
This virtual residency course will provide beginning opportunities for students to explore special topics regarding their tracks of study of mental health and school counseling. It will also allow students to lead experiential activities within the areas of individual and group counseling skill development. Additionally, students will be given opportunities to consult with faculty to receive direction, feedback, and supervision. 
663 Residency 2: Advanced Professional Practice of Counseling
This virtual residency course will provide advanced opportunities to build upon special topics regarding their tracks of study of mental health and school counseling. It will continue to allow students to lead experiential activities within the areas of individual and group counseling, through role-play and simulation. Students will be given further opportunities to consult with faculty to receive direction, feedback, and supervision.