Top Jobs for MBAs Who Specialize in Accounting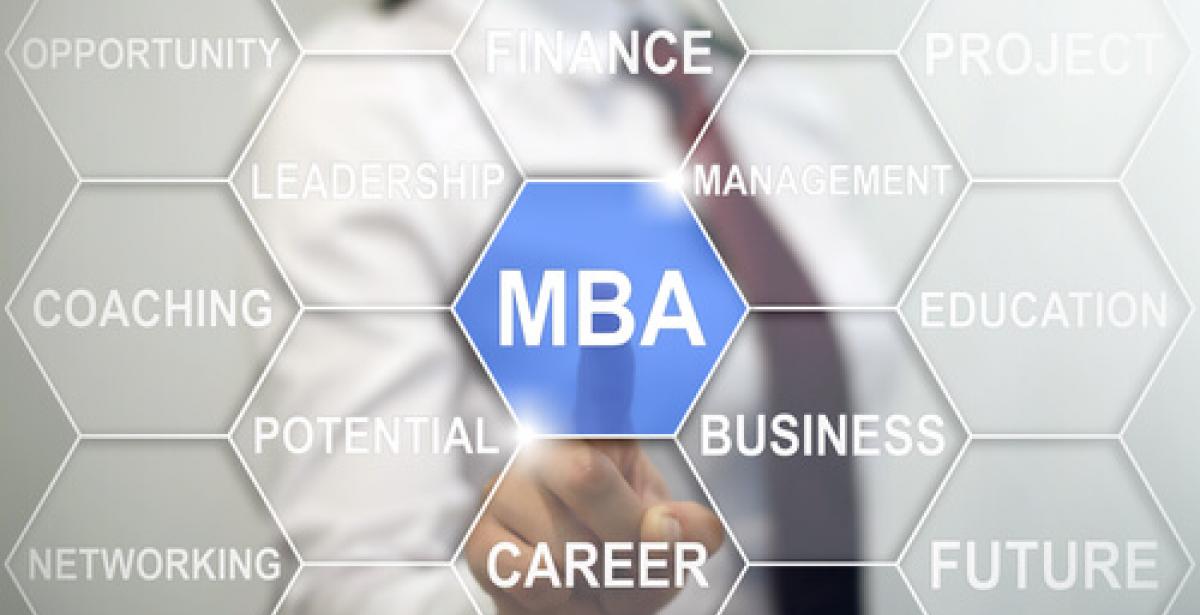 Accounting jobs are projected to grow by 10 percent from 2016 to 2026 according to the US News and World Report and the Bureau of Labor Statistics (BLS.) The BLS anticipates that 140,300 new accounting and auditing jobs will emerge by 2026. An accounting career is sought after by both students and professionals.
You can begin a career as an accountant with a bachelor's degree in accounting or an associate degree. The latter acts as a stepping stone since one can work as a junior accountant in the beginning. You can proceed to work as an accountant when you have obtained your bachelor's degree. Opting for an MBA with a concentration in accounting will give your career a healthy boost.
An online MBA with a concentration in accounting will offer you an exceptional business management background along with the accounting knowledge. This will help you grow into well-paid upper-level management and executive positions.
An MBA degree leads to jobs for multiple industries. An accounting MBA specialization will lead to lucrative career prospects in public, private and government sectors.
What Accountants Do
Accountants prepare and examine financial records and ensure that taxes are paid on time. They review the financial processes and ensure effective organizational performance. Tax season is the busiest time for them.
Top job opportunities for MBAs with an accounting concentration
The job opportunities for an MBA with an accounting concentration fall under two broad categories. This includes business management careers and accounting careers.
1. Accounting jobs in the business management category include:
Management Analyst, Financial Manager, Business Consultant, Revenue Manager, Chief Operating Officer, Chief Executive Officer, Chief Financial Officer, Business Development Manager and Technical Account Manager.
The BLS shows that jobs for professionals who consult, offer advice and provide analysis of business operations will see a 14% growth by 2024.
2. Accounting Careers for MBA-Accounting Concentration Graduates include:
Accountant, Financial Analyst, Financial Planner, Auditing Manager, Tax Manager, Tax Consultant, Budget Analyst, Tax, Fraud Examiner and International Accountant.
Accountants in these areas conduct a financial analysis for nonprofit and for-profit organizations. They require skills like budget management, analysis forecasting, and auditing financial statements.
The BLS reports that employment opportunities for accountants and auditors are likely to grow by 11% from 2014 to 2024.
Other jobs for graduates who have an MBA with an  Accounting concentration are:
General accounting roles
Public accountants carry out a wide range of accounting, auditing, tax, and consulting tasks. They can work with enterprises, governments, and individuals. Their work includes preparing tax forms and balance sheet statements. Some specialize as forensic accountants. Their task comprises of investigating financial crimes like securities fraud and misappropriation, bankruptcy and contract disputes. They work with law enforcement agents and lawyers during such investigations.
Management accountants
Management accountants include cost, managerial, industrial, corporate, or private accountants. Their work includes recording and analyzing the financial data, budgeting and performance assessment. They also assist organizations to plan the cost of operating a business.
Government accountants
Government accountants work for the federal, state, and local governments. They help in the collection of the government revenues.
Internal auditors
Accountants who work as internal auditors investigate misappropriation of the enterprise's funds. They focus on boosting processes for identifying and eliminating waste and fraud.
External auditors
These accountants work like internal auditors, but they work for an external agency.
Salary prospect
The median annual salary for accountants was $69,350 in May 2017. The median salary breakdown by industries was as follows:
•  Finance and insurance…………………………………………………………,……$74,140
• Management of companies and enterprises……..…………………..…………..$72,160
• Accounting, tax preparation, bookkeeping, and payroll services…………….$69,410
• Government……………………………………………………………………………$67,100
There are many rewarding jobs available for MBAs who specialize in Accounting. These positions need a well-grounded accounting knowledge, technical know-how, and business intelligence. St. Bonaventure University offers a comprehensive online MBA program with a concentration in accounting that prepares students for a successful career. To learn more, please visit /programs/master/mba/accounting.  
Sources:
https://money.usnews.com/careers/best-jobs/accountanto
https://www.bls.gov/ooh/business-and-financial/accountants-and-auditors.htm
http://www.bls.gov/ooh/business-and-financial/management-analysts.htm
http://www.bls.gov/ooh/business-and-financial/accountants-and-auditors.htm