What Can I Do With an MBA in Accounting Online?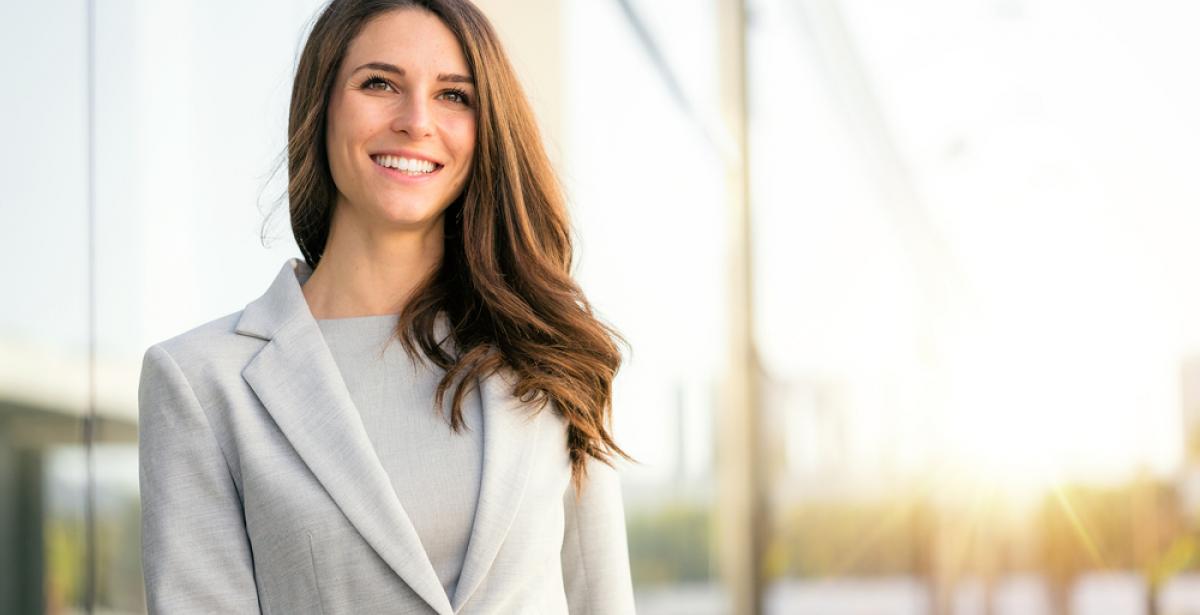 An online MBA in accounting provides a gateway to multiple career paths. Graduates of MBA programs also enjoy above-average salaries compared with other professions. PayScale's 2019 average salaries for MBAs in accounting was $72,000. Career paths that exceeded this average included financial controllers ($84,000), corporate controllers ($100,000), and chief financial officers ($128,000). To achieve these salaries, however, it is important to choose the best online MBA with a specialization in accounting. 
Online MBA in accounting programs train future financial leaders to anticipate problems in the global market. The best programs are flexible because they recognize that many students are balancing their studies with full-time work schedules. Accounting students should also expect MBA faculty members to possess professional experiences and academic knowledge relevant to the 21st century workplace. St. Bonaventure University and other schools offer an online MBA in accounting program that checks all of these boxes. With an MBA degree in hand, graduates can pursue jobs in the following careers. 
Financial management
There is a clear path for MBA graduates specializing in accounting to enter financial management positions. The Bureau of Labor Statistics (BLS) offers some insights into financial management and analysis careers that are promising for graduates of online MBA in accounting programs. 
Financial manager
Financial managers provide fiscal policy direction for individual departments or entire companies. For corporations with financial executives, financial managers act as intermediaries between investment staff and chief financial officers (CFO). A financial manager might help a regional bank improve its holdings through a long-term investment plan or reduce risk profiles for an insurance company. All of these responsibilities are made easier through combinations of business acumen and accounting skills. 
The BLS is optimistic about financial management positions in the future, with a 19% job growth estimate from 2016 to 2026. Financial managers also earned an average salary of $127,990 in May 2018, according to the agency. 
Financial analysts
An online MBA in accounting can also propel a graduate toward a career in financial analysis. Companies employ analysts to examine their investment and spending practices. A financial analyst might be in charge of a company's investment account or part of a team that oversees all of a corporation's purchases. Analysts use accounting practices and skills to determine how current decisions could lead to positive outcomes. The BLS published a median salary of $85,660 for financial analysts in May 2018. Analyst jobs were estimated to grow by 11% from 2016 to 2026, outpacing the 7% estimate for all occupations. 
Personal financial practice
MBAs who want to set out on their own can open personal financial practices in their communities. A personal financial advisor helps clients plan for retirement, educational costs, and other expenses. The BLS listed an average salary of $88,890 per year for personal financial advisors in May 2018. Personal finance jobs are estimated to grow 15% from 2016 to 2026 as consumers look for help navigating increasingly complicated financial processes. Advisors who start their own practices can specialize in specific financial tools and serve a variety of customers. 
Tax services
In April each year, taxpayers around the United States search for competent accountants to help navigate tricky tax situations. An online MBA in accounting can help professionals take advantage of this demand and help others through financial difficulties. Here are a few options for MBA graduates who want to delve into the world of taxes: 
Tax manager: A tax manager oversees a department of customer representatives and auditors who handle tax returns. Tax managers handle everything from hiring and training representatives to amend returns in response to local, state, or federal requests.  
Tax consultant: Enterprising MBAs can start their own tax consultancy or work on tax projects for individuals and companies. Successful consultants avoid the feast-or-famine nature of tax filing by providing advisory services that take advantage of tax benefits before the filing date. 
Tax examiner: Examiners calculate taxes owed by individual and corporate taxpayers before collecting on behalf of revenue departments. This position requires professionals with accounting skills and deep knowledge of current tax laws. 
Corporate leadership
Business professionals pursuing MBA programs will develop the skills necessary to lead projects and departments. These leadership skills and experiences also open doors to executive positions. An online MBA in accounting shows prospective employers that a professional is ready for the next level of responsibility. In the long term, MBA graduates can move up the corporate ladder to departmental, division, and regional managerial positions. 
A company's CFO position is a natural high-water mark for an accounting career. CFOs oversee all of the financial and accounting departments within their companies. This executive position works with department heads to approve company-wide policies that ensure legal compliance, effective budgeting, and smart investing strategy. According to Robert Half, CFOs typically hold MBAs and at least 10 years of managerial experience before reaching executive positions. MBA students can lay the groundwork for CFO positions by pursuing leadership opportunities whenever possible. 
The best online MBA with a specialization in accounting can also prepare students for chief operating officer (COO) positions. COOs are responsible for overseeing day-to-day operations of their companies from adherence to HR policies to marketing message alignment. A COO may also be responsible for coordinating work done by financial, information, and creative executives. According to Harvard Business Review, companies employ COOs with different educational and professional backgrounds to fill leadership gaps. Graduates of MBA programs specializing in accounting are poised to ascend to COO positions because good financial practices are hard skills that are vital at the executive level. 
Public finances
MBA graduates specializing in accounting can carve their paths in the public sector rather than the corporate world. According to the Pew Research Center, only 17% of surveyed Americans believe they can trust in government most of the time. The last time a majority of Pew's respondents expressed trust in government was 2002. A major complaint of American voters is that governments misuse or overspend public funds. Business professionals can use lessons learned in online MBA programs like SBU to improve public accounting and rebuild trust in government agencies. 
At the city and county level, professionals can pursue auditor, controller, or comptroller positions that are tasked with ensuring sound financial practices. The City of Mesa, Arizona, offers the following description of its city auditor's responsibilities that applies broadly to public finance positions: 
Independent auditing of city department finances
Analyzing management practices for public funds
Frequent review of municipal contracts
Conduct special investigations requested by the city manager or city council
Public finance officials are often appointed by city councils or hired through civil service processes. Extensive professional experience, certification in public accounting or internal auditing, and proven education in accounting are typical prerequisites for these positions. Online MBA in accounting programs can help civic-minded business professionals work toward these requirements.