Business Analytics: Why We Need Data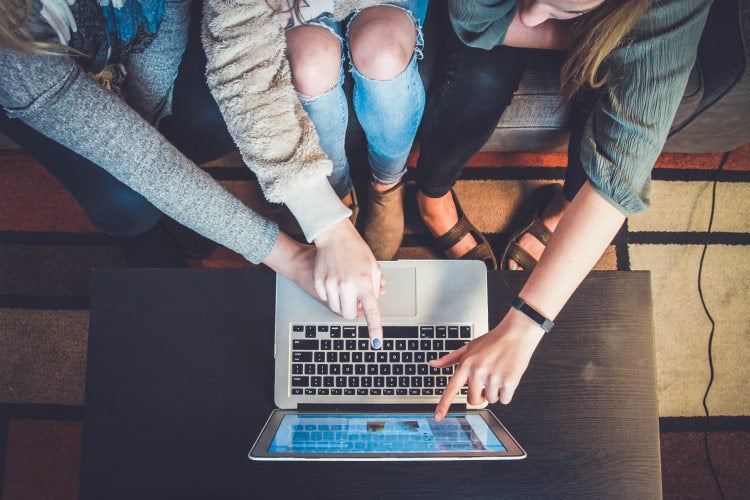 Business analytics professionals rely on good data to produce results for their clients and employers. The computer science concept of "garbage in, garbage out" applies to the field of business analytics. Quality data on consumers, markets and competitor trends can be turned into market-leading innovations.
The best analysts don't rely on a single program or process to manage data. Business analytics requires well-designed strategies and models adaptable to changes in the marketplace. As your career progresses, you'll find that different strategies exist, such as obtaining a business analytics degree, to meet the full spectrum of business needs.
Developing effective strategies for business analytics saves time and money dealing with enormous data streams. A total of 2.5 quintillion bytes of data are created daily by internet users around the world. You need to know how data should be used from the first byte to stay ahead of the competition.
Forrester estimated that businesses left up to 73% of collected data untouched by analysts. Qualified practitioners of business analytics can get this number as close to zero as possible. The driving force behind this push for 100% utilization is the enormous potential resting within datasets.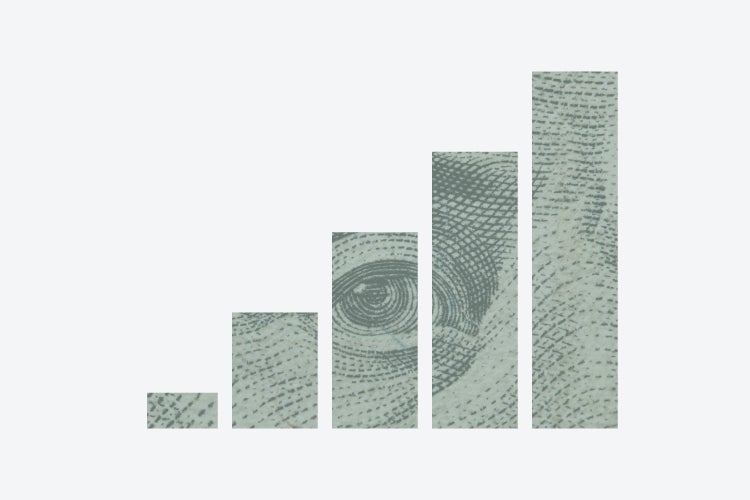 The Value of Data and Business Analytics
Adopting business analytics is no longer optional for growing companies. Gartner's Peter Sondergaard succinctly described the essential nature of business analytics by saying:
"Information is the oil of the 21st century, and analytics is the combustion engine."
McKinsey Analytics surveyed executives about their views of the future of business analytics. This report discovered that business leaders found promise in pilot programs but struggled to see the overall value proposition. An executive told McKinsey:
"Sometimes I feel we are doing analytics for the sake of doing analytics. We need to have more clarity on what business value we are trying to create."
Every business needs short-term and long-term goals for its business analytics initiatives. The value of processed data can be measured in dollars, good press and social media followers. Let's take a look at different measurements of data value before examining how you can make an impact in the field.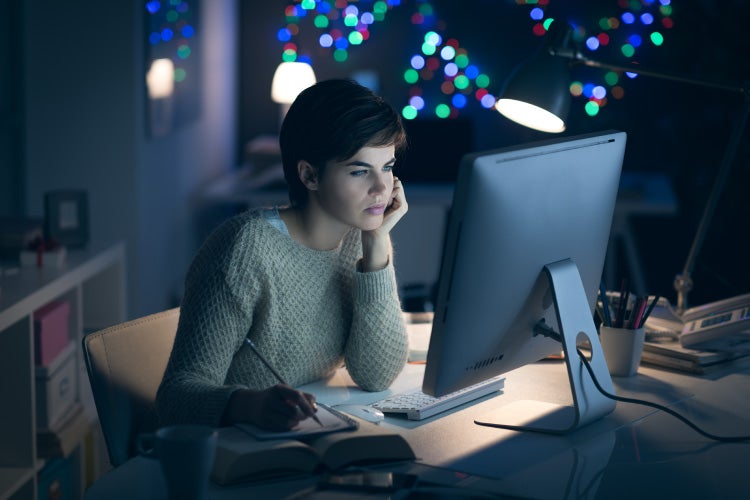 Trends in Business Analytics Value
The most obvious measure of data value is total revenue for data-focused businesses. We can't capture the dollar value for every byte given the different ways data are used. The world's leading data users provide enough information to reveal trends.
Forbes reported that data-driven software and service providers will reach $103 billion in revenues by 2027. This estimate eclipses the $42 billion reported by industry leaders in 2018. Businesses that merge great data management with thorough analytics can exceed this 145% growth rate.
Forrester provided insights into overall market value for software companies dealing in Big Data. This sector contained $31 billion in value in 2018, representing about 5% of the total software market around the world. There is room to grow in the business analytics field as analysts like you enter the profession.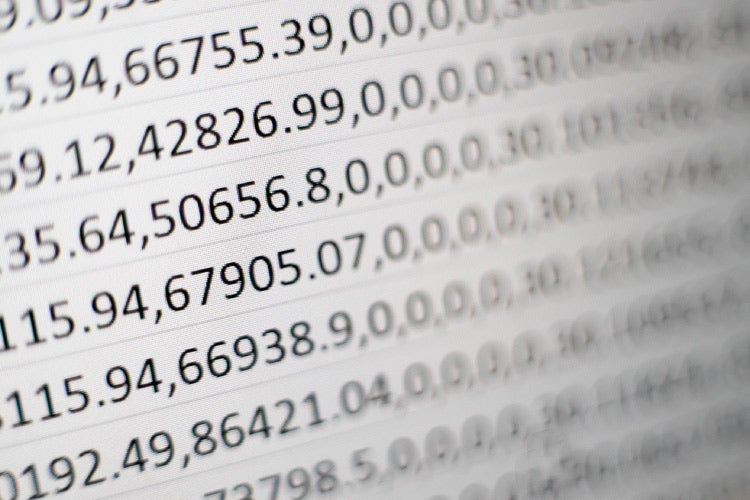 Lost Value in Raw and Flawed Data
Missed opportunities for business analytics provide another measure for the value of data. We already know that almost three-quarters of data remain untouched by analysts. IBM places this raw or flawed data into context with its evaluation of the four Vs of Big Data:
Volume (Scale of Data)
Velocity (Speed of Data)
Veracity (Certainty of Data)
Variety (Diversity of Data)
Ninety percent of data created every day is unstructured including social media posts and purchasing history. IBM's analysis shows that this data is wasted because of questions about its veracity. In particular, the company found:
One-third of business leaders don't trust their data when making crucial decisions
Poor data management leads to $3.1 trillion in annual losses to the U.S. economy
Growing revenues are only one part of the business analytics equation. Successful businesses can't waste resources if they want to stay ahead of the competition. Your analytical skills are essential to turning raw data into finished products and services.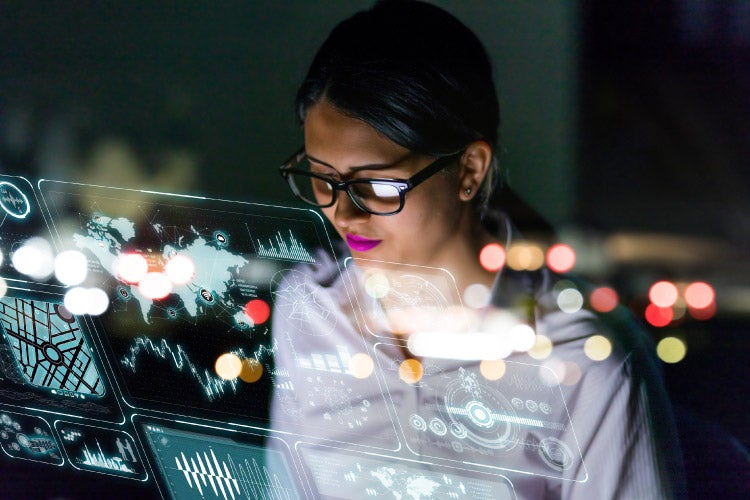 Extracting Data Value
McKinsey Analytics followed its executive survey with recommendations for successful business analytics endeavors. Business leaders and analysts achieve success with best practices like:
Creating an inventory of in-house data
Understanding data held by vendors and third-party organizations
Connecting data and analytics teams with common goals
Training staff to recognize flawed data and ineffective processes
Automating data reconciliation to catch flawed files
All these practices require experienced analysts who bridge the divide between IT and administrative leaders. McKinsey Analytics emphasized this point by writing:
"While the talent market is still tight, most CEOs we spoke to said their companies already employ data scientists. What they need are more business experts who are also proficient in analytics — translators who can spot opportunities, frame a problem, shape a solution and champion change."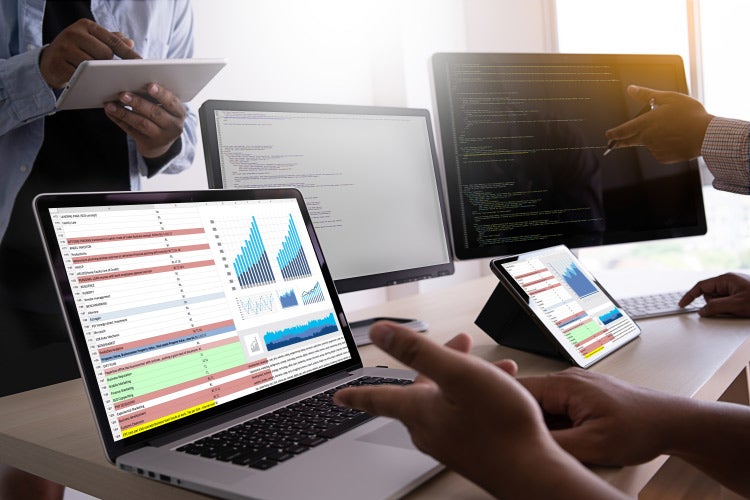 Types of Data Used in Business Analytics
All data sets are not created equal nor are they generated from the same sources. The concept of Big Data involves constant waves of information that cannot be handled by a standard database. You can start developing a business analytics strategy by discerning data points.
We can break down most data produced in the business world into three sources:
Machine data
Social data
Transactional data
Machine data are produced by connected devices and equipment throughout a system. We can use a computer hardware factory as an example of machine data. Information streams from sensors covering the factory floor, the cafeteria and offices to a centralized database.
Every tweet, like and interaction on a social media platform creates data. The computer hardware company in our example tracks trends in consumer interest and engagement for each post. Social media teams use data to determine the timing, medium and text on company platforms.
Transactional data refers to data created by consumer and corporate purchases every minute. Every retail store purchase, product delivery and corporate contract produces information. IT and data analytics professionals are tasked with making sense of this data.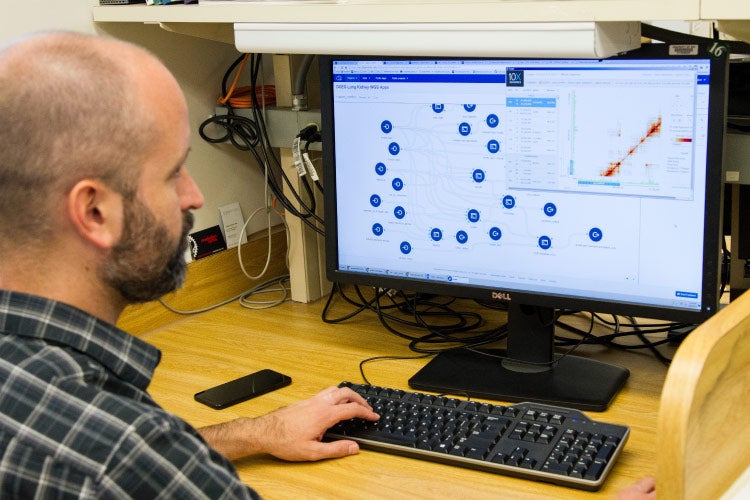 Current Uses of Business Analytics
Knowing data value and categories is helpful as you start your career. The next step is understanding the specific uses of data in business analytics. Data is created by every department in a company and can be deployed in every situation.
Business Analytics Categories
Data analysis in the business world is often associated with cutting expenses. Business analytics can be harnessed to find waste and inefficiency. Harvard Business Review offered a more comprehensive view of how analytics are deployed.
The publication cited a survey of Fortune 1000 executives about their analytical initiatives. Results listed below show the percentage of companies starting projects by category and the percentage of projects showing positive results:
Cut costs: 72.6%, 49.2%
Discover new innovations: 64.5%, 44.3%
Expedite product development: 31.1%
Launch new products: 62.9%, 36.1%
Boost revenue: 54.8%, 32.8%
We see that data isn't simply sent from the IT department to the head office. Adopting business analytics practices require buy-in from customer service to product development. Business analysts play important roles in demonstrating data value across departments.
Uses of Business Analytics by Industry
The growth of business analytics has meant crash courses for executives across every industry. Companies big and small need skilled analysts to take data from pilot projects to the marketplace. We see business analytics used across industries, but analysts are also skilled enough to handle industries yet to be created.
Oracle describes how data analytics have decreased fraud in banking over the past decade:
"For the banking industry, big data means countless bytes of information — transactions, metrics, payments, etc. — that provide details into user behavior. At scale, this is a blueprint for how money is used. When coupled with machine learning and analytics, patterns can be identified, and as machine learning increases this ability, anomalies become much easier to spot."
The healthcare industry also benefits greatly from the evolving field of business analytics. Oracle identified the following advantages for healthcare providers who use analytics:
Managing seasonal resources based on temperature changes
Creating patient reminders for appointments and tests
Properly staffing clinics and hospitals based on historical admissions data
The story is the same for retailers, manufacturers, universities and governments across the world. Aspiring business analysts fill important gaps between organizations and their goals. We see the impacts of analysts in data-driven projects by corporate giants and startups.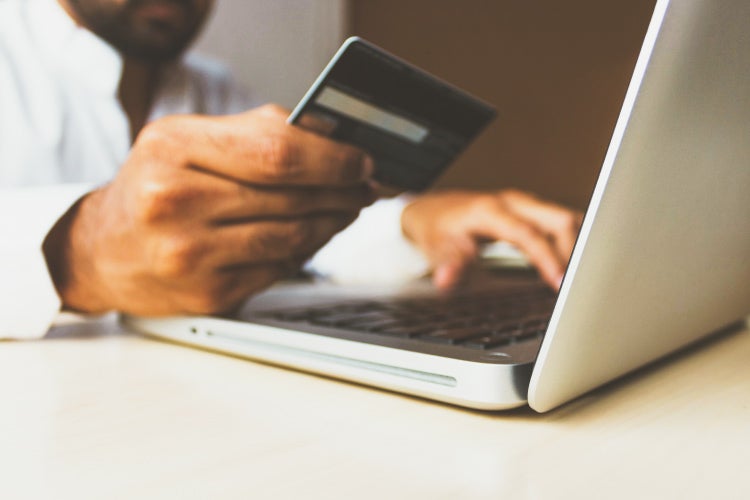 Amazon and the Frequently Bought Together Feature
Amazon grew from an online book retailer in 1994 to a global giant with $280 billion in annual revenue. This growth was made possible with an almost limitless variety of goods at competitive prices with inexpensive shipping. The company has also perfected the use of consumer data and behaviors to spur further growth.
We can use the Frequently Bought Together feature placed on every product listing as an example. This automated feature combines two or more products similar to the product currently on the screen. An Amazon user searching for a video game console may also see a carrying case, battery and branded T-shirt on the page.
Amazon's automated data processes turn billions of page clicks into Frequently Bought Together sections. For each product listing, the following data from similar users inform targeted recommendations:
The timing of purchases
Customer ratings for past purchases
Frequency of complementary product purchases
The online retailing giant uses business analytics across departments from shipping logistics to recommendations on its Prime streaming platform. Analysts need not work for global giants to innovate with data.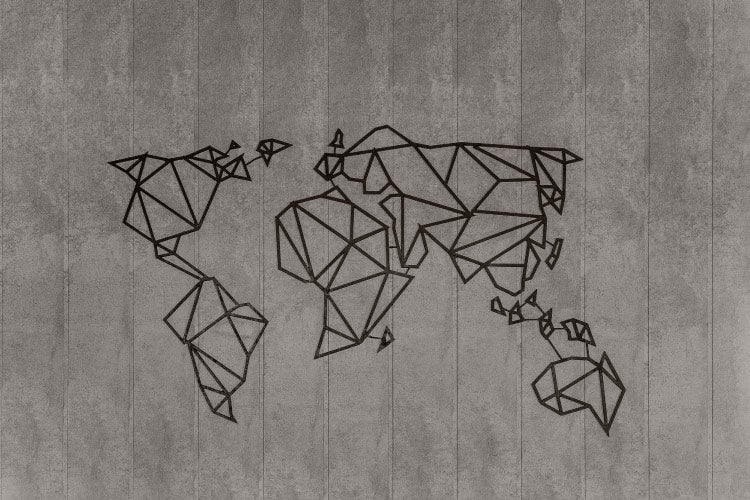 Regional Organization Experiences With Business Analytics
Inc. profiled North Carolina vacation property company Twiddy & Company in its review of growing businesses that use business analytics. The company previously spent time and energy to manage tourist season rentals from simple spreadsheets. Office staffers relied on their experience and limited data to recommend rental dates to property owners.
Twiddy & Company adopted an analytics system that facilitated rental recommendations based on date, weather and market prices. This move toward a data-driven system helped the company:
Increase rental property availability by 10%
Reduce property maintenance costs by 15%
Repay its investment in analytics in one year instead of the original three-year projection
Point Defiance Zoo & Aquarium in Tacoma, Washington, faced similar challenges in meeting its attendance goals. Traditional weather forecasts fell short in anticipating staff and supply needs. The organization developed an attendance forecast system with IBM and BrightStar Partners. Administrative staff use projections based on past weather, attendance and staffing for dynamic responses. The system has helped Point Defiance Zoo & Aquarium:
Increase zoo memberships by 13% in the first quarter of use
Achieve a return on investment of 14x in the first quarter of use
Boost online admissions sales by 771% over two years
Startups, small businesses and nonprofits need minimal investments to show the usefulness of data. Business analysts show their value every day that they help emerging organizations make sense of their data.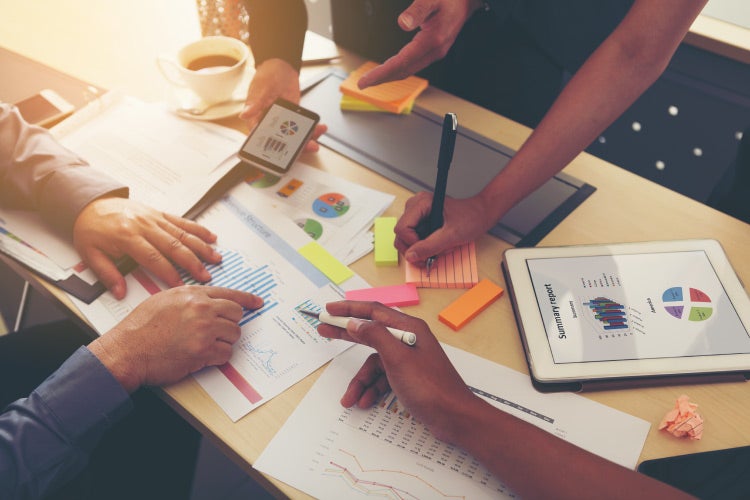 Resources for Making the Most of Business Analytics
Business analysts use a variety of resources to convert data into innovations. The most important resources for any analyst are good relationships with their colleagues. Innovation and creative approaches to analytics emerge from cross-department collaborations. Productivity tools help analysts balance projects and separate background noise from the signal. The typical analyst relies on productivity tools including:
Presentation software like Microsoft PowerPoint or Prezi
Visualization tools like Tableau
Structured Query Language (SQL) searches of databases
In the past five years, we've seen an explosion of artificial intelligence and machine learning use in business analytics. Datasets can be processed and analyzed before reaching an analyst's desk. AI-enabled systems allow business analysts to focus on complex tasks that properly use their skills.
Business analytics wouldn't be possible without process modeling. Department heads and executives need to see how data can improve bottom lines. You can deploy different analysis models depending on available data and project goals.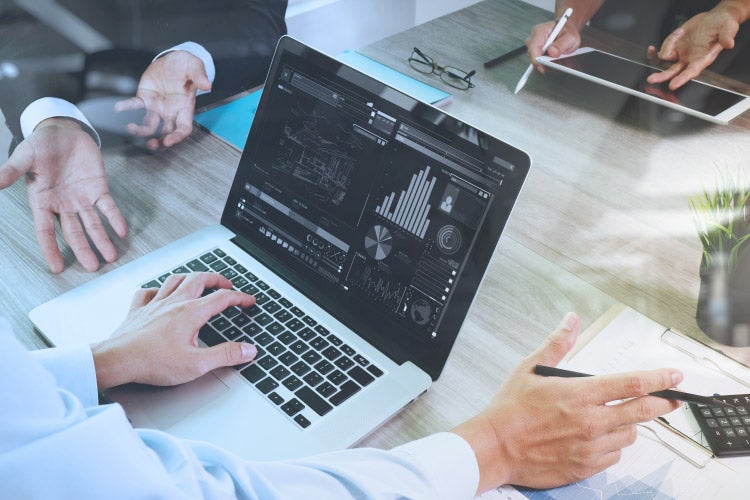 Business Analytics Models
An activity diagram is a useful model for a business analyst attempting to describe data paths from start to finish. This model includes users, interfaces and endpoints with arrows showing their interconnectivity. A model describing what happens when a user completes an online purchase would show:
The user clicking on multiple product pages before completing purchases
Purchase and search data flowing to the company's database
Real-time inventory searches that rely on warehouse data
The timing of order fulfillment, returns and product reviews
Business analysts also use entity-relationship diagrams (ERDs) when setting up project workflows. An ERD can show which portions of a dataset are accessible by databases at different stages. In business analytics, ERDs can be used to:
Define data categories required by employees, suppliers and customers
Establish multiple database access levels
Determine the feasibility of analytical process expansion
Every analyst should know how to adapt models based on real-world conditions. Your education and experience may also lead to new modeling approaches. It is important to control the model rather than allowing the model to control your work.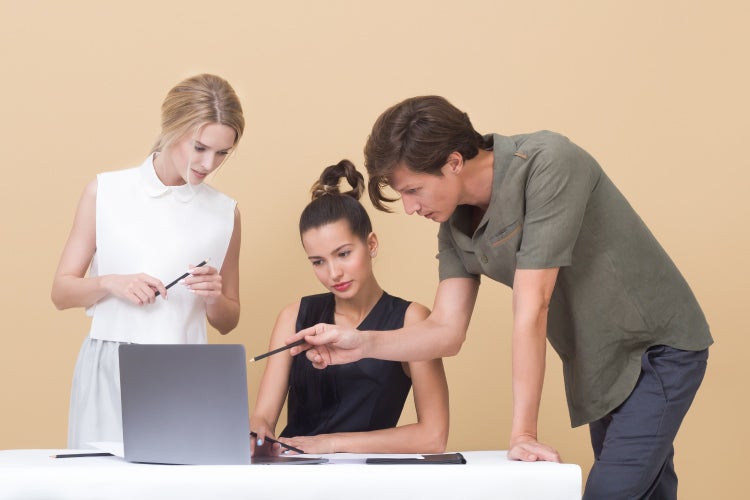 Certifications for Business Analysts
Certifications in business analytics along with a graduate degree increase your value to an employer. Your business analytics degree shows a depth of knowledge and commitment to the field. Receiving a business analysis certification reveals your desire for continuous improvement. We can look at the International Institute of Business Analysts (IIBA) to evaluate how certificates enhance career prospects. IIBA has developed two tiers of certification for analysts. Business analysts interested in core certifications select from the:
Entry Certificate in Business Analysis (ECBA)
Certification of Capability in Business Analysis (CCBA)
Certified Business Analysis Professional (CBAP)
These certifications vary in terms of candidate experience, from newcomers seeking the ECBA to analysts with more than five years of experience seeking the CBAP. Professionals looking to dig deeper into their specializations can pursue IIBA programs like the:
Certificate in Cybersecurity Analysis (IIBA-CCA)
Agile Analysis Certification (IIBA-AAC)
Certification in Business Data Analytics (IIBA-CBDA)
As your career develops, you can accumulate certificates and professional development courses that augment your skills. Business analytics jobs will become more competitive in the near future. You can stay ahead of changes in the field with the right tools, skills and education.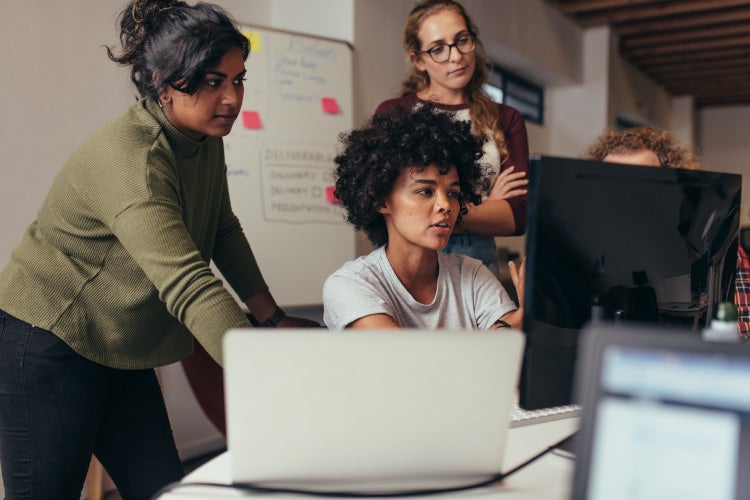 Business Analytics as a Growing Field
The various specialties within business analytics will experience growth in the next decade. The Bureau of Labor Statistics (BLS) estimated a 14% growth in management analyst jobs from 2018 to 2028. This projection far exceeds the 5% growth in jobs across all occupations over the same period.
Your interest in business analytics puts you in good company. IIBA used its annual salary survey to evaluate the profession's demographics. The organization's 2018 report determined:
64% of business analysts held less than 10 years of professional experience
46% of business analysts worked in IT and project solution areas
34.3% of business analysts reported master's degrees
IIBA also surveyed business analysts about professional development and specialization in their workplaces. Fifty-two percent of participants said their companies provided two or more career levels for analysts. This survey also showed the industries where analysts most commonly work including:
Information technology (30%)
Finance and insurance (26%)
Professional services (10%)
Public sector (9%)
Healthcare and social services (5%)
Business analysts with master's degrees earned an average salary of $73,603 in 2018. Earning a graduate degree from a reputable university sets you on track for high-level positions.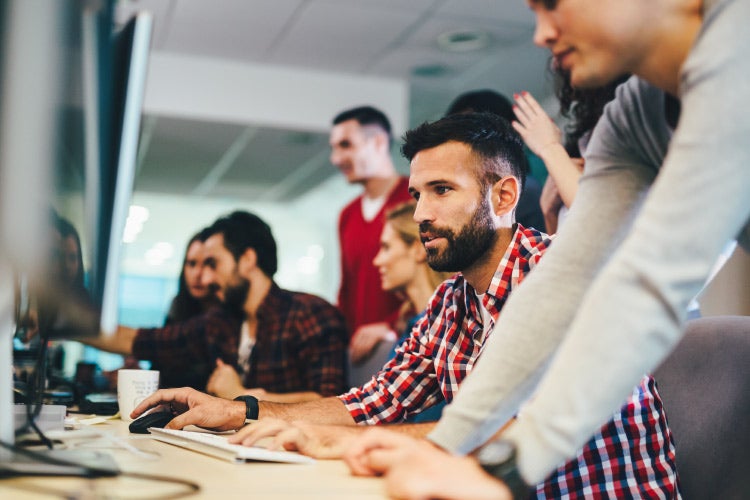 Earning an Online Master of Science in Business Analytics Degree
This online program imparts St. Bonaventure University's reputation for academic excellence on its students. U.S. News & World Report placed the school among the nation's elite in the following categories:
No. 6 in Best Value Schools Regional Universities North
No. 9 in Best Colleges for Veterans
No. 19 in Regional Universities North
Niche provides additional data points to confirm St. Bonaventure's standing among American universities. The university ranked in the upper echelon of schools in categories like:
No. 134 of 984 in Best Small Colleges in America
No. 228 of 958 in Top Private Universities in America
No. 240 of 1,592 in Best Value Colleges in North America
The field of business analytics requires ethical practitioners who are responsible with data. St. Bonaventure students find their courses and projects infused with the school's values. The university's mission includes the following passage:
"St. Bonaventure is a Catholic university dedicated to educational excellence as informed by our Franciscan and liberal arts traditions. In the words of our patron, we believe that there should be "no knowledge without love," and thus seek to transform the lives of our students, inspiring in them a lifelong commitment to service and citizenship."
Once enrolled, you will find that the Online MS in Business Analytics is designed for any student. St. Bonaventure University sets no prerequisites for the program nor required undergraduate discipline. You can also refine your business analytics degree with specialized electives like cybersecurity, finance and marketing.
Read more of SBU online's top MSBA blogs below:
1. How Business Analytics Can Impact Your Career: Your Questions Answered
2. Data Scientist vs. Business Analyst: What's the Difference?
3. Business Analytics Master's Degree: What is It? (Infographic)