Making a Career Change to Marketing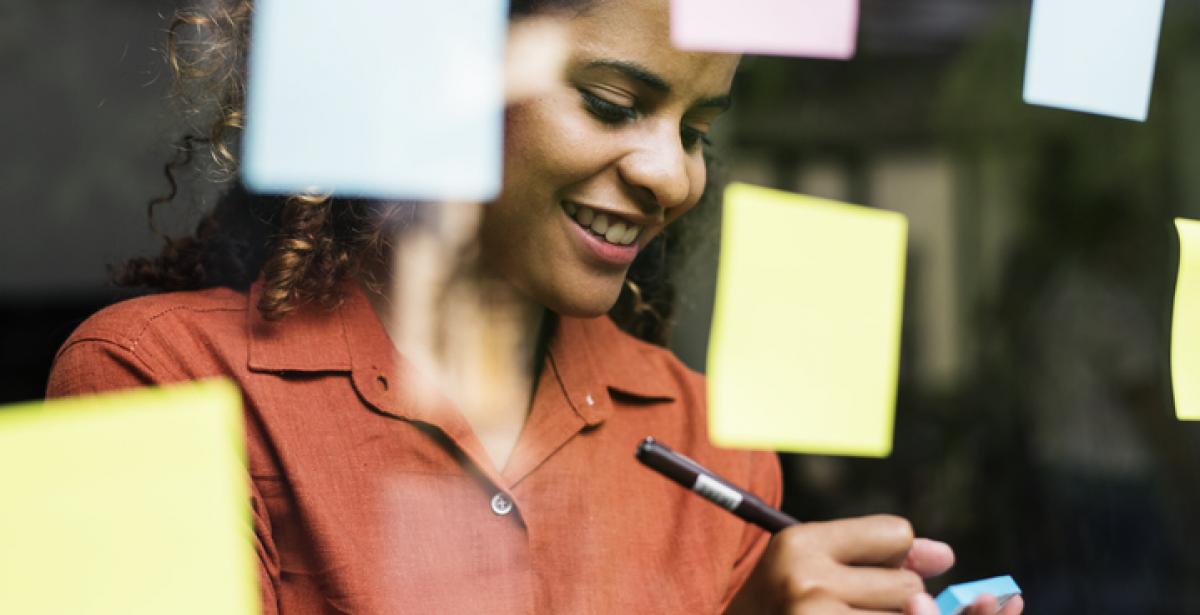 Looking to make a career change to marketing? Marketing is a growing, dynamic, and fulfilling field that attracts all kinds of people. The field needs data-oriented people with excellent analysis skills as well as creative minds. It's hardly any wonder why so many people want to join this exciting sector.
Professionals looking to change careers may consider the growth and earning potential in the field. For example, the need for marketing managers is increasing by about ten percent between 2016 and 2026, according to the United States Bureau of Labor Statistics (BLS). On average, these supervisors earn $134,290 per year. Furthermore, market research analysts can expect 23-percent job growth in ten years.
Luckily, professionals do not need to start their careers in marketing to work in these exciting career paths. With an online master's in marketing, candidates from any professional background can join the marketing field; however, this transition can be much smoother for professionals who work in fields with easily transferable skills. Below are just some of the careers that typically allow professionals to pivot to marketing with ease.
1. Sales Representative
Sales representatives perform marketing tasks every day, just on a one-to-one scale. They must explain product features, get buyers excited, and manage customer relationships. All of these skills translate well into a marketing career. 
While sales and marketing remain inherently connected, sales personnel looking to pivot to a marketing career path should note a few key differences. For example, one significant difference between marketing and sales is that marketing involves more big-picture strategy making. Meanwhile, sales professionals focus more on micro-level interactions and customer relationships.
Sales representatives who want to move toward marketing career paths should consider earning official credentials in marketing, such as master's degrees. These credentials help employers understand a professional's knowledge of marketing. 
Furthermore, candidates should consider applying for marketing roles within their current organizations or industries to simplify the transition. For example, a candidate with several years of automotive sales experience and a degree in marketing may be particularly suited to a marketing role at an automobile manufacturing company. 
In interviews, sales-to-marketing candidates should:
Demonstrate an understanding of the difference between marketing and sales
Focus less on their individual sales accomplishments
Highlight achievements in sales strategy and analytics
2. Professionals with Specific Industry Experience
Candidates who demonstrate in-depth industry knowledge can find themselves especially appealing to companies within that sector. After all, each industry presents unique challenges and opportunities for marketers.
Mid-level managers with several years of industry experience know the quirks that the marketing teams face. Combine this experience with a master's degree in marketing, and these candidates are just about perfect for marketing management roles.
For example, a manager at an airline company knows about the importance of data analysis in the business, when people want to fly, and quirks like credit card miles. Meanwhile, experienced professionals in healthcare may understand the clinical, legal, and ethical challenges this industry faces. 
When changing to a marketing career path, these professionals likely need accredited marketing experience to convince employers that they can succeed in these roles. In interviews, they should highlight their deep industry knowledge, willingness to learn, and projects completed in school, including experience with newer marketing software and strategies that would make their knowledge an asset to the company.
3. Advertising Professional
From an outsider perspective, advertising and marketing may seem like one and the same. However, these are two unique professions. Before pivoting to marketing, it's crucial for candidates to understand the differences between marketing and advertising:
Advertising is one important component of marketing.
Marketing consists of all the ways in which brands connect with their audiences. Advertising only includes paid media.
Marketing connects themes from a company's advertisements with overall branding. 
Although there are significant differences between marketing and advertising, they share many remarkable similarities as well. For example, both types of professionals use creative elements and data analysis to craft campaigns that connect brands to their customers. 
When advertising professionals seek career paths in marketing, they should recognize the difference between marketing and advertising while emphasizing the similarities. For example, candidates may say something like, "I have spent my career creating creative content, analyzing its effect, and changing tactics according to the data. While I have used these skills in one area of marketing--advertising--I look forward to applying what I have learned to broader marketing strategies."
4. Fundraiser or Nonprofit Manager
Fundraisers for nonprofit organizations often perform sales and marketing techniques. After all, they convince donors to part with their money in the name of a good cause. They may use marketing tools like social media, advertising, and events to connect with donors. Even nonprofit professionals who do not hold the title of Fundraiser do some fundraising as part of their positions.
However, fundraisers do all of this without promising services or products in return. A critical component of marketing is selling the features of the product or service in question. As such, nonprofit professionals who want to pivot to marketing should take the time to learn about what causes people to choose the products and services they buy.
In interviews, professionals with fundraising experience should map out the similarities between their previous work and what marketing employers need. They may also consider applying for marketing jobs that relate to the causes they promoted in the nonprofit sector. For example, someone who once worked for an environmental nonprofit may apply his or her expertise at a clean energy company. 
5. Data Analyst
Market research analysts are experiencing some of the fastest growth in marketing and the country as a whole. While the BLS expects most jobs to grow at the rate of about seven percent  over ten years, the demand for market research analysts is set to grow 23 percent over that same time. 
Market research analysts conduct studies on who is buying which products and services and why these people make such purchasing decisions. They then analyze the data and compile reports that guide the creative side of marketing departments. Without these reports, creative marketers must guess what their potential customers want, which can be financially risky. That's why companies want to invest in research analysts with solid data analysis experience.
Candidates who have experience analyzing financial, information technology, operations, or management data can transition into market research careers. Furthermore, research classes in master's degree programs help candidates strengthen these skills. 
6. Editor/Journalist
Editors and journalists can be particularly well-suited to a marketing career thanks to their sharp eye for detail, project management responsibilities, and innate understanding of messaging. Depending on the size of the company, marketing managers may wear many hats; the marketing professional with an editorial background will be able to reliably develop quality content without risk of the typos and other gaffes that may hurt the company's carefully curated brand.
Many editors work closely with design, web and other creative professionals on projects ranging from marketing materials to website redesigns. This cross-functional collaboration is common for most marketing departments and is something most employers want to see. Has this interaction led to experience with Adobe Creative Suite, an email provider, or website content management system? Proficiency in any of these areas is valued in marketing roles and would be helpful to share on a resume and in an interview.
Editors should highlight any relevant marketing projects they've edited, including brochures, emails, and other communications. In addition, they should call out experience in the industry; for example, if they are applying for a marketing role with a pharmaceutical company and have edited books for medical professionals with drugs and dosing information, they should absolutely highlight that to showcase their understanding of the unique issues at play in the industry.
These are just some of the many careers that pivot well into marketing. With a master's degree in integrated marketing communications, applicants can strengthen their resumes, gain new skills, and stand out in fields of candidates.