How To Get Into Cyber Security With IT Experience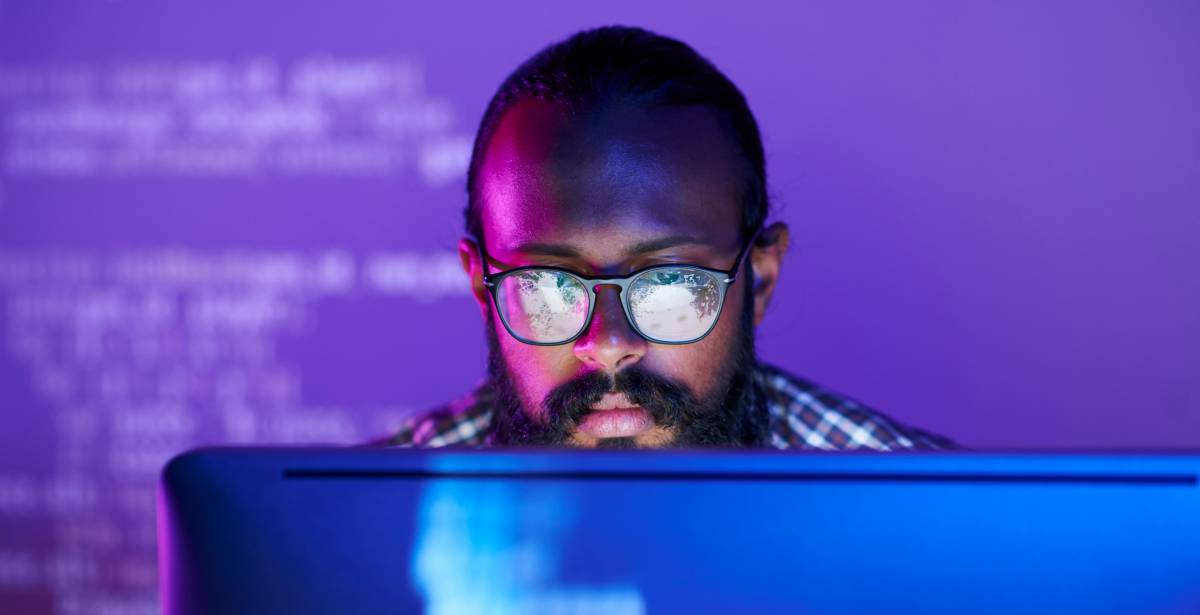 The cyber security career path offers one of the fastest-growing job outlooks for professionals with IT experience. As digital technologies advance, organizations rely on blockchain, open-source cloud environments, and data intelligence. Unfortunately, with the introduction of these new technologies, cybercriminals are making it increasingly complex for security teams to detect and prevent malicious activity and cybercrimes. 
Amid the pandemic, online fraudulent activity, account takeovers, and the use of malware hit an all-time high. As a result, more organizations seek professionals who specialize in cybersecurity to protect their customer information, assets, and reputation.
Learn more about how to get into cyber security, including the top industry skills, certifications, job outlook, salary, and possible future of the growing industry.
Why Should I Get Into Cyber Security?
The global security market expects to see a 14.29% consistent annual growth rate (CAGR) between 2022 through 2030. This fast-growing industry unsurprisingly has a job outlook to match. According to the Bureau of Labor Statistics U.S. (BLS), information security analysts will see a 33% job growth through 2030, which is a much faster growth rate than the national average of 8%. 

What Is Needed to Work in Cyber Security? 
Most cyber security positions require a bachelor's degree in a computer-related specialization (such as computer science or software engineering), experience in a related field, and at times, a certification. Professionals with a master's degree or higher are more desirable hires for employers and are eligible for managerial and senior leadership roles. Organizations and employers also look for professionals with specific technical and soft skills.  
Cyber Security Job Skills
Cyber security professionals need both technical skills and soft skills to succeed in the cyber security industry. Let's look at three skills in each category that will benefit professionals on a cyber security career path.
Technical Skills
Security Incident Handling & Response: Cyber security professionals are responsible for mitigating risk and responding to security attacks if and when they occur. From malware and ransomware to phishing and DDoS attacks, the ability to respond to many forms of security incidents is, of course, the number one skill for rising cybersecurity professionals.
Operating System Acumen: Cyber security professionals need to grasp several operating systems, including Linus and Windows. They need to handle programming languages like Java, C/C++, and scripting languages, including PHP, Python, and Perl. As new programming languages emerge, cybersecurity professionals must be prepared to upskill and reskill. 
Data Management and Analysis: Data and analytics are increasingly tied to security risks. Cyber security professionals who understand how to manage and analyze data are critical players in identifying, designing, and implementing effective strategies for protecting data.
Other hard skills for cyber security professionals include an understanding of:
Application Security
Business Continuity
Cloud Security
Data Security
Database and Infrastructure Security
Disaster Recovery
End-User Education
End Point Security
Identity Management
Mobile Security
Network Security
 
Soft Skills
Collaboration: Many cyber security professionals work with large teams, communicate findings to leaders and stakeholders, and lead presentations about current risks, processes, and areas for improvement. Collaboration and effective communication are two essential soft skills for cybersecurity professionals.
Attention to Detail: Information technology involves a lot of information, from billions of data points to millions of intelligent and automatic algorithms. Although technologies can detect and streamline minute details, cybersecurity professionals must display an acute attention to detail to track changes and identify risks.
Curiosity: One of the most exciting features of the cyber security career path is that the market, job requirements, and tools are constantly in flux. Those working in cyber security are on the frontlines of cutting-edge technology and need to learn the latest tech skills to get ahead of the risk landscape. As a result, these experts must be curious about what's coming next and leverage this curiosity to protect individuals, organizations, and governments. 
Other soft skills for cyber security professionals include:
Creativity
Critical Thinking
Empathy
Leadership
Flexibility
Communication
Organizational skills
Project management
 
Cyber Security Certifications and Training
The IT industry values certifications. According to the United States News & World Report (U.S. News), 91% of employers seek an IT certification when hiring for cyber security roles. A Master of Science in Cybersecurity equips students to earn credentials that will improve their job prospects, including:
Certified Information Systems Security Professional (CISSP)
AWS Solution Architect - Associate
AWS Security Specialty
Certified Ethical Hacker (CEH)
Certified Network Defender (CND)
Cisco CCNA - CyberOps
Cisco CCNA
CCNP Security

How Can I Transition From a Career in IT to Cyber Security? 
Completing an education in a general IT program is an excellent pathway to a career as a Computer Programmer, Software Engineer, Database Administrator, IT Technician, Network Engineer, or Web Administrator, to name a few. 
However, U.S. News recently ranked an Information Security Analyst #1 in their 100 Best Jobs list. U.S. News also reports that in 2022 there will be approximately 47,100 open jobs and a median salary of $103,590 per year for cyber security professionals. 
There's no better time to specialize in cyber security due to the booming job market and competitive salary opportunities. There are several tangible steps you can take to move from a career in general IT to a career in cyber security.
1. Train in General IT
Gain experience in a starter IT job to gain familiarity with computer science and IT applications that will support a career in cyber security. General IT jobs will teach the fundamentals of administering and configuring systems, networks, database management, and coding.
2. Choose a Specialization
Once you familiarize yourself with different IT specializations, ask yourself which areas interest you. For example, an interest in system administration could lead to a career in security administration. Interest in web development could result in a cyber security role as a web security expert or security software developer.  
3. Complete an Online Master's Degree
A Master's in Cybersecurity will prepare you for specializations within the cyber security career path and to move into leadership roles. Students develop proficiency in cloud security, machine learning and AI, secure software design, networking, penetration testing, and more. In addition to these foundational topics, coursework often includes ethical hacking, enterprise security, data mining, risk management and protection, to name a few. 
4. Earn a Certification
As discussed, a certification signifies to employers that you have the foundational knowledge and meet the level of industry accepted standards necessary to enter the cyber security industry. Most certifications require regular updates and getting certified can be expensive, however, once you have entered the field many employers will cover the cost of certifications applicable to the position. In a Master of Science in Cybersecurity, the curriculum is specially designed to prepare students to take and pass numerous certification exams. 
5. Build Your Resume 
The final step to pivot from a general IT career into a cyber security career path is to summarize your experience and skills on your resume. Include relevant IT experience, higher education, training, certifications, hard and soft skills, and your desired specialization. 
What Are the Cyber Security Career Paths?
The cyber security space offers professionals a wide selection of job opportunities and career paths. Comparitech outlines 25 titles that represent high-paying jobs in the booming cyber security industry. Those positions and their median salaries are:
Chief Information Security Officer: $159,877
IT Security Architect: $153,439
Cloud Security Architect: $149,676
Application Security Engineer: $136,209
Information Security Manager (or Director): $126,991
Ethical/White Hat Hacker: $119,289
Cybersecurity Software Developer (or Engineer): $119,072
Penetration Tester / Source Code Auditor: $116,323
Data Privacy Officer: $114,638
Cyber Threat Analyst: $111,432
Cyber Incident Responder: $110,972
Data Security Analyst: $108,065
Security Auditor: $105,635
Supervisory Control and Data Acquisition (SCADA) Analyst : $105,100
Infrastructure Analyst: $102,919
Digital/Computer Forensics Analyst: $100,063
Information Cyber Security Analyst: $99,815
Vulnerability Assessor
IT/Cyber Security Administrator: $91,661
Information Assurance Analyst: $90,471
Malware Analyst: $90,383
Security Operations Center (SOC) Manager: $89,020
Security Operations Center (SOC) Analyst: $85,466
Network Security Administrator: $81,278
Disaster Recovery Specialist: $81,252

Get Into Cyber Security With IT Experience
Are you interested in new technologies and cutting-edge innovation? Do you want to step into cyber security roles and be part of protecting individuals, businesses, and society at large from threats and attacks? The cyber security career path could be the right match for you and your unique skills.
The Online Master of Science in Cybersecurity at St. Bonaventure University can prepare you for the next steps toward your professional goals. The comprehensive curriculum is rooted in today's evolving digital world and uses the latest standards, technologies and methodologies to ensure students possess in-demand skills that employers look for. Additionally, you can expect an emphasis on interactive learning and a team of supportive, expert faculty members. 
Our Master of Science in Cybersecurity offers busy professionals an accessible, flexible, and rewarding online degree, with access to the following benefits:   
Certification Preparation: partnerships with leading security vendors and educational institutes.
Affordable: Earn an affordable cybersecurity degree from a world-class accredited university:
Top 5 Best Value Schools and Top 20 Regional Universities in the North - U.S. News & World Report
#11 Best Cybersecurity Master's Programs - Security Degree Hub
#22 Most Affordable Online Cybersecurity Masters - Online Value Colleges
Support: Receive support from dedicated student support advisors from enrollment to graduation.
Flexibility: Learn at your own pace through 100% online courses.
Accessibility: No GMAT or GRE required; six start dates per year.
Interactive Experience: The engaging curriculum leverages active research, live projects, and professional connections in the world of cyber security.
Hands-on learning: Work with active cyber security professionals and engage in hands-on learning opportunities via cloud-based labs to tackle real cyber security challenges.
Fast-track: Graduate in as few as 18 months.
Once you've submitted your application, your Enrollment Advisor will schedule a personalized session with Pouya Ghotbi, Associate Director of our M.S. Cybersecurity program. Pouya has extensive experience designing complex security systems, including DevSecOps, Software, Network, Cloud and Identity Security for Australia's biggest publicly listed companies. Seek advice from Pouya about your career goals and ask questions to maximize your time in the program.
Discover St. Bonaventure University's 100% Online Master of Science in Cybersecurity today.