Cyber Security Job Outlook in 2021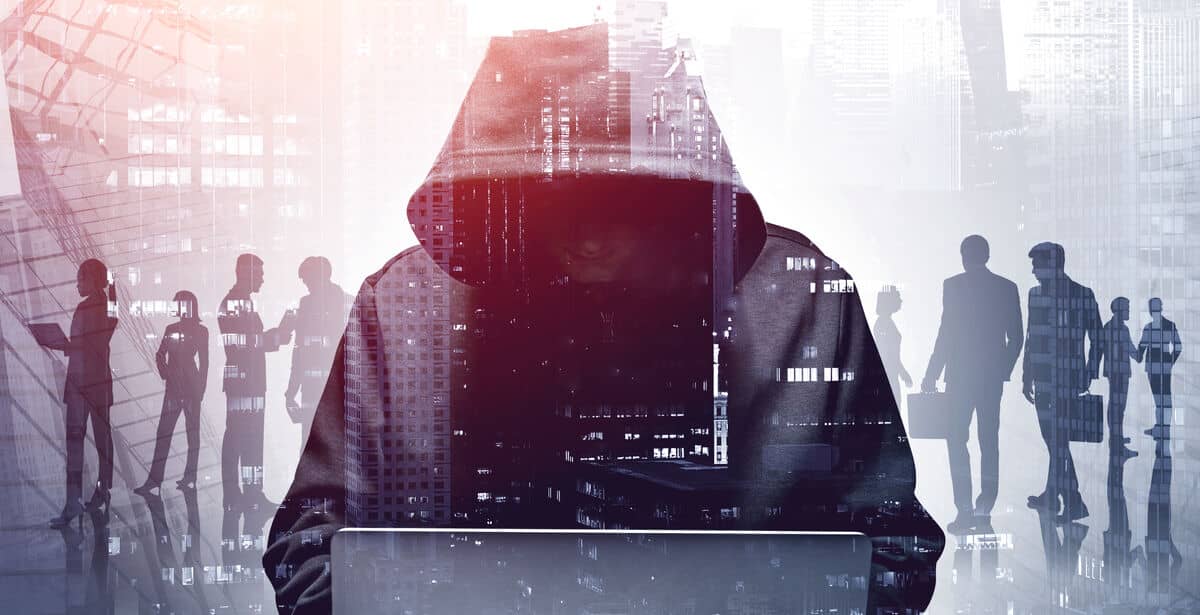 The bad news: cybercrime is on the rise. The good news: that means the cyber security job outlook in 2021 is looking strong.
Cybercrime Magazine says that cybercrime is the "greatest threat to every company in the world" and is predicted to reach $6 trillion in damages annually this year. The COVID-19 pandemic drove professional and personal life into the online space more than ever before, and, unfortunately, cybercrime has risen as a result.
The cyber security market is rich with opportunities for those who want to pursue a career in computer crime investigation, information assurance or digital forensics. In this post, we'll discuss cyber security job outlook in 2021 in terms of:
Demand for cyber security professionals
Industry growth leading to a more than positive cyber security job outlook in 2021
Top positions in the field of cyber security
Salary averages for many of the top cyber security professional roles
Cyber Security Job Outlook in 2021: Demand
Did you know that the projected change in employment growth for all occupations between 2019–2029 is 4%? Compare that to the fact that the U.S. Bureau of Labor Statistics expects employment of information security analysts to grow by 31% in the same time period. Even greater than that, the BLS predicts that information security analysts will be employed in computer systems design and related services at a 56% growth rate between 2019–2029.
The demand for cyber security professionals is so high that there is a zero percent unemployment rate in the field.
"Anyone with cybersecurity experience can find immediate employment," says Cybersecurity Ventures CEO Steve Morgan. "There may be a small percentage of the cyber workforce who are in between jobs, some who have resigned to pursue new opportunities, and others who are unrealistic about which positions they qualify for (and the compensation commensurate with their experience)—but there's a job available for everyone with cyber security experience."
Cyber Security Job Outlook in 2021: Industry Growth
The cyber security industry is exploding for a host of reasons. Gartner notes that cyber security is one of two of the top biggest concerns facing corporate boards. They also outline eight trends that account for much of the growth in the cyber security industry. Those trends are:
Cyber security mesh: approaching cyber security in a way that implements it where it is most needed, even and especially when that place of need is outside of traditional infrastructures
Cyber-savvy boards: as corporate boards become more away of just how detrimental cyber security threats can be, they are increasingly interested in how the companies they govern are determining and executing high-level cybersecurity approaches
Vendor consolidation: increasing cyber security performance through integrated products and more streamlined tactics
Identity-first security: the remote work wave that was prompted by the COVID-19 pandemic will have ripple effects for years to come, and identity-first security is key to making remote work a safe online experience
Managing machine identities as a critical security capability: having a consistent, comprehensive approach to managing the identifies, certificates, and secrets of company machines so that all human and nonhuman entities are accounted for and intruders can be better identified
Remote working is now just work: as we've identified, the remote work wave isn't just a fad—it's here to stay. While some people will go back into the office, every industry has been irrevocably altered by the normalization of working from home. Policies, tools, machines, and more must be made secure in a way that takes this new normal into account.
Breach and attack simulation: not unlike a fire drill, breach and attack simulations are a growing market that helps companies identify gaps or problems in their responses to security threats
Privacy-enhancing computation techniques: known as PEC, privacy-enhancing computation techniques keep data safe when it's in use in both trusted and untrusted environments
As you can see, these eight trends alone—and there are many more—explain the reasons why the cyber security job outlook in 2021 couldn't be brighter. Technology is developing at a rapid pace, and the need to keep that technology, intel, and data safe will only increase as innovation progresses.
Cyber Security Job Outlook in 2021: Top Positions and Correlating Salaries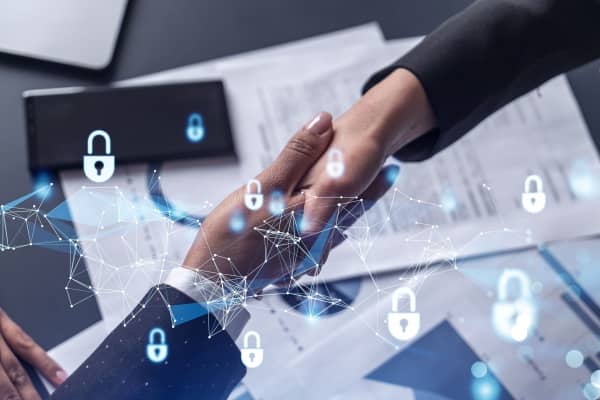 There's no shortage of job titles in the cyber security space. In fact, Comparitech outlines 25 respective titles that represent high-paying jobs in the booming cyber security industry. Those positions and their corresponding median salaries are:
Chief Information Security Officer: $159,877
IT Security Architect: $153,439
Cloud Security Architect: $149,676
Application Security Engineer: $136,209
Information Security Manager (or Director): $126,991
Ethical/White Hat Hacker: $119,289
Cybersecurity Software Developer (or Engineer): $119,072
Penetration Tester / Source Code Auditor: $116,323
Data Privacy Officer: $114,638
Cyber Threat Analyst: $111,432
Cyber Incident Responder: $110,972
Data Security Analyst: $108,065
Security Auditor: $105,635
SCADA (Supervisory Control and Data Acquisition) Analyst : $105,100
Infrastructure Analyst: $102,919
Digital/Computer Forensics Analyst: $100,063
Information Cyber Security Analyst: $99,815
Vulnerability Assessor
IT/Cyber Security Administrator: $91,661
Information Assurance Analyst: $90,471
Malware Analyst: $90,383
Security Operations Center (SOC) Manager: $89,020
Security Operations Center (SOC) Analyst: $85,466
Network Security Administrator: $81,278
Disaster Recovery Specialist: $81,252
Cyber Security Job Outlook in 2021: Skills Needed for Top Positions in the Field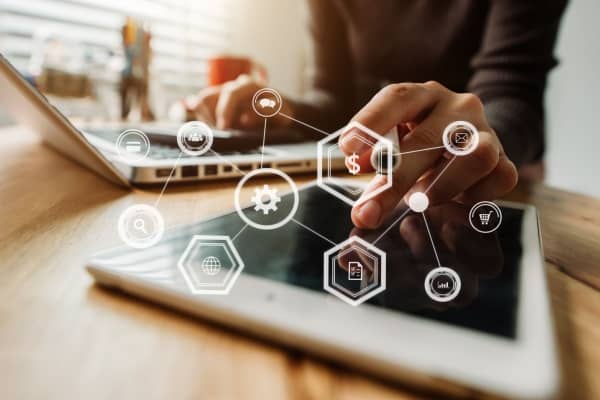 Cyber Security professionals will find that both technical skills and soft skills will serve them well as they seek positions in the booming cyber security industry. Let's take a look at three skills in each category that will make the cyber security job outlook in 2021 as bright as can be for job seekers in the field.
Technical Skills
Security Incident Handling & Response: From malware and ransomware to phishing and DDoS attacks, the ability to respond to many forms of security incidents is, of course, a number one skill for rising cyber security professionals.
Operating System Acumen: Cyber security professionals need to have a strong grasp of several operating systems, including Linus and Windows. They need to be able to handle programming languages like Java, C/C++, and scripting languages including PHP, Python, and Perl.
Data Management and Analysis: Cyber security both produces and consumes massive amounts of data. Cybersecurity professionals who understand how to manage and analyze data are key players in identifying, designing, and implementing effective strategies for protecting data.
Soft Skills
Collaboration: Cyber security leaders aren't just technology whizzes, they're team players. Keeping technology safe is a way of keeping people safe—whether coworkers, company leadership, or customers. Collaboration is a key skill for cybersecurity leaders who understand that partnership and communication are key factors when it comes to ensuring safety.
Attention to Detail: Sometimes the tactics required for cyber security implementation are general and broad. But oftentimes, the key to true security is in the ability to spot small changes and respond to them accordingly. Cybersecurity analysts who identify minor differences in digital activity and are prepared to react to them promptly and comprehensively will help their companies achieve greater safety.
Curiosity: The best cyber security professionals don't simply address the potential threats they've already learned about—they have their eyes and minds on the potential for new threats to emerge. They're continually wondering about what could happen and what it would look like to respond well.
Find Your Fit in the Growing Cyber Security Industry
Are you ready to advance your career in a field that's full of opportunities for growth? Are you naturally curious, computer-oriented, and confident that you can be part of protecting businesses and individuals from cyber security threats? The Online Master of Science in Cybersecurity at St. Bonaventure University can equip you for the next steps toward your professional goals.
With a cutting-edge curriculum, emphasis on interactive learning, and a team of expert faculty members, you'll learn what you need to know about cloud security, machine learning & AI, secure software design, networking, and data mining in order to solve cyber security issues in managerial and senior leadership roles.
St. Bonaventure University's Master of Science in Cybersecurity equips students to earn certifications that will improve their job prospects, including:
Certified Ethical Hacker (C|EH)
Certified Network Defender (C|ND)
CISCO CCNA
Certified Information Systems Security Professional (CISSP)
CCNP Security
Step into the bright future of cyber security roles and be part of protecting individuals, businesses, and society at large from threats and attacks. Learn more about St. Bonaventure University's 100% online Master of Science in Cybersecurity today.