Data Scientist vs. Business Analyst: What's the Difference?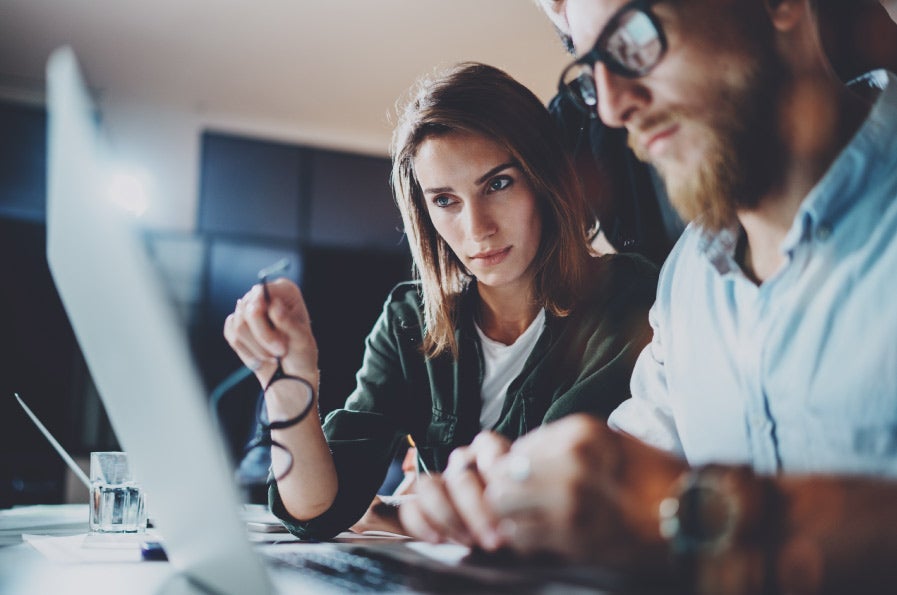 The distinctions between a data scientist and a business analyst might seem minor on first blush. Both career paths share some skills and goals but differ significantly in their primary functions.
A data scientist develops processes to turn massive amounts of data into actionable information. Data scientists work in the early stages of the business analysis chain. The typical data scientist finds patterns that are the raw materials for process changes.
Business analysts uses process analysis and benchmarking inform stakeholders across departments. These professionals use reports from a data science team to identify inefficiencies and growth opportunities. Data-driven recommendations flow from analysts to investors and executives through presentations.
Our comprehensive look at how a data scientist and a business analyst differ will highlight these paths. If you have an entrepreneurial spirit, communication skills, and tech knowledge, you might be best suited as a business analyst.
Read everything you need to know about what a Business Analytics Master's Degree is by reading this blog post.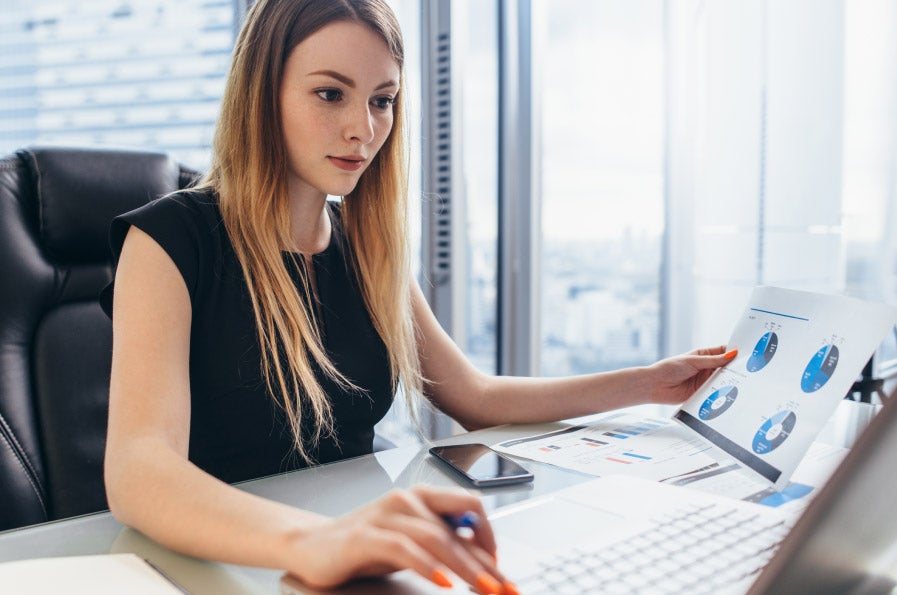 Data Scientist and Business Analyst Backgrounds
Google Trends, which measures the interest in search terms, shows that searches for "business analyst" stayed relatively consistent from 2004 to 2020. Searches for the term "data scientist" did not really take off until 2015.
Disparities between Google searches for "business analyst" and "data scientist" reveal the historical depth of each discipline. Surveys conducted by 365 Data Science and the International Institute of Business Analysis (IIBA) tell the tale of two career paths.
Gender
365 Data Science reached out to 1,001 data scientists to learn more about the profession. Seventy percent of respondents were male, fitting into the gender profile of the typical IT professional.
Statista's 2020 review of gender balance in the tech sector found:
80% of Microsoft employees were male
77% of Facebook employees were male
77% of Apple employees were male
77% of Google employees were male
IIBA's survey of 5,030 business analysts found a narrower margin between men and women in this field. Fifty-two percent of participants were female, while 48% of participants were male. IIBA also determined that female analysts earned 3% more per year than their male counterparts.
The business analytics profession is further ahead in gender balance than the rest of the business world. Catalyst's review of S&P 500 companies found women held the following shares of job categories:
All employees: 44.7%
Mid-level managers: 36.9%
Executives: 26.5%
Board members: 21.2%
Chief executives: 5.0%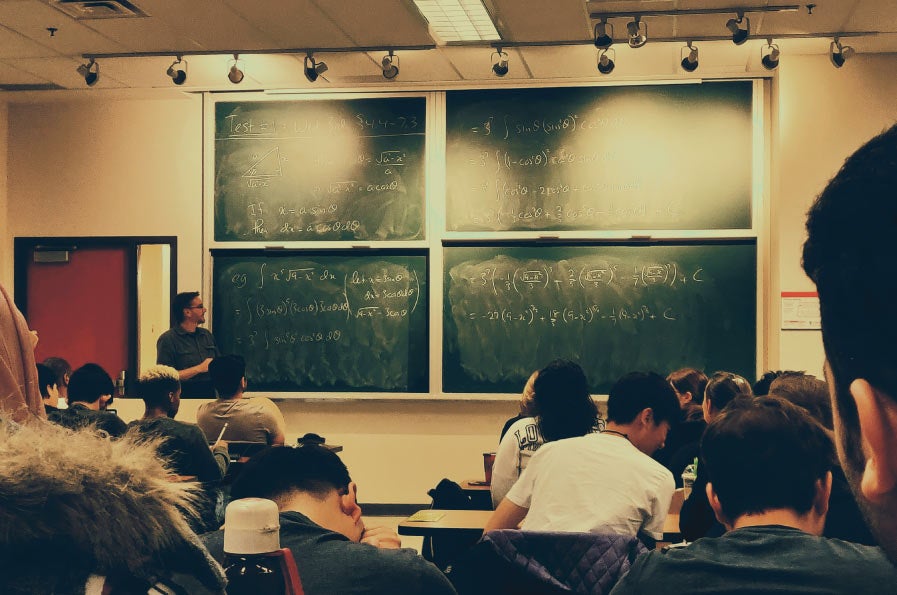 Education
Given its recent ascendancy, data science lacks a standard curriculum across universities. The early generations of data scientists largely work on academic research in university math and statistics departments.
The typical data scientist holds a graduate degree, according to 365 Data Science. Forty-eight percent of respondents held master's degrees and 27% held doctorates.
There isn't a typical undergraduate degree to prepare for a career as a data scientist. 365 Data Science discovered 472 distinct undergraduate degrees in its survey. Respondents were clustered into the following categories:
Computer science: 20%
Statistics and math: 19%
Social sciences: 19%
Data science: 13%
Natural sciences: 11%
Engineering: 9%
Other: 9%
Business analysts rely on combinations of degrees and certifications to demonstrate proficiency. IIBA determined that 44.5% of analysts held bachelor's degrees and 34.3% completed master's degrees.
Professional certifications from organizations like the IIBA and the Project Management Institute were viewed as beneficial by respondents. Analysts saw certificates as valuable because they:
Found work more fulfilling: 21%
Earned a promotion: 14%
Saw an increase in salary: 12%
Built more confidence in their work: 8%
All of the above: 45%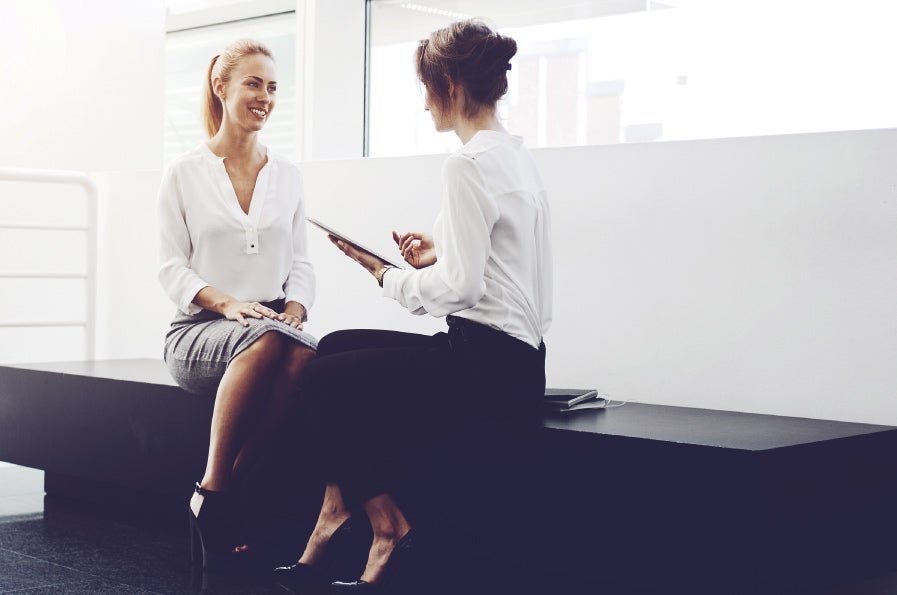 Professional Experience
The average data scientist worked in the professional world for 4.5 years based on the 365 Data Science study. Participants reported two years of experience in a data science position. Data scientists offset their lack of positional experience with in-demand skills and abundant opportunities.
IIBA found that business analysts held more experience than data scientists though not by much. Sixty-four percent of respondents reported 10 years or less of professional experience.
The average ages for business analysts and data scientists show professionals at different junctures in their careers. The American Society of Professional Education (ASPE) estimated an average age of 42.2 years for business analysts in 2017. Stack Overflow's survey of 7,088 data scientists found an average age of 30.5 years.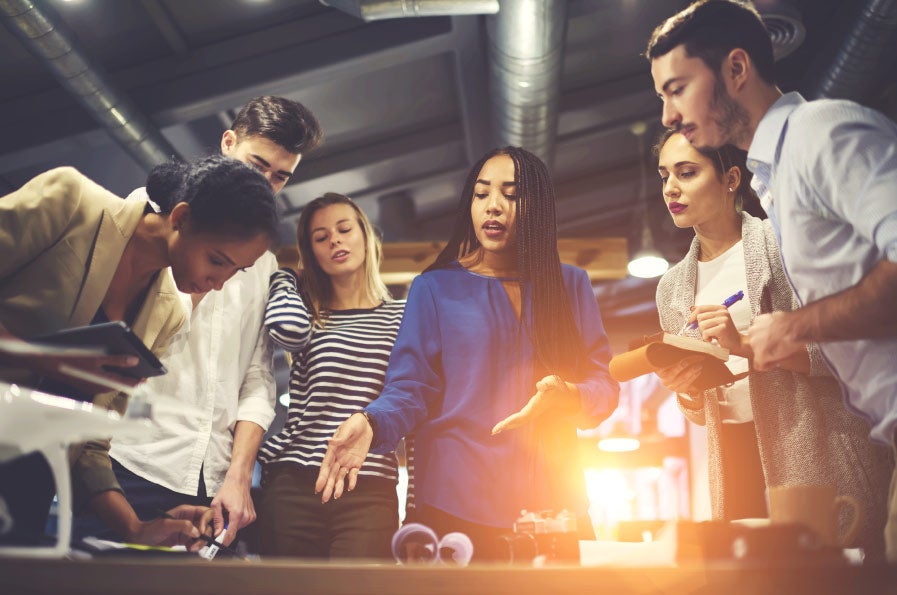 Data Scientist and Business Analyst Skills
Becoming a data scientist or business analyst places you in rarified air to employers. LinkedIn's 2020 review of in-demand skills details the technical, or hard, skills sought by employers. The top hard skills sought by employers address:
Blockchain
Cloud computing
Analytical reasoning
Artificial intelligence
User experience (UX) design
Business analysis
A review of the skills possessed by most analysts and data scientists shows overlap with these in-demand skills.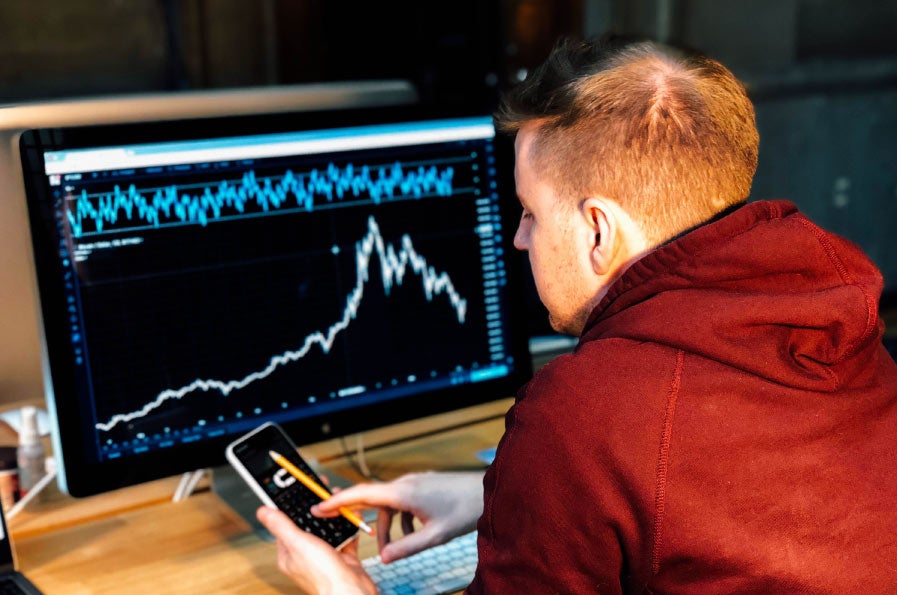 Data Scientist Skills
Every data scientist needs proficiency in programming languages, databases, and algorithms. Employers also expect knowledge in AI-enabled automation and machine learning. These tools make it possible to churn through data sets without on-the-job training.
SAS identified core competencies for data scientists including:
Current database technology like MySQL
An advanced programming language like Python or R
Distributed data processing through MapReduce or Hadoop
Data visualization tools like Tableau or Plotly
Rexer Analytics cited an algorithm trio of regression, decision trees, and cluster analysis in its 2015 data science survey. Algorithms are used by every data scientist to clean, process, and verify data sets. Regression algorithms were used most of the time by 31% of respondents, far outpacing decision trees (18%) and cluster analysis (14%).
This survey also found the following percentages of users preferred these tools divided by primary and secondary usage:
R: 76% (36%, 40%)
IBM SPSS Statistics: 29% (5%, 24%)
SAS: 28% (7%, 21%)
Drawing on pattern recognition and deep learning, a data scientist is able to discern patterns in complicated or messy data. The preferred medium for presenting data is the data visualization drawing from spreadsheets or dashboards. Data scientists also write analyses detailing their methods, findings, and potential uses by other teams.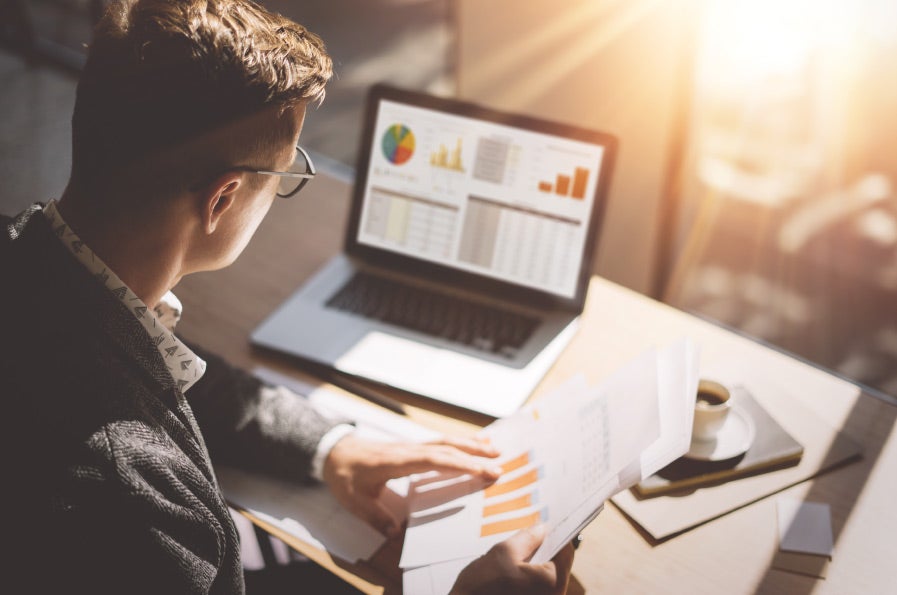 Business Analyst Skills
Some overlap exists between data scientist skills and the skills necessary for success as a business analyst. Business analysts know similar programming languages needed for modeling and statistical analysis. Data visualizations prove useful to analysts creating multimedia reports for decision-makers.
Analysts specialize in additional tools and techniques that manage various inputs. Keeping multiple departments on the same page is possible with project management software like Asana and Trello. Management exercises like Strengths, Weaknesses, Opportunities, and Threats (SWOT) analysis create common ground for data-focused staffers.
We can refer back to LinkedIn's study of in-demand interpersonal — or soft — skills when thinking of the ideal business analyst. The most in-demand soft skills listed below are necessary for success in the business analytics profession:
Creativity
Persuasion
Collaboration
Adaptability
Emotional ntelligence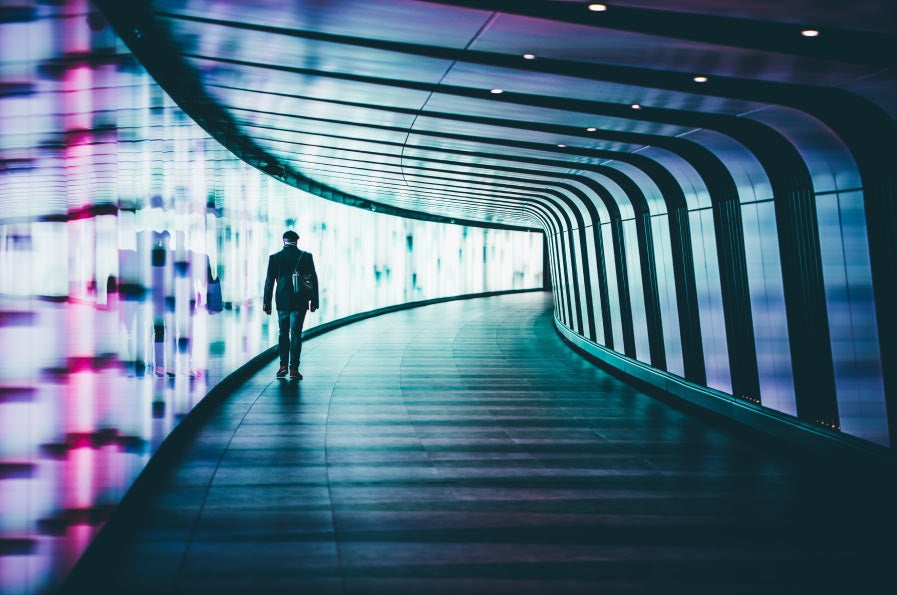 Data Scientist and Business Analyst Career Paths
Skill differences between business analysts and data scientists set practitioners on distinct paths. Data scientists in the business world primarily focus on sifting through data for new insights. Business analysts take data, finances, and company missions in mind when hunting for growth opportunities.
Looking through expert descriptions of both careers shines additional light on these distinctions.
Data Scientist Job Description
Technical recruiting firm Toptal offers the following overview for the data scientist position:
"A data scientist is someone who makes value out of data. Such a person proactively fetches information from various sources and analyzes it for a better understanding of how the business performs, and to build AI tools that automate certain processes within the company."
LinkedIn highlights the analytical skills required to be successful as a data scientist:
"A data scientist knows how to extract meaning from and interpret data. This unique skill set requires the aid of statistical methods and machinery, but largely relies on analytical brain power. Because raw data can rarely be utilized reliably, businesses in a variety of industries look to these technical experts to collect, clean, and validate their data."
Data scientists receive data from in-house departments including accounting, marketing, and customer service. Additional data come from third-party industry sources, consultants, and partner organizations. Information streams constantly to data science teams, placing a premium on efficient storage and processing.
Using the aforementioned skills, data scientists automate error and anomaly filters to produce pure results. A data scientist uses machine learning and data mining to verify set integrity before producing their findings. Data reports evaluate what has happened based on the numbers and project future trends.
Companies that make significant investments in data science create direct lines between scientists and leaders. In some cases, data scientists report to business analysts and department heads who filter findings to the executive level.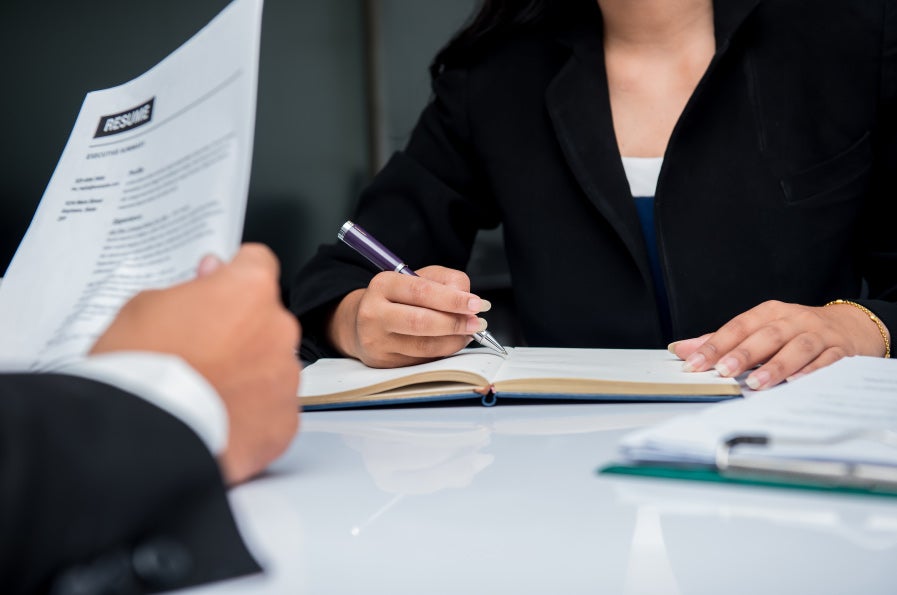 Business Analyst Job Description
CIO described the business analyst position in the following quote:
"BAs are responsible for creating new models that support business decisions by working closely with financial reporting and IT teams to establish initiatives and strategies to improve importing and to optimize costs."
AltexSoft narrowed its focus on business analysts in the software industry by saying:
"At all development stages, a business analyst communicates with stakeholders, and product and marketing managers to capture business- and market-level requirements and then interacts with developers through a project manager, without a direct impact on the development process."
Business analysts draw from a multitude of strategies to support the bottom line. An analyst conducts cost-benefit analyses, modeling exercises, and data audits to solve underlying problems. Companies expect their analysts to present data-based solutions in clear and concise ways to executives and owners.
The publication also lays out the following questions analysts ask about their recommendations:
What do the processes need to accomplish?
How will processes accomplish their goals?
Who are the key stakeholders in process operations?
How is buy-in possible across all of these stakeholders?

Job Titles
Data scientist and business analyst job titles show the penetration of each career in the business world. An overview of the data science field provided by Indeed focuses on straightforward titles like data scientist, research analyst, and data analyst. Robert Half Technology listed data architect and data modeler in the data administration section of its 2020 salary survey.
A salary survey conducted by IIBA found the most common job titles for business analysts were:
Business analyst: 43%
Other title or hybrid: 15%
Business systems analyst: 8%
IT business analyst: 8%
The remaining 26% of respondents held different titles, showing the versatility of this career path. Analysts might see their titles defined by department, practice area, or specialization. IIBA found that respondents primarily worked in information technology (56%), business process management (46%), and project management (40%).
Ambitious data scientists and business analysts forge paths to the executive level. Department heads in both careers can build skill sets ideal for chief information officer or chief technology officer positions.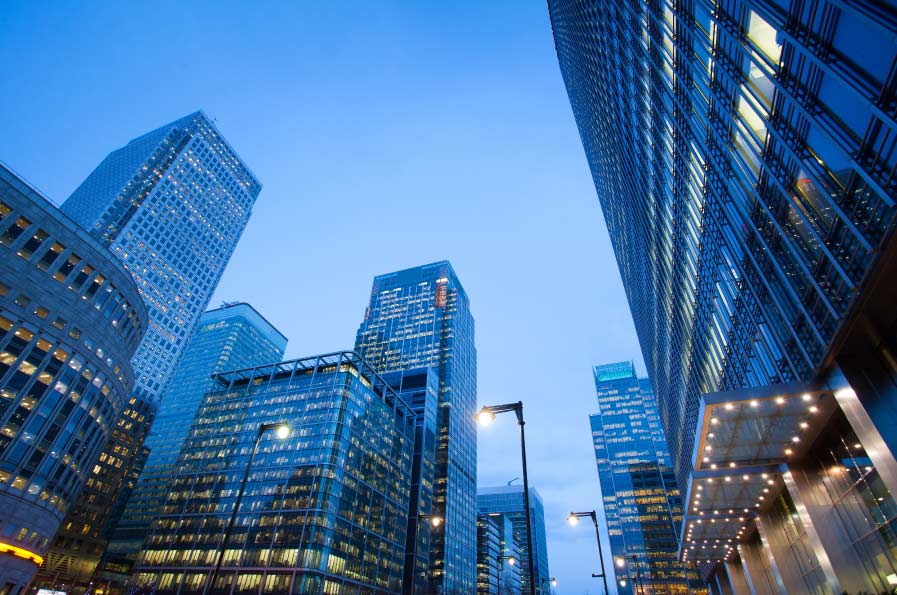 Industries that Employ Data Scientists and Business Analysts
Surveys of data scientists and business analysts show significant differences in employing industries. In the future, there may be a confluence of the two professions given their complementary skills.
Data Scientist Employers
Until recently, you were more likely to find a data scientist in a university setting than a corporate office. The application of academic tools to the private sector has opened new doors for data scientists.
Consulting gigs and short-term appointments are common across the data science profession. Rexer Analytics sought responses from data practitioners on time spent in the previous year in particular industries. We see a mix of old and new avenues for data science in the following industries:
Academic: 19%
Marketing: 17%
Finance: 11%
Technology: 6%
Manufacturing: 6%
Major industries like government (6%), retail (5%), and insurance (4%) were relatively low on the time allocation chart. Data scientists can expect to see more opportunities open as these industries expand their data operations.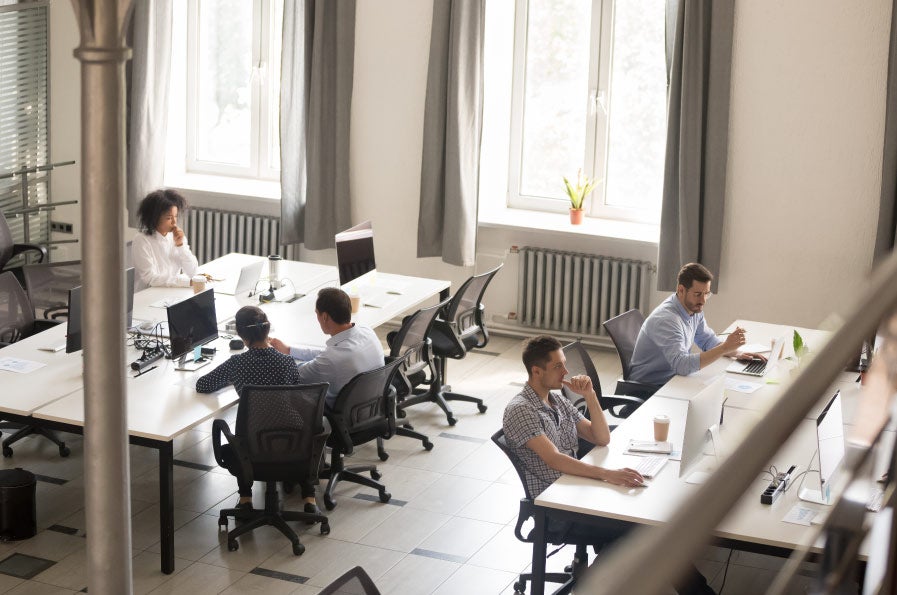 Business Analyst Employers
IIBA's 2018 salary survey detailed the top industries employing business analysts:
Information technology: 30%
Finance and insurance: 23%
Public sector: 10%
Business consulting: 6%
Healthcare and social services: 6%
An additional 25% of respondents to the survey were employed by other industries. The report showed that other sectors have some recruiting to do to catch up with tech companies, insurers, and banks.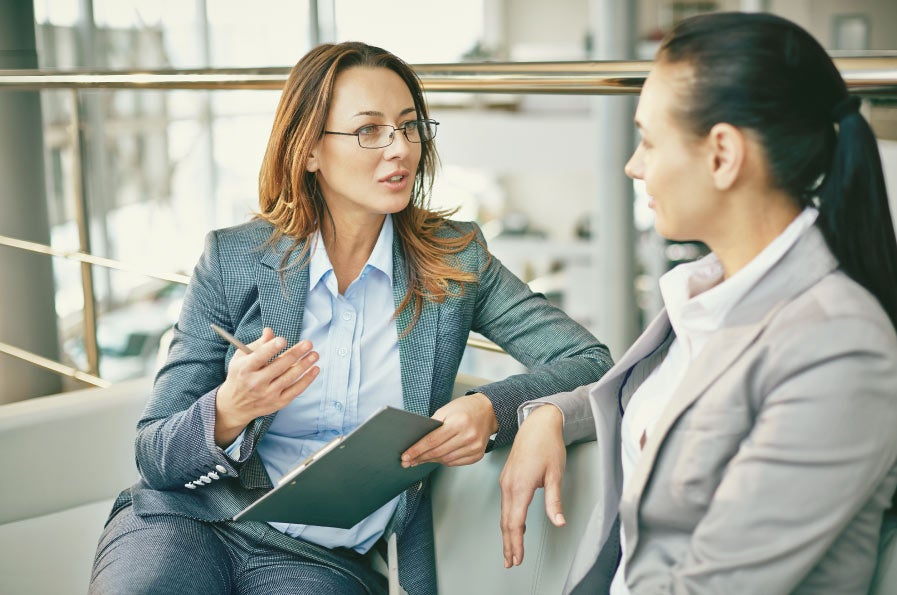 Data Scientist and Business Analyst Job Prospects
Data scientist and business analyst positions are set to grow over the next decade. Variables including expanded analytical departments and technical advancements mean excellent compensation for both tracks.
A look at the finer details shows distinctions between prospects for data scientists and business analysts.
The Data Scientist Shortage
The career path for your typical data scientist is not as well established as other careers. Robert Half Technology's 2020 salary guide included a survey of IT decision-makers in Canada and the United States. The following results show struggles in realizing data science's potential in the business world:
67% of respondents wanted to expand their departments
89% of respondents experienced ongoing recruitment challenges
95% of respondents made at least one bad hiring decision
IT managers and executives are highlighting the disconnect between leadership priorities and staffing realities. A growing company may want to add a data scientist to their staff but draw from a slowly growing talent pool. Add in the usual complications with a new hire like culture fit and location and you understand the predicament.
Data scientist jobs are projected to grow despite these complications because consumer and market data are valuable assets. The Society for Human Resources Management (SHRM) published a 2016 report that found:
82% of organizations employed or planned data hires in 2016
83% of organizations sought staff with moderate to advanced data skills
59% of organizations planned data team expansions by 2021
Robert Half Technology's review of data scientist salaries found a range from $105,750 to $180,250. PayScale digs deeper into earnings for the average data scientist beyond its listed average of $96,032. Data scientists reporting to PayScale averaged $8,910 in bonuses, $6,100 in commissions, and $5,210 in profit-sharing earnings.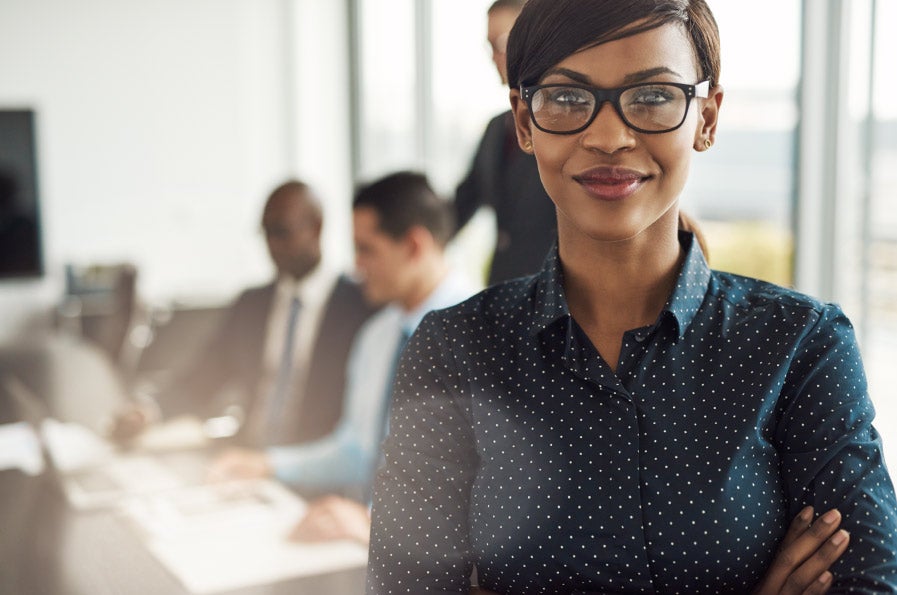 Room to Grow as a Business Analyst
Business analysts and associated positions are further along in terms of a hiring pipeline. Each analyst candidate possesses a blend of data and presentation skills understood by recruiting teams. Companies recruit the analytical skill set rather than a narrowly defined candidate profile for data scientists.
The Bureau of Labor Statistics (BLS) lumps business analysts into a larger management analyst category. This category is expected to experience a 14% job growth from 2018 to 2028. BLS projected a 5% job growth for all occupations.
Salary projections for this profession vary because analysts are broadly distributed across industries and titles. Robert Half Technology listed the following salary ranges for business analyst categories:
Enterprise resource planning business analyst: $86,750 to $146,500
Business intelligence analyst: $87,500 to $185,500
Business systems analyst: $81,000 to $138,000
PayScale provides additional details on salaries for business analysts. The job data site reported an average analyst salary of $60,126. Respondents averaged bonuses worth $3,945, $5,120 in commissions, and $2,081 in profit-sharing earnings.
IIBA also highlighted some salary boosters for enterprising business analysts. Survey respondents in social services and healthcare professions earned 15.2% more than their colleagues. Analysts who hold the Certified Business Analysis Professional (CBAP) distinction earn 13% above average.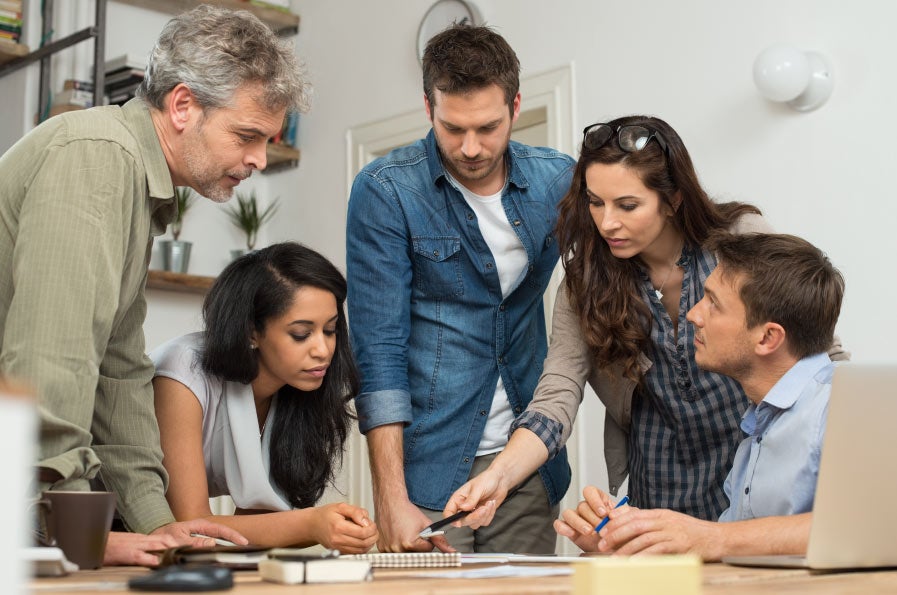 The Last-Mile Challenges for Data Scientists
We've underlined distinctions between business analysts and data scientists in the previous sections. A data scientist is still critical to the work done by business analysts and vice versa. At present, data science in the workplace suffers from the last mile problem.
A company's data science team can process and sort numbers that reveal important business insights. Department heads and executives are interested in those insights but need data put into context. The gap between these realities makes it difficult for any data scientist to get work done.
Kaggle's 2017 report on the data science industry shows how this gap impacts practitioners. A survey of 16,000 data scientists found the top problems at work were:
Erroneous or dirty data: 49.4%
Lack of data science talent: 41.6%
Lack of management and financial support: 37.2%
Lack of clear question to answer: 30.4%
Data unavailable or difficult to access: 30.2%
Results not used by decision-makers: 24.3%
Four of the six issues identified by data scientists involve miscommunication or misunderstandings with management. Data science professionals still express between 71% and 77% satisfaction in their jobs depending on the industry. This combination of facts means there is motivation to fix structural issues.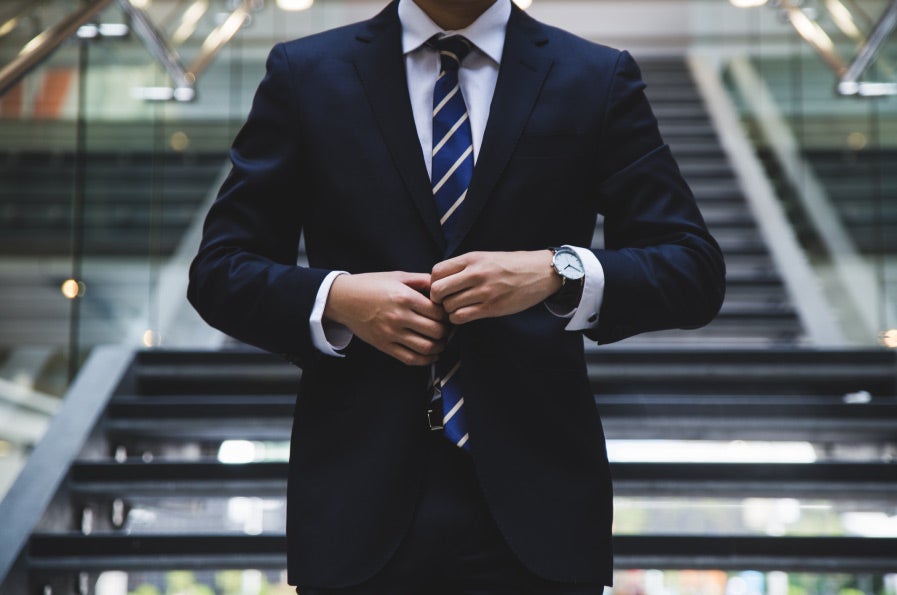 Business Analysts to the Rescue
Harvard Business Review editor Scott Berinato offered the following conclusion to his analysis of the last-mile issue in data science:
"The presentation of data science to lay audiences—the last mile—hasn't evolved as rapidly or as fully as the science's technical part. It must catch up, and that means rethinking how data science teams are put together, how they're managed, and who's involved at every point in the process, from the first data stream to the final chart shown to the board."
Business analysts are natural fits to carry data the last mile from data scientists to board meetings. The analyst's tool kit includes problem-solving and presentation skills that open the flow of data-based solutions.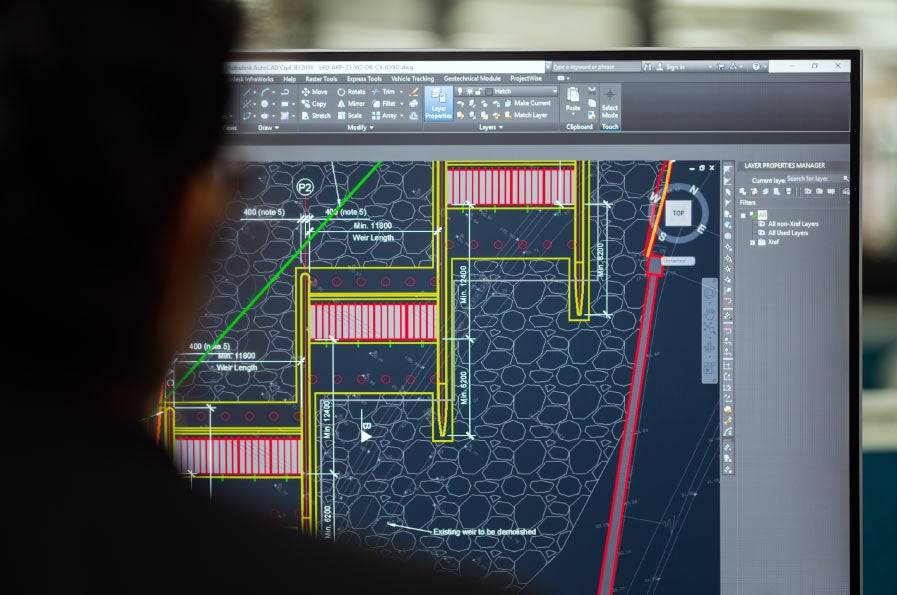 Learning Practical Data Science Skills
St. Bonaventure University's Online Master of Science in Business Analytics cultivates skills needed to succeed in this growing profession. Courses in data warehousing, data visualization, and predictive analytics teach best practices used in the global economy. You also learn essential tools like SQL and Tableau from world-class faculty.
The Online MS in Business Analytics is designed to accommodate any analytics-minded student. Program applicants do not need business-specific degrees nor GRE or GMAT scores to gain admission. The curriculum can also be completed in less than two years, propelling your career forward at full speed.
Completing your degree at St. Bonaventure University shows employers your commitment to excellence. The school has a long history of training future leaders and innovators. In 2020, U.S. News & World Report's ranked St. Bonaventure high in the following areas:
No. 3 in Best Value Schools
No. 9 in Best Colleges for Veterans
No. 19 in Regional Universities North
No. 104 in Top Performers on Social Mobility
SBU's Online MS in Business Analytics makes you an indispensable part of any company's data operations. Your first step toward solving the last-mile gap is to contact SBU today to learn more about this advanced degree.