Effects of Cyberbullying: How School Counselors Combat Bullying Today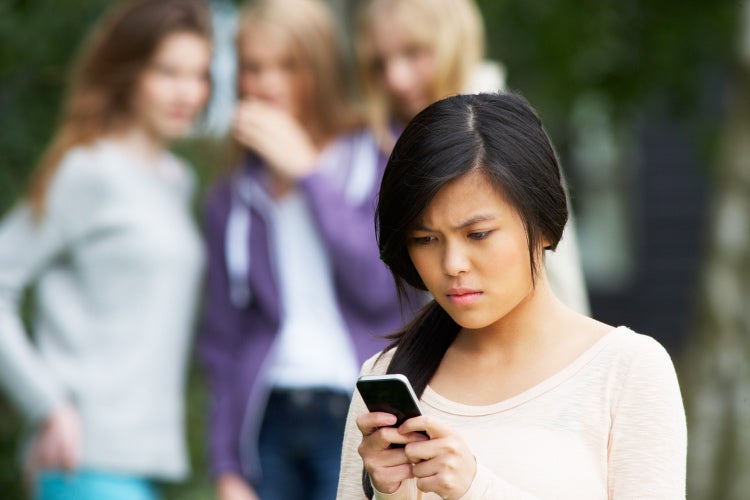 A 2018 Pew Research Center survey of teens found 59 percent were targets of online abuse and harassment, also known as cyberbullying. Young students face the negative effects of cyberbullying in the real world – no matter the digital medium.
School counselors are essential in the ongoing fight against cyberbullying because they possess proven solutions to these challenges. They are important in mitigating the impact of cyberbullying by preventing long-term harm to students. Counselors also know how to engage teachers, parents and students against online abuse.
The quick rise of online bullying means that even veteran counselors are adjusting to problems emerging from new technology. You need to first understand the full scale of cyberbullying before helping students tackle its effects. Cyberbullying statistics and stories reveal the best way to combat online threats faced by students.
Learning the Basics of Cyberbullying
Cyberbullying is a relatively new trend in the grand scheme of student development. In the past decade, school stakeholders have played catch-up with students on bullying behaviors in the digital realm.
UNICEF defines cyberbullying as any threatening or negative behavior completed with digital devices. The Pew Research Center found the following cyberbullying behaviors were the most common among teenagers:
Offensive or inappropriate name-calling
Creating and distributing false information
Sending explicit photos or texts to others
Unwarranted requests for information about location or activity
The Cyberbullying Research Center asked 25,000 middle-school and high-school students over 12 years if they faced cyberbullying in their lifetimes. An average of 27.8 percent of students confirmed they had, with these cyberbullying statistics showing cyberbullying as commonplace across the United States:
18.8% of students surveyed in 2007 had experienced cyberbullying
24.1% of students surveyed in 2013
36.5% of students surveyed in 2019
School counselors need to equip themselves with next-level statistics to fully understand the aftermath of cyberbullying. The latest research on social media and gender disparities in cyberbullying is useful in turning student challenges into opportunities.

Cyberbullying Statistics on Social Media
The earliest forms of cyberbullying occurred in chat rooms and instant messaging services. Teens have migrated bullying behaviors to new frontiers like online gaming and social media accounts. Cyberbullying allows perpetrators more invasive and anonymous forms of abuse than in-person bullying.
Social media platforms and smartphones have become ubiquitous in recent years. Ninety-five percent of teenagers reported access to smartphones in a Pew Research Center survey. This survey reported the following percentages of teenagers using leading social media platforms:
YouTube (85 percent)
Instagram (72 percent)
Facebook (51 percent)
The Annual Bullying Survey 2020 showed why victims of cyberbullying are targeted by perpetrators. Respondents noted the following reasons for targeted online aggression by their peers:
Physical appearance (47 percent)
Hobbies and interests (30 percent)
Recent behavior (24 percent)
Inaccurate description of gender or sexual identity (22 percent)
Cyberbullying based on sexual identity brings to light threats targeted at LGBTQ students. In fact, GLSEN's National School Climate Survey found 48.7 percent of LGBTQ respondents faced cyberbullying in the previous year.
These cyberbullying statistics can obscure how often students use multiple platforms every day. Bullied students may face hateful videos on YouTube, abusive comments on Facebook and sexually suggestive images on Instagram at the same time. Constant access to smartphones, laptops and tablets makes these threats loom larger in student minds.
Understanding Gender Disparities through Cyberbullying Statistics
Researchers have spent the past 20 years evaluating the frequency of cyberbullying based on gender. Male and female students develop on different timelines and the effects of cyberbullying can vary based on age.
A 2019 Statista study found 38.7 percent of female students reported being victims of cyberbullying in their lifetimes. This figure compares to 34.1 percent of male students indicating bullying behaviors toward them. Researchers also found 16.1 percent of male students cyberbullied others in their lifetimes compared to 13.4 percent of female students.
The Pew Research Center explored how this gender distinction manifested itself in specific cyberbullying behaviors. Female and male students experienced differing levels of the following threats:
Name-calling (42% of females, 41% of males)
False rumors (39% of females, 26% of males)
Receipt of explicit or inappropriate images (29% of females, 20% of males)
School counselors familiar with the ins and outs of cyberbullying statistics understand the world navigated by students. The barrage of online images and messages isn't a short-term threat to young people. Physical, mental and academic harm are the effects of cyberbullying if not addressed.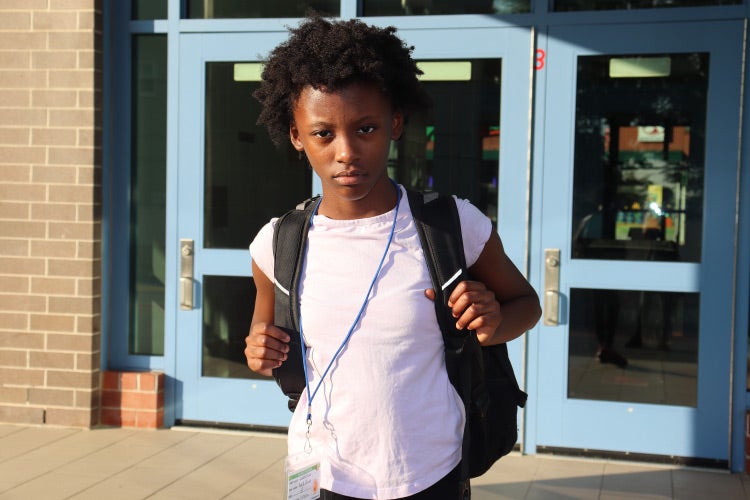 Understanding the Effects of Cyberbullying with Data
Teens throughout the United States are well-aware of the aftermath of cyberbullying. Ninety percent told the Pew Research Center that cyberbullying is a problem. Sixty-three percent of this group considered online bullying a major problem.
Students who have faced years of online abuse know the potential mental health impacts. Consequences ranging from academic struggles to suicide are possible without help. School counselors develop interventions that prevent the following effects of cyberbullying on growing children.
Learn more about SBU's Online Master's in School Counseling
Mental Health Effects of Cyberbullying
Researchers found that cyberbullying victims are more likely to commit acts of self-harm and suicide than victims of traditional abuse. The Cyberbullying Research Center built on this research by finding 60 percent of victims didn't feel safe at school or online. In short, cyberbullying adds a consistent layer of menace to a victim's life.
Mental health struggles can take many forms among victims of cyberbullying. Ditch the Label reported that 63 percent of respondents to its 2020 survey experienced moderate to extreme mental health consequences. These struggles resulted in:
Increased feelings of anxiety (44 percent)
Increased feelings of depression (36 percent)
Tardiness from school (18 percent)
The emergence of anti-social behaviors (12 percent)
School counselors can help identify signs of mental health impact of cyberbullying. The National Crime Prevention Council points to the following indicators of a bullied student:
Sudden decline in mobile phone and computer use
Inconsistent sleeping patterns
Changes in extracurricular activities and friend groups
A lack of intervention by school counselors, teachers and parents can have significant impacts on a student's academic prospects. The academic effects of cyberbullying include inattention to assignments, a lack of focus and testing struggles.
Stunted Relationships with People and Technology
K-12 students facing online abuse often struggle with interpersonal skills. Victims may become more aggressive or completely withdrawn based on their personalities. Another interpersonal aftermath of cyberbullying is a lack of trust even in close friends and family members.
Technology use has never been more critical in education and employment. Cyberbullying victims fall behind their peers in learning how to translate digital skills into post-graduate careers. Online abuse denies young victims the modern joys of collaborating, sharing and learning from others around the world.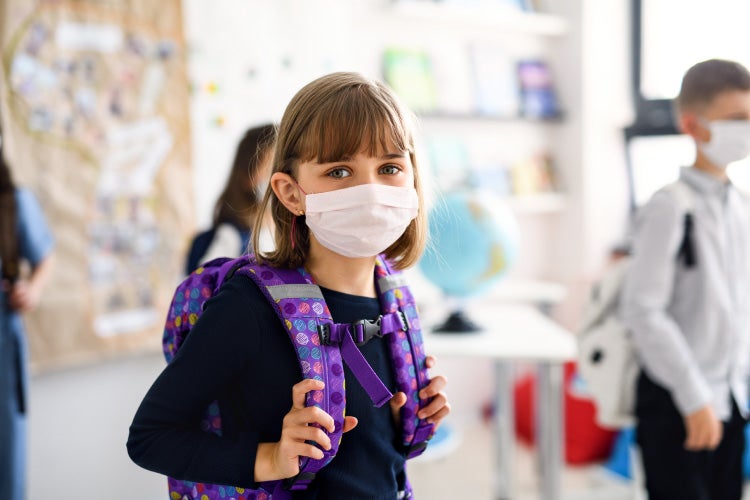 Bringing Cyberbullying Statistics to Life
School counselors don't mentor and help statistics; they work every day with students facing real struggles. Cyberbullying statistics provide overviews of challenges facing students but real-life stories add dimension to this data.
We see in the following case studies how the effects of cyberbullying can vary significantly based on particular conditions. Counselors also see how they can achieve measurable success in confronting the cyberbullying scourge. Across all of these examples, though, we see the need for early and sustained intervention.
Cyberbullying at Surfside Middle School
The January 2018 suicide of 12-year old Gabriella Green wasn't initially attributed to the effects of cyberbullying. A Panama City Police Department (FL) investigation charged two fellow students for cyberbullying in connection with Green's death. The details of this case show how cumulative online abuse can lead to tragic endings.
One bully spread rumors to online groups frequented by classmates about Green hiding a sexually transmitted disease. This rumor also spread at the school, leading Green to attempt suicide but survive. The second bully video-chatted with Green and told her to try committing suicide again.
An onslaught of rumors and insensitive comments at a difficult time led Green to commit suicide. The school and local police found that the involved students accessed social media with little parental involvement. School counselors not only comforted classmates but educated students on the dangers of cyberbullying.
Digital Abuse of a Texas City Student
High school student Brandy Vela was subject to months of anonymous cyberbullying by fellow students. The 18-year-old received messages from an anonymous texting app mocking her weight. Cyberbullies created a fake social media page with Vela's phone number to amplify their abuse.
Vela changed her phone number multiple times but was found by cyberbullies after each change. She told her school and local authorities about the abuse shortly before her suicide in December 2016. The deputy who investigated the abuse encouraged a phone number change but couldn't pinpoint the source of the cyberbullying.
The stress of cyberbullying was so intense that Vela's family was unable to stop her suicide despite clear signs. Vela enjoyed good relationships with teachers, counselors and students at her school. Cyberbullying is often a private struggle as bullies use the anonymity of the online world to cover their tracks.
Surveying the Full Spectrum of Cyberbullying Stories
Teens across the United States have shared their experiences with cyberbullying through the Cyberbullying Research Center. A brief survey offers an open avenue for any teenager to share, in their own words, how they've been bullied. These stories are valuable because most online abuse cases are not reported by media outlets.
A full range of experiences emerged from the center's outreach to teens. These experiences include:
A group of middle-schoolers abusing people through the messaging feature in an online game
A 12-year-old student harassed by classmates on a social media platform and unable to get help from her school
Social media abuse of a 16-year-old student that translated into inappropriate yard signs and in-person rumors
The common thread among these experiences is the isolation felt by its victims. Students often feel helpless against persistent bullies and adults unfamiliar with cyberbullying. School counselors can step into this void by intervening at the first signs of bullying.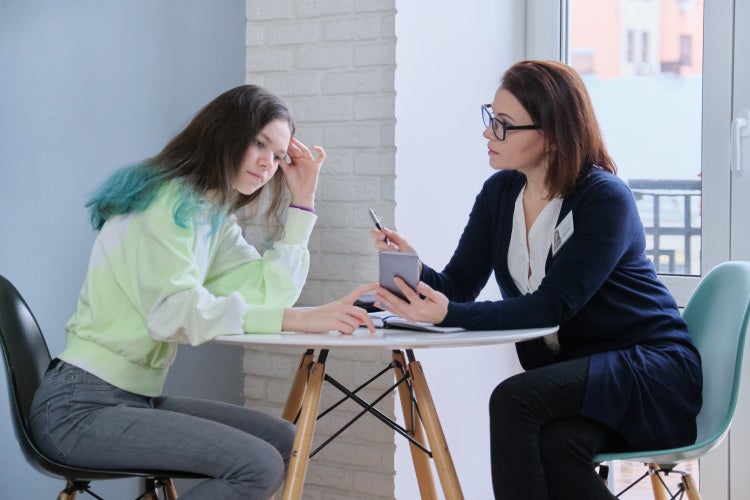 Remediating the Effects of Cyberbullying: the Role of School Counselors
A school's counseling staff is often underutilized when responding to cyberbullying incidents. Parents, school administrators and law enforcement are key stakeholders responding to prolonged periods of abuse. However, school counselors are situated perfectly to counter the effects of cyberbullying whether the abuse happens in school or at home.
Each cyberbullying incident is unique and requires a student-centered approach. Counselors are trained in various techniques that navigate kids through difficult times. A good way to keep students out of cyberbullying statistics is to use the following tips as a checklist.
Developing Cyberbullying Prevention Procedures
Forty-nine states developed cyberbullying laws that applied to schools by 2018. These laws include civil and criminal penalties for digital abuse. Laws can only be enforced and improved with diligent adherence.
Individual school districts and schools can develop prevention policies that build on state laws. A counselor's day-to-day interactions with bullying behaviors can inform policy development by administrators. Schools can incorporate the following prevention techniques based on counselor feedback:
Peer leader programs specific to cyberbullying incident responses
Automated notifications to parents, teachers and leaders when incidents are reported
In-house training programs about social media best practices
School counselors have proven crucial to enforcing state laws related to cyberbullying. Students may entrust counselors with emails, screenshots and texts as proof of bullying incidents. This profession's focus on accurate recordkeeping translates well to collecting details about bullying allegations.
Involving Parents in Mitigating the Effects of Cyberbullying
An important partner for any school counselor when dealing with cyberbullying incidents is the student's parents. Counselors only see the impact of cyberbullying when students are in their place of work. Parents see their children the rest of the time and observe behavioral changes crucial to a counselor's work.
Parent-counselor meetings usually focus on academic performance, college planning and school programs. An ongoing dialogue with parents outside of conferences reveals the often-hidden effects of cyberbullying. Parents and counselors use this dialogue to intervene early in students' experiences with bullies.
The relatively new nature of social media can mean a misunderstanding of these platforms by parents. School counselors can walk parents through social media safeguarding tools and techniques. Tools like the New York State Education Department's Response and Prevention tool also point out the dangers of unmonitored online time.
Engaging and Empowering Students
One-third of teen respondents to a Cyberbullying Research Center survey said blocking bullies stopped bullying behaviors. This solution does not work in most cases, however, as bullies use other platforms and tools to harass fellow students. Frequent contacts between counselors and students are necessary in cyberbullying cases.
Every school counselor is trained in mediation and group communications. Small-group sessions can respond to the impact of cyberbullying while building student resilience. These groups can deal with areas like:
Self-esteem building through shared experiences
Role-playing exercises for dealing with aggressive people
Learning to resolve conflicts and be assertive when necessary
Managing stress and channeling energy into healthier lives
Counselors can also nudge witnesses and perpetrators of cyberbullying to change their ways. Conversations about the dangerous effects of cyberbullying can turn bystanders into allies. Bullies confronted with their words and actions might be swayed to change their ways and make amends.
Students may be digital natives but they might also fail to understand the nuances of social media platforms. Counselors can show cyberbullying victims mechanisms for reporting inappropriate behavior within platforms. An understanding of community guidelines can also prevent microaggressions and slights from turning into aggressive acts.
Leveraging the School Community Against Cyberbullying
The ecosystem of a school means that there are many points of contact with students. Counselors talk to students all day but they do not hold the full picture of student behavior because of packed schedules. The signs of cyberbullying are witnessed by teachers, administrators and support staff.
Instructional staff and school counselors work closely to improve student outcomes. It only makes sense for counselors to partner with teachers when bullying incidents come to light. This collaboration can yield additional information, opportunities for student growth and a unified message.
School administrators also are important partners in the fight against cyberbullying. Principals and department heads can be vocal advocates for an anti-bullying campaign if engaged by counselors. Aggressive enforcement of school policies on cyberbullying also acts as a strong deterrent.
School staff are accustomed to continuing education and development over the course of their careers. Counselors can develop concise but effective training programs for staff unfamiliar with cyberharrassment. A simple way to reinforce these concepts is through informal conversations especially following reported bullying cases.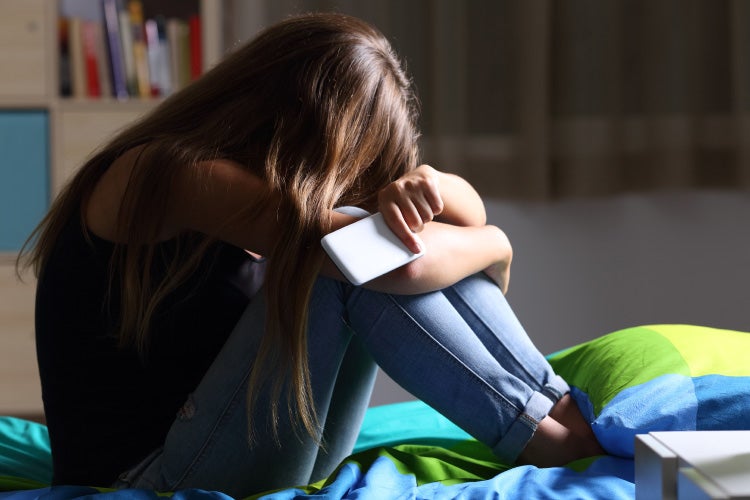 Countering the Effects of Cyberbullying with an MSED
School counselors develop the aforementioned skills and competencies through university programs. A bachelor's degree in education or psychology is a strong start toward a counseling career. A Master of Science in Education (MSED) not only builds undergraduate studies but meets licensing requirements in most states.
Reading about the aftermath of cyberbullying leads many counselors to ask how they can meet the needs of this moment. An MSED anticipates licensing requirements and provides practical experiences relevant to today's counseling positions. This graduate degree also raises the ceiling on a counselor's compensation with salaries commensurate with their specialized skills.
State Licensing Requirements for School Counselors
Every state maintains licensing requirements for educators including school counselors. These regulations ensure students are receiving instruction and assistance from qualified professionals. Varying licensing requirements can be confusing for new counselors and educators moving to new states.
The MSED is a valuable tool for any counselor in the new license and renewal process. Graduate hours often qualify as eligible experience for licensing purposes. In some states, school counselors are required to hold graduate degrees before achieving licensure.
New York's licensing process offers an example of how the MSED can open doors to counseling careers. Applicants qualify for licensing in the state of New York with any of the following:
A completed state-certified school counseling degree
An undergraduate degree, 30 credit hours of graduate study and supervised counseling experience
Certification by the National Board of Professional Teaching Standards (NBPTS)
An MSED from an exceptional school makes all three of these paths possible. Graduates of MSED programs are also prepared for the rigors of national programs like the National Certified School Counselors (NCSC) exam. Licenses and certifications demonstrate the commitments of counselors to their professions.
The career outlook for school counselors is promising as well. School districts throughout the United States are seeking qualified counselors to help with issues like cyberbullying. BLS projected an 8 percent growth in counseling positions from 2019 to 2029 compared with 4 percent for all occupations. This estimate takes into account school enrollment growth, counselor retirements and an increasingly specialized field.
Completing a Master's in School Counseling at
St. Bonaventure University
St. Bonaventure University imparts decades of higher education excellence through its CACREP-accredited online MSED in School Counseling that prepares graduates for state licensing as school counselors. MSED candidates learn the skills to meet challenges like cybersecurity faced by students today and in the future.
Learn more about SBU's Online Master's in School Counseling
Read more of St. Bonaventure University online's top school counseling blogs below:
1. Transitioning From School Teacher to School Counselor: Trading Your Classroom for a Counseling Office
2. School Counseling Advice: Earning an Online Master's Degre While Working
3. School Counselors: Overcoming 9 Key Challenges to a Rewarding Career
4. School Counselor: What Does the Future Hold?