How Gen Z is Changing the Conversation on Mental Health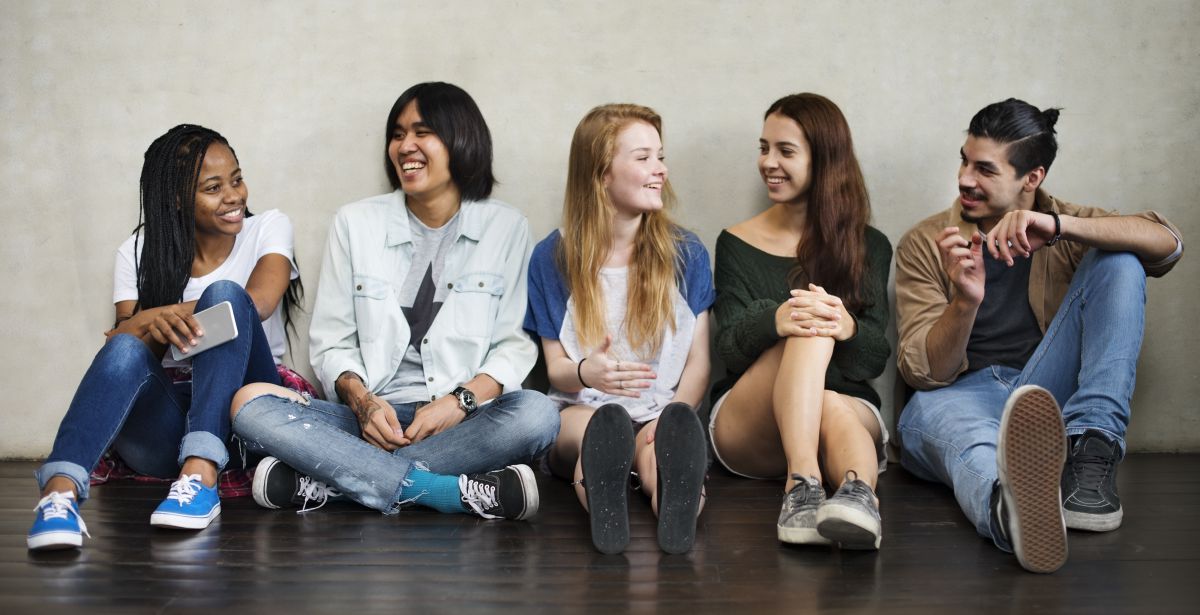 Gen Z mental health is an increasingly popular topic because the mental wellness of younger populations will inform healthcare trends, workforce needs, and future generations' well-being. The pandemic surged existing mental health concerns and led to a significant increase in demand for treating anxiety and depression compared to previous years. The number of mental health professionals receiving more referrals in 2021 almost doubled from the last year, and nearly 7 in 10 psychologists with a waitlist reported that it had grown since the start of the pandemic. Professionals understand the importance of youth mental health counseling.
Gen Zers are changing the conversation around mental health and demanding that counselors meet their evolving needs. This blog explores Gen Z's mental health statistics, changing conversations around mental health, and how counselors must adapt to thrive in the new landscape.
Who is Generation Z? 
Generation Z refers to anyone born after 1996. This young generation grew up in a very different time than their Millennial predecessors, in a digital-first era. They were positioned to inherit a strong economy but were burdened by a global pandemic and increasing mental health concerns. Gen Zers are on track to be one of the most well-educated, racially and ethnically diverse, and digitally-savvy generations. However, they also hold very different beliefs than their elders, from politics to viewpoints related to mental wellness.  

What Are The Mental Health Statistics Of Gen Z? 
Gen Zers are more likely to report mental health concerns than other generations. The American Psychology Association (APA) surveyed Americans aged 15 through 21 to determine the top stressors, life events, and diagnosis statistics that affect and define the nation's youngest generation. APA's report found the following statistics about Gen Z mental health:
75 percent of Gen Zers said that mass shootings are a significant source of stress.
57 percent of Gen Zers report feeling more stressed than adults about issues in the news, such as the deportation of immigrant and migrant families.
53 percent of Gen Zers report significant stress surrounding sexual harassment and assault reports.
Gen Z is significantly more likely (27 percent) than other generations, including millennials (15 percent) and Gen Xers (13 percent), to report their mental health as fair or poor.
In another report by McKinsey & Company, Gen Z's mental health rates vary across specific mental health conditions and behavioral disorders. Additionally, COVID-19 disproportionately affected Gen Zers over their elder generations. The report reveals the following trends:
One in four Gen Z respondents reported feeling more emotionally distressed (25 percent), almost double the levels millennials and Gen X respondents reported.
Gen Z respondents were more likely to report having been diagnosed with a behavioral-health condition, such as mental or substance use disorder, than Gen Xers or baby boomers.
Gen Z also reported more unmet social needs than any other generation.
Gen Z respondents were two to three times more likely than other generations to report thinking about, planning, or attempting suicide in the 12 months spanning late 2019 to late 2020.
How Is Gen Z Changing The Conversation On Mental Health? 
Gen Z is more open to discussing their mental health than the generations before. As the first generation to grow up with the internet and social media being readily available since birth, Gen Zers are more comfortable sharing their personal stories online. In addition, they can access a wealth of information on forums, self-help sites, and apps like TikTok and Instagram.
The online community is increasingly embracing a new type of transparency, where no topic is too private or off limits. Gen Zers are famous for their dark, self-deprecating humor and voice their mental health struggles online. This online community creates a safe space for other young people to relate, share, and learn about the collective experience of their generation. Additionally, more celebrities are speaking up about their mental health journey, including Simone Biles, Billie Eilish, Millie Bobby Brown, and Demi Lovato.
As Gen Zers speak more openly about their mental health, they also prioritize it and recognize the importance of mental wellness. In a recent survey by Deloitte, when asked which aspect of their lives they prioritize most, mental health comes first for Gen Zs (28 percent), even before their physical health (19 percent) in second place.
Learn more about SBU's Online Master's in Counseling Programs

Why Is There Less Stigma Around Mental Health For Gen Z?
Before adequately understanding how the stigma around mental health is evolving, it's essential to acknowledge the historical perspective and the long-held stigma surrounding common mental health disorders. Mental Health America (MHA) found that only 38 percent of adults aged 65 and over believe that depression is a "health" problem and 68 percent of adults in the same age group know little or almost nothing about depression. Older adults' attitudes toward depression and other mental health issues shed light on the lack of conversations and awareness of their time.
This attitude also translates into reduced treatment; more than 55 percent of older persons treated for mental health services received care from primary care physicians, and less than 3 percent aged 65 and older received treatment directly from mental health professionals. In contrast, more than a third of Gen Zers have said that they have received medical treatment or therapy from a mental health professional. In addition, the same source finds that Gen Zers are more likely to report mental health concerns and seek treatment than all other generations.
The trend around more transparent, accessible, and destigmatized mental health is positive and could indicate a shift in how mental health professionals approach and treat younger generations. First, however, clinical mental health counselors must pay attention to their younger patients' attitudes surrounding mental health to develop treatment plans to match.
How Must Counselors Help Support Gen Z Mental Health?
To shape future generations, counselors must first learn to understand younger generations, including their struggles, perspectives, preferred ways of learning, interests, and ambitions. Counselors with a master's degree in counseling garner the tools and skills to understand and better support Gen Z and future generations through the mental health crisis. 
Lauren Bellenbaum is a Licensed Professional Counselor who works with youth ages 10-24. Bellenbaum says that Gen Z prefers digital-first technologies, like texting to confirm appointments, options for video conferencing, electronic intake forms, and other online tools. In addition to processes, Gen Z also demands different counseling modalities than older generations. Bellenbaum shares that her younger clients enjoy mindfulness exercises, apps for ADHD that convert Cognitive Behavioural Therapy (CBT) techniques into mini-games, and eye movement desensitization and reprocessing (EMDR), allowing them to be present in the moment. "They're so stimulated in every area of their life," she adds. So, "the counseling session has to be something that engages them in multiple, different levels."
Become an Advocate for the Importance Of Youth Mental Health Counseling At St. Bonaventure University
Are you passionate about promoting the importance of youth mental health counseling and bettering the mental health of future generations? St. Bonaventure University's Online Master of Science in Education Clinical Mental Health Counseling is designed to help you channel your passion for helping people into a career. Our program is specifically built to prepare you for the licensed professional counselor exam and beyond.
We elevate you as a whole person, not just focusing on academics. You'll nurture compassion, seek wisdom, and build integrity. Enjoy the following benefits when you enroll in an Online MSED in Clinical Mental Health Counseling at SBU:
CACREP accredited - Ensures quality and meets industry standards 
Complementary clinical placement services to find a placement in your local area 
95% of our students pass their licensure exam 
Flexible - 100% online coursework, log in anywhere
Easy enrollment - No application fee, three start terms per year, no GRE or GMAT is required 
Competitive tuition