History of Mental Health Counseling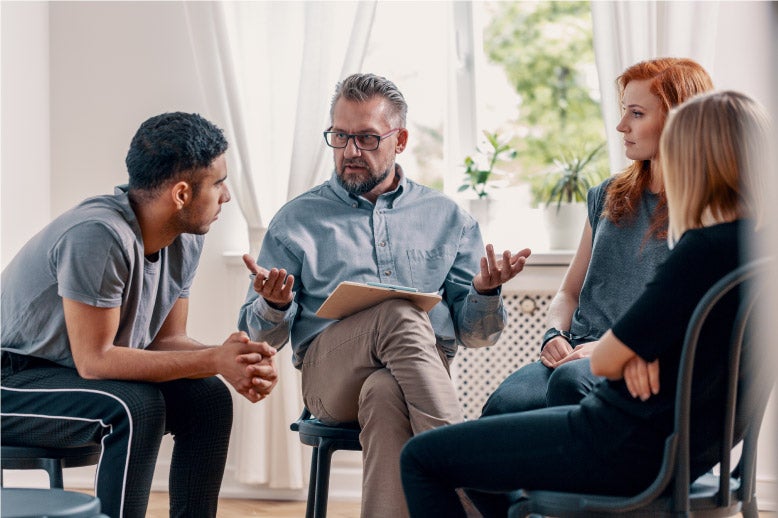 Clinical mental health counseling is a growing field.
While the opportunities and potential salaries are enticing, the true draw of this career is what it does for society.
What does clinical mental health counseling entail? Professionals in this field often find this type of work rewarding as they conduct the evaluation and treatment of patients struggling with a variety of mental health issues.
A clinical mental health counseling expert provides holistic solutions that address environmental, social and occupational challenges to mental health.
In this profession, a counselor may work with patients struggling with depression one day and children with behavioral disorders the next day.
Aspiring counselors researching the field may ask, "What can you do with a master's in counseling?"
State licensing boards and national certification organizations expect counselors to complete graduate degrees before entering the field.
A master's degree in clinical mental health counseling also opens doors to opportunities in an in-demand field.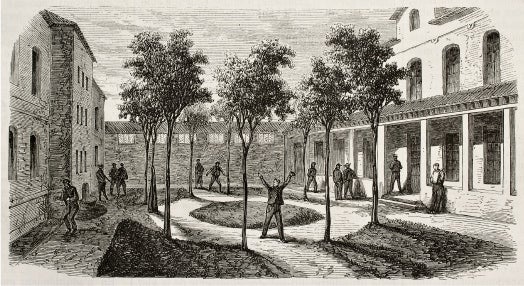 When did clinical mental health counseling begin?
History
The clinical mental health counseling field dates back to progressive social reforms in the early 20th century.
The growth of American cities stressed the nation's public schools and highlighted the need for social services.
Progressive reformers continued an American tradition of work as a source of social value while sparking the counseling profession.
In 1908, Frank Parsons opened Boston's Vocation Bureau to connect new immigrants and other workers with jobs that matched their competencies.
Parsons encouraged counselors to test workers for their strengths and weaknesses and understand the demands of the job market.
As the 20th century progressed, vocational evaluations merged with explorations of clinical mental health counseling independent of the workplace.
E.G. Williamson's employment research in the 1930s led to the creation of trait and factor theory, a six-step method underlying the work done by mental health counselors.
C. Gilbert Wrenn's The Counselor in a Changing World broke mental health counseling out of the vocational realm by highlighting the totality of factors involved in psychological issues.
The formation of professional organizations advanced mental health counseling into a revered profession. The American Counseling Association (ACA) started its existence as the American Personnel and Guidance Association in 1952.
The American Mental Health Counselors Association (AMHCA) was created in 1976 to establish ethical and licensing requirements for clinical mental health counseling.
Founded in 1982, the National Board of Certified Counselors (NBCC) established a standardized national exam used for state-level counselor certification (source).
The National Clinical Mental Health Counselor Examination (NCMHCE) covers six categories including:
professional ethics
treatment planning
intake and diagnosis 
This exam was created through the input of 16,000 clinical mental health counseling practitioners to ensure applicability in an evolving field (source).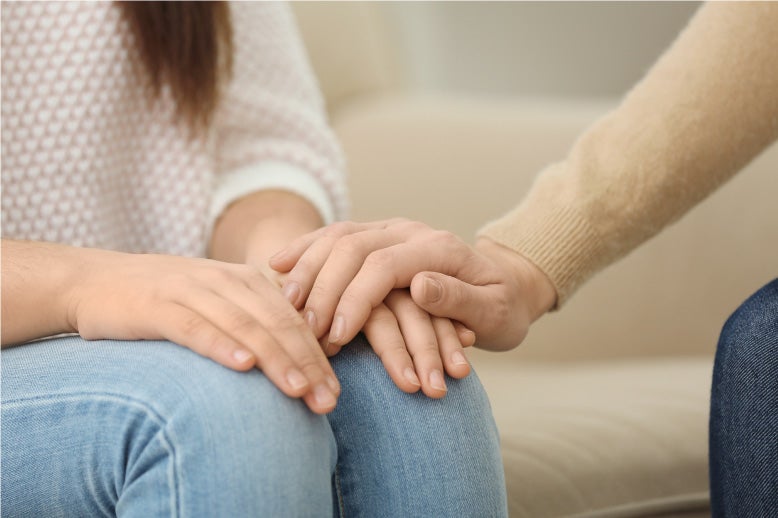 Why is clinical mental health counseling essential?
The growth of clinical mental health counseling as a profession shows the persistence of mental health issues in daily life.
Depression, anxiety, bipolar disorder, and other psychological conditions are not new and afflicted past generations.
People around the world experienced stigma and ostracization from their communities for mental health issues that are treatable today.
A tour through statistics on mental health conditions shows why highly trained counselors are needed.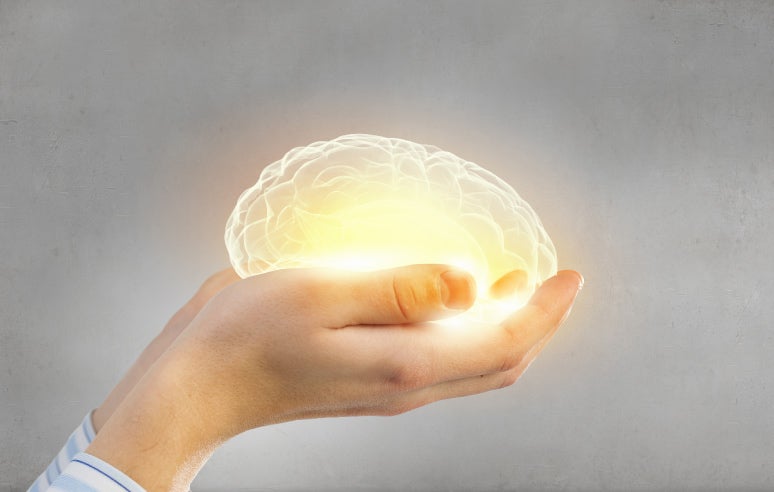 How common are mental health conditions?
Clinical mental health counseling stands on the frontlines of medical treatment due to improved identification of conditions.
The National Institute of Mental Health (NIMH) noted that "it is estimated that more than one in five U.S. adults live with a mental illness (57.8 million in 2021)." (NIMH)
The populations most impacted by Any Mental Illnesses (AMI) were:
Women (27.2%)
Adults aged 18 to 25 (33.7%)
Adults who identified with two or more races (34.9%)
The overall numbers include 14.1 million adults with identified serious mental illnesses or illnesses that significantly impacted daily life.
Clinical mental health counseling can help people manage disorders through medications and therapy.
NIMH figures show that the estimated prevalence of mental health issues does not translate into frequent usage of clinical mental health counseling.
Among those with mental health issues, only 47.2% received treatment in 2021. There was a significant disparity between women (51.7%) and men (40%) in terms of seeking clinical mental health counseling services.
NIMH found 65.4% of people with serious mental illnesses sought treatment likely due to significant life events and referrals by physicians (source).
Mental health issues are not exclusive to the United States. The Institute of Health Metrics and Evaluation estimated that 792 million people in the world live with mental health disorders in 2017.
This estimate represents a 10.7% share of the world's population. These disorders included 284 million people with anxiety disorders and 264 million people with depression (source).
Experts in the clinical mental health counseling field can solve one of the overlooked problems in global public health.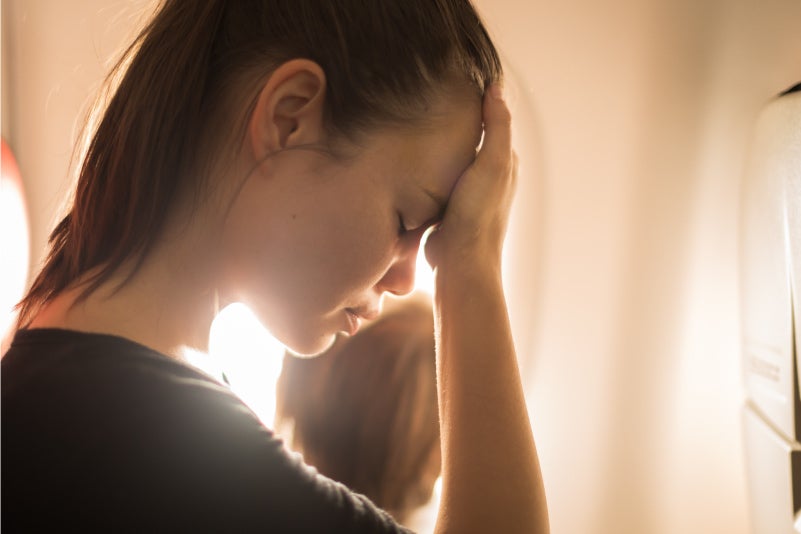 What are the consequences of undiagnosed mental health issues?
The most publicized consequence of mental health disorders is suicide. In a 2018 study, the Centers for Disease Control and Prevention (CDC) studied state-by-state suicide rates from 1999 to 2016.
Every state except Nevada featured an increase in suicide rates during the study period. The CDC found that relationship troubles (42%) and sudden stressful events (29%) were the most common causes (source).
Clinical mental health counseling is essential to managing these stresses, especially when there are underlying health issues.
Mental health issues that are left untreated create consequences beyond patients and counselors. The National Alliance on Mental Illness (NAMI) studied the far-reaching effects of mental health disorders including (source):
19% of adults with mental health issues also deal with substance abuse
Family and friends providing care average 32 hours of unpaid labor
37% of state and federal prisoners live with diagnosed disorders
Mental health or substance abuse crises represent approximately 13% of all ER visits
The global economy loses $1 trillion per year due to productivity losses from mental health issues
Learn about SBU's Online Master's in Mental Health Counseling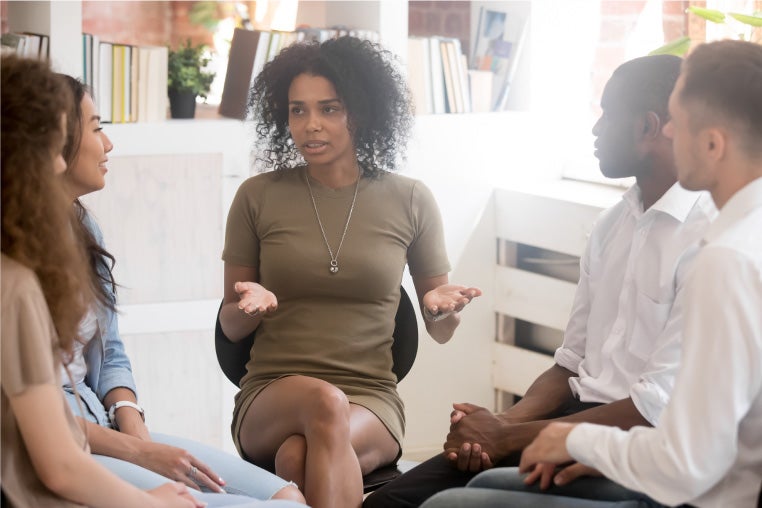 What are the training requirements for the field?
The Bureau of Labor Statistics (BLS) indicates that the minimum education required for counseling jobs is a bachelor's degree (source).
Public and private sector employers, however, often look for master's degrees and job experience from job candidates.
A clinical mental health counseling professional deals with sensitive information and needs to develop trust with their patients. Employers tend to focus on candidates with graduate degrees to excel in both of these requirements.
A counselor with a master's degree also possesses the leadership skills and residencies necessary to handle new or unique situations.
In addition to a graduate degree, every counselor needs a counseling license for each state where they want to practice. The American Counseling Association maintains a list of counseling license requirements for each state.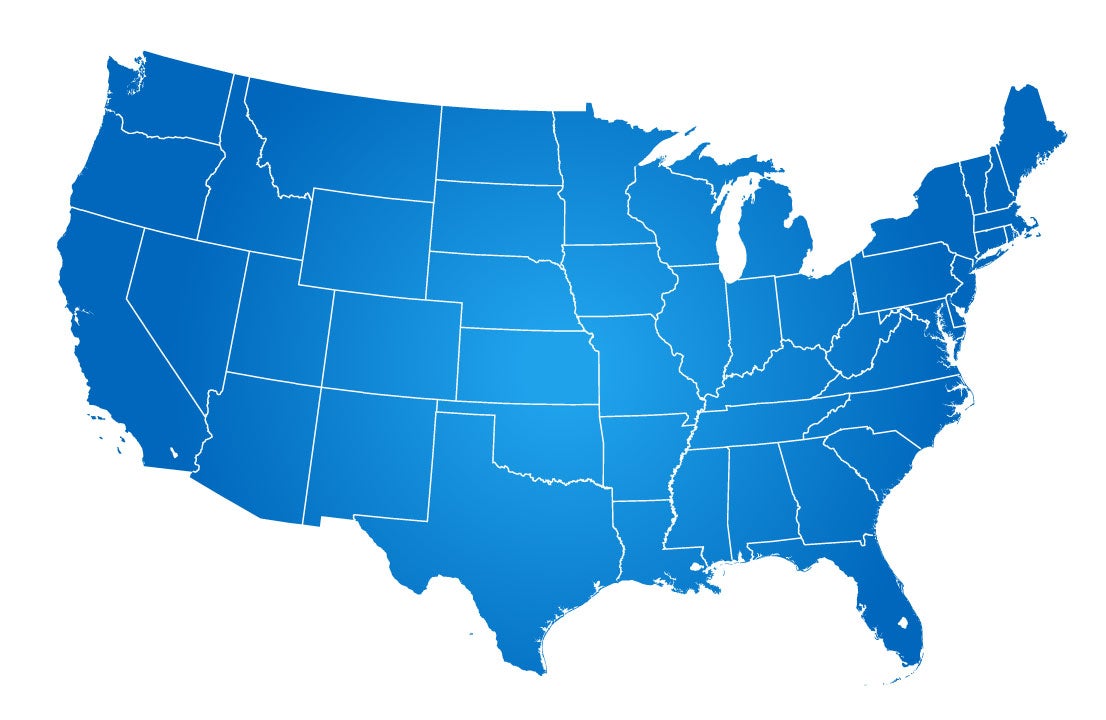 What are the licensing requirements?
We can compare a handful of states below to highlight variations in licensing processes for licensed professional counselors (LPC):
New York: Licensed mental health counselors (LMHC) must finish their master's degrees to initiate the licensing process.

Every LHMC needs to complete at least one year of supervised internships or a 600-hour supervised practicum.
To receive the LHMC credential, a candidate must record at least 3,000 hours of post-graduate counseling work.

District of Columbia: LPC applicants need to complete at least 3,500 hours of post-graduate counseling services.

An existing LPC has to oversee at least 200 hours of applicable hours.
Applicants are also required to complete one of three certification exam options.

Florida: LPC applicants need to complete their master's degrees along with state-required courses in counseling laws and prevention of medical errors.

The LPC track requires a minimum of 1,500 hours of supervised work and completion of the NCMHCE.

Rhode Island: The LPC application process requires the completion of 2,000 hours of supervised post-graduate work in the field.

The state's mental health board also requires completion of a supervised internship lasting at least one year with at least 20 hours per week of service.
Passage of the NCMHCE is also a prerequisite for licensing.

Utah: To become an LPC, a counselor needs to first earn a Certified Professional Counselor Intern distinction.

Additional qualifications for the LPC include completion of a master's degree in the field, 4,000 hours of post-graduate counseling services supervised by a licensed counselor, and passing two national and one state exam.
Clinical mental health counseling professionals need to know how to study for mental health counseling exams in their states.
Testing organizations like the National Board for Certified Counselors feature test preparation materials for standardized exams. The post-graduate service requirements can be completed through internships, residencies, and entry-level employment opportunities (source).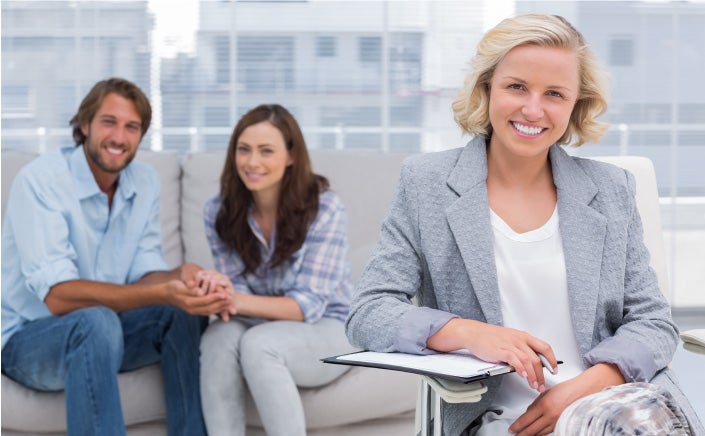 Which skills and traits are necessary for success as a counselor?
The educational and licensing requirements for a clinical mental health counselor are only part of the necessary skill set. Successful counselors often hold similar "hard" and "soft" skills acquired through graduate courses and workplace experiences.
A "hard" skill is a technical skill with step-by-step processes and built-in metrics. In mental health counseling, the AMCHA notes that practitioners need "hard" skills like psychotherapy diagnostics and patient management software to manage their work (source).
Depending on the workplace, counselors may need ongoing training in new software and tools that improve patient outcomes. Clinical mental health counseling is not a static field, so practitioners need to stay current on the latest technical skills.
A "soft" skill involves interpersonal relations that are best acquired through experience rather than classroom learning. The BLS suggests that clinical mental health counseling professionals exhibit superior patience and listening skills that result in successful treatment plans.
Another "soft skill" critical for any mental health counselor is empathy for others. In short, the typical answers to "What is counseling?" highlight interpersonal skills that can unlock solutions to health issues.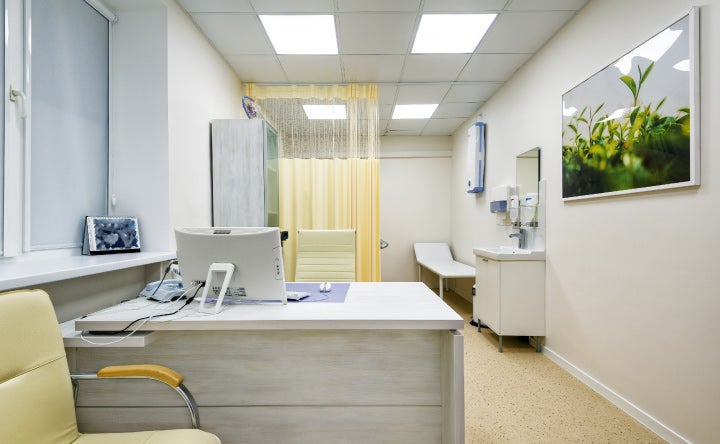 Where do clinical mental health counselors work?
The clinical mental health counseling umbrella covers a broad spectrum of work environments. Future counselors should consider common settings listed below as they determine their next steps:
Hospitals and Health Systems
Clinical mental health counseling experts based in hospitals help patients deal with the stresses of sudden health changes.
Hospitals also rely on counselors to evaluate patients for suicidal tendencies and behaviors that could harm others. Counselors based in regional health systems treat patients at multiple hospitals.
School Districts
Parents and teachers rely on counselors within school districts to help children with behavioral issues.
Clinical mental health counseling staff members evaluate students using art, writing, and conversation. The resulting analyses help K-12 students navigate mental health issues as they deal with the challenges of growing up.
Universities
College students are often susceptible to stress, relationship issues, and overlooked mental health issues.
Universities employ mental health counselors to help students address these issues and develop sustainable treatment plans.
Campus counselors schooled in clinical mental health counseling might be asked to intervene during or after emergency situations that can be traumatic to young minds.
Private Practice
Counselors with entrepreneurial spirits might be interested in setting off on their own through private practices.
A private practitioner can pursue their own patients and accept referrals from other counselors to build their business.
Private practices also allow clinical mental health counseling practitioners to specialize in conditions like addiction or depression that match their interests.
Learn about SBU's Online Master's in Mental Health Counseling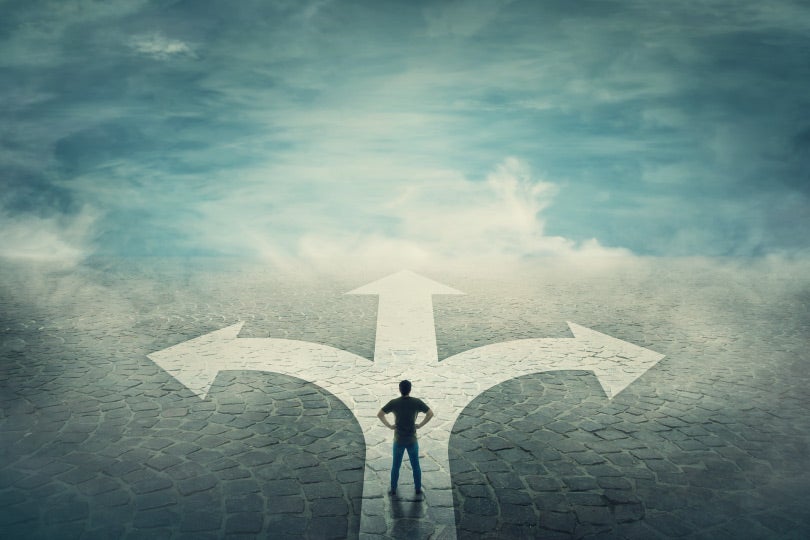 Future Career Path
The future of clinical mental health counseling will expand the profession beyond these venues.
Virtual counseling sessions are becoming commonplace to counter treatment barriers like cost, social anxiety, and accessibility.
Counselors may also be employed by international nonprofits, corporations, and startups to make mental health treatments more accessible to the world.
Learning advanced concepts and gaining field experience leave these options open to promising counselors.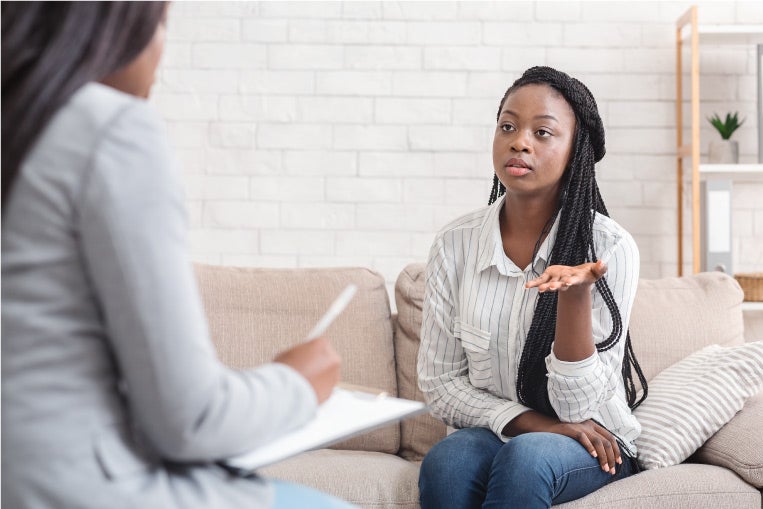 What is the day-to-day work of a counselor?
To answer the question "What is clinical mental health counseling?", it is important to understand the daily balancing acts facing counselors.
Most people have seen pop culture versions of therapists and counselors treating patients. These depictions tend to focus on the analysis portion of a counselor's work.
An intake appointment for each patient evaluates immediate concerns with regular appointments used to determine underlying health issues.
A clinical mental health counseling practitioner may also receive patients via referral from primary care physicians and emergency room staff.
For example, an intake form may include questions covering the following topics:
Current symptoms and measures of severity
Family history and relationship status
History of medical conditions and procedures
Substance use history and frequency
Background information including living situation, social supports, and sexual history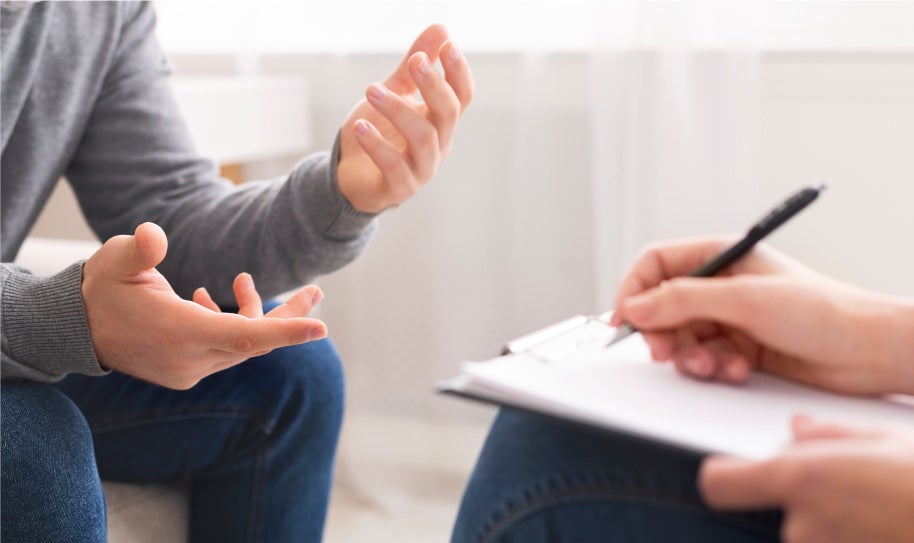 Diagnosis and Treatment
Mental health counselors use follow-up appointments to synthesize information and diagnose patients. Information is gathered through one-on-one conversations, group work, written tests, and creative follow-up work.
The best counselors work with their patients to develop plans and evaluate changes in health conditions based on treatment. This cycle is repeated for all patients seen by a counselor, requiring exceptional documentation and knowledge with treatment options.
The daily work of a mental health counselor only partially deals with patient treatment. Counselors need to fill out the paperwork required by healthcare systems and insurance plans.
In a clinical environment, a counselor might need to consult with their colleagues to incorporate patient data into large-scale studies. Daily schedules might also include calls from fellow counselors, review of new treatment options, and departmental or divisional meetings.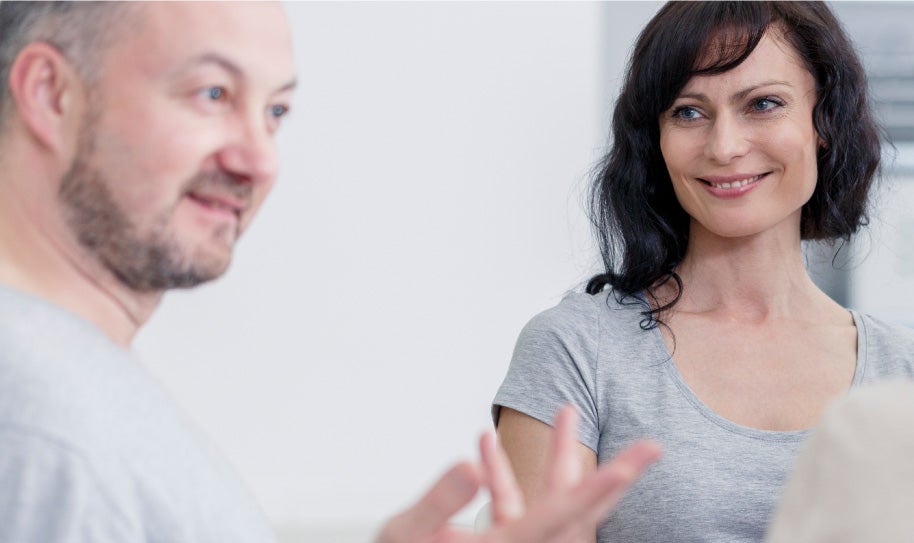 What are the impacts of clinical mental health counseling?
U.S. News & World Report placed clinical mental health counseling No. 82 in 100 Best Jobs and No. 10 in Best Social Service Jobs for 2019 (source).
These rankings relied on a strong job market and potential career development for counselors. However, counselors often measure their satisfaction with jobs through positive patient outcomes and the advancement of mental health dialogues.
Clinics and medical centers tout multiple benefits for patients pursuing clinical mental health counseling. Practitioners aim to achieve at least some of these goals in their sessions.
The following list explains benefits of counseling to patients and motivations for counselors (source):
Improve family relationships and friendships
Build interpersonal skills to deal with stresses
Avoid relapses caused by substance abuse issues
Manage emotional triggers for personality disorders
Anticipate transitional moments in life
Adopt mental self-care practices to thrive
Resolve emotional issues caused by past abuse and trauma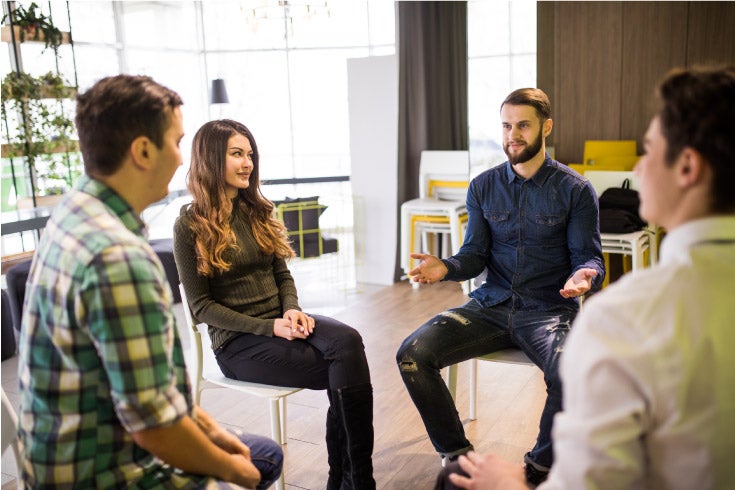 How do patients respond to clinical mental health counseling?
We can use surveys of patients who have used clinical mental health counseling to show the impacts of this career.
The District of Columbia's Department of Behavioral Health surveyed 390 adult patients who used public counseling services in 2016.
Respondents reported a 79% satisfaction rate with counselors and other staff members. The department's report also found an 82% positive response to questions about counseling quality and appropriateness.
Among 410 guardians with children in clinical mental health counseling services, 92% responded positively to the department's cultural sensitivity programs and 85% felt involved in treatment planning (source).
Pennsylvania-based mental health clinic Roxbury Hospital published Q1 findings for patients who used its services. The 432-respondent survey featured the following scores on a five-point scale (source):
Overall I was very satisfied with my treatment: 4.31
I was treated with dignity and respect: 4.31
I was encouraged to help myself and ask others to help me: 4.46
I feel better now than when I was admitted: 4.59
I understand the importance of following my discharge plan: 4.67
These patient satisfaction surveys show how clinical mental health counseling is critical to improving patients of all ages.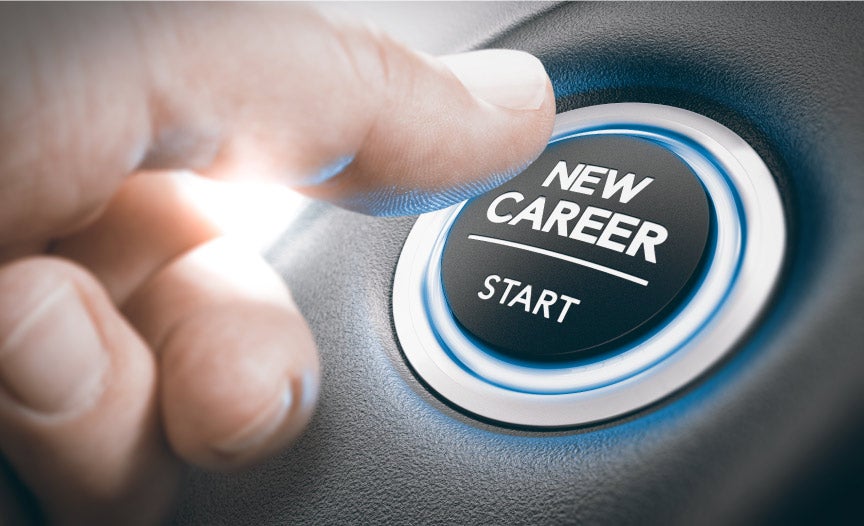 What are the prospects for this job?
Clinical mental health counseling jobs in the United States should be plentiful over the next decade.
The BLS projected a 23% growth in jobs for counselors from 2016 to 2026. The estimated growth rate for all jobs during this period is 7% (source).
A public dialogue about mental health issues in the United States will encourage more people to pursue help than in past generations.
The connection of mental health to all aspects of life will also see counseling positions opened in new places within private and public employers.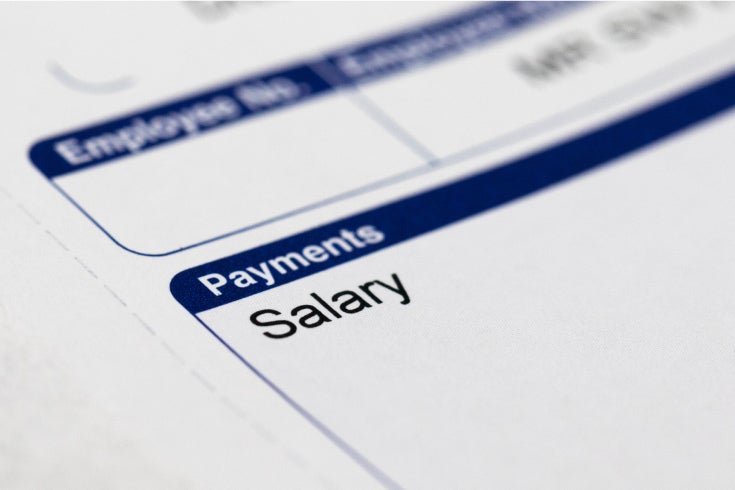 What can clinical mental health counseling experts earn?
Students interested in counseling careers might ask, "How much do clinical mental health counseling experts make?"
Long-term growth in clinical mental health counseling should also contribute to improved salaries for practitioners.
PayScale published an average salary of $40,997 for mental health counselors in 2019. Counselors at the high end of the average received salaries of $58,000.
The BLS found a median salary of $44,630 per year for counselors across the country in May 2018.
The ACA conducted a survey of 9,000 counselors to determine average salaries by location. Respondents in the clinical mental health counseling field averaged $40,422 but salaries varied significantly by region.
Counselors in Midwestern states like Illinois and Wisconsin most commonly earned in the $40,000-$45,000 range. New York, Massachusetts, and surrounding states in the Northeast featured a salary range of $55,001 to $60,000 for counselors.
The highest salaries in the survey came from Hawaii ($60,001 to $65,000) and California ($65,001 to $70,000) (source).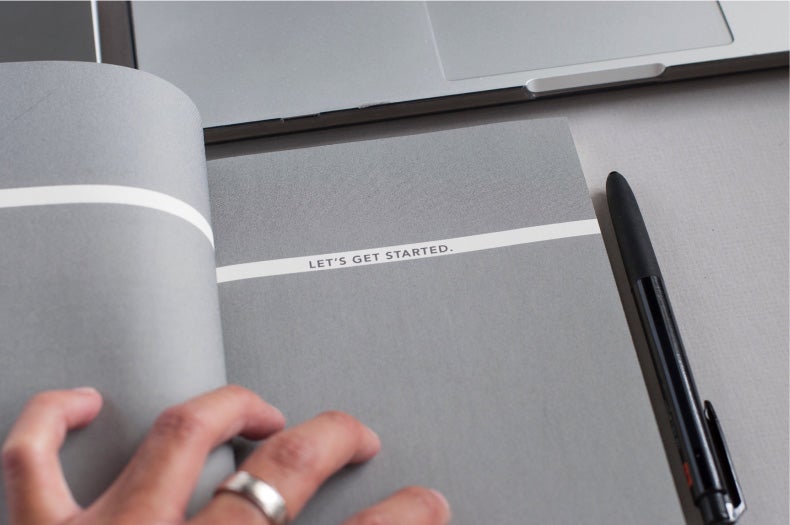 How can I get started in clinical mental health counseling?
You can expand their job options by securing licenses in multiple states. Mental health counselors should also review the job market on a regular basis for new challenges.
An important first step toward becoming a clinical mental health counseling professional is completing a master's program like the online M.S.Ed. from St. Bonaventure University.
The university has a long history of educating future leaders, first opening its doors in 1858. U.S. News & World Report highlighted the school's reputation with a No.19 rank in Regional Universities.
St. Bonaventure's counseling degrees are strengthened by recognition from the Council for Accreditation of Counseling and Related Educational Programs (CACREP).
If you are ready to build industry-leading counseling skills, start your partnership with St. Bonaventure by contacting an enrollment advisor today.
Learn about SBU's Online Master's in Mental Health Counseling