How Long Does It Take to Get an MBA Online?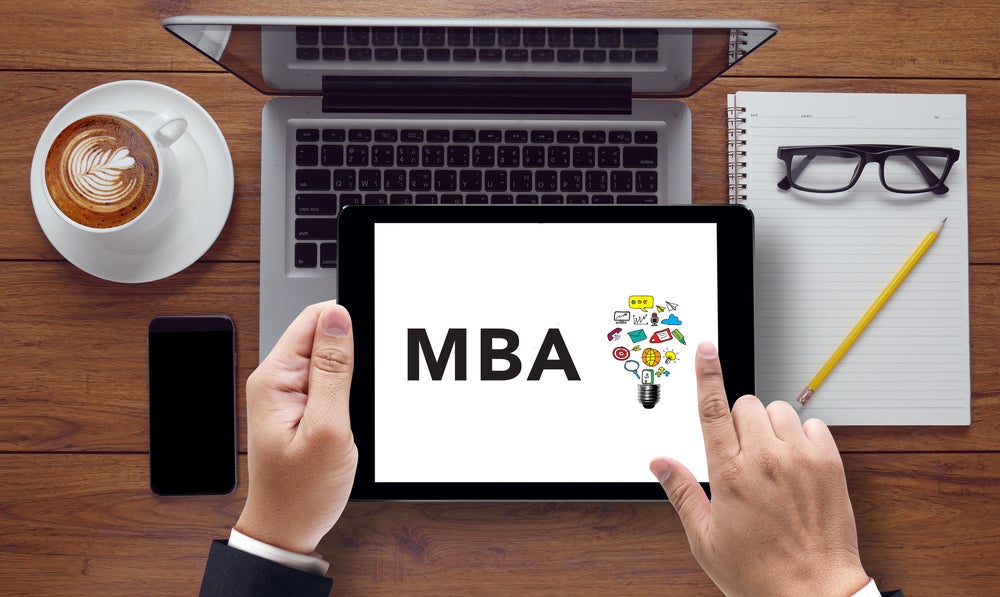 An online MBA program is an attractive option for any professional who wants to prepare for managerial positions in the future. When researching these programs, prospective students may ask, "How long does it take to get an MBA online?" Increased demand for business school graduates along with innovations in higher education make this answer more complicated than previous generations. 
Affordable online MBA programs offered by schools like St. Bonaventure University allow students to complete their degrees in less than two years. SBU students complete one course per seven-week term to focus on advanced topics without taking years of courses. As potential students consider these programs, it is a good idea to research the components that factor into an MBA program's length. 
Understanding variations in MBA programs
The question "How long does an MBA take?" yields a variety of answers depending on a student's long-term interests. The Princeton Review details myriad MBA program types offered in the United States. Current undergraduates can pursue a combined bachelor's degree and MBA programs that last five years. Recent graduates who can commit to full-time courses in traditional university settings opt for two-year MBA programs. For students with more limited schedules, there are part-time MBAs that last up to three years and online MBAs that last less than two years. 
BizEd Magazine interviewed admissions professionals to determine the ideal length for an MBA program. A representative from a one-year MBA program noted that the low tuition cost allows graduates to repay their loans less than three years after graduation. According to the article, two-year MBA programs provide time to consider advanced business concepts and develop connections with their colleagues. Programs like SBU combine specialized tracks, networking, and skill development into programs lasting between one and two years. 
MBA at different career stages
Graduate programs in disciplines ranging from history to chemical engineering appeal to recent graduates looking for advanced studies. In the world of business education, however, an undergraduate degree is not the only factor in admitting students. Applicants who have spent some time in the workplace bring real-world experience to their classes. These experiences allow MBA students to share differing viewpoints on business practices that lead to innovations in the classroom. 
U.S. News & World Report reported in 2018 that MBA programs look for applicants at different stages of their careers. The ideal professional experience for an MBA applicant was three to five years, according to the publication's interviews with admission professionals. Mid-career and late-career professionals are best served in executive MBA programs designed to challenge advanced students. Admissions officials also look for applicants with demonstrated interests in management, math skills, and military or public service experiences that translate well into leadership positions. 
The average age of participants in full-time MBA programs was 28 in a 2018 ranking of business schools published by The Financial Times. The magazine noted, however, that this average is likely higher for specific programs including online and accelerated MBAs. A globalized economy, along with higher life expectancies in developed countries, means opportunities to use MBAs to extend careers. With these factors in mind, it makes sense to look for affordable online MBA programs like SBU that are less expensive and more flexible than traditional university degrees. 
Balancing work, school, and life
Business professionals considering MBA degrees need game plans on how to mix classes into their daily lives. The most organized graduate students can still be stressed when bouncing from homework to work projects to spending time with family. The Forté Foundation offers tips for MBA aspirants who are concerned that time spent on their degrees will impact their personal and professional lives. 
The nonprofit organization recommends working with partners, family members, friends, and colleagues to manage competing demands. MBA students might need their personal networks to assist with childcare, project management, and other responsibilities. The Forté Foundation suggests reaching out to other MBA students and faculty members to find new methods for achieving the right balance. Students are also encouraged to shape their expectations based on their desired MBA concentration, GPA level, and desired post-graduate positions. By pursuing online MBA programs, students can place less strain on their networks and achieve professional goals in less time than traditional degrees. 
Keeping education costs in mind
One of the biggest concerns for potential MBA students is how they will pay for years of graduate school. Professionals are not asking "How long does an MBA take?" because they are solely concerned with their free time or schedule. Tuition, fees, and housing add up quickly on top of monthly personal expenses. Pursuing an accelerated or online MBA program can save a student from loan debt that can be damaging to future financial prospects. 
Poets & Quants published a report in 2018 that studied educational costs at America's top business schools. This report revealed the average total cost for an MBA at 23 highly rated schools was $196,067 in 2018. The website previously found an average cost of $185,747 in 2017 and $168,000 in 2015. Business students might receive some assistance from scholarships and grants but often seek loans to pay tuition. Bloomberg Businessweek's 2018 survey of MBA students from 126 business schools found that 35% of respondents borrowed more than $50,000 to complete their degrees. 
The MBA programs covered by Poets & Quants and Bloomberg Businessweek are typically two-year degrees. Online MBA programs, by contrast, offer expedited paths and lower overhead costs than their traditional counterparts. By spending less time on their degrees, MBA candidates can reduce their loan needs and leave school on sound financial footing. 
Salary boosts for MBA graduates
Professionals asking "How long does an MBA take?" are likely thinking about how long they can wait for salary increases. An MBA is a powerful part of a graduate's resume because it demonstrates advanced competency in skills needed for leadership positions. In a lengthy MBA program, however, students can accrue debt years before they will achieve improved salaries.
The good news is that MBA graduates across the United States find good salaries in their post-graduate positions. U.S. News & World Report found in 2019 that graduates of top-rated business schools had average salaries and bonuses of $161,566. This report also concluded that average salaries for recent MBA graduates could vary by industry from $81,000 in nonprofit organizations to $130,000 in consulting positions. By comparison, the typical graduate of a business management undergraduate program earned $61,000 in 2019. 
The returns on investment for affordable online MBA programs like SBU are high thanks to relatively low costs and strong salary outlooks. SBU's program allows students to become generalists or specialize in areas like business analytics and marketing. Busy professionals who enroll at SBU can balance their jobs, courses, and family life without sacrificing education quality. An online MBA degree is the right choice for professionals who don't want to spend valuable time and money on traditional business degrees.