How Much Can You Make In Cybersecurity?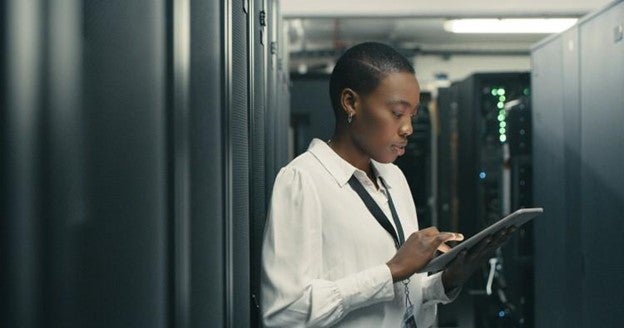 The digitization of the modern world has brought about incredible opportunities, including exciting new ways to buy and sell goods and services, communicate across geographic borders, and express ourselves creatively. 
With these opportunities, however, come a number of new and dangerous threats, particularly those posed by hackers and other online assailants. According to a Statista report, phishing was the most common attack, affecting over 300,000 individuals in 2022.
This suggests that a real opportunity is available for cybersecurity professionals. Those who seek advanced degrees in cybersecurity can make a significant difference by helping businesses, nonprofit organizations, government bodies, and private citizens safeguard their online activity from potential hackers. 
Understanding the potential career opportunities and salary for a master's in cybersecurity can prepare students to choose the right path for success.
What Is a Master's in Cybersecurity?
According to the Cybersecurity and Infrastructure Security Agency, cybersecurity is "the art of protecting networks, devices, and data from unauthorized access or criminal use and the practice of ensuring confidentiality, integrity, and availability of information."
A master's in cybersecurity helps provide computer science and information technology (IT) professionals with the skills required to analyze the security needs of a given network or IT infrastructure. Additionally, it can train cybersecurity professionals to assess networks for potential vulnerabilities, spot places where cybercriminals may enter, and recommend the necessary safeguards.
Program Length and Curriculum
The typical master's in cybersecurity program takes approximately two years to complete, although some programs can be completed in as little as 18 months. An undergraduate degree in computer science or a related field is usually a prerequisite for applying, although some programs will accept students with bachelor's in other fields upon completion of foundation courses. 
Master's-level cybersecurity programs cover subject matter that includes enterprise security, data mining, risk management, and machine learning. The goal of these programs is to prepare students not only to succeed in the workplace but also to become certified as ethical hackers, network defenders, or experts in a comparable role.
Master's in Cybersecurity Salary and Job Outlook
Cybersecurity is a growing field with the potential for impressive salary figures and industry growth.
According to ZipRecruiter, the average annual salary for a master's in cybersecurity was around $103,417. Many factors can affect an individual's salary, including their years of experience, geographic location, and job title.
As a reference point for the cybersecurity job market, the U.S. Bureau of Labor Statistics (BLS) reports that positions for information security analysts are expected to grow by 35% between 2021 and 2031.
Master's in Cybersecurity Jobs
There are many potential jobs for master's in cybersecurity graduates in the tech and security sectors, such as penetration tester, cybersecurity director, and IT security architect.
Penetration Tester
A penetration tester helps organizations identify vulnerabilities in their cybersecurity infrastructure before a hacker can do the same. Penetration testers often use ethical hacking principles to try to breach a network, all with the organization's permission.
According to ZipRecruiter, the average annual salary of penetration testers was around $118,287.
Cybersecurity Director
The cybersecurity director assumes a leadership position over an organization's IT security measures. This may involve managing a team of cybersecurity professionals and a portfolio of technologies. The cybersecurity director may be responsible for developing internet security protocols for the entire organization and for ensuring compliance with those protocols.
The average annual salary of cybersecurity directors is $140,526 according to ZipRecruiter.
IT Security Architect
IT security architects help set a vision for the organization's cybersecurity efforts. IT security architects research potential threats and assess the risks they pose to the organization, and then draft policies to try to contain those risks. Responsibilities associated with this role include building and maintaining IT security systems, preparing the cybersecurity budget, and conducting breach-of-security drills.
IT security architects had an annual average salary of approximately $145,171 according to ZipRecruiter.
Discover the Benefits of a Master's in Cybersecurity
The work of cybersecurity professionals is increasingly critical to the safety and security of every business, organization, and private citizen. Advanced cybersecurity training can open up incredible career possibilities that offer the opportunity to make a real difference in the world.
The Online Master of Science in Cybersecurity program at St. Bonaventure University offers a curriculum that focuses on practical IT security skills, including classes such as Cloud Security, Enterprise Security, and Data Mining for Cybersecurity. Our program can provide you with the invaluable tools you need to qualify for cutting-edge jobs and earn a competitive master's in cybersecurity salary. Let SBU help you embark on a rewarding career in cybersecurity.
---
Recommended Readings