How to Get into Journalism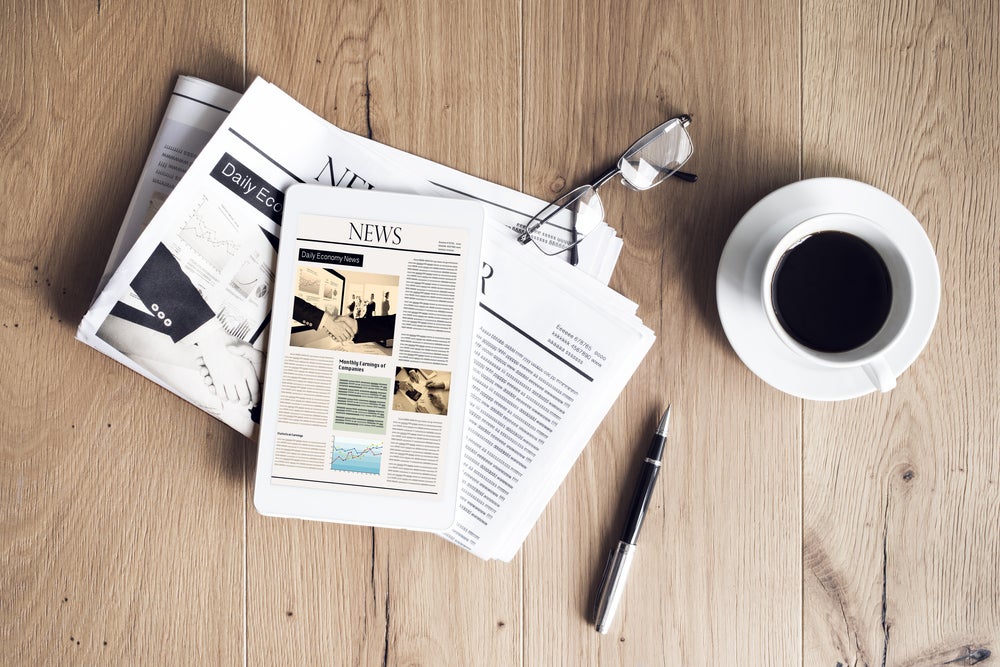 The journalism profession offers many opportunities for innovation in its rapidly changing landscape. Long gone are the days of captive audiences receiving all of their news from network television and local newspapers. News consumers have flocked to social media, cable news channels, podcasts, and digital publications to learn about the world.
Aspiring journalists may wonder how they can get into journalism and achieve success in the current media landscape. Reporters, hosts and media personalities build audiences with compelling content and high regard for journalistic integrity. The following steps are essential for anyone who is interested in how to become a journalist.
Developing a Diverse Portfolio
A portfolio of professional work is an important starting point. Media companies review portfolios to determine how well applicants can serve their target audiences. Freelance work and self-made projects are great starting points for those who want to know how to become a journalist.
Pitching to Publications
Journalists pitch stories and projects to publications as they start their careers. The pitching process can be daunting for newcomers because it relies on finding the right contact with a timely story at the right time. New York Times Smart Living editor Tim Herrera offered the following tips for a successful pitch:
Be concise yet informative
Explain why anyone should care
Show that you can pull it off
Long-form reporting, front-page pieces and profiles of notable people are good additions to any portfolio. Journalists should also consider pitching to niche magazines and online outlets based on their areas of interest. Well-rounded portfolios demonstrate the versatility of journalists to editors and publishers.
Creating Self-Made Content
Journalists who want to show their journalistic skills can pursue their own projects while pitching to outlets. Nate Silver began FiveThirtyEight - a political analysis blog - in 2008 as he worked for Baseball Prospectus. A small but devoted audience interested in his projections for that year's presidential election brought national recognition to the site.
A self-made venture may not garner nearly as much attention but can show a journalist's passion for good reporting. Podcasts, news reports on YouTube and newsletters demonstrate journalists' voices as well as their skills. These projects also build audiences that may be attractive to potential employers.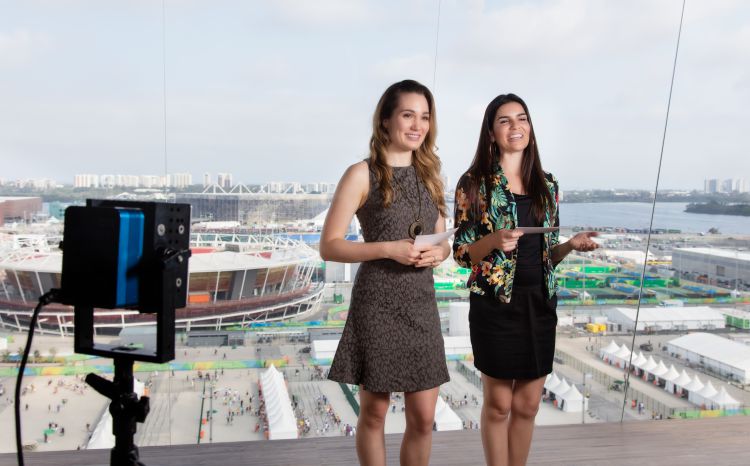 Building Relationships with Journalists
Professional success in journalism relies as much on good relationships as breaking news. Newcomers to the field should be proactive in collaborating with experienced colleagues. These relationships need not be considered formal mentorships; in fact, Emma Carew Grovum of Kimbap Media says:
"Thinking about mentorship as a board of directors can be really helpful…Know each relationship and know who to call when so you're not just screaming, 'Help, help, help!'"
Writers and editors may already have connections who can act as informal mentors. Professors, fellow writers at their college newspapers and even non-journalists familiar with particular subjects can shape a journalist's career. Carew Grovum suggests new journalists "should go into the relationship with a goal they're trying to achieve, like growing their network…or building their multimedia skills."
Twitter can be a relationship-building tool for those learning how to be a journalist. Muck Rack found that 76% of journalists consider Twitter their most valuable social network for research and connections. Tweeting journalists about their work and starting conversations about the profession can lead to long-term relationships.
Anticipating Industry Changes with Digital Skills
Journalists are tasked with researching and reporting the Five Ws - who, what, when, where, and why - of their story subjects. The methods for achieving this goal have significantly changed thanks to the internet. Prospective reporters curious about how to be a journalist in the 21st century should build foundational digital skills through education and experience.
An International Center for Journalists (ICJF) survey of American newsroom employees emphasized the importance of digital skills for journalists. The most commonly used digital skills listed by respondents include:
Producing digital news in audio, visual, and text formats (65.9%)
Updating social media (60.1%)
Distributing news through various digital outlets (52.9%)
Verifying information with digital resources (52.2%)
Modern journalists need to be comfortable engaging with audiences using multiple platforms. We've already discussed the value of Twitter and other social media outlets for building professional connections. ICJF identified the following major challenges to newsrooms, which represent opportunities for those who master multi-platform journalism:
Attracting loyal audiences
Engaging diverse audiences
Responding to revenue stream shifts
Attracting advertisers
Interpersonal skills are also essential for journalists no matter their work environment. ICJF found a majority of employees in traditional, hybrid and digital newsrooms spend more of their time on collaborations than independent work. Clear communication, organization and empathy are essential talents for today's journalists.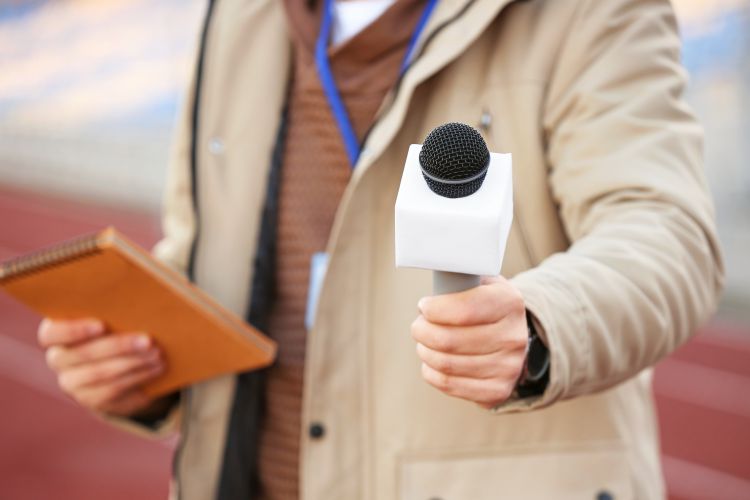 Kicking Off Your Journalism Career with St. Bonaventure University
St. Bonaventure University (SBU) offers an online Master of Arts in Digital Journalism and online Master of Arts in Sports Journalism that touches on all of these steps. In as little as 18 months, journalism students can learn the advanced skills necessary to succeed in this rewarding profession. Sports journalist Anthony Sherrod Blakely is one of many MA in Digital Journalism students who is boosting his career with this innovative program.
SBU as a Building Block for Career Success
Anthony entered SBU with a resume that included The Post-Standard, NBC Sports Boston and EBONY. He chose the online Master of Arts in Digital Journalism because of its flexibility and the university's history of producing successful journalists. He believes that the program can be "another building block towards my increased understanding of how journalism functions in this ever-increasing digital landscape."
The Master's in Digital Journalism curriculum allows students like Anthony to balance their careers with valuable skill-building. His experience at SBU has been beneficial because the "digital journalism program is very straightforward with its modules that allow me to take classes at a fairly consistent rate." MA in Journalism graduates leave SBU with skills that prospective employers require including:
Coding & Interactive Storytelling
Digital Reporting
Social Media Storytelling
The Sports Journalism graduate program teaches students to delve deeper than box scores. This innovative degree emphasizes culturally competent reporting and storytelling in new media environments. Current and future sports journalists build these skills in courses on:
Art of the Sports Interview
Business of Sports Media
Sports Journalism Today
Read more about Anthony's experiences at SBU.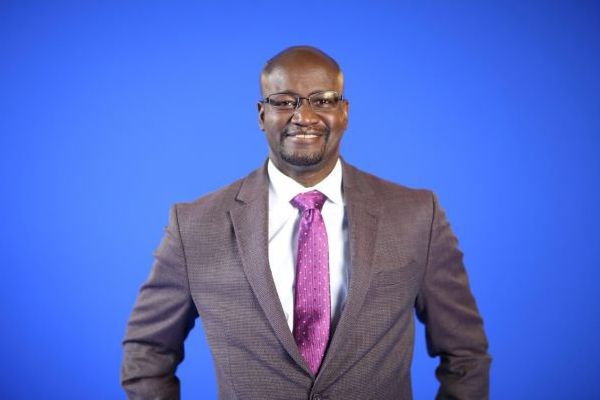 ---
Tell us a little about your background in sports journalism.
I have been engaged in some form of sports journalism since I was 17 years old, beginning my career as an agate clerk in Syracuse, New York. That led to a series of opportunities at the Post-Standard, followed by reporting positions at the Raleigh (N.C.) News & Observer, Mlive.com, NBC Sports Boston and currently, Bleacher Report and Ebony.com
What do you hope to accomplish by earning a Master's degree in Digital Journalism?
One of the main reasons I have been blessed to have a long career in journalism is my desire to learn about the industry and its non-stop evolution. The Master's in Digital Journalism degree is just another building block towards my increased understanding of how journalism functions in this ever-increasing digital landscape. 
Who in your family had the most influence over your decision to become a Bonnie?
Well, my son, wife and father-in-law are all Bonnies so that certainly was a factor. But there really wasn't any one specific person whose influence was a game-changer when it came to selecting St. Bonaventure University.
Was there anything in particular that stood out to you when comparing St. Bonaventure with other universities? 
The biggest advantage was the flexibility that attending SBU provided. One of the main reasons I have been reluctant in the past to enroll in a graduate program is the amount of time that would be required to complete a degree. But SBU's digital journalism program is very straightforward with its modules that allow me to take classes at a fairly consistent rate.
What is it like being an online student? What advice would you give to others who are nervous about studying online? 
For me, being an online student has been great. I have several jobs in the world of academia and journalism, so taking classes online aligns well with my busy schedule. And while you won't connect in nearly the same fashion online as you would taking classes in person, doing so virtually provides you an opportunity to add another tool to your tool belt of talents. Because having spent so much time learning in a virtual format due to the global pandemic, there's a significantly greater comfort level for students to learn remotely than there has been in past years.
What is the biggest highlight of your experience with the Master of Arts in Digital Journalism program so far? 
I would say the Masterclass that included a quartet of SBU alumni which included Adrian Wojnarowski of ESPN. They provided the kind of insight most young journalists don't have access to. 
Do you have any tips for prospective students on how to get into journalism?
Don't allow where you are right now career-wise, determine where you'll go. 
Always prepare to pivot, when necessary because you never know when opportunities will present themselves.
Find mentors sooner rather than later.
Embrace the power of networking.
Practice doesn't make you perfect. It makes you better. 
---
Digital and sports journalism graduates at SBU benefit from the school's strong reputation. U.S. News & World Report ranked SBU as a Top 5 Best Value School and Top 20 Regional University in the North. College Factual listed SBU as the No. 3 journalism school in New York based on post-graduate employment and salary. 
An SBU digital or sports journalism degree also provides access to a global alumni network. Graduates have used their SBU network to land jobs at ESPN, The New York Post, and other media companies.

Prepare yourself for the modern news landscape with an online Masters of Arts in Digital Journalism or online Master of Arts in Sports Journalism from St. Bonaventure University.