Is a Cybersecurity a Good Career?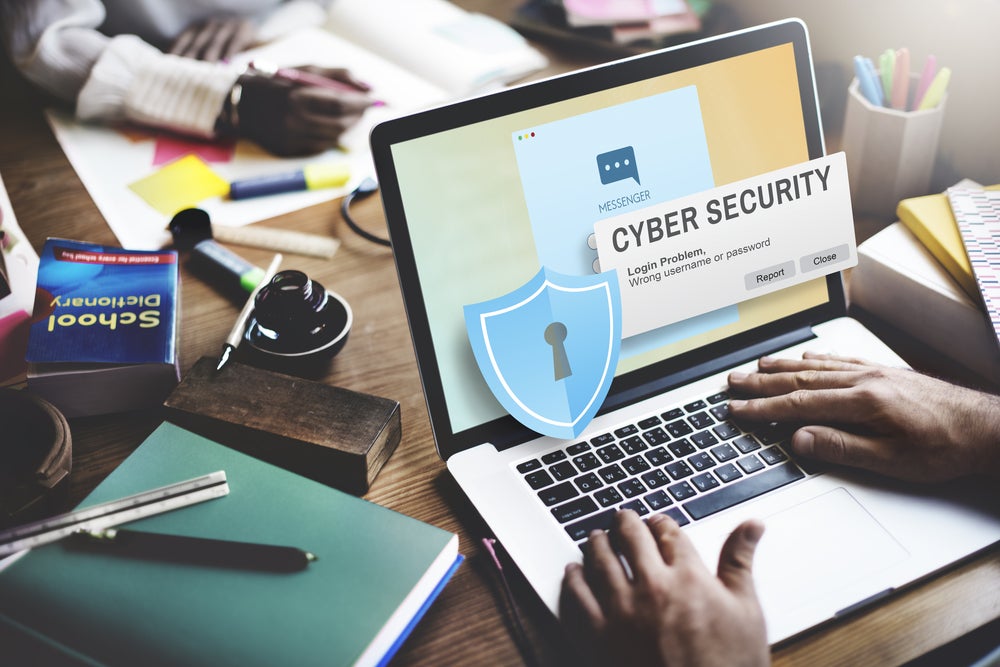 Do you find yourself asking the question "is cybersecurity a good career?" Perhaps you are interested in a cybersecurity career because you have always loved the excitement of working with rapidly evolving technology. Maybe you want to leverage technology to make the world a better place by protecting information and resources from threats. 
No matter the reason for your interest in a cybersecurity career, learning about the latest skills, tools, and trends in the field is an important next step. Cybersecurity professionals have to be forward-thinking in order to anticipate and respond to security threats. Learning how to spot vulnerabilities, mitigate risks, and address attacks compose the foundation of a successful career in cybersecurity.
From mobile phones to computer networks, the technological world cannot be kept safe without experts. Today's cybersecurity threats range from a hacker breaking into an individual's bank account to one government attacking another government's information systems.
The Allianz Risk Barometer ranked "cyber incidents" as the number one most important business risk in 2022 — topping other serious issues like supply chain disruption, pandemic outbreak, and natural catastrophes — for only the second time in the report's history. The current presidential administration has named cybersecurity a top priority for all levels of government, and only 20% of nonprofit organizations have a cyberattack policy in place.
Each of these statistics points to the tremendous need for qualified cybersecurity professionals who can implement protections, educate others about how to stay safe online, and combat attacks.  
St. Bonaventure University's online Master of Science in Cybersecurity provides graduates with the technical and soft skills needed to counteract these growing threats. Before pursuing a master's in cybersecurity, consider the answer to the question: is cybersecurity a good career?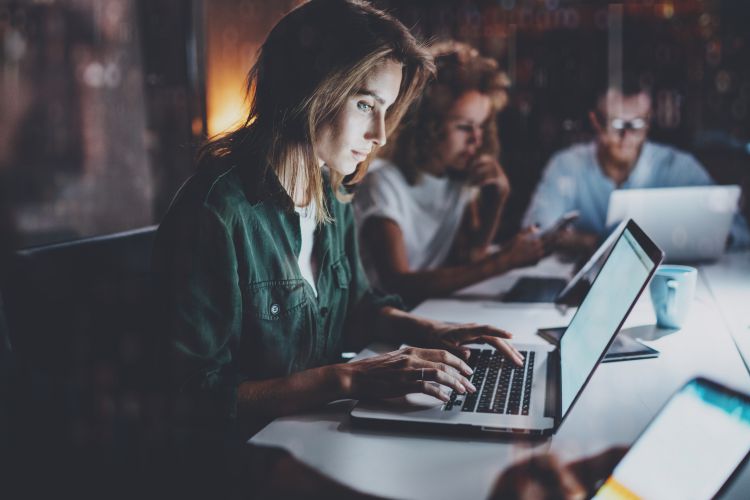 Is Cybersecurity in Demand?
Developments such as the healthcare industry relying more on electronic medical records, banking taking place largely online, and the increased use of cloud computing means that jobs for cybersecurity professionals are in high demand. In fact, the need is so high that there were 3.5 million unfilled positions in 2021, and the same number of openings is projected for 2025. 
The U.S. Bureau of Labor Statistics (BLS) projects that careers in information technology (IT) fields will grow by 13 percent from 2020 to 2030, which is faster than the average rate of 8 percent projected for all occupations. The outlook for information security analyst jobs is even better: the BLS predicts a 33 percent growth rate for these roles and has ranked it as the Best Job of 2022. 
Information security analysts earned an average of $103,590 in 2020, according to the BLS. These positions come with the immense responsibility of protecting the digital assets of government agencies, companies, and organizations. 
In the same vein are cybersecurity managers, who serve as experts in the protection of an organization's security systems. According to Focal Point, the average salary for a cybersecurity manager position is $102,000. The field of Cybersecurity Management is growing steadily, with almost 22,000 openings in 2021.
Cybersecurity professionals are needed across all sectors of industry, from healthcare to retail and banking to manufacturing. Beyond the private sector, nonprofit organizations and government agencies are also looking for cybersecurity professionals to help them keep information safe. 
Do Cybersecurity Jobs Pay Well?
The high demand for cybersecurity professionals means that most positions in the field pay a high median salary. Salaries and benefits will likely continue to rise as cyberattacks increase due to hacking tools becoming more easily available, and vital information like health reports and financial documents having an increased presence online. 
Consider just a few examples of cybersecurity roles and their corresponding average salaries.
Computer Forensics Analyst
Computer forensics analysts are largely responsible for conducting investigations and recovering data related to computer-based crimes. They examine records and analyze system security, website traffic information, and log files in order to determine how an intrusion occurred. Digital forensics analysts write reports that share their findings and make recommendations for security improvements.
ZipRecruiter lists an average salary of $100,063 for computer forensics analysts.
Ethical Hacker
Ethical hackers, also referred to as white hat hackers, penetrate technology systems to identify vulnerabilities before a malicious hacker does. Through authorized hacking attempts, these professionals break into computers and networks as though they were a cybercriminal. They are able to strengthen and improve the security measures in place in response to what they discover while ethical hacking.
The St. Bonaventure University online Master's in Cybersecurity prepares students for the Certified Ethical Hacker certification through coursework in penetration testing, assessment of software vulnerabilities, and more. 
ZipRecruiter lists an average salary of $119,289 for ethical hackers.
Chief Information Security Officer
Chief information security officers (CISO) are senior-level executives who lead and direct company or organization-wide cybersecurity efforts. They oversee categories such as security operations, fraud prevention, and security architecture. If a breach occurs, the CISO will be responsible for leading the response and taking steps to prevent such attacks in the future. 
ZipRecruiter lists an average salary of $159,877 for chief information security officers.
The St. Bonaventure University online Master's in Cybersecurity prepares students for multiple certifications, including the Certified Ethical Hacker certification through coursework in penetration testing, assessment of software vulnerabilities, and more. With an MS in Cybersecurity, you enhance your marketability for advanced cybersecurity roles and leadership positions from which you can keep people and information safe and influence new developments in the field.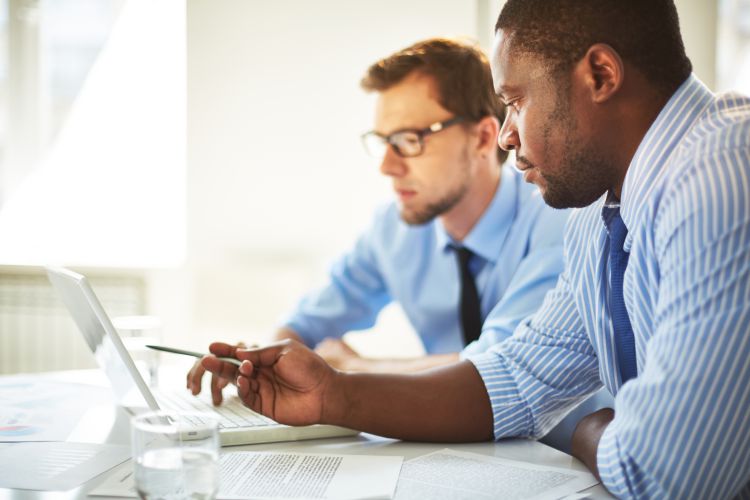 How Do Cybersecurity Professionals Make the World a Better Place?
From the corporate world to the nonprofit sector and local government to national agencies, cybersecurity professionals work to serve the people by protecting them and their information from cyber attacks. 
Here are some of the ways that cybersecurity professionals serve others in the public, private, and nonprofit sectors. 
Government departments and agencies including The U.S. Department of Homeland Security, The United Nations, and state commissions regularly hire professionals like systems analysts and cybersecurity officers to prevent and respond to attacks against governments.
Cybersecurity professionals in the private sector serve in many ways, including protecting financial information by implementing safety measures within banks and keeping medical records safe in healthcare systems.
Nonprofit cybersecurity professionals may be responsible for building and implementing systems that protect donor information and maintain client confidentiality.
How Does Working in Cybersecurity Challenge You?
News stories frequently point out the complexity of the modern world. A global thought leader in cybersecurity and emergent tech Chuck Brooks published an article in Forbes in 2022 that detailed the layered difficulties for todays' cybersecurity experts. Brooks noted a few specific and timely challenges, including:
Growing threats to the Internet of Things
The increase in ransomware, which cost the world $20 billion in 2021 and is expected to cost $265 billion by 2031
The United States is the most highly targeted country for cyberattacks as the target of 46% of global attacks 
U.S. News & World Report's coverage of cybersecurity issues conveys the growing complexity in this field. Government agencies like the CIA and FBI have worked with private-sector partners to develop cybersecurity protections against hacks through social media platforms. Frequent coverage of ransomware attacks reveals the urgent need for creative minds to prevent hackers from hijacking computer systems. And current events, such as those involving Russia, Ukraine, and China, increasingly involve a cybersecurity component. 
As a cybersecurity expert, you would be at the forefront of addressing concerns raised by Brooks and U.S. News & World Report. Successful professionals in the field are invigorated by the prospect of combating threats and pursuing innovations. As a rapidly growing field, emerging professionals have the opportunity to contribute ideas to a developing sector. 
Today's cybersecurity professionals must be lifelong learners and effective problem solvers to keep up with rapid innovation. But hard knowledge and technical skills are not the only elements that matter. Cybersecurity professionals must also know how to communicate their discoveries and innovations in order to flourish in the field. 
"Technology is always changing," explains Pouya Ghotbi, SBU's Associate Director of the MS in Cybersecurity Program. "It's changing so fast that when we develop courses, we make sure we go back and refresh the content every single semester. Soft skills are very important too. I, myself, had to learn this. Early on in my career, I had technical blinders on. SBU places emphasis on your softer skills giving you the confidence to present your findings."
How Can I Become a Cybersecurity Professional?
This blog post has shared just a few of the reasons why the answer to the question "is cybersecurity a good career choice?" is a resounding "yes!" 
If you're ready to take the next step toward an exciting, meaningful career, consider the St. Bonaventure University online Master of Science in Cybersecurity. Our program will prepare you for the industry through courses that cover topics such as cloud security, machine learning & AI, and data mining. You will learn how to approach security, risk, and compliance components, as well as how to prevent, respond to, and present findings related to cyberattacks. 
Build global cybersecurity skills through key partnerships with Amazon Web Services Academy, Cisco Academy, and EC Council, and prepare to move into managerial and senior leadership roles with our highly accredited MS in Cybersecurity. The program takes place 100% online, does not require a GRE or GMAT, and can be completed in as few as 18 months. 
Make a difference in the growing field of cybersecurity with SBU's online Master of Science in Cybersecurity.