Is a Cybersecurity a Good Career?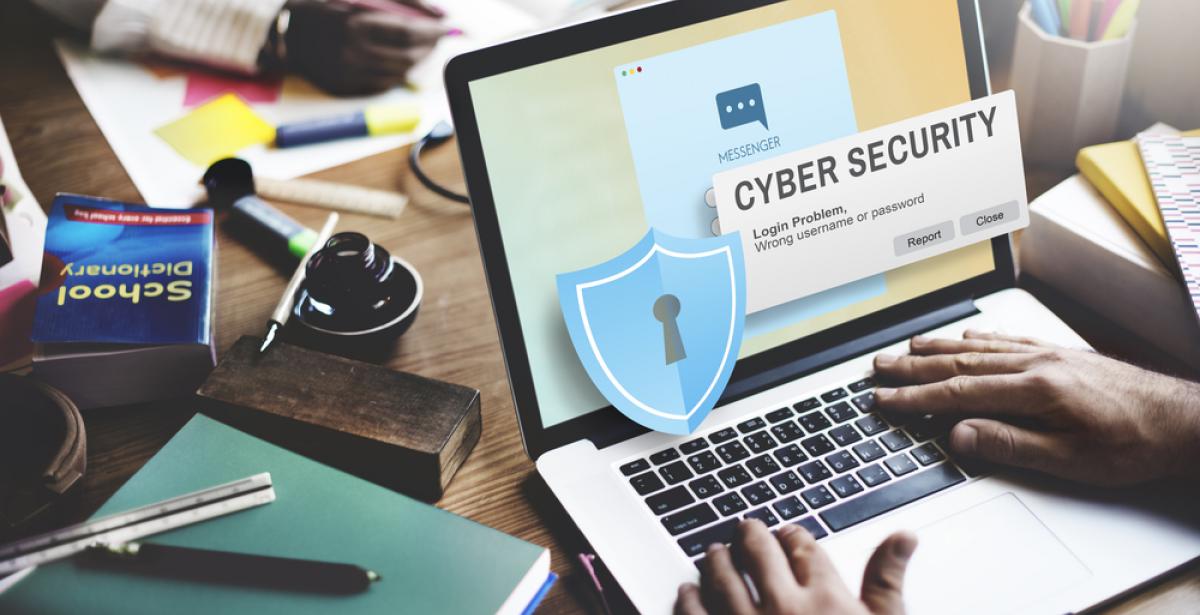 Is cybersecurity a good career?
If you're asking this question, you are likely considering entering this growing field. You might be interested in a cybersecurity career because of your love of computers or a desire to improve the world. No matter the reason, it is important to acquire the latest skills and tools to anticipate future cybersecurity threats. A cybersecurity expert needs to go beyond operating systems and security software to understand the minds of hackers.
The interconnected world accelerates economic growth, education, and business development by reducing barriers to communication. Mobile phones and computer networks are not 100% safe without expert help. Cybersecurity threats range from a hacker breaking into your bank account to one government attacking another government's information systems. The National Security Administration's data center in Utah alone experiences 300 million hacking attempts each day. Cisco lists common types of security threats ranging from malware to SQL injections that require dynamic solutions. Governments, businesses, and consumers need cybersecurity experts to battle these attacks.
St. Bonaventure University's online MS in cybersecurity leaves graduates with demonstrable skills that are needed to counteract these growing threats. Before pursuing a master's in cybersecurity, consider these reasons why cybersecurity is a good career for you.
Demand for Cybersecurity Talent is on the Rise
The U.S. Bureau of Labor Statistics (BLS) provides a very rosy outlook on careers in information technology (IT) fields. BLS estimates a 13 percent growth across all computer and IT fields from 2016 to 2026, and a 28 percent growth for information security analyst jobs projected over the same period. Global movement toward cloud computing and more complicated IT structures means that companies are looking for professionals who are deeply familiar with cybersecurity issues.
An information security analyst earned an average of $98,350 in 2018, according to the BLS. This salary comes with the immense responsibility of protecting the digital assets of a government agency or company. Salaries and benefits will likely continue to rise as hacking tools become less expensive and vital information such as healthcare records is made available online. With an MS in cybersecurity, you strengthen your chances of finding a job where you can earn a good living and influence new developments in the field.
Cybersecurity Lets You Focus Your IT skills
Cybersecurity consultant Candy Alexander was interviewed by the BLS in 2018 about the nature of her work. She explained that her work with corporate clients involves mentoring IT professionals and ensuring compliance with internal policies and regulations. Alexander said that her work typically involves the development of cybersecurity strategies that recognize budgetary constraints along with global realities. She also highlighted the importance of real-world experience with cybersecurity work in working your way up the career ladder.
An interesting component of this interview was Alexander's explanation of career concentrations. She noted that the areas of greatest demand in the field are computer forensics and governance. Computer forensics experts act as investigators to determine the sources and tools used in online attacks. If you become a forensics expert, you can put your skills to the test and develop new processes for preventing future attacks. Governance experts help public and private partners develop policies, test tools, and evaluate cybersecurity strategies. An experienced IT professional with an MS in cybersecurity can move quickly into governance roles with corporations.
Cybersecurity Professionals Serve the Public
You don't need to work in the corporate world to show off your cybersecurity skills. Local, state and national governments around the world need experts to protect vital data from prying hands. A cybersecurity job with a government agency allows you to help the public but have a say in how security policies are implemented. The National Conference of State Legislatures found that 28 states have reasonable security requirements for data, leaving 22 states without similar policies. You can imagine that similar regulatory gaps exist in local and state governments throughout the world.
A sampling of cybersecurity career options shows the high demand for civic-minded experts. The Texas Department of Information Resources searches for systems analysts, project managers, and security analysts to help the state protect its information systems. The U.S. Department of Homeland Security continually recruits entry-level and experienced cybersecurity experts to help the federal government respond to attacks at home and abroad. The United Nations has also recruited in the past for cybersecurity compliance officers to help nations comply with best practices in information security. You can make the world a safer place and forge an enduring career by pursuing cybersecurity jobs with government agencies.
Cybersecurity Challenges Your Mind
News stories frequently point out the complexity of the modern world especially in regards to IT trends. Quora co-founder Alex Rebert published an article in Forbes in 2019 that detailed the layered difficulties for cybersecurity experts. Rebert noted that everyone involved in releasing IT assets asks themselves how they can anticipate threats before releases and how they can patch holes in their designs after releases. He says that complex networks often need to be updated one component at a time due to limitations on remote upgrades, creating major security vulnerabilities. Rebert also says that hardware and software designers stop creating updates after newly released products, placing a premium on expensive updates.
U.S. News & World Report's coverage of cybersecurity issues shows the intriguing areas of growth in this field. Government agencies like the CIA and FBI have worked with private-sector partners to develop cybersecurity products against hacks through social media platforms. Frequent coverage of ransomware attacks reveals the need for creative minds to stop hackers from hijacking computer systems. The international nature of cybersecurity threats in places like Germany and the Gaza Strip means that an expert can work with diverse clients.
As a cybersecurity expert, you would be on the frontlines of addressing concerns raised by Rebert and U.S. News & World Report. Successful professionals in the field are invigorated by the prospect of combatting hacks and pursuing innovations. The cybersecurity industry is in its early stages and enterprising professionals can turn new ideas into their own companies or products.
These are jsut a few of the reasons why cybersecurity is a good career choice. Interested in taking the next step? St. Bonaventure University features an online MS program with courses in forensics, machine learning, and risk management to prepare the next generation of leaders in the field.