Journalism in the Digital Age: What Is Digital Journalism?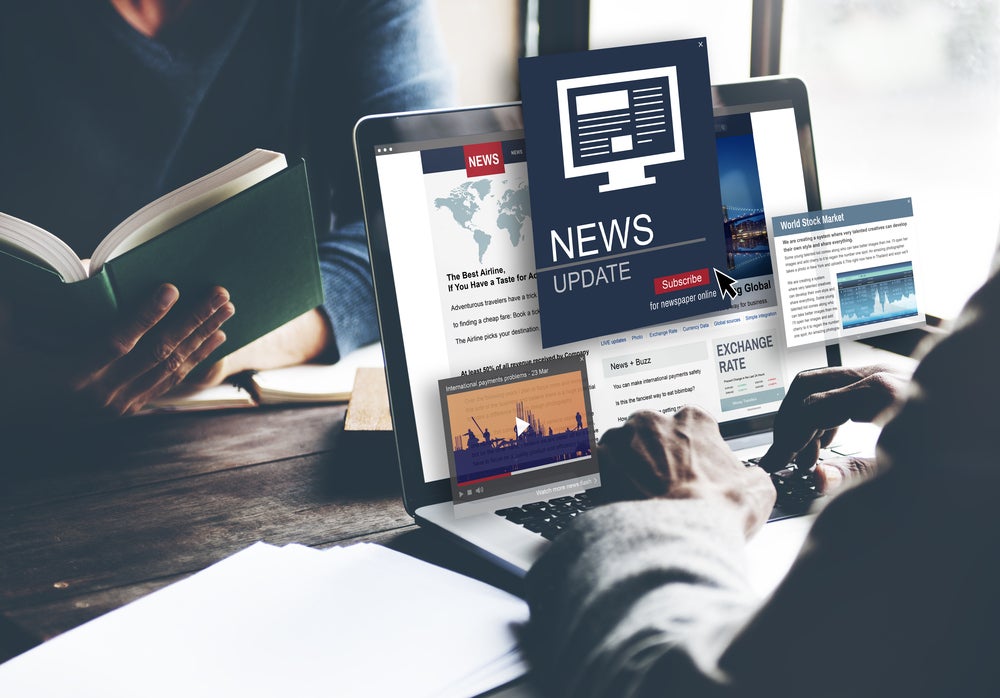 Journalism isn't dead. It's changing. 
The way society consumes news and content has changed dramatically in the last decade. Never in human history have we been more connected, a testament to the advantages of a new, exciting digital age. The Internet allows us to connect with anyone in the world in seconds; smartphones are supercomputers with high-definition video capabilities in our pockets. Journalists no longer need to wait until the papers print to get eyes on their reporting, instead utilizing the ability to instantly write, record and distribute.
But in the same breath, this ability can be a curse. Misinformation runs rampant, and truthful, unbiased journalism has never been more critical. The future of journalism in the digital age will require news outlets and journalists to adapt and completely change the status quo on how they report and distribute the news. 
What Is Digital Journalism?
To understand journalism in the digital age, we need to understand its origins and how it got to this point. 
Early newspapers, while fiercely partisan, helped establish important precedents journalism still follows today. Peter Zenger famously went on trial in 1735 for printing criticisms of the British government in his New York Weekly Journal. However, a court ruling found that printing negative statements couldn't be libelous if based in fact. It helped lead to a free press. 
Things changed much more dramatically in the early 20th century with the advent of radio — the medium changed, and so did the news. TV sets soon became commonplace in every American household, where titans like Walter Cronkite would become one of the most influential voices in how people got their news. 
But the biggest pivot came with the Internet. At that point, people could access thousands of videos, photos and stories from around the world. Traditional news outlets needed to quickly adapt or find themselves out of business. 
Digital journalism is exactly what it sounds like: editorial content consumed through a digital medium. At its core, it remains the same — reporting on the news and communicating it in a succinct way. Words are read on a screen instead of newspaper and audio is listened to from a podcast instead of a radio. Journalists adhere to the same code of unbiased reporting, strong writing/reporting and unwavering ethics, while also needing proficiency in multimedia, marketing savvy, and the ability to adapt to a constantly changing societal landscape.
Onset of Digital Journalism
In 1998, Newsweek reporter Michael Isikoff had been hot on the trail of a perjury case involving a low-level White House intern. When the story didn't run, Matt Drudge — of The Drudge Report, an independent website — published a story saying Newsweek was sitting on something big. That intern was Monica Lewinsky. 
A large, respected news outlet choosing not to run a scoop only to have it poached by a small, online-only news site heralds the first major example of digital journalism and how it would shake the landscape of news. 
State of Decline in Modern Journalism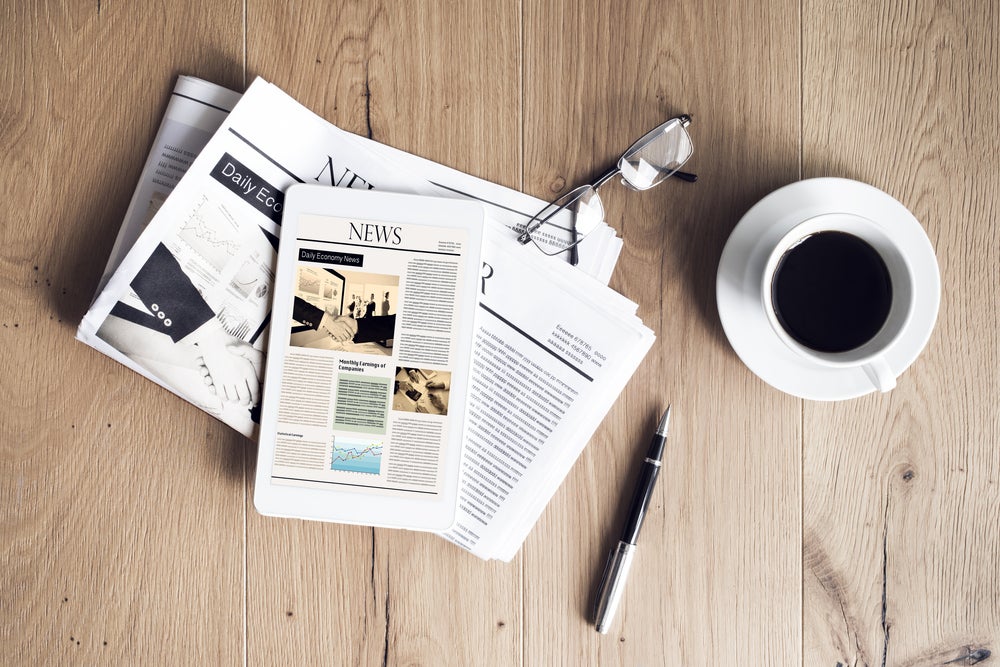 The steady decline of the newspaper industry has led many outlets to completely redefine how they report and distribute news. Between lagging ad revenue, free content elsewhere and media conglomerate consolidation, newsroom employment dropped 47% between 2008 and 2018, while ad revenue fell from $37.8 billion to $14.3 billion in that same time frame, according to Pew Research Group.
At its peak in 1984, news outlets in the United States distributed an estimated 63,340,000 newspapers, according to a study by the Pew. By 2020, that estimated number dropped to just under 25 million. While newspapers still play a prominent role in how society consumes news, it's apparent that consumers prefer the digital format. 
Another study by Pew found 34% of Americans prefer to get their news online (compared to 44% who prefer television), while nearly as many prefer to get their local news online (37%) as to television (41%). 
The news outlets that forecasted a change and adapted, like The Wall Street Journal and The New York Times, haven't been hit as hard financially as others. While still printing a newspaper in the traditional sense, they complement revenue with digital-only subscriptions that allow readers full access to everything in the paper, plus podcasts, videos and more. 
Journalism in the Digital Age: An Evolution
While still an uphill battle, news outlets that evolved to meet the needs of their consumers stand a fighting chance to continue providing quality journalism. For the most part, the way news is reported and consumed is similar to how it was done prior — the differences lie in the speed in which it happens, the competition journalists face and the different ways to get it in front of readers, watchers and listeners.
Print/Traditional
Print is the foundation of modern journalism, the oldest way we've reported and conveyed in-depth news. Printing and distributing newspapers, while a staple of older generations, has given way to news consumption in digital formats. Traditional journalism has changed profoundly with the onset of digital — newspapers and media outlets have had to completely revamp how they hire, market and communicate the news. 
How it's changed
In lieu of an actual newspaper in hand, consumers receive the same stories in an email to be read on a smartphone, tablet or computer. 
The ability for consumers to comment and discuss stories, offering further insight and debate with other people.
Pivoting to more multimedia-driven presentation, including video, photo and podcasts.
Radio/Broadcast
The second-oldest medium only to print, radio maintains its prominence as a major source of news. A Pew Research Poll found nearly 50% of Americans still receive news "often or sometimes," from terrestrial (AM/FM) radio, while Nielsen found news/talk as the most listened to radio format. Many radio stations have adapted by providing consumers with apps where they can stream, download and rewind live news broadcasts. 
Television news has seen drastic changes since the days of Walter Cronkite, where options were limited. Now, a seemingly endless list of 24-hour cable news stations dominate television sets. Networks have adapted by offering snippets of shows on websites or social platforms, highlighting important interviews or particularly feisty exchanges. 
How it's changed
Many radio stations have adapted by providing consumers with apps where they can stream, download and rewind live news broadcasts. 
Networks have adapted by offering snippets of shows on websites or social platforms, highlighting important interviews or particularly feisty exchanges. 
The emergence of podcasts, ranging from news to sports, allow reporters to go in-depth on the subject matter and prerecord.
Smartphones, social media and mobile apps eliminate the need for a traditional hard copy newspaper, radio or television set; consumers now can watch, listen and read from anywhere 
Investigative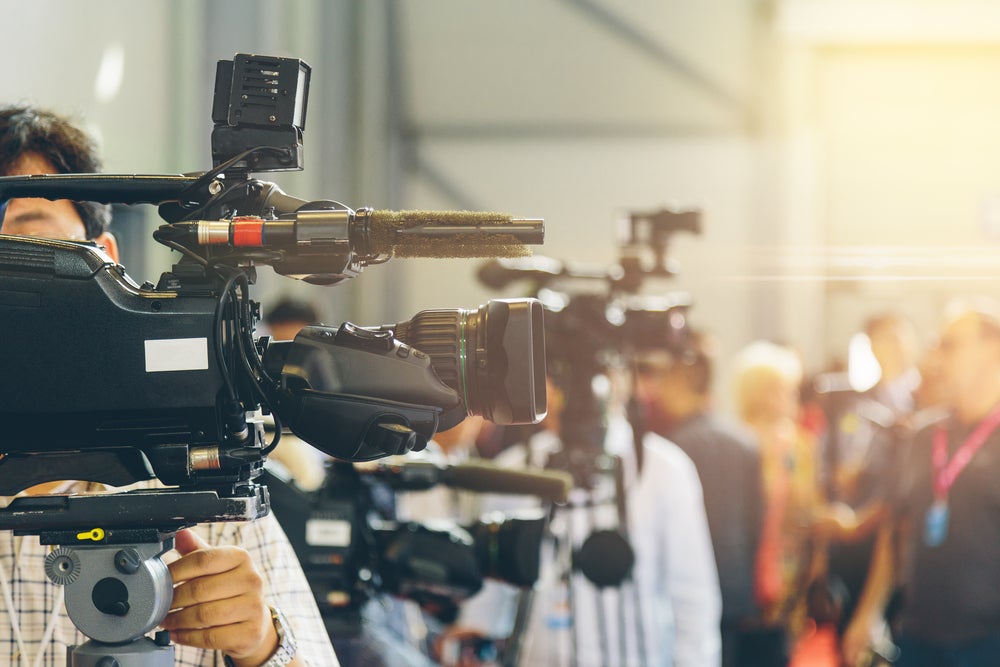 Investigative journalism remains one of the industry's most important disciplines. Exercising the right to free speech to hold those in power accountable is one of the pillars of democracy, a way for corruption to be uncovered and the public to be informed. Before the advent of the digital space, investigative journalists would work months reporting before the "big reveal" — think Watergate. While the foundation of investigative journalism hasn't changed, the way news is brought to light has. 
"It's about creating a story arc," said WKBW investigative reporter and St. Bonaventure University alumnus Charlie Specht. "If we have a big investigative story running on Monday, we'll already have the web story written on Friday which will be scheduled to publish Sunday night." 
The increased traffic news sites get on Sunday evenings — due to things like NFL football games — teases the story and gets a discussion going. On Monday morning, the station will run 2-3 minutes of a 5-minute story, putting the full story online and teasing it for the 6 o'clock news hour. Reporters will host a discussion on its Facebook page providing an in-depth look at the reporting around noon before the full story is run at the 6 o'clock hour. 
"The digital space has not only brought us different ways to tell the story, but completely changed the way we roll out a story. You can't assume people are sitting down with the newspaper after work or in the morning, or making television broadcasts appointment viewing. The strategy is to meet people where they are," Specht said.
Specht, Bona grad '10, said the reactions come far sooner than before due to the speed in which big stories are shared. 
"The 24-hour news cycle, social media has made it more than that, almost down to the minute," he said. "Our report on the Buffalo Diocese — the audio recordings of the Bishop covering allegations of abuse up — we had planned on doing the story arc where at 6 o'clock we dropped the big story. We published the online version around 6:00 a.m., and by 1:00 or 2:00 p.m. the Diocese called its own press conference to respond — not knowing we hadn't yet published the entire story. In year's past, that press conference may have been called not until the next morning."
Sports
Americans consume sports — and sports media — at an astounding rate. According to Nielsen, the National Football League averaged just over 15 million viewers for each regular season game. While this was a decline from previous years due to rescheduling conflicts caused by COVID-19, sports remains a powerful landscape in the age of digital journalism. 
No longer do we rely on waiting for the local or national paper to see box scores, statistics or opinion pieces — these things come swiftly with 24/7 sports networks, sports-driven apps and real time updates from reporters on social media. 
And no longer feeling emboldened to leagues or ownership, athletes have become prominent voices in championing social issues — most notably beginning with former San Francisco 49ers quarterback Colin Kaepernick kneeling for the national anthem.
How it's changed
Sports reporters must now branch out and cover social issues, as sports and its athletes champion different causes.
Adrian Wojnarowski, a crown jewel of St. Bonaventure University's journalism program and host of ESPN's Woj Pod, utilizes connections, relationships and prompt reporting to be the nation's most prominent NBA insider. 
Sports journalism is social media-driven. Highlights, in-game reporting and athletes creating their own brands allow for instant access. 
Websites like The Athletic rely on a subscription-based model, providing quality journalism with no advertisements. 
As traditional print magazines die out, independent storytellers like Tyler Dunne create in-depth, long-form pieces highlighting professional athletes beyond public perception. 
Social Media
The advent of social media has turned the traditional news cycle on its head. Reporters and news stations no longer need to wait for a broadcast or print edition to break news stories, instead of having the ability to deliver them in real-time. Of Americans aged 18-29, 42% use social media as their primary source of news, according to Pew. 
Social media also has its downfalls. 
"It can be dangerous in the sense that there are fewer layers between what's in your head and the publishing," Specht said. "With newspapers and the written word you have editors, with television you have producers who will pick apart things before they are put on air. With Twitter, you pull your phone and put things out there. The temptation is there to get out there and be first, but you want to be right, accurate and you have to apply the same journalistic standards to social as you would to [a] web story."
How it's changed:
Reporters interact with readers and listeners, often finding stories and getting tips directly from the communities they serve in real-time.
In lieu of writing a news story, reporters create a Twitter thread that encompasses all of the information in one, easy-to-read format.
Digital journalists take advantage of live streaming capabilities on social channels, eliminating the need for a professional camera or microphone — instead, reporting directly from the scene as it happens. 
Setbacks of Digital Journalism and How to Avoid Them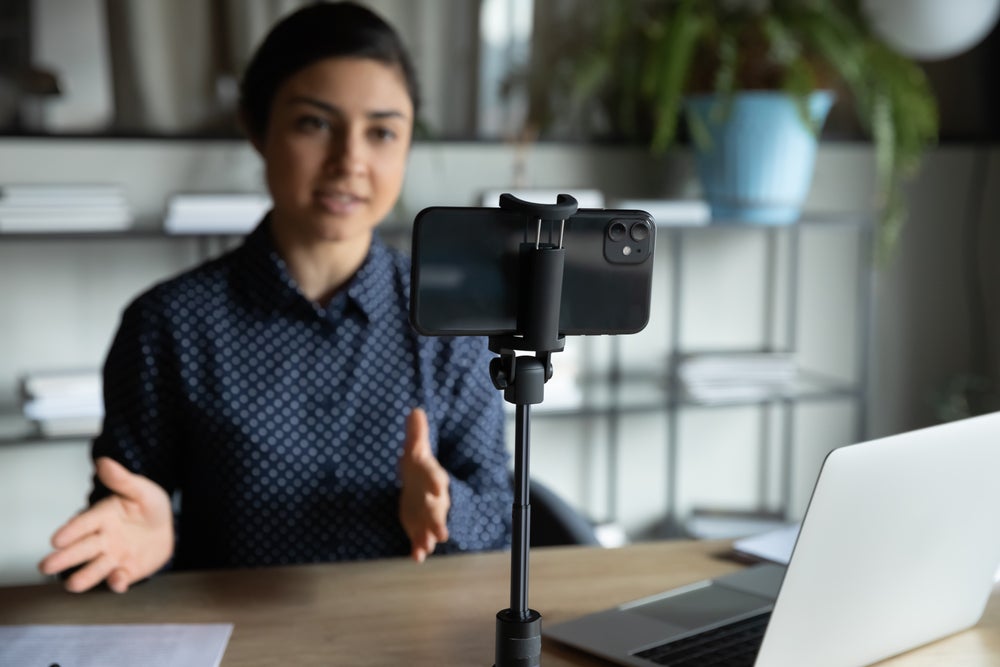 The ability for anyone with a smartphone to live stream an event or Tweet an opinion creates a major issue in regards to journalism in the digital age. Opinions taken as facts without any additional research or reporting lead to the spread of misinformation that oftentimes gets far more attention than the facts themselves. 
A major advantage of digital journalism is the speed at which it can be distributed. But it also creates more challenges, as the balance between getting the news out and ensuring the information is correct becomes more difficult. These things plague digital journalism, and here's how to counteract them: 
Misinformation
Journalists pride themselves on breaking stories. But career advancement requires professionalism across the full spectrum, and that includes fact-checking. Too often, news is sent out without a thorough examination of the facts, leading to the spread of misinformation. Journalists both future and current can avoid misinformation by adhering to the following principles: 
Ensure accuracy of sources: While anonymous tips and inside knowledge help in breaking stories, ensuring sources are accurate eliminates wrong information from getting out. Secondary sources help vet the original information.
Vet all data before publication: Statistics, revenue and other numerical data is critical in reporting, as it helps paint the overall picture. Public sources are easily accessible via the Internet and the Freedom of Information Act requires the government to allow public access to information. 
Remain committed to the truth: Ethics and a commitment to truthfulness are vital pieces of the code journalists adhere to. Publishing information that's incorrect or not contextualized properly damages a journalist's credibility. 
Bias
At its core, journalism relies on facts over bias. Unfortunately, in the politically charged climate we live in, the line between ratings and reporting becomes blurred. When a "hot take" opinion is written or a biased spin is put on a news story, it devolves into a screaming match. 
Presenting the facts without opinion: Unless a journalist is writing an opinion piece -- in which case, facts are even more important to back up said opinion -- reporting without bias lets the reader or listener decide for themselves. 
Maintaining integrity in reporting: Journalists rarely curry favor with professional athletes, politicians or others in power, instead of reporting on things the public needs to hear. Sticking to that morality and not being influenced allows for the honest facts to come out.
Future of Journalism in the Digital Age
The journalism industry doesn't look the way it did a decade ago. The United States Bureau of Labor Statistics estimates an 11% decrease in journalism jobs by 2029, adding to the industry's sharp decline. 
The only constant is change. Future reporters may see themselves becoming their own brand, self-financing blogs or websites through subscription-based models. And it doesn't change the fact that being proficient in multimedia, strong communication skills and morality in reporting continue to be the keys to success. 
Journalists in the digital age — much like those that preceded them — must continue to ask the tough questions, report with empathy and compassion and continue to shine a light on uncomfortable topics. 
"You really have to know and be savvy digitally now," Specht said. "When I first started maybe 10 years ago, we had digital people and reporters — helping each other but separate. Now, to be successful in the journalism field, you need to be a digital person to some extent."

Tell the stories that matter. Learn more about St. Bonaventure University's Online Master of Arts in Digital Journalism or Online Master of Arts in Sports Journalism!