Leadership During the COVID-19 Pandemic: 7 Communication Lessons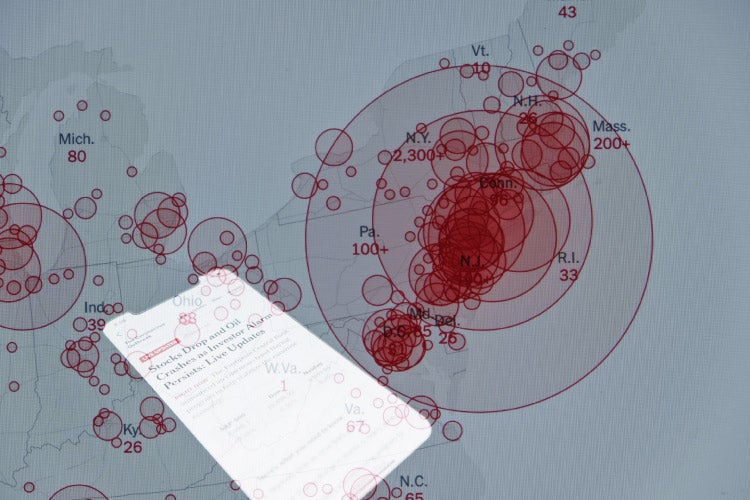 During times of crisis, of which COVID-19 is an excellent example, leaders discard trivial tasks and transition into crisis leadership mode.
Smart leaders are always important to any organization's success. But in times of crisis, effective leadership becomes even more essential in accomplishing key goals:
Reorganizing immediate management plans
Assuaging employee concerns
Building and implementing long-term solutions
This is why it is said that real leaders are not born — they are forged during challenging times.
Those who have trained in a leadership program acquire a basic tool box for providing leadership during times of crisis. However, this kind of crisis leadership is only really put to the test during the most challenging times.
On January 30, 2020, the World Health Organization declared a public health emergency of international concern. The COVID-19 pandemic has affected every country in the world and created a ripple effect impacting the global economy and everyone who depends upon it.
As a result, leaders across numerous industries have been forced to step up and demonstrate unwavering leadership, support their teams and companies and come up with real solutions.
Effective leadership requires more than just the smarts to understand a crisis. Leaders must embody authentic qualities like empathy, transparency and resilience to rise to the challenge presented by a crisis.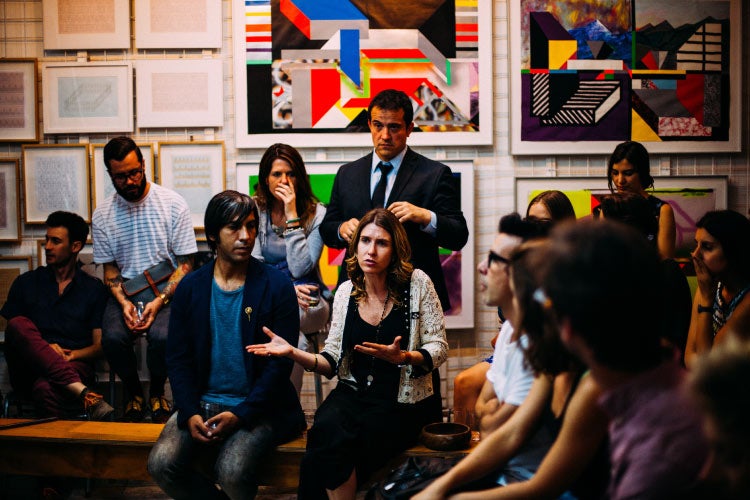 Crisis Leadership and the Importance of Communication
Communication is the most essential factor when relaying information to teams during situations like these. Crisis leadership is about remaining composed and transparent in an attempt to quell fears and promote clarity among staff.
The declaration of a global pandemic has created a lot of uncertainty around job security.
Crisis leadership skills can help leaders communicate with their teams and ease anxiety around the future. Here are seven lessons we've learned to help leaders better communicate during times of crisis and beyond.
Historical examples from iconic leaders have informed many of these tips.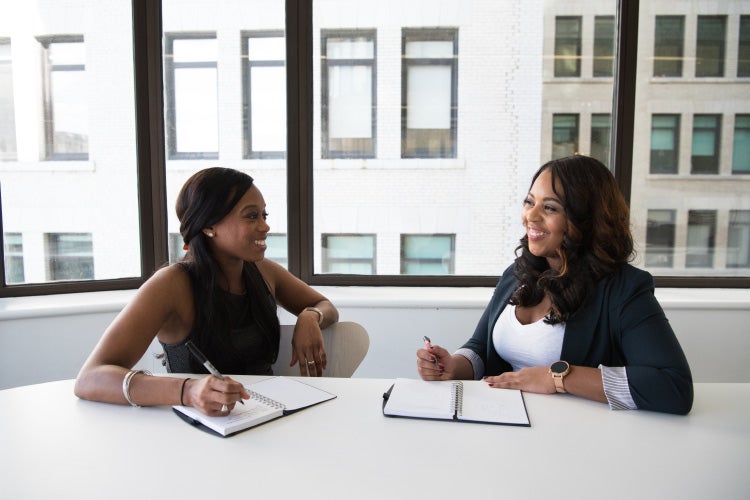 7 Ways to Communicate Better During Crisis Leadership
Nancy Koehn, a professor at Harvard Business School, posed an important question that we seek to answer:
"We — all of us — will be remembered for how we manage ourselves and others through this crisis. How will you, your team, your organization, our society connect, persevere and progress? How will we emerge from this experience collectively stronger?"
1. Remain Calm and Composed
Crisis leadership requires emotional regulation. Effective leaders must have emotional intelligence (EQ) — the ability to be aware of, regulate and express emotions and to understand, and respond skillfully, to the emotions of others. Emotional intelligence does not mean that one should repress their emotions, but rather express them in healthy ways.
Whether you're the manager of a small team or a high-ranking executive, it's crucial that you take care of yourself first. Responding to turbulence can lead to faster burnout, which is why maintaining basic self care is the first step to emotional regulation. It's important to sleep, eat
balanced meals, exercise and continue to connect with friends and family members virtually while in a crisis leadership position.
The body language and behavior a leader exhibits are vitally important when informing employees how to react.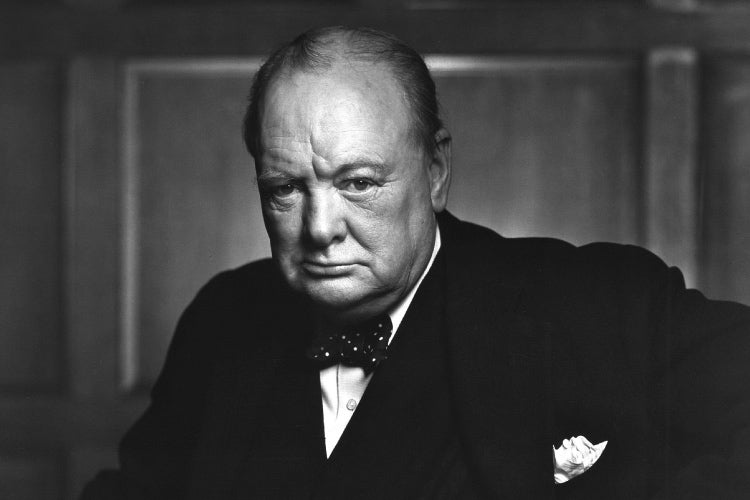 Learning From History
Crisis leadership requires intentional composure in both physical demeanor and verbal communication. A historical example of a leader who was able to remain composed and communicate with openness during times of upheaval is Winston Churchill.
Winston Churchill became prime minister during one of the most turbulent periods in recent history. It was May 1940, and Nazis were occupying countries and inching their way into France.
Churchill was responsible for collaborating on a plan and communicating to a country of people overcome with fear and uncertainty. Churchill did not recoil in times of great unrest. He delivered honest messages of struggle and hope to his people in a golden example of crisis leadership.
A specialist in leadership strategy from Forbes stated, "Churchill directly addressed British fears, explaining what had gone wrong and why. His thoughtful assessment of the situation showed his coolness under pressure and his competence as a leader."
Coolness under pressure does not mean that a leader must turn a blind eye to the reality of the struggles ahead. It simply means you embody complete acceptance of the situation.
Churchill understood that the state of the war was grim, but he communicated with the understanding of what needed to be done to move forward. This exemplary crisis leadership is what allows leaders to win the respect and trust of their people.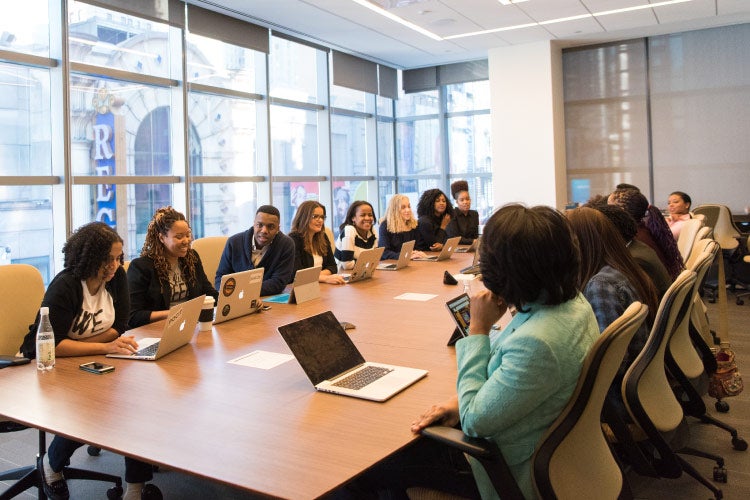 2. Listen to Your Team's Concerns
Influential leaders are good listeners. When COVID-19 first started to affect organizations across the world, employees were questioning employers about store closure predictions, long-term timelines and their job security. Although the leaders in place may not have all the answers to these pressing concerns, it is still vitally important that team members feel heard.
Crisis leadership involves being present and making employees feel seen and listened to. Remain open, available and visible within the company. Communicate to team members that your door is always open and you're happy to provide all the information you know. Yet another way to ensure employees are heard is by hosting a Q&A session. Schedule a team call on Zoom or a call with each department manager and create space for people to ask questions.
Lessons From Leaders
Richard Branson is the leader and founder of Virgin Group and when asked about the qualities that make a good leader he responded, "If you want to stand out as a leader, a good place to begin is by listening," he said. Branson understood that open communication makes space for new ideas. He stated that, "Great listeners are often terrific at uncovering and putting in place strategies and plans that have a big impact."
In fact, listening to your team is not just a tactic to build trust, it can also promote creativity and contribute to company strategies. A team member could step up and offer proactive solutions for the company. Maintaining a team mentality becomes essential for crisis leadership. Communicate to employees that everyone's concerns are valued.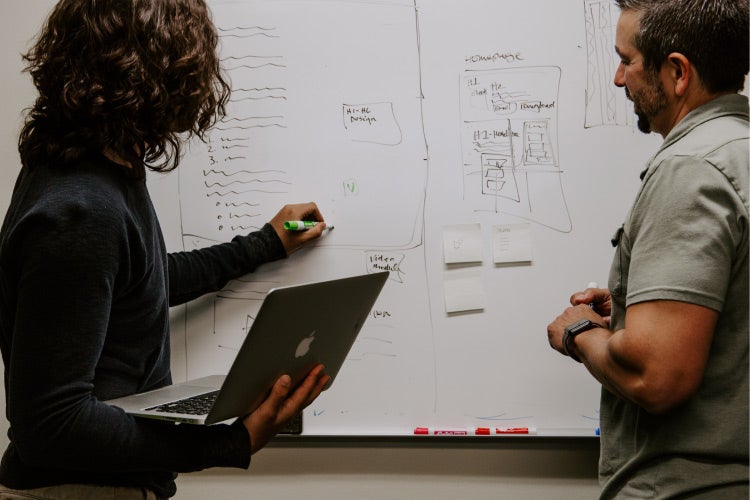 3. Be Prepared, Yet Adaptable
Leaders who excel in times of crisis do not operate impulsively. Although crisis leadership requires urgency and agility, it also demands thoughtful planning.
Gemma D'Auria and Aaron De Smet, of McKinsey and Company, call this thoughtful planning process the "pause-assess-anticipate-act" cycle. This cycle involves the collection of new, reliable information and the ongoing revision of plans to match this information.
The following four stages in the cycle help leaders remain prepared yet adaptable.
Pause: Do not make snap decisions. Crisis leadership should involve taking time to pause before forming a new plan or impulsively taking action.
Assess: Take a good look at the current situation. Collect reliable information about the crisis as it unfolds and assess the impact this is currently having on the organization.
Anticipate: Detect patterns in the information to anticipate future possibilities. For example, if the government has continued to extend the isolation timeline, prepare a game plan that assumes this trajectory will continue and a back-up plan in the event that it doesn't.
Act: Take action by communicating the current plan with team members and taking the necessary steps. If the plan is to enact temporary layoffs, do not avoid hard decisions. Prepare to pause and reflect on the action that was taken and continue to engage in the pause-assess-anticipate-act cycle.
Agility
An incredible example of an agile leader is Elon Musk, the leader of Tesla Motors. Businesses in the automotive or tech industry need to remain agile to survive. The top companies and leaders are experts at anticipating future trends to stay ahead of the competition.
Elon Musk was able to pause, assess and anticipate the move toward an automated driving experience. In 2016, he took action and added autopilot parking to the Tesla vehicle's capabilities. Crisis leadership should involve innovation, thinking creatively and quickly adapting to new circumstances.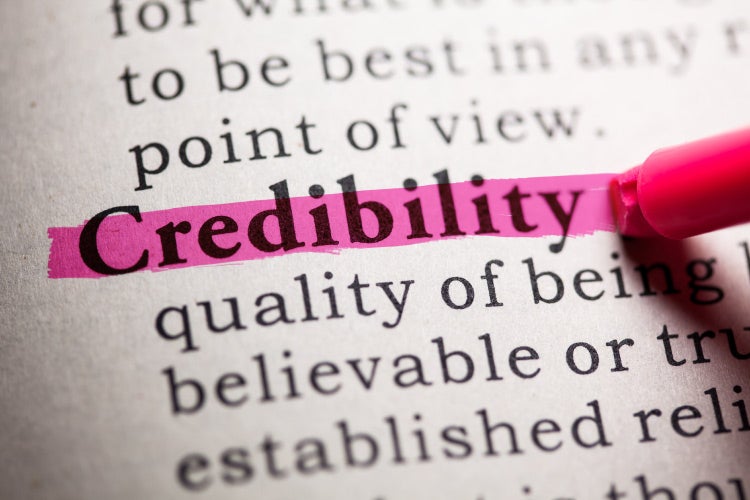 4. Relay Credible Information
An effective leader only relays credible and confirmed information to their teammates. Crisis leadership is about quelling fears and making decisions based on facts. Relaying the facts also means avoiding sugar coating the details and being honest with employees. An excellent example of effective crisis leadership during a crisis is the response of Marriott International CEO Arne Sorenson during COVID-19.
He delivered a six-minute announcement to Marriott shareholders, employees and customers in response to the impact of COVID-19. Although the news Sorenson released was challenging, the response from viewers was positive due to his authenticity, honesty and clarity.
First, Sorenson presented the hard facts and stated, "COVID-19 is having a more severe and sudden financial impact on our business than 9/11 and the 2009 financial crisis—combined…In most markets, our businesses are already running 75% below normal levels… The restrictions on travel and required social distancing is having an immediate impact by depressing demand for our hotels."
Marriott's Credible Leader
Sorenson then announced that he would not be accepting any salary for the balance of 2020 and that the entire Marriott executive team would be taking a 50% pay cut. Finally, Sorenson concluded on an optimistic note, injecting positivity into an otherwise bleak situation.
He stated, "While it's impossible to know how long this crisis will last, I know we, as a global community will come through the other side. And when we do our guests will be eager to travel this beautiful world again. When that great day comes, we will be there to welcome them with the warmth and care we are known for the world over…Together we can and we will overcome this and we'll thrive once again."
Sorenson represents a gold standard for crisis leadership communication by addressing his team with unadulterated honesty, empathy, sacrifice and optimism. The response to his speech was overwhelmingly positive because people could sense that his words were not empty rhetoric, but a truly human response to a crisis that would be matched with action.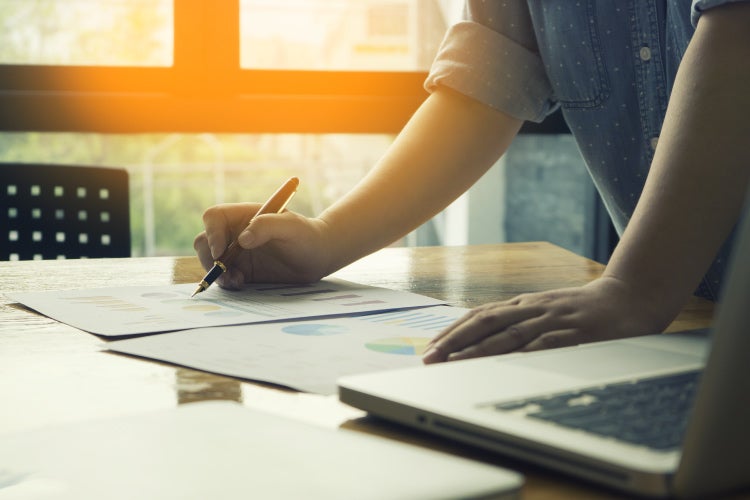 5. Build a Multi-Phase Plan
In the face of a crisis, a leader should always be prepared and create a strategy that addresses the problem from multiple vantage points. One of the most problematic effects of COVID-19 from an organizational or leadership standpoint is the lack of clarity on the timeline.
Health experts, politicians and the general public are unable to deliver an exact timeline for the first, second or even third wave of the coronavirus. As a result, leaders must plan for all possibilities.
A multi-phase plan provides solutions at each stage of a crisis. The following is an example of a multi-phase plan:
Phase 1: Immediate reduction to working hours and proportionate salary reduction. This phase would include a revised working schedule for employees. Phase 1 allows employees to continue generating an income.
Phase 2: Temporary layoffs. This phase means that employees can be recalled at any time when business picks up, however it requires a temporary halt in working responsibilities and pay.
Phase 3: Permanent layoffs. If the company is no longer able to staff and support employees due to a major reduction in business, permanent layoffs are necessary.
Forward Thinker
One of the most strategic leaders in recent history is Bill Gates of Microsoft. Gates has shown to be strategic by constantly looking forward and evolving. Microsoft was faced with a crisis in the form of a 21-year battle in the court system. This case had the potential to break up the company and ruin Microsoft's chance for future success. In 2011, this case was closed.
Gates stepped into crisis leadership and continued to strategize and look forward rather than staying in the past. He focused on building plans for the future of the company and allowed Microsoft to thrive in the face of adversity.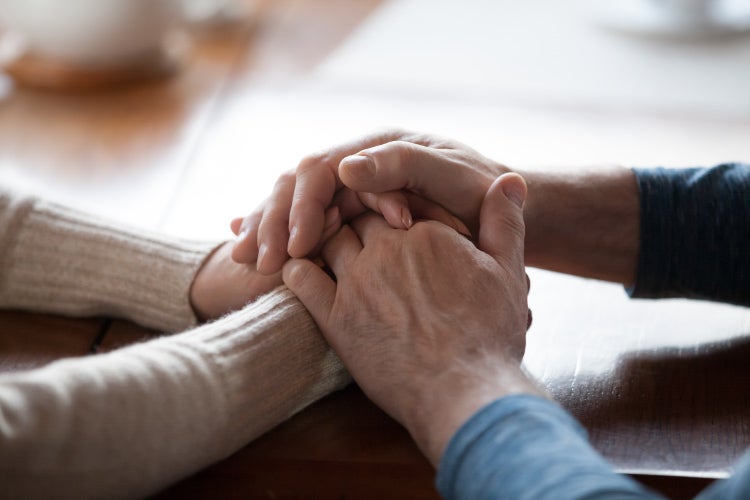 6. Address Individuals With Empathy
Empathy is one of the most important leadership qualities because it allows leaders to connect with their team. Empathy is the ability to understand and share the feelings of others. In times of crisis, empathy is about relating to the struggles of others and sharing in their pain, concern and hope. Crisis leadership should revolve around fostering these real human emotions so that employees don't feel disconnected from their leader.
Creating empathy can be as simple as sparking your own curiosity. As a leader, ask your team lots of questions and try to gain a stronger understanding of the circumstances of your team members. Speak one-on-one with team members (on a video conference) and question them about how they're feeling amid the changes of COVID-19 and what their primary concerns are.
Empathetic Leadership
Jacinda Ardern, the prime minister of New Zealand, has been recognized for providing inspiring leadership and honest communication throughout the period of the COVID-19 pandemic. Ardern earned a degree in communications and has continued to use innovative methods of communication that have both informed and empathized with New Zealanders and the greater global audience.
Although Ardern hosts formal daily briefings to release important announcements to the country, she has also made time for frequent Facebook Live streams to intimately connect with viewers. Ardern's Facebook Live sessions feel more like a personal conversation than a stale speech filled with political jargon.
In one stream, Ardern told viewers that she had just put her toddler to bed and was pictured in a casual sweatshirt. The authenticity and relatability of this call allow viewers to empathize with Ardern and acknowledge that their lives aren't so different.
Yet another way Ardern has built trust during the crisis is by taking action to support her words. According to The Atlantic, "Since March, New Zealand has been unique in staking out a national goal of not just flattening the curve of coronavirus cases, as most other countries have aimed to do, but eliminating the virus altogether." Ardern put New Zealand on track to eliminate COVID-19.
Ardern's government took action almost immediately in demanding a national lockdown and banning travel from China before New Zealand had any reported cases of COVID-19. According to a poll by a market-research company Colmar Brunton, "88% of New Zealanders trusted the government to make the right decisions about addressing COVID-19." Crisis leadership is about using empathy and action to build this trust and make positive change.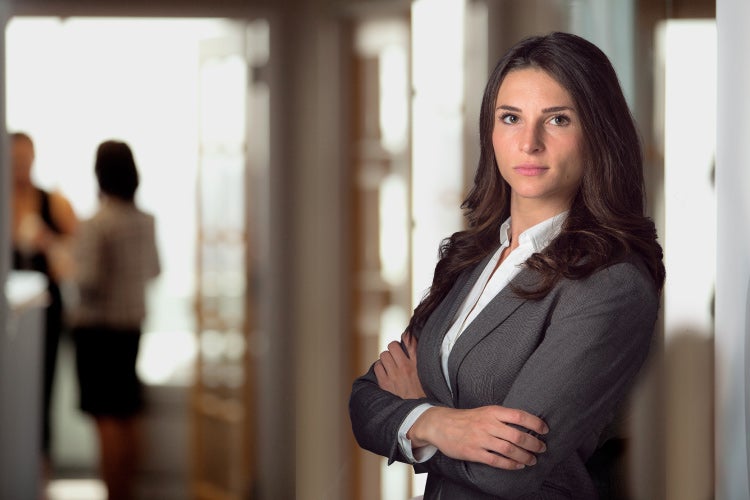 7. Don't Be Afraid to Make Tough Decisions
Crisis leadership is often about making tough decisions for the greater good. Avoiding essential cuts or layoffs can prove to be more detrimental in the long-term.
Leaders can use the following four insights to inform their decisions.
Previous experience: Have you faced a similar predicament before? How did you react? What was the result of this action?
Gut instincts: What do you instinctively feel is the right thing to do, even if it's a difficult decision?
Information and facts: Do you have all the necessary information about the situation? What is your source for the information?
Company values: Does the decision align with the company's core values? Will the decision serve the highest good of the company?
Amazon's Decision Maker
An example of a leader that does not shy away from tough decisions is Jeff Bezos, founder and CEO of Amazon.com, Inc. Bezos is infamous for making data-driven decisions and analyzing the outcome of a situation before acting. However, Bezos acknowledged that a leader does not always have all the facts.
In the event of a crisis such as COVID-19 leaders must respond with what they know. Bezos stated, "A lot of the most important decisions simply cannot be made with data" and that, "you collect as much data as you can. You immerse yourself in that data but then make the decision with your heart."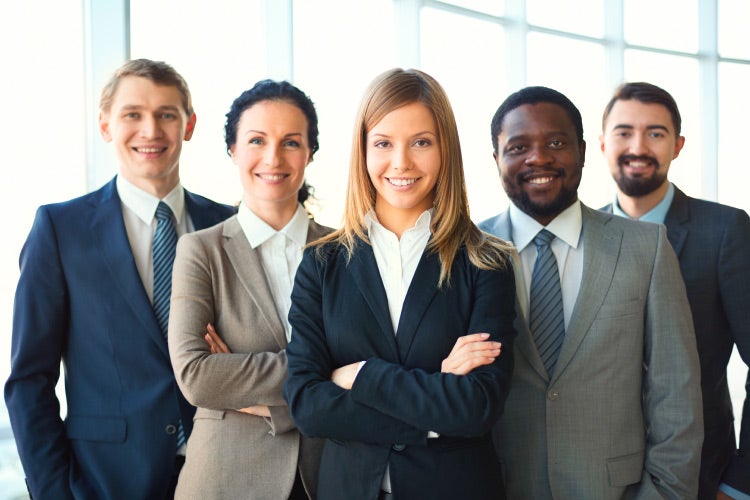 Crisis Leadership: Expand Leadership Skills With a Master of Arts in Leadership Degree
You can communicate eloquently and become a smart and effective leader with an MSL degree from St. Bonaventure University. Learn from experts in their field and build a toolbox to become an influential leader.
The MSL curriculum teaches aspiring leaders how to create a unique approach to leadership, develop connections, and increase opportunity, so as graduates they are better prepared to provide crisis leadership.
Read more of our top blog posts below:
1. Coping With Isolation: 25 Strategies for Optimizing Mental Health
2. Crisis Leadership: Leading in Times of Uncertainty
3. Women in Cybersecurity: 7 Reasons to Enter the Field
4. Successful Online Student: 20 Tips for Hitting Your Goals