Military Scholarships for Active-Duty Personnel and Veterans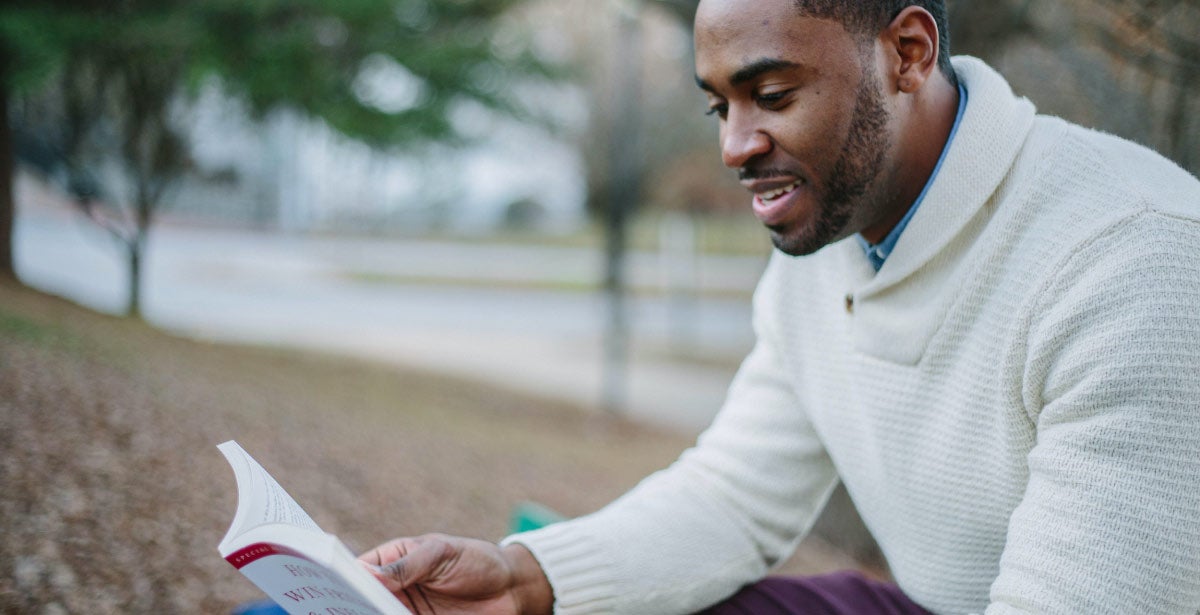 There are approximately 1.3 million active-duty personnel and more than 18 million Veterans in the United States today. At St. Bonaventure University, we know active-duty military and Veterans possess the attitude, initiative and skills needed to excel in the workforce as influential leaders and change-makers. If you are a prospective online student currently serving on active military duty or a Veteran in the United States, there are numerous military scholarships and Veterans scholarships to help support you throughout your graduate program journey.
We pride ourselves on the core values of discovery, community and individual worth. From your service, you've experienced personal and individual growth while being a part of a larger community focused on a code of values. With an online master's degree in business, business analytics, communication, cybersecurity or leadership, or with an MSED in school counseling or an MSED in clinical mental health counseling, you can consolidate the skills gained in the military with the experience and expertise a master's degree provides. In particular, we offer a 30 percent discount on tuition for our master's in leadership program for active duty military.
SBU is a proud VA-approved institution and offers military-friendly online MBA degrees and online MSL degrees for military personnel that unite experience, individual growth, enhanced expertise, skill refinement and flexible benefits to support your success every step of the way.
Click here to read all about SBU's military-friendly online MBA program.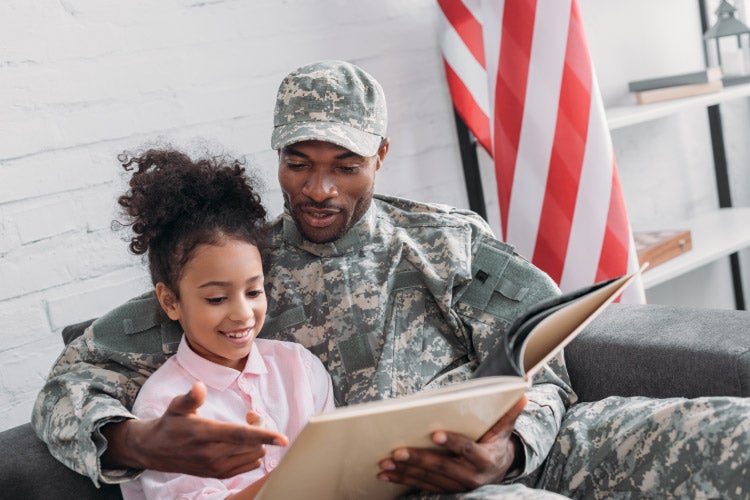 Military Scholarships and Veterans Scholarships
With more than one million active military personnel in the United States, many organizations and professional associations have established scholarships dedicated to assisting these brave men and women in their education and career path. Whether you are a member of the Air Force, Army, Coast Guard, Marine Corps or Navy there are military scholarships available for you.
By applying to these scholarships you will be in a better position to offset the costs of earning a master's education and achieve your dreams of advancing into leadership roles within the military or working professionally outside of the military. To assist you, we've compiled a list of some of the military scholarships for those actively serving that you may find helpful.
AMVETS, otherwise known as American Veterans, is the United States' most inclusive Congressionally-chartered Veteran service organization. The organization represents the interests of more than 20 million Veterans and is on a mission to support the men and women who honorably served in the United States military, including the Reserve and Guard. They offer several different programs focused on supporting service members in any endeavor they may need including advice, compensation assistance, voicing concerns on public policy, military scholarships, honors and awards.
AMVETS Scholarships
The AMVETS Scholarships offers three different types of military scholarships and Veteran scholarships that support Veterans, active-duty personnel, as well as their spouses, children and grandchildren.
Qualifications:*
Applicants must be a United States Veteran or member of the National Guard or Reserves, or the spouse, child or grandchild of a United States Veteran or member of the National Guard or Reserves.
Applicants must be a United States citizen.
Applicants must demonstrate financial need.
Applicants must have a high school diploma or GED.
Applicants must agree to authorize AMVETS to publicize your scholarship award if you are selected.
Applicants must be enrolled or accepted for enrollment to an eligible program.
Applicants must not be in default on a federal student loan.
Applicants must not be convicted under state or federal law of sale or possession of illegal drugs.
*The qualifications apply to the AMVETS Scholarships, Dr. Aurelio M. Caccomo Family Foundation Memorial Scholarship and the Lowes + AMVETS + Generation T Scholarships.
Military scholarship amount:
Veterans or Active Duty: Two scholarships of $4,000 awarded annually.
Spouse Scholarship: One scholarship of $4,000 awarded annually.
Children or Grandchildren: Six scholarships of $4,000 awarded annually.
The Dr. Aurelio M. Caccomo Family Foundation Memorial Scholarship was started in memory of Dr. Aurelio M. Caccomo. Dr. Caccomo immigrated from Rome to the United States in the 1950s and became a physician, orthopedic surgeon and Army Reservist. He served in the Special Forces in the U.S. and retired as a Colonel. Dr. Caccomo. Later, the respected Dr. Caccomo dedicated the last fifteen years of his life serving at the University of Illinois in Chicago under the Department of Orthopedics. He established his Family Foundation to provide impactful scholarships that support Veterans through their education.
Military scholarship amount:
The Dr. Aurelio M. Caccomo Family Foundation Memorial Scholarship offers two military scholarships of $12,000 awarded annually.
AMVETS also offers military scholarships in partnership with Lowe's Companies Inc. This military scholarship focuses specifically on supporting military personnel pursuing skilled trades jobs. America is currently facing a skilled labor shortage and the U.S. economy currently needs to fill 7.6 million skilled labor jobs. The Generation T scholarship helps American Veterans gain the education and skills they need through financial assistance programs to fill this gap.
Additional qualifications:
Applicants must be Veterans and spouses who would like to enter into or advance their career in the skilled trades industry.
Military scholarship amount:
This program offers military personnel and spouses up to $5,000 toward educational pathways in the skilled trades industry.
The AMVET Veteran scholarship is provided by AMVET and Lowes's Veteranpreneur business grants. The Veteranpreneur business grants are designed for skilled tradespeople who served in the U.S. military and are interested in starting their own skilled trades business.
Additional qualifications:
Applicants must work in a construction trade and must complete an online application includiung a video submission, business plan, business logo and social media platforms.
Military scholarship amount:
This program recognizes and supports service members, Veterans or the spouse of a service member or Veteran with up to $25,000 in grant money towards a skilled trades business.
The Pat Tillman Foundation Scholar program is an academic-focused military scholarship program for active service members, Veterans and spouses of all branches of the U.S. military including the National Guard and Reserves. The program was designed in honor of Pat Tillman, an NFL football player who left his professional career after the 9/11 attacks to serve in the military. The scholarships are awarded annually to those who wish to pursue an undergraduate, graduate, or postgraduate degree at an accredited U.S.-based institution.
Qualifications:
Students need to provide documented participation in service as well as written testimony and recommendation on exemplified value, the strength of character, academic aspirations and a desire to make an impact on your future.
Students need to have previously earned a minimum 3.0 GPA and be enrolled full-time in their graduate degree.
Students are eligible to apply for online degrees with this award as long as students are enrolled full-time.
Military scholarship amount:
Tillman Scholars can anticipate an average scholarship of $10,000 per academic year and this amount can help cover academic expenses as well as living expenses during your education.
The VFW "Sport Clips Help A Hero Scholarship" Program was created in a partnership between the Veterans of Foreign Wars organization and Sports Clips haircuts. The Help a Hero Scholarship program provides service members and Veterans with the financial assistance they need to pursue their educational goals without being burdened by financial obstacles.
Sports Clips haircuts across the United States host a wide range of community fundraisers, events and raise client donations on behalf of military service members and their educational dreams. The money raised is spent awarding as many scholarships as funding allows to cover all educational costs not covered by the GI Bill. This program is on a mission to provide military service members the support needed to help pave the way toward civilian careers and essential employment.
Qualifications:
Applicants must be retired, honorably discharged, active duty, or a member of the National Guard or Reserve with a military rank of E-5 or below.
Applicants must have completed Basic Training and follow-on training.
Applicants must be accepted to or enrolled in a VA-approved program or school at an accredited post-secondary institution.
Applicants must demonstrate the need for financial assistance.
Military scholarship amount:
Qualified candidates can be awarded a military scholarship of up to $5,000 per semester. Each semester students can apply with awarded scholarship funding being paid directly to the accredited school for tuition and fees only.
The American Legion Auxiliary is an organization that supports the military by creating a positive future for military service members and their Veterans through a variety of supports, services, and programs to cope with adjusting to civilian life. This scholarship specifically allows non-traditional students from the American Legion membership to pick up where they left off before they enlisted in the military by continuing or furthering their education.
Qualifications:
The applicant must be a member of The American Legion, Auxiliary, or Sons of The American Legion.
The applicant may be pursuing training in a certified, trade, professional, or technical program, or a two-year or four-year degree program.
The applicant must pay all dues for the two preceding years and for the calendar year when the application is submitted.
Military scholarship amount:
A $2,000 scholarship is awarded annually per each division auxiliary division of the American Legion.
The Army Women's Foundation Legacy Scholarship program assists women soldiers pursuing undergraduate and graduate students at accredited U.S. universities who are serving and have served in the U.S. military. The legacy scholarships are awarded in four different areas: certificate programs, community college programs, undergraduate and graduate degrees. This scholarship is highly reputable and beneficial in honoring women in service who want to develop their credentials further into a transformative career.
Qualifications:
Applicants must have a GPA of at least 3.0 and be enrolled in a master's or doctoral program.
Eligibility criteria include recommendation letters, proof of financial need, active duty verification, transcripts and pursuant academic goals and objectives.
Military scholarship amount:
The Army Women's Foundation Legacy Scholarship Certificate offers applicants enrolled in Programs and Community College coursework scholarships of up to $1,000 and applicants enrolled in Undergraduate and Graduate Degree Program scholarships of up to $2,500.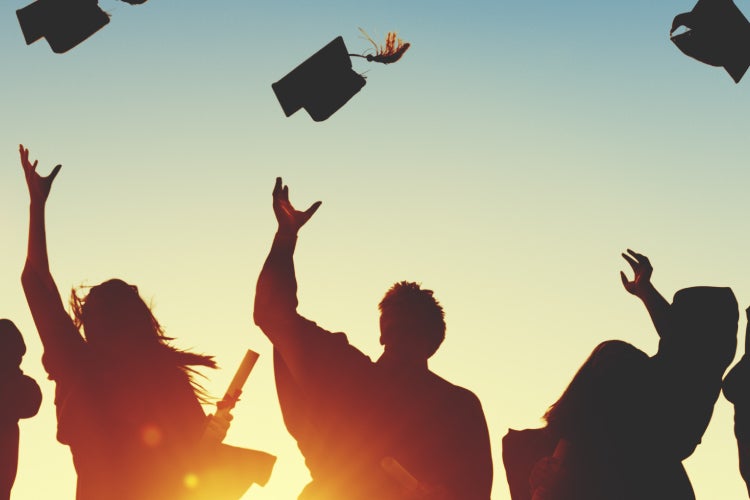 Combine Military Experience with an Online Degree at St. Bonaventure University
SBU is a Yellow Ribbon program school, meaning we work to help Veterans and their children attend SBU free through GI Education Enhancement Programs and find the appropriate military scholarship or Veteran scholarship to realize their education and career aspirations.
In addition to working alongside GI Education Enhancement Programs, SBU offers a 30% tuition discount for the Masters in Leadership Onlineonline Master's in Leadership program for active military personnel. We know military personnel have the necessary skills and drive to be some of the greatest strategic leaders in business and politics.
Whether you aspire to be a full-time student or you want to continue your education as a working professional, our online master's program allows you to continue your individual growth while providing education from a military-friendly university ranked by U.S. News and World Report as a "Best College," "Best Value School" and "Best College for Veterans."
Read more of SBU online's top blogs below:
1. Leadership During COVID-19: 7 Crisis Communication Lessons
2. Operational Efficiency: How Delegating Accountability Drives Improvement
3. Online MBA Program: 10 Ways Networking Can Help You
4. Followership and the Role of a Follower