What Can You Do With a Master's in Counseling?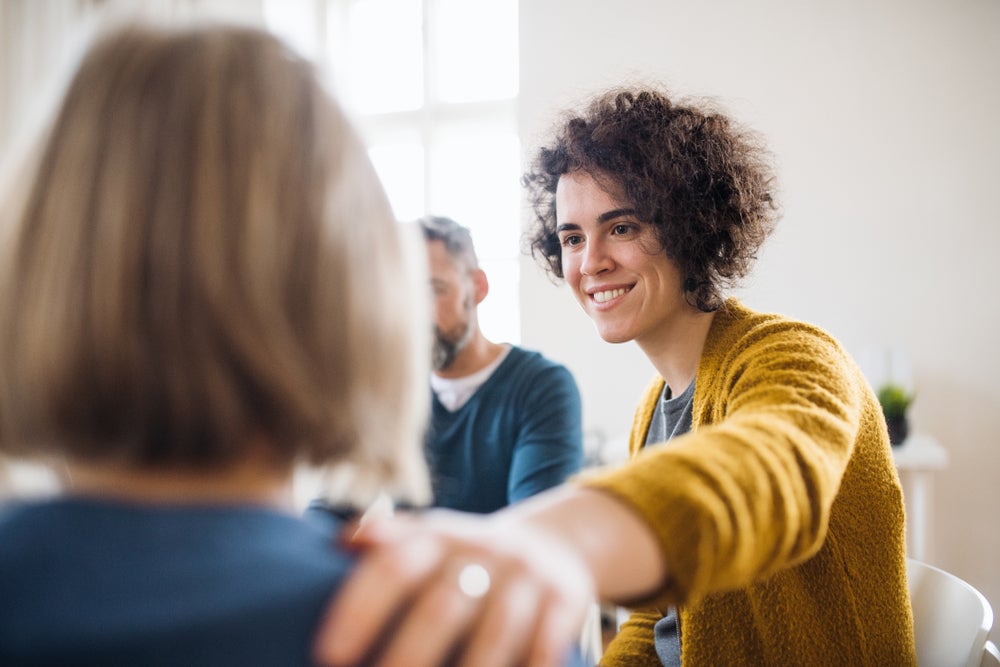 What can you do with a master's in counseling?
Perhaps you are interested in a mental health counseling career because you like to help others and learn more about human behavior. Your parents, friends, and colleagues will no doubt ask what you can do with a degree in mental health counseling. This field offers a lot of options depending on your career interests, personality, and skills. You can work with those facing addiction, anxiety, disability, and other mental health issues when you enter the field. 
The Bureau of Labor Statistics (BLS) projects 23 percent growth in mental health and substance abuse counseling in the United States from 2016 to 2026. This estimate far outpaces overall job growth with hospitals, schools, and other organizations looking for skilled practitioners to help a growing patient population. To unlock a career in this field, you will likely need a master's degree in mental health counseling along with practical experience. St. Bonaventure University offers an online master's degree program ideal for future counselors around the United States. Your experiences as a student and an early-career professional will inform the right path for you. 
Substance Abuse Counselors
The persistence of alcohol and drug addiction in the United States leads to a continued need for substance abuse counselors. The National Institute on Drug Abuse determined that alcohol abuse costs $249 billion per year in productivity and healthcare expenses, while opioid use costs $78.5 billion and drug use costs $193 billion. Millions of Americans fall into addiction because of genetic predispositions, mental health issues, and dire economic situations. Substance abuse can lead people to end important relationships and lose their jobs. Mental health counselors are ideally positioned to help those facing substance abuse issues return to full health. Each successful intervention also helps heal friendships, family relationships, and careers. 
Substance abuse counselors evaluate each patient to determine the extent of mental and physical damage caused by addiction. Each patient requires different medical and therapeutic treatment that require years of education. Clinics and treatment centers also look for counselors who possess the empathy to treat patients no matter the depths of their conditions. Your path to a substance abuse counseling job should include a master's degree with fieldwork under qualified professionals. The BLS lists an average salary of $44,630 for substance abuse counselors with the highest paid counselors receiving approximately $55,850 per year. Counselors also benefit from helping patients and their families emerge from the darkness of drug dependency. 
Learn more about SBU's Online Master's in Counseling Programs
College Counselors
The New York Times published a story in February 2019 detailing the rise of mental health counseling services at American universities. The story cites an American College Health Association report that concluded approximately 60 percent of college students experienced significant anxiety in 2017. Stressed-out students have sought help with a 30 percent increase in visits to campus counselors from 2009 to 2015. This level of demand has contributed to an increase in counseling jobs with thousands of jobs listed from 2016 to 2017 according to the article. A position as a college mental health counselor could be right for you if you want to provide current students with the tools to face their anxieties.  
Mental health counselors on college campuses go beyond typical stresses like exams, living away from home, and relationships. Increases in campus violence create existential stresses for students that prevent successful performance in the classroom. Counselors also help screen for depression, bipolar disorder, and other issues that might be ignored during routine medical exams. Colleges rely on mental health counselors and campus support staff to act as welcoming faces to international students, freshmen, and other groups who need time to adjust to college life. PayScale lists an average salary of $43,168 for school-based mental health counselors with top salaries of $60,000. The challenges of working with new students each semester also provide opportunities to learn new skills and grow as a professional. 
Crisis Intervention Counselors
Another path for mental health counseling professionals is to work as a crisis intervention counselor. These counselors typically work with individuals or groups recovering from traumatic incidents. Crisis intervention may be necessary for students after a school shooting, victims of a car crash, or a town following a natural disaster. Crisis intervention is the most flexible of the jobs listed here with sessions possible by phone, chat, or one-on-one conversations. Counselors in this field are similar to emergency room doctors who treat immediate concerns before passing patients to primary care physicians. 
Crisis counseling is a good entry point for newcomers to the mental health field. These positions allow entry-level counselors to see a variety of mental health issues, patient types, and counseling environments. Each intervention also provides a glimpse into the mental health ecosystem since patients are referred to long-term counseling. PayScale notes that a significant majority of crisis intervention specialists have less than four years of professional experience. The typical counselor working in crisis intervention receives an annual salary of $33,129 with a top salary of $62,000. 
Working With Veterans
Mental health counselors are vital resources for helping veterans manage their symptoms. The U.S. Department of Veteran Affairs (VA) advertises regularly for mental health counselors on job sites like Glassdoor. VA mental health counselors screen veterans for addictions, post-traumatic stress disorder, and other conditions. These counselors work with veterans to reach goals in their treatment and teach family and friends to provide supportive environments. The VA pays an average salary of $61,187 for counselors with a master's degree and state certifications. A maximum salary of $76,000 for this position makes a master's degree worth it for a dedicated professional. 
To continue your path in this noble profession, you should always look to learn more about your craft. Mental health counselors of all stripes need continuing education to learn the latest techniques and speak with fellow practitioners. St. Bonaventure University is among a small group of schools with online master's programs in mental health counseling catering to working professionals. With a master's degree in hand, you expand your career opportunities while learning to help others. 
Learn more about SBU's Online Master's in Counseling Programs