Where Do Clinical Mental Health Counselors Work?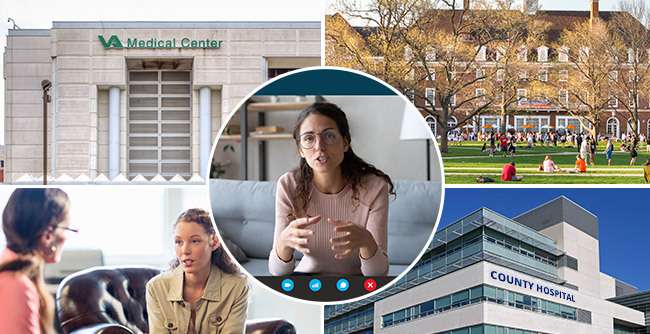 Every mental health counselor works at the front lines of the healthcare industry. Americans of all ages are opening to discussions of mental health not seen in previous generations. Recent events like the COVID-19 pandemic also place a premium on counseling skills.
As a mental health counselor, you are vital to helping people find light from dark places. No matter your work environment, your work creates a welcoming environment for people in trouble. A 30% increase in suicide rates from 2000 to 2016 is an example of the importance of counselors.
Early in your career, you want to set a path toward your preferred clinical environment. We can look at five common environments for a mental health counselor to understand your choices. Knowing the positives and negatives of each environment helps you get the most out of your work.
Mental health counselor opportunities will become more plentiful in the near future. The Bureau of Labor Statistics estimates a 22% growth in available jobs from 2018 to 2028. Your mental health counselor career can evolve in different ways in the following environments.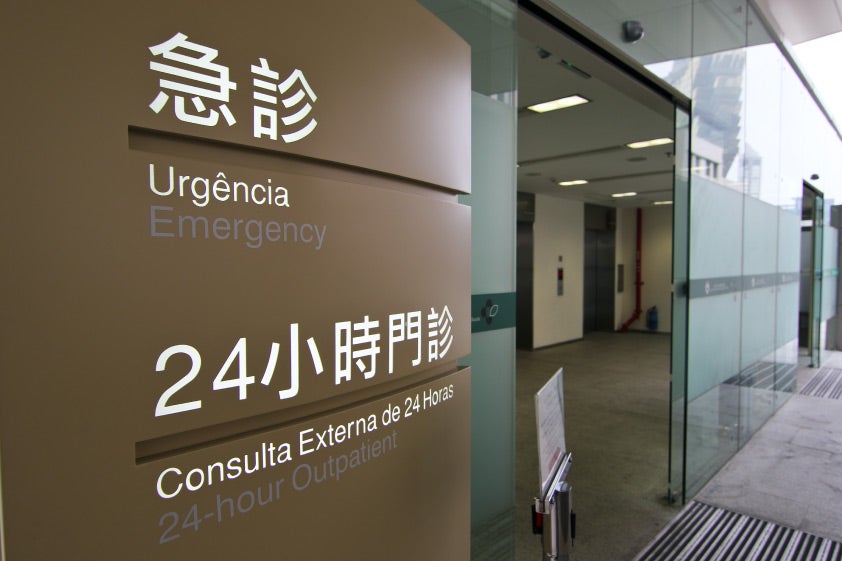 Mental Health Counselor Jobs in Hospitals
Mental health is inextricably linked to overall health. Hospitals employ counselors to maintain the mind-body connection of each patient. A mental health counselor is also needed during emergencies and life-threatening situations.
Working as a mental health counselor in a hospital is rewarding but challenging work. Differences in treatment programs and hospital types can impact the course of your career.
Hospital Mental Health Counselor Day-to-Day Work
Behavioral health departments in hospitals typically focus on treating people in both inpatient and outpatient settings. An inpatient program requires patients to stay for more than one day to deal with urgent or complex health concerns. Outpatient behavioral programs include therapy sessions and drug treatments that do not require overnight stays.
Every patient under your care completes an intake form. The form includes an assessment of current symptoms that asks about work, romantic relationships and daily behaviors. Counselors use these forms to customize plans of care to meet patient needs.
The typical day for a hospital mental health counselor includes patient evaluation during rounds with physicians. Your daily schedule may include:
Group therapy sessions
Consultations with colleagues on patient interventions
Documentation to meet legal and insurance records requirements
In a hospital, you also work on-call to deal with patient interventions during emergencies. These interventions range from de-escalating violent situations to helping patients cope with tragedies.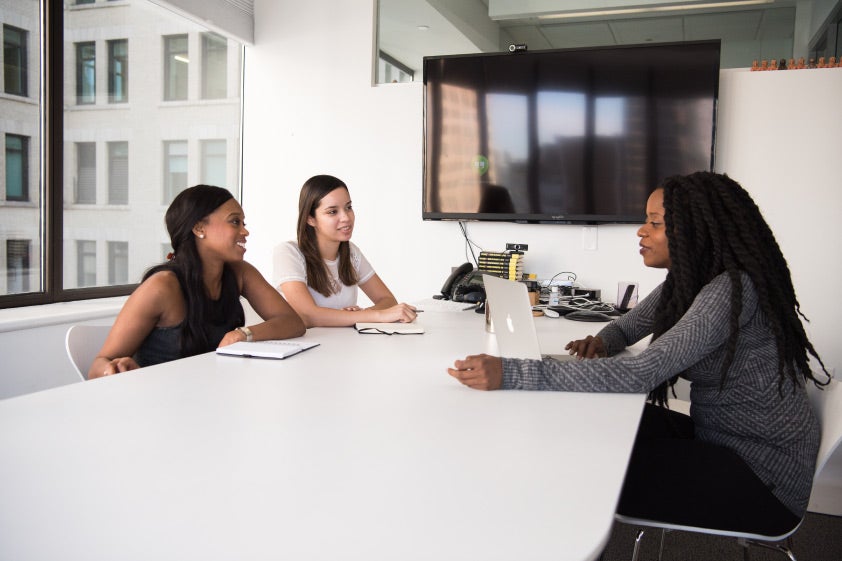 Hospital Mental Health Counselor Job Prospects
The strong BLS projections for counseling jobs draw on the high demand for hospital counselors. Hospital networks and state hospitals search for counselors thanks to increasingly positive public views of the profession. The BLS also cites the following reasons for counseling job growth:
States shifting from prison time to substance abuse counseling for drug offenders
Increased need for counselors to help military personnel returning from combat
Rural hospitals recruiting counselors to deal with previously overlooked health issues
The median salary for mental health counselors in 2020 was $63,343. PayScale notes that counselors working in clinical environments can boost their salaries with specialized skills. A mental health counselor earns average salary increases for the concentrations such as:
Cognitive-behavioral therapy (15%)
Clinical psychology (7%)
Crisis intervention (6%)
Bereavement counseling (5%)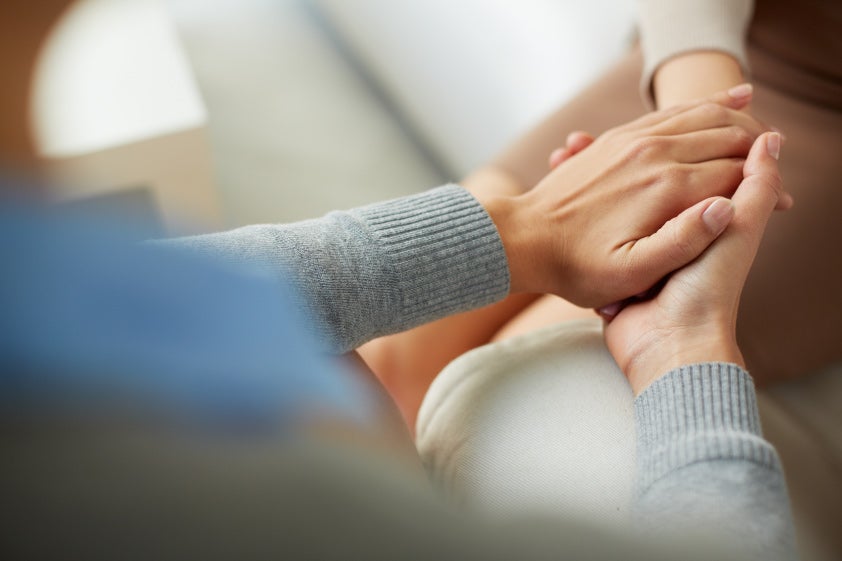 Hospital Mental Health Counselor Pros and Cons
A mental health counselor working in a hospital encounters a broad spectrum of conditions and patient backgrounds. You can fulfill your curiosity while helping people during the worst moments of their lives. The hospital environment also leads to camaraderie with your colleagues as you work toward a common goal.
Counselors who work in rural hospitals or small clinics are filling vital roles given an increasingly urban population. These roles are challenging in the short term but rewarding in the long term.
Hospital networks might seem intimidating for new counselors given their volume of patients. Your counseling skills are amplified by the resources and reach of healthcare systems.
The daily accumulation of counseling work can contribute to stresses common in the profession, however, sharing your concerns with colleagues, family and friends can help you manage these stresses.
Learn about SBU's Online Master's in Mental Health Counseling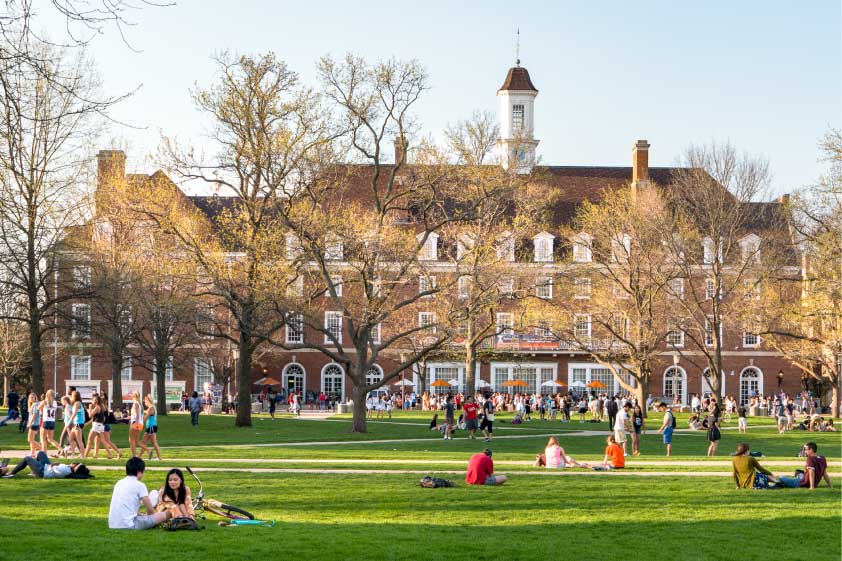 Mental Health Counselor Jobs at Universities
University students encounter stressful environments from their first days on campus. New students deal with courses, work, personal relationships and shared environments.
Mental health counselors help students deal with conditions ranging from depression to suicidal thoughts. Suicides are the second-leading cause of death among Americans aged 15 to 24. The National Institute of Mental Health (NIMH) found suicides were the tenth-leading cause of deaths across all ages.
You can find rewarding work as a mental health counselor in a university clinic or health center. The Association for University and College Counseling Center Directors (AUCCCD) survey sheds light on this career path.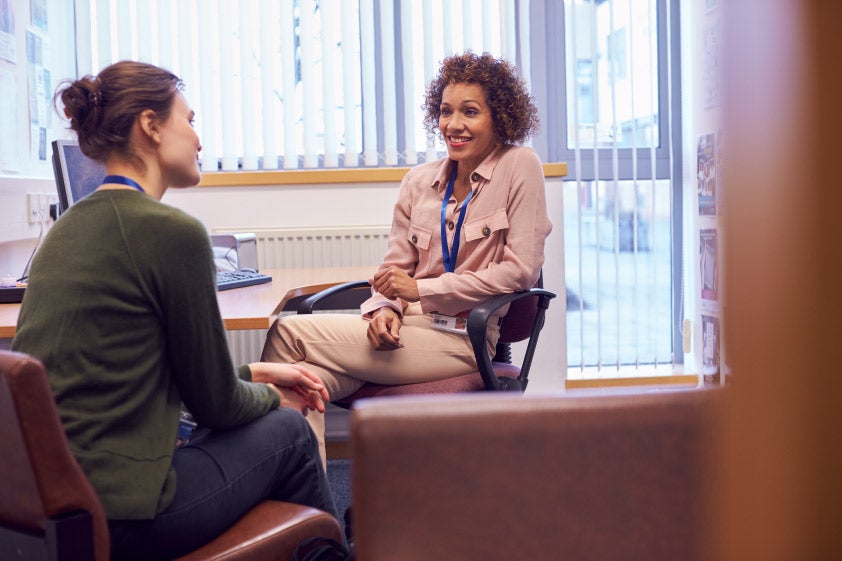 University Mental Health Counselor Day-to-Day Work
The AUCCCD surveyed 571 university clinic directors to find out how counselors spent their days. The survey found:
63.9% of staff time was spent directly helping students
21% of staff time was spent on training, outreach and documentation
12.6% of staff time was spent on administrative tasks
2.4% of staff time was spent on research and teaching
A university mental health counselor spends significant time helping students deal with depression, anxiety and other disorders. AUCCCD found 37.3% of counselors were expected to assume primary responsibilities for all new patients. The remaining 62.7% of counselors were allowed to triage or refer patients to manage their workloads.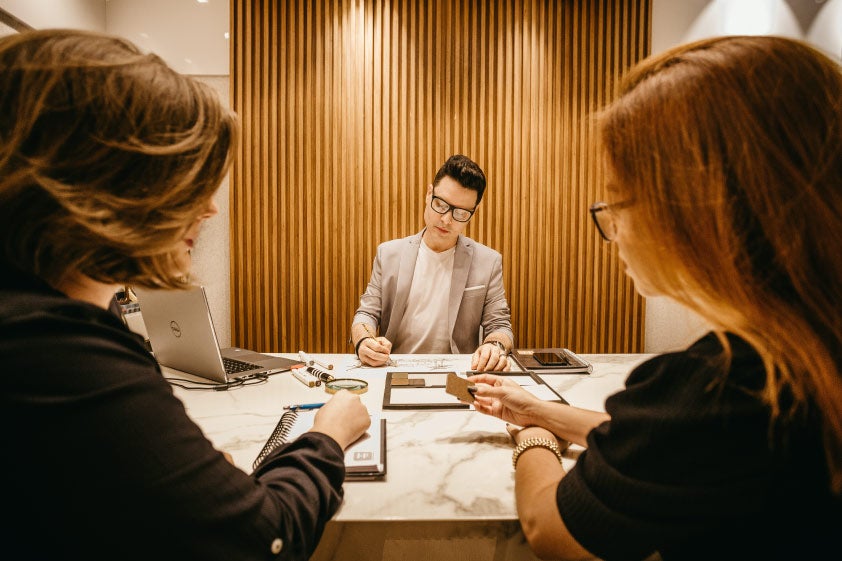 University Mental Health Counselor Job Prospects
AUCCCD paints a rosy picture of future opportunities for mental health counselor positions. The survey concluded that:
43.3% of respondents indicated year-to-year gains in staff positions
8.6% of respondents indicated year-to-year losses in staff positions
Salary.com placed the average salary for a university counseling psychologist at $69,535. This average covers a salary range from $53,531 to $87,137. Counselor salaries depend on a university's size, budget and location.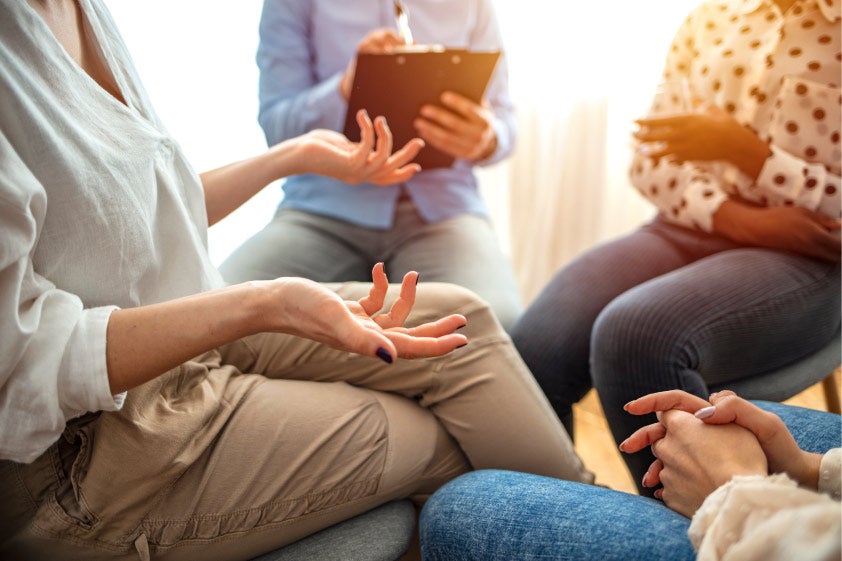 University Mental Health Counselor Pros and Cons
Counseling positions in higher education can be incredibly rewarding for motivated practitioners. AUCCCD found the following arguments for working in higher education:
65.8% of respondents reported improved academic performance from patients
63.2% of respondents reported improved student retention
The all-encompassing work of a university mental health counselor can be overwhelming at first. The potential to mold young people into successful adults overcomes these challenges. As a counselor, you enjoy opportunities to learn from your students even as you help them confront the future.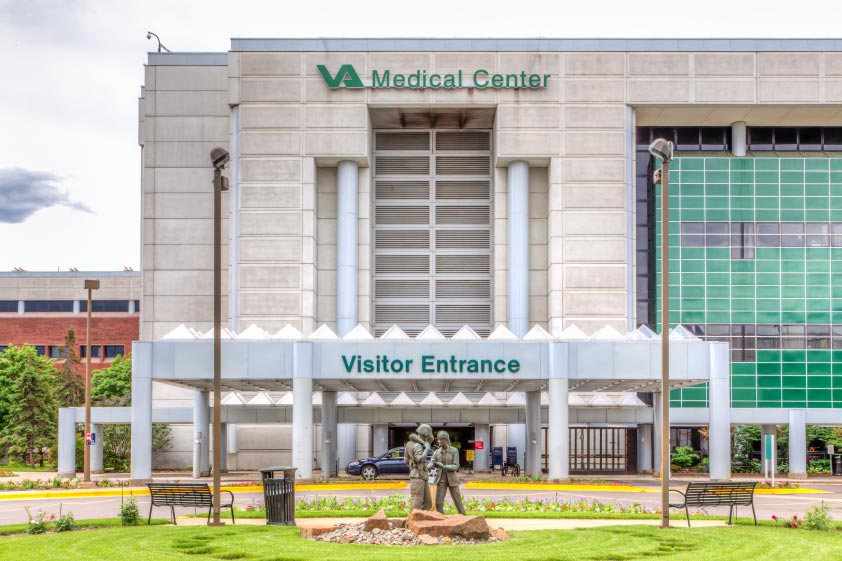 Mental Health Counselor Jobs in Public Service
Every mental health counselor wants to serve the public by helping patients manage psychological issues. You can take this service to the next level by working as a counselor with a government agency. Counselors are employed by state and federal agencies to help those not served by the private sector.
Public Mental Health Counselor Day-to-Day Work
A mental health counselor working for a government agency tends to work in a specialized area. The U.S. Department of Veteran Affairs (VA) is a good example of this type of work. Counselors working for the VA touch on the following activities in their day-to-day experiences:
Individual and group therapy sessions for military veterans
Teaching courses integrating therapy with recreational activities
Coordinating with physicians, nurses and specialists on next-level care
Working with patient peers on support group structures
State agencies deploy counselors in educational and hospital environments. Therapists who specialize in developmental disabilities and educational psychology work for state education departments. A mental health counselor can also work on substance abuse, suicide prevention and other programs for a state health department.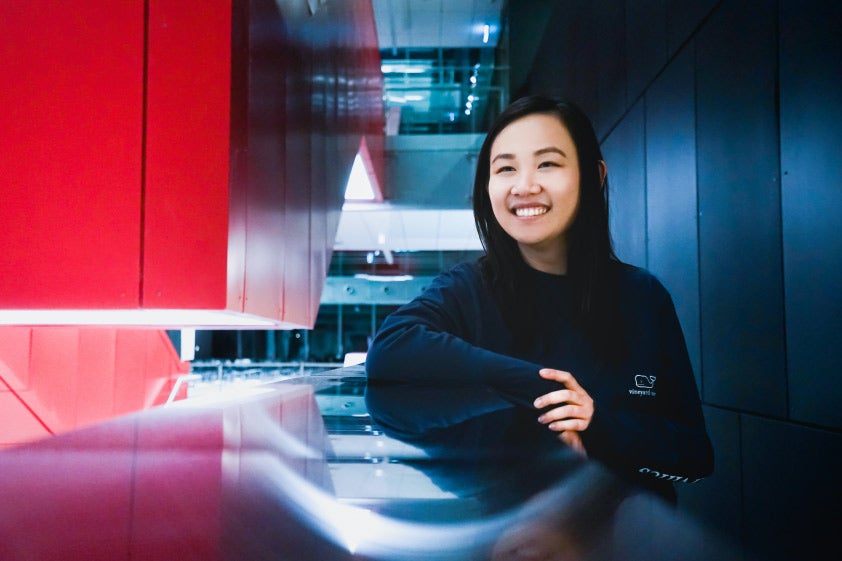 Public Mental Health Counselor Job Prospects
The demand for counselors at the state and federal level depends on budgets along with public health trends. The overall demand for counseling along with public views on mental health bode well for public service-minded counselors.
Indeed placed the average salary for a VA counselor at $74,244 per year in April 2020. State agencies pay closer to the national average for mental health counselors. For example, the Maryland Department of Health pays $44,106 per year for associate alcohol and drug counselors.
Public Mental Health Counselor Pros and Cons
Any mental health counselor who enters public service is fully committed to the greater good of a community or state. Public agencies provide amplifying effects for your counseling skills that might not be possible in other roles. You can end each day as a state or federal employee knowing that you've pursued a higher calling.
The patients served by public agencies often present difficult cases not met by other counselors. These challenges can create frustrations over treatment options and progress. A limited salary upside can also make personal finances a struggle early in your career, however counselors can offset their remaining school loans through the Public Service Loan Forgiveness (PSLF) program. To qualify for this U.S. Department of Education program, you need to:
Pay for school with a federal direct loan
Plan repayment of the loan based on income
Work full-time in a qualifying public or non-profit position
Complete at least 120 monthly payments on a federal direct loan
Learn about SBU's Online Master's in Mental Health Counseling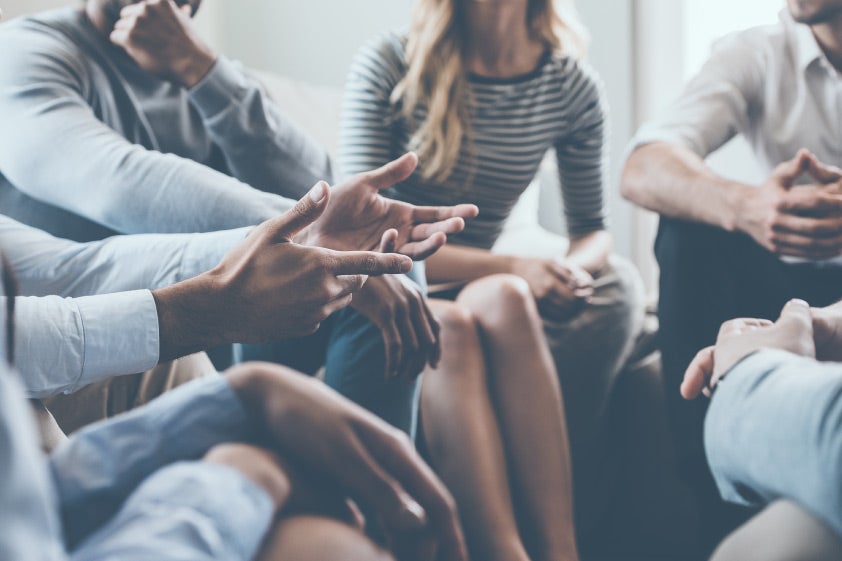 Mental Health Counselor Jobs in Private Practice
Counselors who want to blend entrepreneurial spirits with patient care can work in private practices. Private practices range from a single counselor to a group of multiple counselors with varying specialties. The popular culture vision of a mental health counselor often takes place in private practice.
Working in private practice is an adjustment for any counselor who has worked in other environments. A mental health counselor in private practice balances the health of their business with counseling work.
Private Practice Mental Health Counselor Day-to-Day Work
The heart of any private practice is a full schedule of counseling appointments. Therapists often schedule sessions for 45 minutes to one hour. Couples and group therapy sessions might require schedule adjustments.
Licensed counselor Anthony Centore considers 35 sessions per week as a reasonable workload for any mental health counselor. At this workload, a therapist spends up to 35 hours on client sessions. Centore estimated total revenues of $126,000 per year based on a 35-session schedule.
Therapists in private practice only get to full caseloads by cultivating their businesses. Centore lists the following tasks in his evaluation of how to create a private practice:
Managing office supply inventories
Maintaining liability and other insurances
Advertising in search of patients
Creating medical billing and insurance documentation processes
Coordinating schedules and meeting spaces with colleagues
For new practices, location and office space are important considerations. Finding an office that fills a gap in the market allows a mental health counselor to find overlooked patients.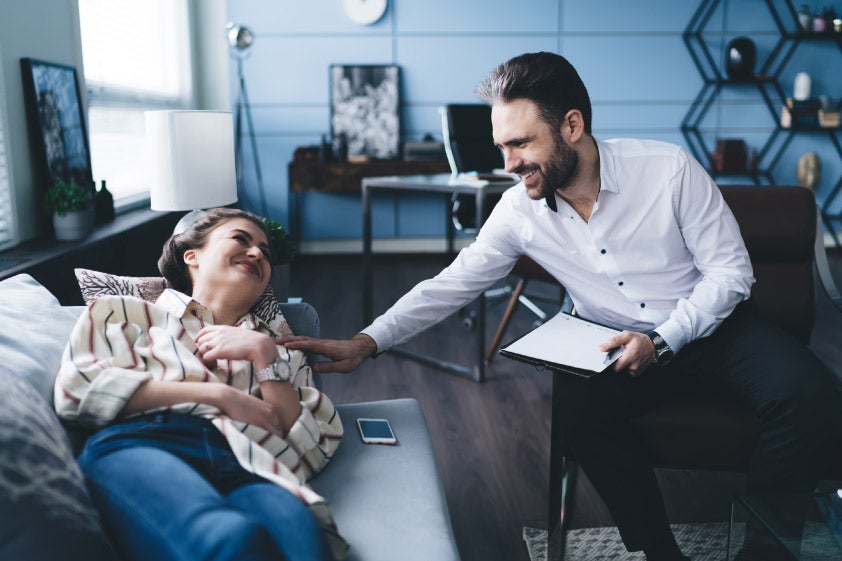 Private Practice Mental Health Counselor Job Prospects
The American Psychological Association (APA) found that 44.8% of licensed psychologists worked in private practice. Barna found that 41% of adults currently or previously saw therapists. The Barna study also found:
46% of respondents placed affordability as the most important factor in choosing a counselor
36% of remaining respondents were open to seeing a mental health counselor
30% of respondents who sought counseling were referred by their physician
24% of Gen X and 21% of Millennial respondents reported knowing a family member in counseling
Combining these surveys show that private practice counselors stand to gain from generational trends. With each generation, counselors can reach increasingly receptive audiences for their services. The keys to building a successful practice are keeping costs accessible and staying current on effective counseling practices.
Hourly fees for counseling services vary significantly based on region and specialization. Centore placed $75 per 45-minute session as a good baseline for calculating business costs. Zencare showed fees for a mental health counselor in several major cities including:
Boston ($145 per session)
New York City ($150 per session)
Providence ($135 per session)
When evaluating fees, it is important to consider how many patients receive reimbursement from insurance. Zencare found that approximately 45% of practitioners in its sample cities offered sliding scale fees based on income. Centore also estimated 20% of total revenues for a practice go into ongoing business costs.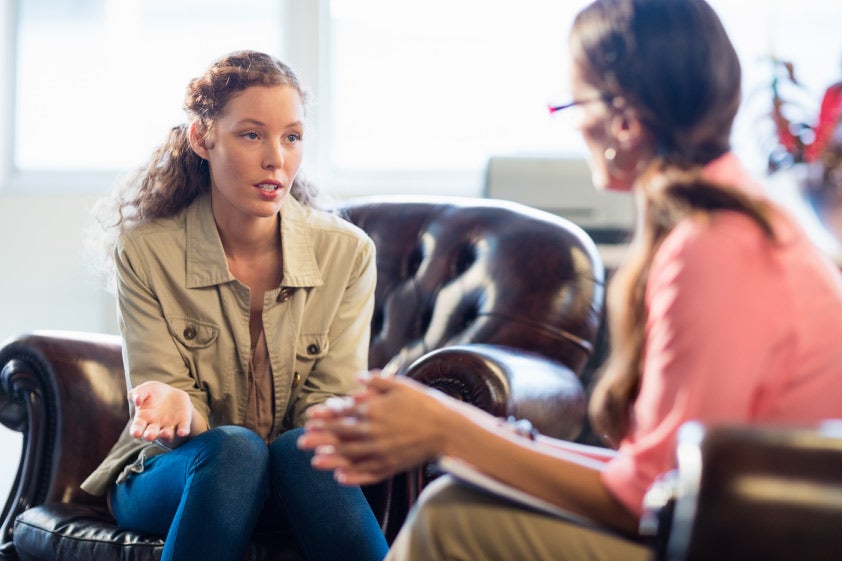 Private Practice Mental Health Counselor Pros and Cons
Marriage counselor Lisa Rabinowitz told Counseling Today why she enjoyed her work in private practice:
"My advice is not to be afraid to evolve and make changes to your career. Try working with different age groups, in different settings. Learn new counseling techniques. Challenge yourself to stay fresh. Make time for activities that bring you joy – and pay attention to where your life is leading you."
Counselor Ryan Thomas Neace offered the following insights into the challenges of private practice:
"Certainly, owning a practice increases the stress, though I think it's a qualitatively different kind of stress. Perhaps the most prominent difficulty in ownership for me is the heightening of my personal sense of loneliness, in that no one sees how much I've risked or how hard it can be, simply by virtue of the fact that they aren't owners."
Neace followed by saying that the rewards of helping patients and building a business outweigh these challenges. Rabinowitz and Neace highlight how short-term investments in a private practice lead to long-term fulfillment for a mental health counselor.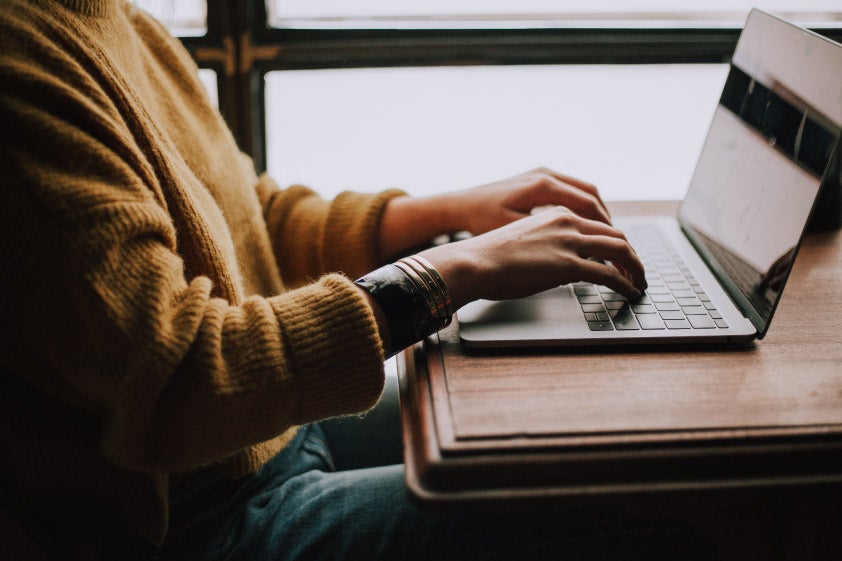 Virtual Mental Health Counselor Jobs
Advances in video conferencing and Internet connectivity bring counseling services to homes around the world. The next generation of mental health counselor positions will likely involve at least some sessions held via video call. You can also work as a mental health counselor through exclusively online providers like BetterHelp or Talkspace.
The uncertainty and stresses of modern life make virtual counseling services a growth industry. As an emerging field, it is important to determine if this path is right for your work style.
Virtual Mental Health Counselor Day-to-Day Work
Working in online counseling requires extensive interactions with prospective and current patients. Potential patients search for the right counselor and counselors conduct initial contacts to help with this process. Online counseling requires the practitioner to develop trust and openness through texts and calls.
Once a relationship is established, you can schedule regular appointments and hold video consultations. The one-on-one counseling sessions are similar in format to in-person sessions. Counseling companies often ask practitioners to serve patients between appointments through texts.
A virtual mental health counselor leans on tests and diagnostic tools to provide care across the digital expanse. Limited insurance coverage for online counseling means fewer hours spent on insurance paperwork. Each counseling platform maintains different reporting requirements to meet service quality standards.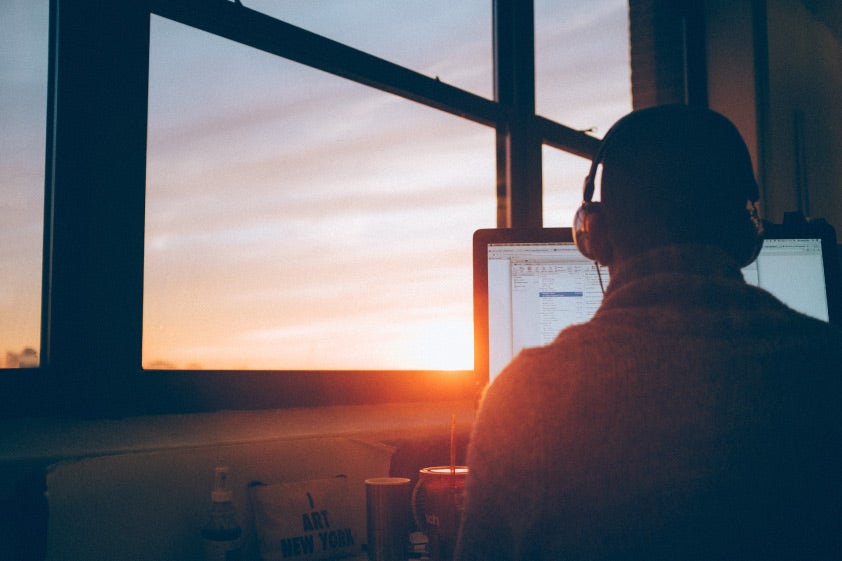 Virtual Mental Health Counselor Job Prospects
The growth in online mental health platforms has accelerated in the past five years. Recent events like the COVID-19 pandemic have made online sessions essential to house-bound patients. Online counselors reported increases in service requests up to 200% and waitlists following stay-at-home orders.
Multiple generations are now comfortable using virtual services for medical and counseling appointments. At present, counselors are adjusting to these expectations as platforms improve.
Virtual mental health counselor services pay based on per-session or monthly rates. We can use Talkspace's pricing model as an example of comparable services. Talkspace offers the following subscription levels and prices:
Unlimited audio, video and text message five days per week ($260 per month)
Unlimited messaging five days per week plus one monthly live session ($316 per month)
Unlimited messaging five days per week plus four monthly live sessions ($396 per month)
Counselors on Talkspace and its competitors receive approximately 50% of subscription fees. An online mental health counselor can build a lucrative practice full-time or add clients around their other clinical work.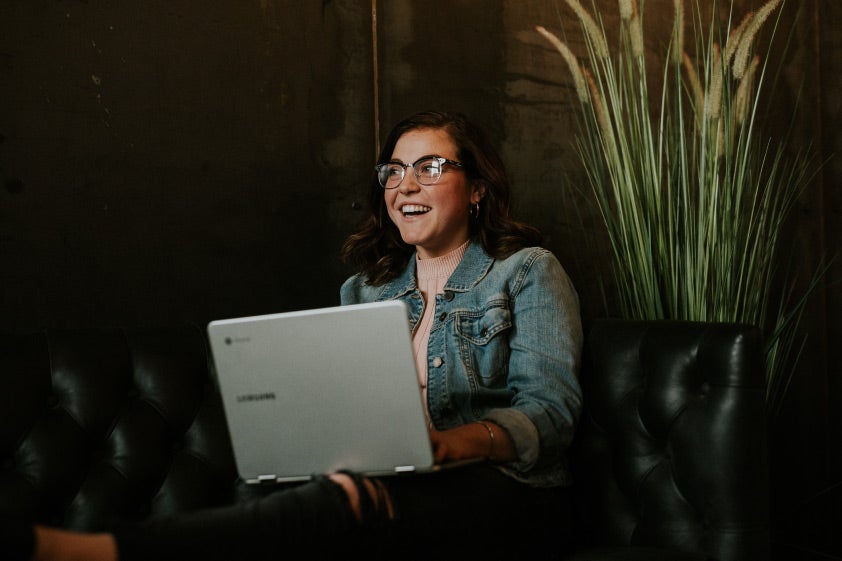 Virtual Mental Health Counselor Pros and Cons
Online counseling is a growth industry that provides flexibility to practitioners unavailable through other career paths. In virtual counseling, you can easily specialize in particular areas of practice or patient types. You also gain new perspectives by counseling patients who avoid in-person sessions.
In the beginning, a virtual mental health counselor has to work hard to find clients and build their business. The demands of communications outside of video sessions can be stressful for counselors.
Virtual counseling is still in its early stages with all of the growing pains associated with startup industries. Counselors can take advantage of these early stages by offering informed feedback and suggest changes that improve service.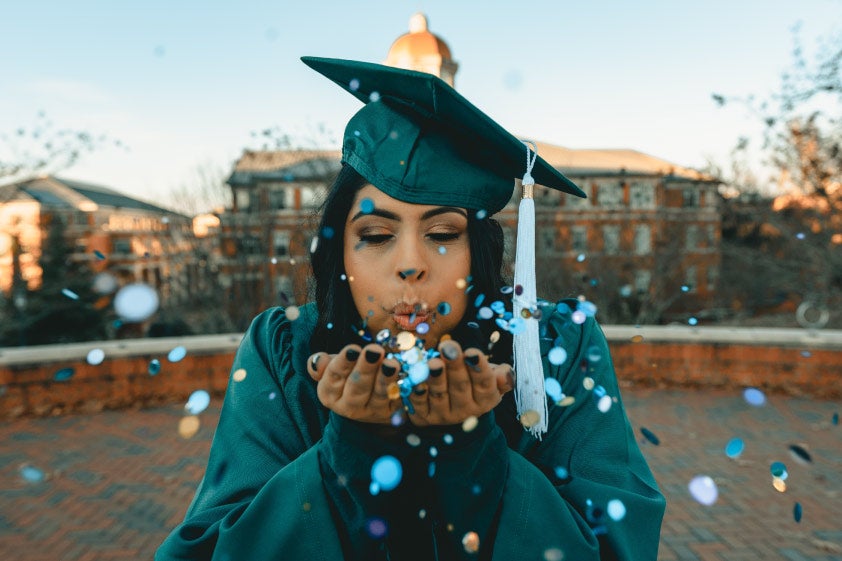 Becoming a Clinical Mental Health Counselor
St. Bonaventure University was founded in 1858 to train students in Franciscan principles. Over two centuries, the school has maintained these principles while expanding its degree offerings. The university has grown from its New York roots to a global school through online programs.
MSED-CMHC students, who pass licensing exams at a rate of 98%, learn how social, economic and cultural factors impact your patients. Faculty members teach future counselors how to put current research into individual and group counseling contexts. The program also examines professional standards that inform every counseling interaction.
Learn about SBU's Online Master's in Mental Health Counseling