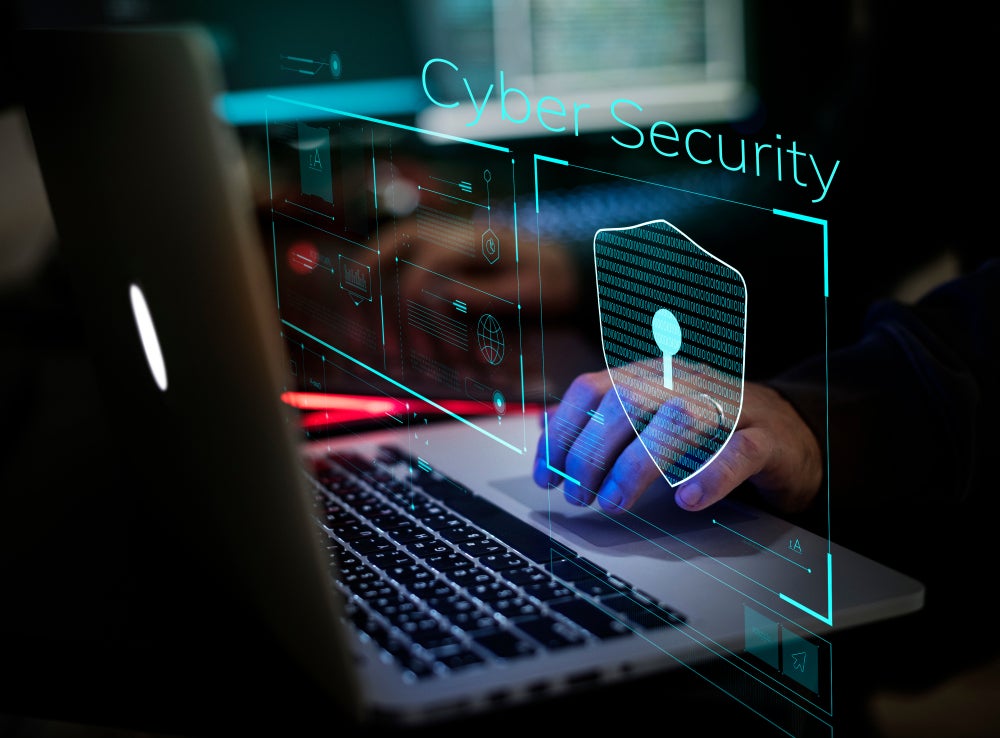 Why study cybersecurity? There are many reasons people choose to enter this lucrative industry.
Cybersecurity professionals stop hackers and other cybercriminals from stealing a company's confidential and critical information. From Internet security executives to cybersecurity consultants, these trained professionals are in high demand – the number of cybersecurity jobs is expected to increase 28 percent by 2026, according to the Bureau of Labor Statistics. (And according to Cyberseek, private and public employers in the U.S. posted more than 313,000 cybersecurity jobs between September 2017 and August 2018.)
The cybersecurity industry is growing exponentially: As data breaches and other threats against government organizations and private companies become more frequent and serious, so does the need for trained professionals who can keep data secure.
Those with a professional background and education in cybersecurity can work as engineers, analysts, consultants, executives, and more. Some of the highest-paying cybersecurity jobs (according to Indeed) include Application Security Engineers, Directors of Information Security, and Senior Security Consultants. According to the Bureau of Labor Statistics, financial institutions and healthcare organizations are especially in need of information security professionals to keep their vulnerable data safe.
This high demand means that even those seeking an entry-level role in cybersecurity can do so with the confidence that career advancement in the field is promising. The bottom line: There's a lot of career potential in cybersecurity.
Cybersecurity roles often need an advanced level of experience and education, making candidates with master's degrees in cybersecurity especially appealing. According to analytics software company Burning Glass, 61 percent of cybersecurity positions require at least a bachelor's degree, while 23 percent of jobs want candidates with a master's degree (and at least three years of professional cybersecurity experience).
Here are three reasons why pursuing a master's in cybersecurity can be a smart decision for people aspiring to executive-level cybersecurity, information security, and IT roles.
 1.  Education and training geared specifically to the cybersecurity field
Those working in cybersecurity must always be one step ahead of cybercriminals, by coming up with new ways to keep a company's critical information safe. Great cybersecurity pros respond to security threats, proactively defend computer systems from data breaches, and build innovative secure networks. According to the Computing Technology Industry Association, employers also value information security professionals with experience in Linux, project management, and information systems.
Graduate-level cybersecurity programs cover all of the above, focusing on technical knowledge (penetration testing, ethical hacking, forensic analysis, machine learning, secure software design), project management, communications, information security ethics, and professional networking. Students leave a cybersecurity master's degree program armed with Python, Java, and Linux knowledge; a sharp problem-solving acumen; and expert-level knowledge of information security. These master's programs often also focus on management and leadership skills, which are crucial traits for cybersecurity professionals looking to move into senior and executive-level positions.
This cybersecurity-specific education is especially beneficial for someone who's looking to transition from another industry into cybersecurity. They might already have the leadership skills and industry knowledge, but they lack the technical cybersecurity skills, which is where these advanced degrees can really come in handy.
2. High-level preparation for important cybersecurity industry certifications
Companies and organizations looking for cybersecurity professionals often want candidates to have specific industry certifications – there's an array of them in the cybersecurity world alone. In fact, a recent report published by Burning Glass found that 35 percent of cybersecurity jobs call for prospective employees to have some type of industry certification. These are the top certifications, according to Business News Daily:
CEH (Certified Ethical Hacker)
CISM (Certified Information Security Manager)
CompTIA Security
CISSP (Certified Information Systems Security Professional)
GSEC (SANS GIAC Security Essentials)
While certification requirements vary depending on the type of cybersecurity job one is seeking, they all generally test a professional's technical skills – everything from advanced knowledge of ethical hacking to enterprise-level security management. The faculty at some of the top graduate-level cybersecurity programs in the country is well aware of the importance of these certifications when seeking employment, and they've shaped the curriculum to cover what's included in the exams.
3. Networking opportunities
As is the case in many industries, networking can play a huge role in finding new and lucrative career opportunities – and that's no different with cybersecurity and information security. Of course, learning the hard and soft skills mentioned already in this story are important, but another benefit of a master's degree in cybersecurity is the potential industry connections and opportunities that can arise while you're in school. Faculty members have deep experience and connections in the cybersecurity industry, for example, but some of your classmates may have solid connections too.
Many universities that offer a master's degree in cybersecurity work in partnership with local cybersecurity companies and organizations, which gives students an unprecedented opportunity to learn about the field while working in real-world situations. (This can look pretty impressive on a resume and help a student earn some of the professional experience many senior-level cybersecurity roles requite.) In addition, universities often have career development and alumni networks that can help with the job search.
The Benefits of an Online Cybersecurity Master's Degree
For the reasons stated above (among others), many professionals pursuing advanced and executive-level careers in cybersecurity find a master's degree lucrative. A master's degree in cybersecurity can be even more beneficial when it's offered online, because it lets professionals interested in entering the field continue to work full-time as well. Online cybersecurity master's degree programs give professionals the flexibility to work full-time and fit higher education into their demanding schedules.
St. Bonaventure University's Online Master of Science in Cybersecurity program prepares students for cybersecurity careers through a completely virtual classroom environment. Class times are flexible, and with six start dates per year, students aren't limited to one potentially inconvenient launch dates. There's still a substantial human connection with an online education: Students work in cloud-based labs on real-world cybersecurity problems, and also have the opportunity to study with the Western New York Cybersecurity Research Center, an official partner of St. Bonaventure.