The Future of Female Leadership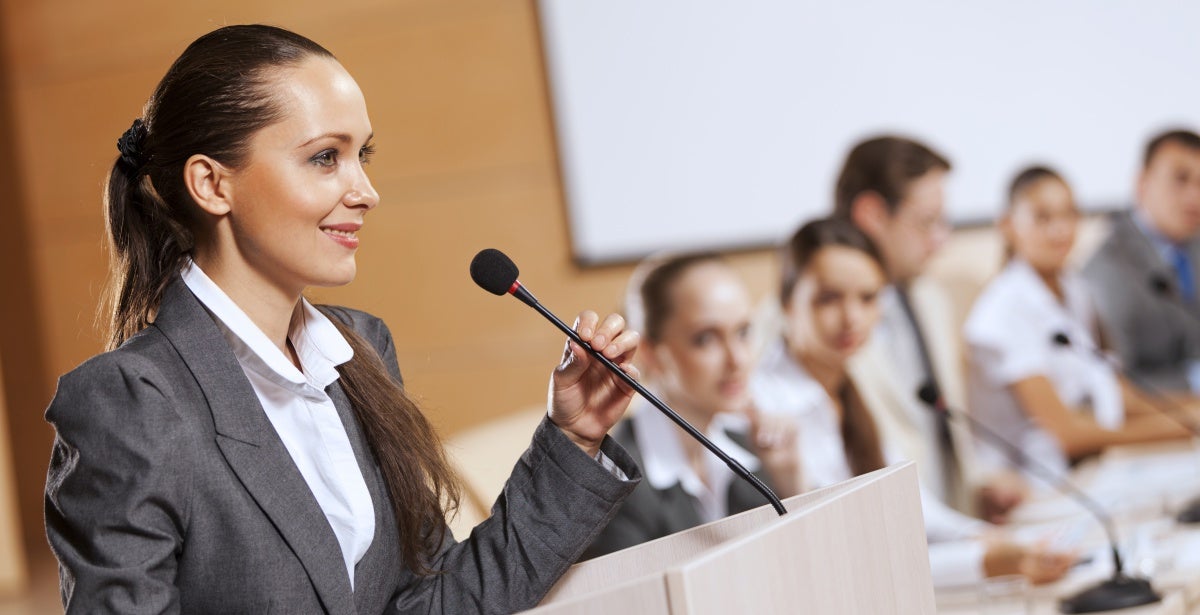 "What you do makes a difference, and you have to decide what kind of difference you want to make." - Jane Goodall.
Women have been in the workforce for more than 100 years and continue to make significant strides in employment and leadership representation. There is no question that women are instrumental in leading the future of work. Women in leadership are changing the state of work and bringing essential traits to the workplace that redefine what makes a great leader. Yet, despite progress, there is much work to be done. For example, women feel increasingly more burnt out at work than men, and women of color are still vastly underrepresented at the top.
Additionally, there is a skills gap sweeping across the United States. Organizations are implementing leadership programs, and many individuals enroll in higher education to upskill and reskill for the future. Professionals are completing an Online Master of Arts in Leadership to learn organizational intelligence, cross-functional awareness, ethical leadership and inclusion, leading in a digital world, and more.
This blog investigates the current state of female leadership in the workplace, how women redefine leadership, the future state of women in leadership, and how you can lead with confidence and be a driving force toward positive social change.  

What Challenges Impact Female Leadership in the Workplace? 
"The first problem for all of us, men and women, is not to learn, but to unlearn." - Gloria Steinem.
In the United States, women comprise nearly half of the workforce (47%) and 40.9% of managers. However, female leadership in the workplace varies based on location and across groups based on race, LGBTQ+, and disabled demographics. In addition, marginalized groups continue to lack representation in overall employment and leadership roles; surveys show that men occupy 62% of C-suite positions, followed by 20% of white women, 13% of men of color, and only 4% of women of color.
Numerous challenges impede progress in the journey to gender equality at work. A survey conducted by Catalyst details the five top challenges women face in the new, uncertain world of work, including:
Lack of access to adequate childcare and parental support: Catalyst's report shows that women spent three times as many hours on unpaid childcare in 2020 than men; this amounts to an average of 173 additional hours (by women) versus 59 (by men).
Not enough flexibility in their workplace: The lack of access to childcare and time spent on parental responsibilities means that women require more flexibility at work to balance competing priorities. Women struggle to locate employers who will respect their need for flexible, remote work options and added time off.
Widening gender pay gap: Despite recent strides, the pandemic set women back regarding equal gender pay. After taking time off, Catalyst found that many women faced a "pay penalty" and earned 7% less than men when returning to work.
Absence of sponsorship and mentorship: Women need support from senior leaders who advocate for their advancement. Many female leaders lack sponsorship and mentorship because they have a smaller pool of leaders to choose from who face the same gender-related challenges.
Unconscious bias: Unconscious bias influences an individual's behavior toward a person or group of people. This bias is rooted in racism, sexism, and other forms of discrimination that impact people's behaviors without conscious awareness. For example, Catalyst reports that black women working from home faced the burden of switching their behaviors to "optimize the comfort of others with the hopes of receiving fair treatment." Women, especially women from marginalized groups, continue to work overtime to combat other people's unconscious biases at work. 
Dr. Kimberly DeSimone, gender equity expert, executive coach, and M.A. in Leadership program director at St. Bonaventure University, discusses the challenges of female leadership in the Advancing Women Podcast. Dr. DeSimone says, "We still have a workforce that was designed during a time that looked very different for our country, and so it continues to work well for those it was designed to work for."
Dr. DeSimone goes on to say, "The idea that you can take the existing workforce designed originally around the homemaker and breadwinner model and just pour women in and stir, will never work, especially not for women. We've been trying for half a century and women keep stepping up to the task, getting the degrees, working hard overcoming the barriers. Working, working, working. At the end of the day, when you look at those top levels, what we see is very, very little change and a very resilient pipeline to the top level positions of pay, prestige and power. We need to realize that equity is about understanding how "the same" doesn't work."
What Important Traits Do Women Bring To The Workplace?
"Never limit yourself because of others' limited imagination; never limit others because of your own limited imagination." - Mae Jemison.
Women make excellent leaders. Recently, research has emerged to identify female leaders' influential traits in the workplace. Experts believe that women in leadership tend to be seen as community-driven, compassionate, patient, and trustworthy. A collection of studies also shows that five positive traits are more prevalent in female leaders. The following characteristics can be cultivated by all leaders, regardless of gender.
Empathy: Empathy is the ability to understand and share one's feelings with another person. This soft skill is increasingly valuable for leaders who seek to understand and communicate effectively with their teams. Women more commonly exhibit empathy in their leadership style, allowing them to connect with diverse groups. 
Humility: Humble confidence is a valuable skill proven to increase flexibility, cooperation, and collaboration at work. Humble leaders act as part of the team rather than above the group. 
Persuasiveness: Studies show that women are more persuasive than men due to increased empathy and humility. A compelling leader can help inspire and motivate people to act in ways that support organizational initiatives and success. 
Entrepreneurial spirit: Female leaders are shown to take calculated risks and experiment by challenging the status quo. These traits allow women to take the initiative and drive innovation at work.
Resilience: Studies show that women bounce back faster than men and can think more clearly under pressure. A resilient leader can lead teams through uncertainty and remain clear-headed in the face of adversity.  

What Is The Future Of Women In Leadership? 
"Step out of the history that is holding you back. Step into the new story you are willing to create." - Oprah Winfrey.
The future of work depends on female leadership. Experts predict that women will not just be a part of the future of work but will change the future of business management forever. Many agree that the male-dominated model is due for an overhaul at all levels, and changes are underway. Globally, 60% of university graduates are women, and female leaders are taking the world by storm, including change-makers like the Prime Minister of New Zealand, Jacinda Ardern, the Former Chancellor of Germany, Angela Merkel, and the Prime Minister of Finland, Sanna Marin.
To step out of history and create a future of gender equality, people of all genders and backgrounds must empower women at work. Female empowerment means providing childcare options, implementing female sponsorship, offering flexibility, amplifying female voices, funding leadership programs and higher education, and improving female representation in high-level leadership positions. The future also relies on diversity, equity, and inclusion (DEI) initiatives that support all women, including women of color, women with disabilities, and women in the LGBTQ+ community.  
How Can Leadership Programs Help Female Leaders?
"It took me quite a long time to develop a voice, and now that I have it, I am not going to be silent." - Madeleine Albright.
Many leadership training initiatives fail due to a lack of employee adoption. Companies across the United States spend more than $160 billion annually on employee training and education. Still, they claim they do not see a positive return on their investment, mainly because many employees revert to old working methods after training.
Leaders must first change their behaviors and lead by example. For example, women in leadership can mentor other female team members and support their career development and growth. In addition, organizations can support leadership training by funding higher education and encouraging their leaders of all genders to enroll in leadership programs, like a Master's in Leadership, to build soft and hard skills related to organizational management, communication, social impact, international influence, data-driven decision-making, and more. As a result, leaders can apply their learnings to drive organizational change and improve internal training and development initiatives. 

Lead the Future of Work and Support Women in Leadership at St. Bonaventure University 
Are you ready to lead the future of work and empower women across organizations and the world? If so, the Online Master of Arts in Leadership at St. Bonaventure University can prepare you for your desired career journey. 
This 100% online graduate program takes as little as 15 months to complete and requires no GRE or GMAT. The coursework is designed to equip you for leadership roles or enhance your potential if you are a seasoned leader. You will learn to harness your leadership skills to empower employees and work towards positive social change.
Our online Master's in Leadership graduate degree imparts a distinctive skill set necessary for leadership success, including organizational intelligence, communication skills, and global perspective.
Courses range from leadership and ethics and diversity to organizational structure and behavior to leading the digital world and leading change. Before graduation, students complete a strategic leadership project incorporating the knowledge they have gained into real-world problem-solving for organizations. In addition, each student prepares a Leadership Portfolio that highlights their growth as a leader and development throughout the program.
Learn to lead a better future for all with the Online Master of Arts in Leadership at St. Bonaventure University.