What is AACSB Accreditation?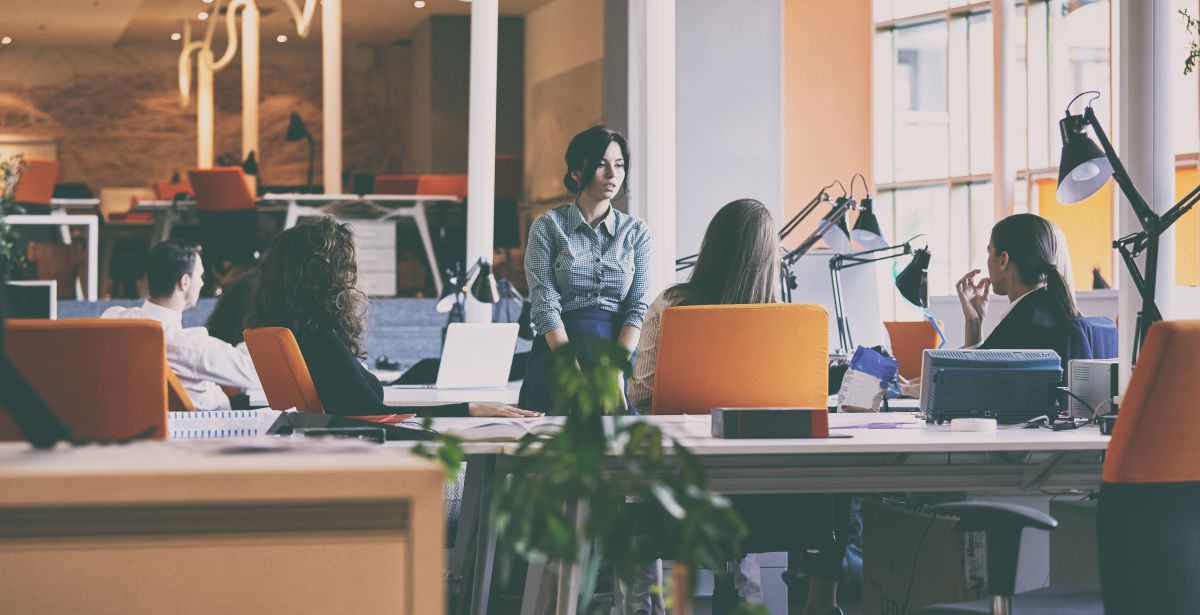 An AACSB accreditation indicates that a business school is committed to strategic management, learner outcomes, thought leadership, and greater social impact and influence. Presently, only five percent of business schools worldwide are accredited by the AACSB, making them exceptionally qualified to deliver high-quality and reputable programs. Learn more to better understand the origins, standards, and importance of considering the AACSB accreditation in your journey to selecting the right MBA program.
What is the AACSB Accreditation?
AACSB stands for "Association to Advance Collegiate Schools of Business." AACSB is a global nonprofit association that connects educators, students, and businesses to create the next generation of influential leaders. The organization is value-driven and committed to various advocacy areas, including diversity, equity, and inclusion (DEI), impactful leadership, innovation, and positive societal impact. 
The AACSB founded its accreditation to encourage business schools to be accountable and improve their business practices by demonstrating strategic management, learner success, thought leadership, and societal impact. Every year, the organization releases updated business standards based on feedback from peer review teams, assigned committees, deans, accounting program administrators, and other representatives from AACSB's reputable business education community. Overall, AACSB accreditation is a stamp of approval regarding a business school and its programs as top-ranking in the world according to AACSB's diverse and rigorous standards. 
Learn more about SBU's Online MBA Program
Why Should the AACSB Accreditation Matter to Me?
Pursuing a business degree is a financial investment and time commitment. There are significant benefits associated with MBA programs. Still, as a student, you want to feel confident that you are choosing a reputable MBA program to access relevant skills, recognition, and  opportunities in your business career.
The AACSB Accreditation was designed to help students identify the top business schools that offer high-quality education and a reflective return on investment. Choosing a business school that is vetted by an outside organization and awarded with accreditation provides additional assurance that you're joining an esteemed university. According to AACSB, AACSB-accredited schools are proven to provide the best in business education worldwide and offer the following benefits:
Worldwide recognition from top employers 
Opportunities from employers that exclusively hire graduates from AACSB-accredited schools
Increased access to recruiters post-graduation
Opportunities to receive higher and more competitive salaries
Increased student satisfaction throughout program completion
Networking opportunities with more international business students
Instruction from world-class teachers 

What are the AACSB Accreditation Standards?
The AACSB's guiding standards are principles-based and outcomes-focused and affirm AACSB's commitment to delivering the world's highest standard of quality in business education. Additionally, the committee reviews and revises the standards to reflect the ever-changing business landscape and meet the evolving needs of prospective students. For AACSB, a school must have a mission and demonstrate an ability to actively exemplify its values through programs, scholarship options, student outcomes, and impact. The nine standards are organized into three primary categories: 
1. Strategic Management and Innovation
Strategic planning
Physical, virtual, and financial resources
Faculty and professional staff resources
2. Learner Success
Curriculum
Assurance of learning
Learner progression
Teaching effectiveness and impact
3. Thought Leadership, Engagement, and Societal Impact
Impact of scholarship
Engagement and societal impact

Source: AACSB.edu
How Does a Business School Qualify for AACSB Accreditation?
The process a business school must undergo to qualify for AACSB accreditation is rigorous and thorough. The committee and AACSB community want to ensure that accredited business schools adequately demonstrate an alignment to their core values and positively represent what it means to hold this exclusive accreditation.
To qualify for the AACSB accreditation, a business school must engage in the following:
Apply to become an educational member of AACSB
Submit an initial unit of accreditation application for review and approval
Submit an eligibility application and develop an initial self-evaluation report (iSER)
Pay the IAC or AAC acceptance and initial accreditation fee
Work with a mentor to determine their AACSB accreditation standards alignment
Submit a final iSER and strategic plan
Undergo a final SER review, pre-visit analysis, and school visit
Ratification or denial of accreditation
Submit the final documents
What Differentiates an MBA Program from an AACSB-Accredited School?    
In a traditional MBA program, students learn advanced business skills, cultivate knowledge in specialized areas, improve communication and leadership acumen, improve decision-making, and exercise new ways of thinking. If you are passionate about ethical leadership and making an impact on the world through conscious business practices, an AACSB-accredited school is an excellent place to enroll.
Marcus Jones is a Certified Personal Banker and graduate of St. Bonaventure University's (SBU) online MBA program. Prior to enrolling in his MBA, Marcus lacked the confidence needed to further his career in the Banking and Financial Services Industry. After completing SBU's AACSB-accredited MBA program, Marcus garnered attention from employers that recognized the school's reputation. Marcus reflects on his experience by saying,
"I have had many wonderful outcomes from my online MBA at SBU: I was inducted into Beta Gamma Sigma, which introduced me to an international network of business professionals for future career opportunities; I gained the necessary confidence I previously lacked to advance my career in the financial services industry; and, I have been granted job offers from several corporations who are aware of the excellent career preparation SBU's business school has to offer."
In addition to global networking and career opportunities, an AACSB-accredited MBA program focuses on societal impact so the next generation of business leaders can create a more equitable, sustainable, and just future for all. According to Forbes, leading with purpose is the key to environmental, social, and governance (ESG) success. Forbes also finds that public companies now consider broader societal impact and responsibility as their top priority, above shareholder returns. 

Make an Impact In St. Bonaventure University's AACSB Accredited MBA Program
The reputation and quality of our accredited online MBA program provides graduates with a competitive edge. St. Bonaventure's School of Business is among only five percent of business schools worldwide accredited by the Association to Advance Collegiate Schools of Business (AACSB). This accreditation is an incredible distinction that ensures our business professors are professionally and academically qualified, significant learning resources are in place, and our program is regularly assessed through student and faculty input.
Our online MBA goes beyond the traditional Master of Business Administration. Through personalized and interactive coursework, you'll become a well-rounded professional prepared to lead and innovate in a variety of business environments.
SBU offers students the following benefits:
AACSB Accredited: Top 5% of business schools worldwide.​
Perfect for career advancers and industry changes.​
Flexible Schedule: Continue working full-time with flexible, 100% online coursework.​
Specializations are available: Business Analytics, Finance and Marketing.​
Easy enrollment: No application fee. Six starts per year. GMAT waiver available. ​
Graduate in as few as 20 months with our seven-week courses.​
Competitive tuition