Why Your Company Needs an ESG Strategy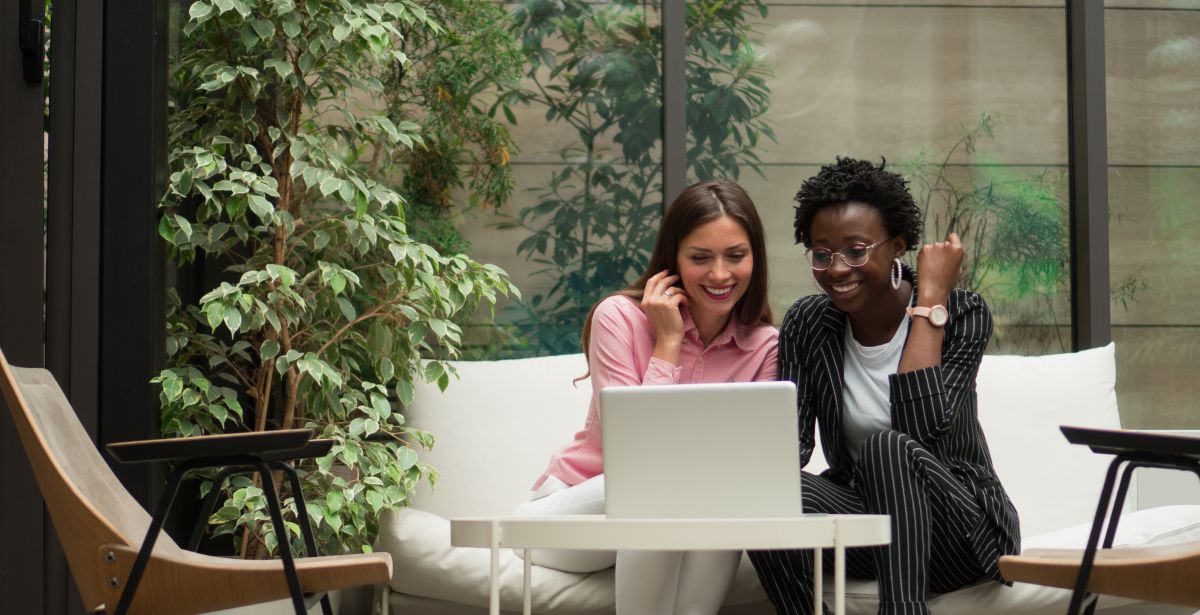 The best business models combine financial profitability with ethical practices, creating a solid foundation for sustainable growth. Creating a cohesive strategy around environmental, social, and governance (ESG) metrics has become the gold standard for building great companies. An ESG strategy matters for businesses of all sizes, not just large corporations. Environmental, social, and governance issues have a direct impact on financial performance, steady growth, and stakeholder confidence. Investment in companies following ESG guidelines has risen 42% since 2018.
What Does ESG Stand For?
Environmental Factors
As the world becomes increasingly concerned about the changing climate and the way businesses affect our planet, it is essential for companies to show their resource usage. Organizations who have committed to an ESG strategy track their operational effects on multiple factors, including:
Decarbonization
Air and water pollution
Waste management
Deforestation
Green energy 
As companies make environmentally conscious decisions, they are giving potential investors confidence in a sustainable and responsible future, which in turn raises profits.
Social Factors
A strong ESG strategy also constructs ethical policies that create a better working environment for employees and a company culture that appeals to responsible consumers. Becoming transparent about your company's social regulatory metrics gives confidence to potential customers and investors alike, and it also gives your employee retention a boost. These metrics can include a host of social factors, such as:
Diversity and inclusion in hiring
Equity in wages across gender
Equal opportunities
BIPOC and LGBT+ representation
Fair labor practices
Clear sexual harrassment policies
It is clear that companies with a strong sense of social responsibility appeal to applicants and interviewees. In fact, many of those entering the workforce choose to work at companies who are committed to social issues over companies that offer higher compensation.
Governance Reporting
Transparency matters, especially when it comes to the internal policies and workings of an organization. It's important to have good leaders making decisions for your company, creating policies and ensuring they are each carried out properly. Good governance ensures that every part of your company is being conducted well. Effective governance covers a range of issues, including:
Diversity in board membership
Harassment and corruption oversight
Pay for executives
Compliance and ethics
Risk management
Legal affairs
Bribery and lobbying
When policies are clearly stated and effectively carried out, your business will gain the kind of stability that comes from consistency. Your employees and executives can rest assured that they are within the bounds of clearly-stated rules, and investors will appreciate your company's transparency. 

Measuring the Strength of Your ESG Strategy
ESG frameworks have risen in prominence in recent years. Along with this rise, the standard for a solid ESG strategy has become far less ambiguous. A number of third-party organizations have created datasets that measure and report ESG compliance, including Bloomberg Professional Services and RepRisk. With these analyses, it's easy for investors to find companies that are committed to sustainability and ethical practices.
Two main frameworks help these third parties measure ESG standards. The Global Reporting Initiative (GRI) was founded in 1997 with an emphasis on the environmental impacts of businesses around the world. This system focuses on a specific set of reports that include sustainability, climate change, water security, and biodiversity. The International Organization for Standardization (ISO) casts a wider net, offering standardized guidelines for health and safety, security, and quality along with environmental impact. Most third-party data takes both GRI and ISO standards into account. Just as unethical business practices harm companies in the long run, adopting ESG guidelines is a powerful indicator of future success. 
Learn more about SBU's Online MBA Program
Why An ESG Strategy Matters
Top companies around the world are recognizing the importance of a robust ESG strategy, from tech companies like Microsoft and Accenture to others like Gildan Activewear and Sherwin-Williams. These companies, along with many others, have implemented drastic changes to their business models in recent years in order to boost their ESG compliance and set themselves up for a sustainable future.
Importantly, commitment to ESG principles do not seem to stand in the way of profitability. In fact, stock market research suggests the opposite. A recent study showed that top talent is attracted to employers with higher ESG scores than their competitors. This trend is projected to continue upward as the workforce becomes more heavily composed of Millennial and Gen Z employees.
Similarly, Forbes reports that companies with high ESG compliance inspire confidence in investors by giving them a holistic view into the inner workings of a company. This confidence is inspired by the idea that "ESG investing goes beyond a three-letter acronym to address how a company serves all its stakeholders: workers, communities, customers, shareholders and the environment."

How to Build an Effective ESG Strategy
Building an effective ESG strategy takes time and effort, but it offers a worthy return on investment. To begin, take a hard look at your company's current regulatory compliance. Are you reporting the correct data? Is there an area of compliance within your organization that could be improved upon? Consider what you want to achieve with your strategy, and create trackable goals that make sense for your company and your industry. According to a recent report, creating clear goals "will also help your customers, partners, and employees identify and resonate your brand with the sustainability goals that you stand for."
Your ESG strategy should also be informed by your stakeholders. As investors in your business, changes in your approach to environmental, social, and governance factors could affect them significantly. Engage in conversations with them about these proposed changes, learning how you can improve the company in ways that benefit everyone who's bought into it.
After you've established your goals and discussed your strategy with stakeholders and leaders, determine who should receive your ESG report. Frameworks like GRI, as previously discussed, are most widely used. Still, you may find that your industry may benefit from a more specific system, like the Sustainability Accounting Standards Board (SASB) or the Carbon Disclosure Project (CDP).
As you build your ESG strategy, you'll likely want to bring in experts in these areas, either as employees or consultants, to help you hone your processes and ensure you collect accurate data to report. When you have a strategy you are proud of, you'll be thrilled to promote it to your stakeholders, investors, consumers, and employees alike.

Where Do I Start?
For current and prospective business leaders, earning an MBA degree can be a valuable asset in building and executing an ESG strategy. An online master in business administration degree from St. Bonaventure University will further your credibility in the workplace and hone your existing professional skills, allowing you to expand upon a foundation of sustainable business practices for your company. Learn to overcome challenges with a global perspective and decision-making skills influenced by the moral and ethical values that define our Franciscan tradition.
Our AACSB accredited online MBA program goes beyond the traditional Master of Business Administration, ranking in the top 5% of business schools around the world. Through personalized and interactive coursework, you'll become a well-rounded professional prepared to lead and innovate in a variety of business environments in as few as 20 months.
Because our MBA program is 100% online, this degree program's flexibility is perfect for prospective students who are already in the workforce. You'll receive dedicated support from world-class educators, and you can select one or two concentrations in the essential business areas of Business Analytics, Finance, Marketing, and General Business.
Earning your MBA with us offers a wide range of benefits, from career advancement and salary increases to forming diverse connections and gaining versatility in your career. If you want to build a business that leads the way in environmental, social, and governmental regulations, get started by learning more about our online MBA degree.