Cybersecurity Degree: Everything You Need to Know About Earning an MS in Cybersecurity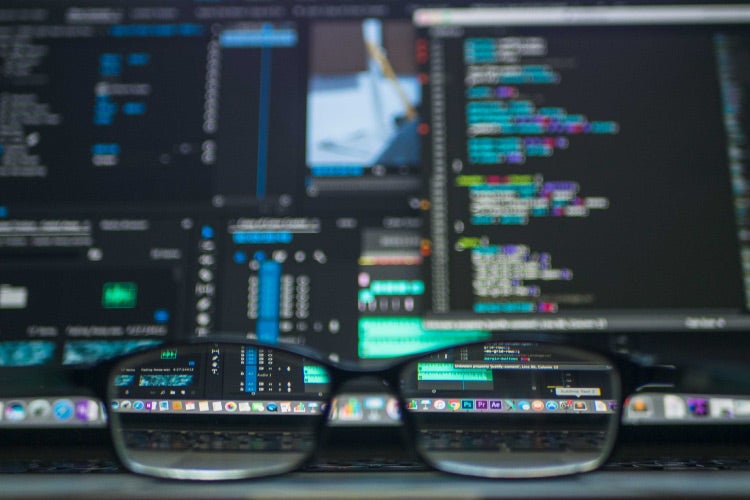 A cybersecurity degree makes you an in-demand professional thanks to a rapidly growing digital landscape. The Bureau of Labor Statistics (BLS) estimated a 32% growth in jobs for information security analysts from 2018 to 2028.
Employers are also compensating cybersecurity professionals well with a 2018 median salary of $99,730.
The growing demand for cybersecurity degree holders is best summarized by Stephane Nappo of Société Générale:
"It takes 20 years to build a reputation and a few minutes of cyber-incident to ruin it."
Completing a graduate cybersecurity degree places you in a position to innovate and lead teams of IT professionals. You can also use your cybersecurity degree as preparation for valuable industry certifications. A master's degree plus certifications puts you in a position to hold managerial and executive positions in the cybersecurity field.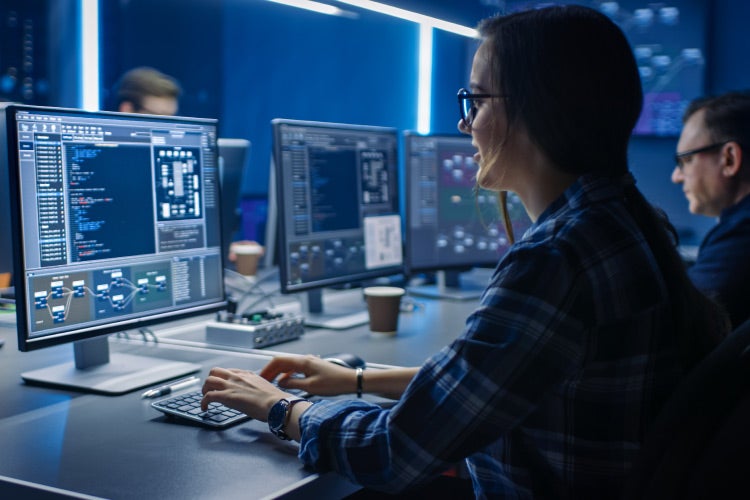 Filling Industry Demand with a Cybersecurity Degree
Major figures in the cybersecurity industry have raised alarm bells in recent years about skill shortages. Statista estimated 4.54 billion active users of the Internet around the world in January 2020. We gain perspective on the enormity of data security challenges with the following statistics:
2,700,000,000,000,000,000,000 bytes (or 2.7 zettabytes) existed online in 2017
1.7 megabytes of new data were created each second in 2020
149,513 emails were sent each minute in 2017
Data traveling the world is battered by a variety of security threats. Norton identified major cybersecurity threats in 2020 including:
Deepfake videos and voice technology
Synthetic identities
AI-enabled hacks
Disinformation campaigns on social media
Quantum computers overwhelming security systems
The best cybersecurity degree programs train graduates to develop measures that counter evolving threats. Understanding the scope of the world's cybersecurity weaknesses will motivate your graduate studies.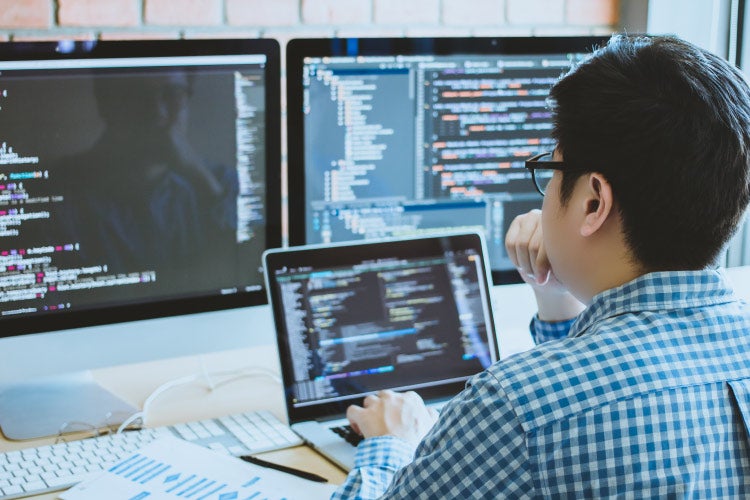 A Cybersecurity Degree Protects Consumers and Businesses
Cybersecurity threats present tangible threats to businesses of all sizes around the world. IBM's Cost of a Data Breach Report in 2019 put numbers to these threats. According to the report, cybersecurity breaches:
Cost an average of $3.92 million to remedy
Were most expensive to remedy in the U.S. with an $8.19 million average cost
Impacted an average of 25,575 records
There are less obvious impacts facing companies and governments with insufficient cybersecurity talent. McAfee's Hacking the Skills Shortage report goes beyond direct financial damage to evaluate other effects of skill deficits. Surveyed companies noted the following effects of cybersecurity issues:
35% couldn't maintain adequate staffing levels due to existing weaknesses
33% were targeted by hackers due to reputations for security gaps
25% lost proprietary data during security breaches
22% experienced negative public attention due to security threats
17% saw diminished ability to produce intellectual property due to threats
Combining a cybersecurity degree with certifications allows you to solve global data security threats. It is helpful to understand where companies and governments are facing the biggest deficits before entering the job market.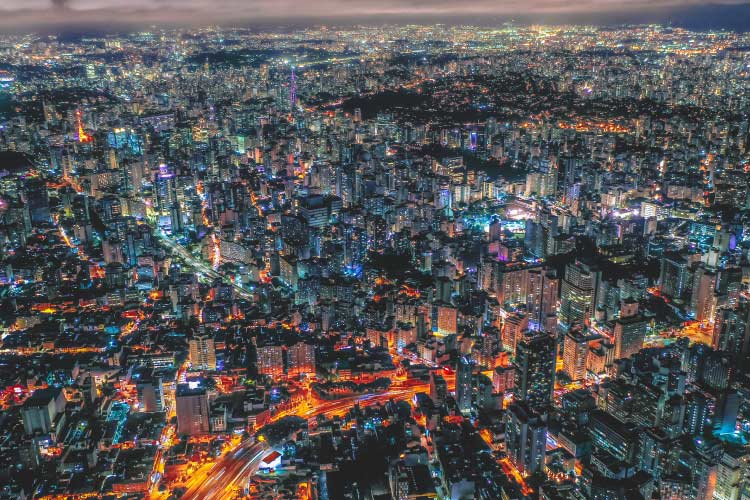 Going Global with a Cybersecurity Degree
Cybersecurity skill gaps are not evenly applied across the globe. The intersection of government investments, corporate skill development and education availability is different in every country. (ISC)² highlighted areas of growth in the field with its 2019 Cybersecurity Workforce Study.
The global shortage of cybersecurity experts was approximately 4 million. (ISC)² concluded that a 145% growth in qualified professionals is necessary to meet demand. The following regional shortages show that your cybersecurity degree opens a world of possibilities:
Asia-Pacific: 2.6 million
Latin America: 600,000
North America: 561,000
Europe: 291,000
Your cybersecurity degree qualifies you for jobs in an IT capacity and beyond. Respondents to the (ISC)² survey worked in industries including:
IT Services: 22%
Financial Services: 8%
Government: 7%
Manufacturing: 6%
Healthcare: 6%
No matter where you work, a cybersecurity degree along with a certification boosts your salary. (ISC)² evaluated non-certified and certified salaries in four countries and found the following premiums:
70.3% in Asia-Pacific ($37,000 and $63,000)
31.3% in Latin America ($16,000 and $21,000)
21.5% in North America ($76,500 and $93,000)
13.5% in Europe ($52,000 and $59,000)
There are a lot of security certifications available in the marketplace. We can look at some of the most valuable certificates to see how they complement a cybersecurity degree.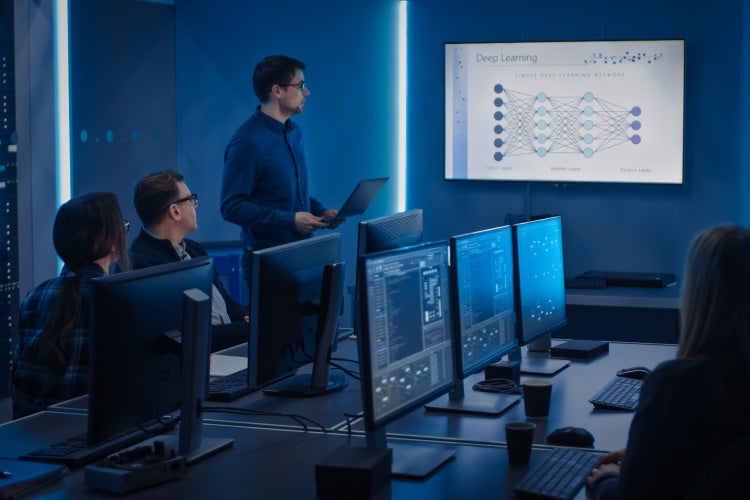 Cybersecurity Degree and Certified Ethical Hacker (C|EH)
The term hacker has become familiar to the general public. Our increased reliance on digital data and transactions makes us vulnerable to hackers. To counter these threats, companies often term to white-hat professionals or ethical hackers.
An ethical hacker evaluates the security vulnerabilities and risks of a system with the goal of eliminating these gaps. Ethical hackers get in the minds of ill-intended hackers to help governments, corporations and other organizations.
Your cybersecurity degree prepares you for the Certified Ethical Hacker (C|EH) certification. EC-Council maintains rigorous standards for its certification exam as well as its prep course. C|EH-certified professionals gain the trust of clients who may be concerned about ongoing security concerns.
C|EH Certification Eligibility
Prospective C|EH participants don't head into the exam without experience or evaluation by EC-Council. To complete this certification, you need to meet one of the following standards:
Demonstrate at least two years of professional information security experience
Complete the C|EH prep course
Possess a previous version of the certification
EC-Council's prep course puts participants through real-world cybersecurity scenarios. The 20-session course covers hacking topics like session hijacking, social engineering and denial-of-service. Upon completion, you are ready to complete the certification exam.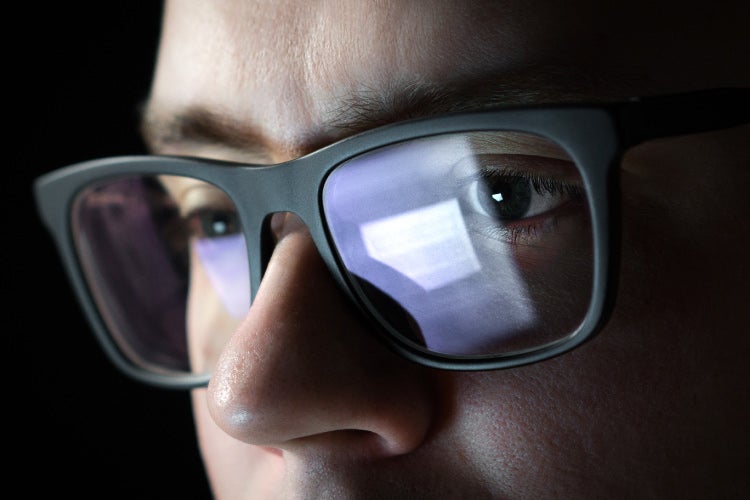 C|EH Certification Exam
The exam can be completed virtually or through an in-person location approved by EC-Council. Heading into the test, you should know that:
EC-Council allows up to four hours for each exam
The exam contains 125 multiple-choice questions
EC-Council rotates test banks for a unique test each time
Question randomization means that test scores needed to pass vary by session. EC-Council places the typical pass score from 60% to 85% of questions.
The C|EH exam evaluates participant competency in five key areas. Gaining certification shows future clients and employers that you understand hacker techniques like:
Reconnaissance
Gaining Access
Enumeration
Maintaining Access
Covering Your Tracks
EC-Council includes the C|ND and C|EH in its progression of certifications. With both certifications, you can pursue an EC-Council Certified Security Analyst certification. The top level is the Licensed Penetration Tester certification. A cybersecurity degree puts you in position to complete all of these certifications.
C|EH Value
The C|EH certification plus a cybersecurity degree provides great value to your employers. Your resume shows a sophisticated knowledge of business systems, information technology and management skills. As EC-Council notes, the C|EH certification provides the following benefits:
"Acquiring a Certified Ethical Hacking Certification means the candidate has a minimum baseline knowledge of security threats, risks and countermeasures. Organizations can rest assured that they have a candidate who is more than a systems administrator, a security auditor, a hacking tool analyst or a vulnerability tester. The candidate is assured of having both business and technical knowledge."
Information security analyst Prakash Mishra is one of many C|EH participants to highlight the program's benefits on LinkedIn. Mishra noted the following:
"EC-Council is easily one of the best and most reputable institutions that provide cybersecurity certification. The Certified Ethical Hacker (C|EH) program was indeed a very good learning experience. It is well designed, covering almost every aspect of Ethical Hacking."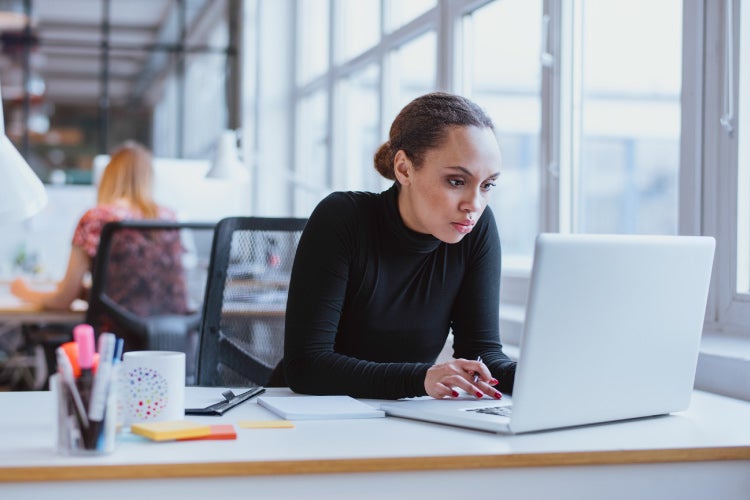 Cybersecurity Degree and Certified Network Defender (C|ND)
Hackers access valuable data, intellectual property and systems through network access. A company's network may contain multiple points of entry for data thieves. Understanding how to shore up networks can strengthen the value of your cybersecurity degree.
EC-Council's Certified Network Defender (C|ND) course and exam assess your understanding of data networks. With the C|ND certification, you demonstrate your knowledge of network layouts, uses and security measures.
After completing the C|ND certification, you can help your employer deal with issues like:
Protecting, detecting and responding to network threats
Application of security protocols, controls, firewalls and other techniques
Evaluation of traffic signatures and network vulnerabilities
C|ND Course and Exam
The C|ND certification requires completion of a 14-session course as well as an exam. Course participants learn network security principles that aren't tied to specific programs or vendors. EC-Council designed the course to develop familiarity with topics like:
Host security
Secure firewall configuration
Wireless network defense
Network incident response
Each course involves hands-on practice in network defense that simulates workplace experiences. Instructors provide assessment tools and checklists that translate well to day-to-day cybersecurity work. With a cybersecurity degree, you can take full advantage of the lessons learned in these courses.
EC-Council uses a similar format for the C|ND and C|EH exams. C|ND participants have four hours to complete 100 multiple-choice questions. The C|ND exam can be completed online or at approved test proctoring sites.
Each testing session has a randomized test bank with varying degrees of difficulty. Like the C|EH exam, C|ND participants may need to submit 60% to 85% correct answers to gain certification.
C|ND Value
Every cybersecurity professional needs to understand network fundamentals from the start of their careers. The C|ND certification shows your ability to administer network security plans. As EC-Council notes, the C|ND program is "akin to learning math instead of just using a calculator."
System administrator Farid Khan joined a chorus of participants who found the C|ND valuable. Khan said the following about the C|ND:
"This program's courseware was comprehensive and covered everything that network defenders need to know to perform their jobs. Also, the tools that I learned with this EC-Council training are the ones that I frequently use to check systems for available patches/updates, physically access the hardware of the network and explore the system vulnerabilities."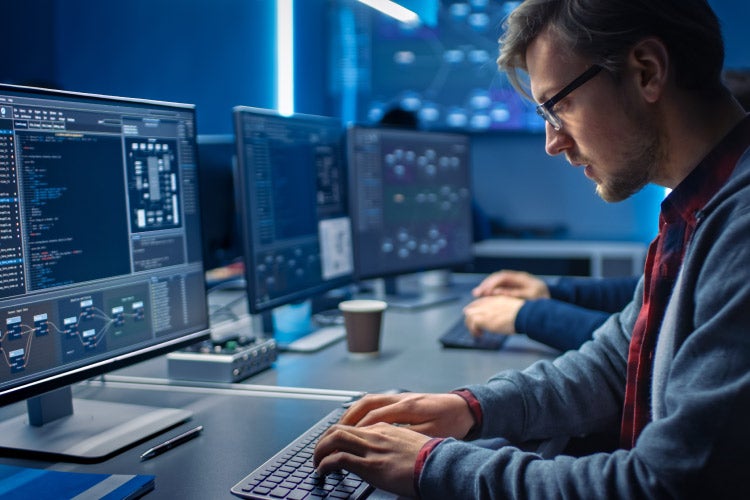 Cybersecurity Degree and Cisco CCNA
International tech company Cisco held the largest share of the industrial network market in 2019. Cisco network equipment is used by government agencies, universities and individuals. The company's professional certifications draw on its popularity to support cybersecurity professionals.
Cisco's Certified Network Associate (CCNA) certification proves your competency with Cisco-produced systems. Unlike EC-Council certifications, Cisco focuses its certification courses and exams on its product lines.
Cisco CCNA Eligibility
Cisco does not set hard-and-fast rules for who can complete the CCNA process. However, the company does recommend the following credentials prior to certification:
At least one year experience in network administration with Cisco products
Knowledge of IP addressing
Familiarity with basic networking principles
An advanced cybersecurity degree helps you hit all of these recommendations. You can also prepare for the exam through Cisco's prep course.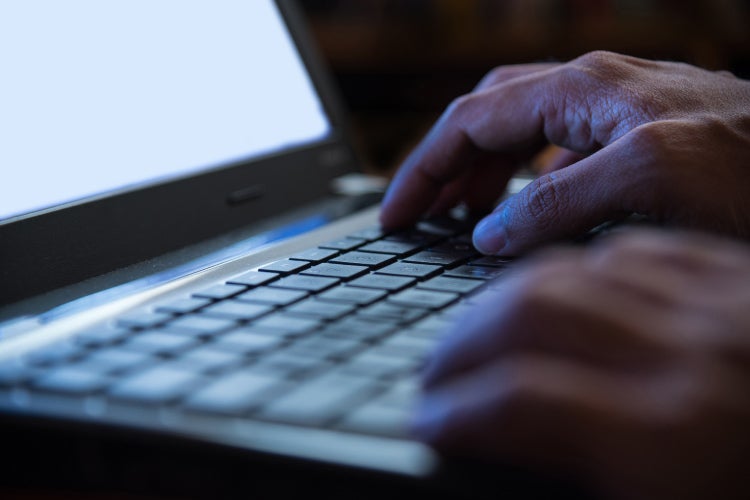 Cisco CCNA Course and Exam
Implementing and Administering Cisco Solutions is an optional course recommended for CCNA participants. The course trains professionals in topics like:
Ethernet and network switches
Quality of Service concepts
WAN and VPN principles
Current security threats to Cisco products
Cisco offers in-person and virtual versions of the prep course. The in-person course requires five days of classroom lessons and three days of independent study. Online courses with self-guided or instructor-led modules require the equivalent of eight days of work.
The CCN exam is a 120-minute, multiple-choice test administered in English or Japanese. Cisco offers exam completion virtually through Pearson VUE's testing platform. The exam is broken down into six sections with each section weighted in the following percentages:
IP Connectivity (25%)
Network Fundamentals (20%)
Network Access (20%)
Security Fundamentals (15%)
IP Services (10%)
Automation and Programmability (10%)
Cisco designed the CCNA exam to create one certification for six cybersecurity categories. The certification plus a cybersecurity degree strengthens your credentials as a networking expert.
A CCNA certification is valid for three years from issue. Cisco provides 30 continuing education credits after exam passage applicable to recertification. The recertification process can be completed through continuing education courses or exams.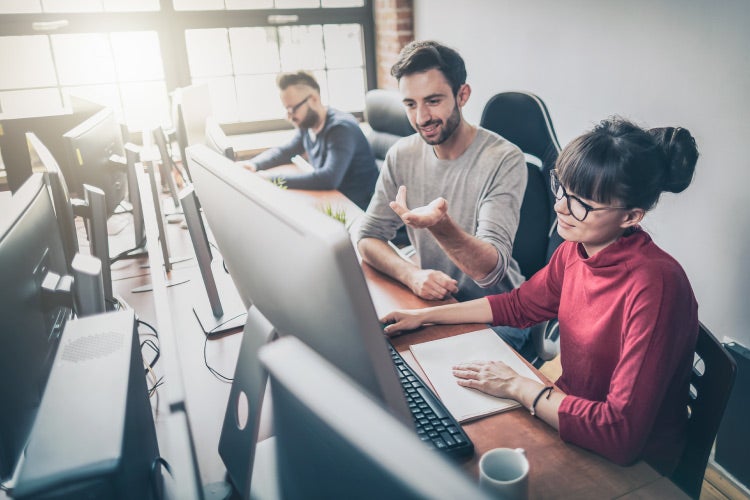 CCNA Value
Knowing the ins and outs of Cisco's networking products places you ahead of cybersecurity generalists. Your cybersecurity degree provides the foundations for learning and administering systems now and in the future. With a CCNA certification, you are ready to work with the world's biggest companies.
Cisco conducted its own research on the value of network certification. This research revealed that:
99% of organizations filtered candidates by relevant technical certifications
78% of technology executives see certifications as crucial to career success
A CCNA certification is an ideal accompaniment to a graduate cybersecurity degree. You gain an advantage in a stack of resumes and don't require a lot of on-the-job training.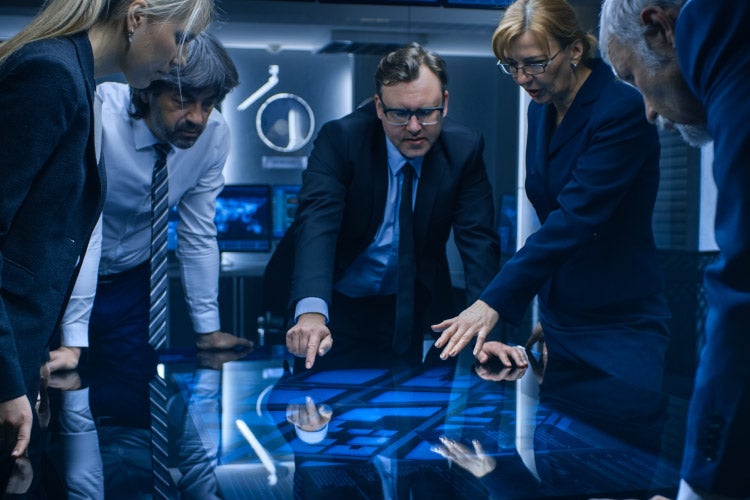 Cybersecurity Degree and CompTIA Certification
CompTIA is a tech professional association that unites tech companies, leaders and professionals. The organization's global reputation makes its certifications invaluable to emerging cybersecurity professionals.
After completing your cybersecurity degree, you should consider one of CompTIA's three cybersecurity certifications. Before taking an exam, you can avail yourself of the company's premium prep options including:
Conversational videos from ITPro TV
Customizable prep materials through CertMaster Learn
Simulated cybersecurity experiences through CertMaster Labs
Traditional classroom lessons through CompTIA partners
CompTIA CySA+
The Cybersecurity Analyst Plus (CySA+) certification evaluates professionals in real-world threat environments. CompTIA worked with outside partners like Target, Netflix and the U.S. Department of State to reflect current threats in the exam. Candidates are encouraged to hold at least four years of information security experience prior to taking the CySA+ exam.
CompTIA charges $359 for the CySA+ exam. The test is administered in-person or online through Pearson VUE. CySA+ certifications typically last at least three years or until a new version of the exam is developed.
Every CySA+ candidate should understand the following parameters for the exam:
85 multiple-choice and performanced-based questions
Exam passage at a minimum score of 750 out of 900
CySA+ exams must be completed within two hours and 45 minutes
A graduate cybersecurity degree plus this mid-level certification shows your readiness for today's digital threats.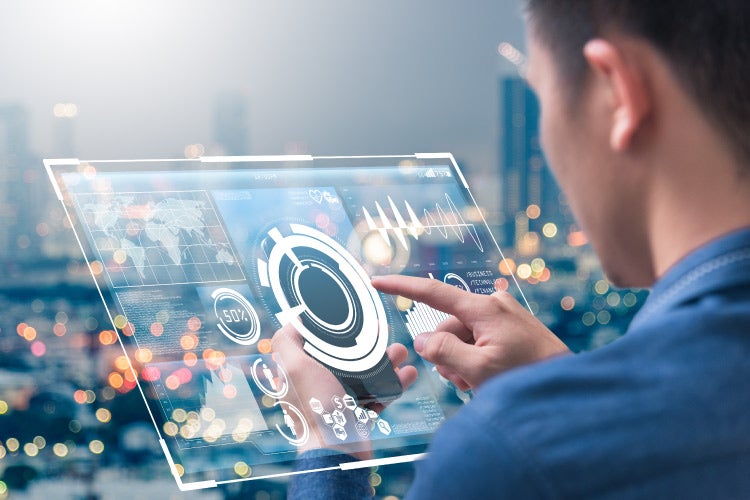 CompTIA PenTest+
The Penetration Test Plus (PenTest+) evaluates professionals against current cybersecurity standards. CompTIA partnered with organizations like Transunion and Johns Hopkins University when developing the exam. PenTest+ confirms a candidate's skills in the following areas:
Compliance-based assessment planning
Vulnerability identification
Evaluate and protect against attacks and exploits
Penetration analysis using Bash, Python, Ruby and PowerShell
Best practices development for vulnerability remediation
The PenTest+ format is similar to the CySA+ format except for additional hands-on exercises for PenTest+ candidates. CompTIA recommends candidates hold at least three years of hands-on information security experience prior to the exam.
The rigorous design of PenTest+ shows a recipient's skill at finding the weak spots in any network. This certification adds to the business and tech skills built when completing a cybersecurity degree.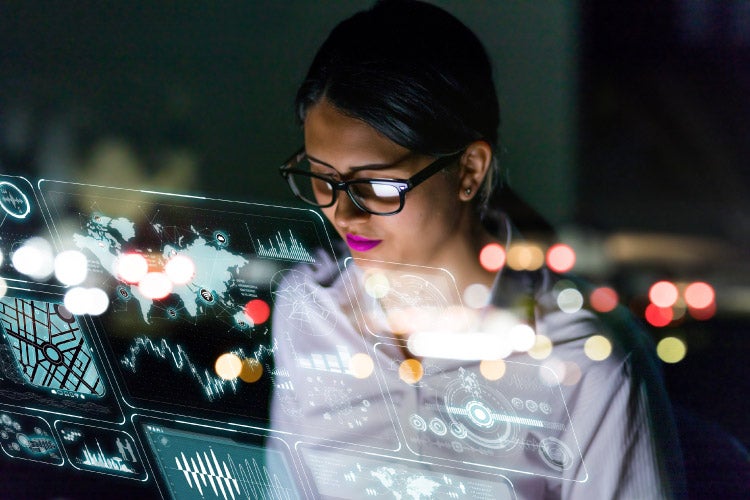 CASP+
The CompTIA Advanced Security Practitioner Plus (CASP+) is the highest level certification covered in this post. CompTIA recommends participants hold at least 10 years of IT experience before completing the exam. CASP+ demonstrates your immersion in cybersecurity principles by highlighting your knowledge of:
Risk management strategies
Enterprise security architecture and operations
Research and implementation of industry trends
The CASP+ exam was developed in conjunction with the U.S. Navy, Verizon and other partners. CASP+ features a $452 price tag that exceeds other CompTIA certifications. Each CASP+ exam includes the following features:
90 multiple-choice and performance-based questions
An allotted time of two hours and 45 minutes
A pass/fail grading system
As an emerging cybersecurity professional, the CASP+ is a good goal to set for the long term. Aiming for CASP+ certification means that you view yourself as a leader in the industry with innovative ideas.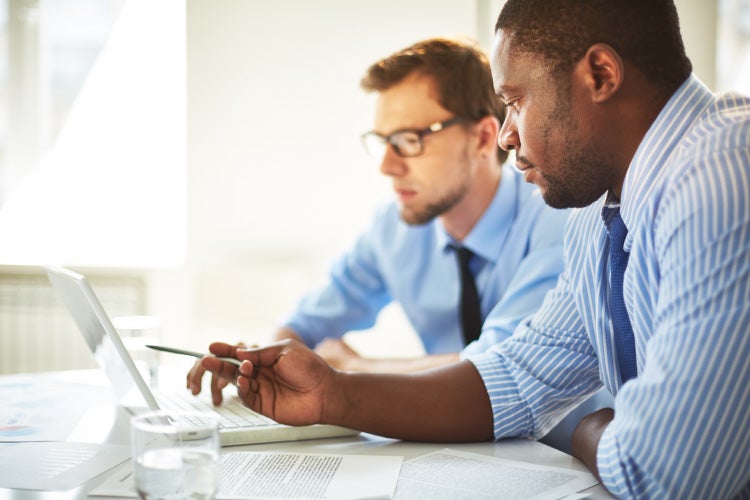 CompTIA Certification Value
We can look to CompTIA-certified professionals to discuss the value of these exams. Weylin Piegorsh of Computer Sciences Corporation said the following about CASP+:
"CASP+ occupies a strongly-needed niche. I feel that it is one of the most important certifications that I hold."
Jim Lucari of HP Enterprise highlighted the value of CySA+ by saying:
"Everybody in technology should have this. It should be mandatory if you are going to stay in IT over the next decade."
A cybersecurity degree digs deeper and requires a broad spectrum of advanced knowledge to complete. EC-Council, Cisco and CompTIA add value to your cybersecurity degree through specialization. Your preparation for these certifications starts with a degree from a top-ranked university.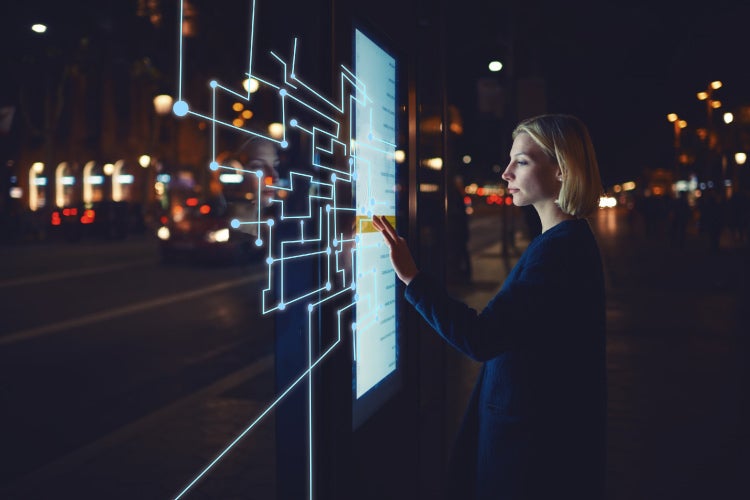 Finding the Right Place to Complete Your Cybersecurity Degree
You are ready to confront the world's cybersecurity challenges with a cybersecurity degree and at least one certification. This combination of credentials can put you on the fast track for security manager and chief technology officer positions.
We can look back at the (ISC)² survey to learn more about job satisfaction in the field. You can go forward with a cybersecurity degree knowing that:
59% of respondents were pursuing or planned to pursue certification within a year
66% of respondents were somewhat or very satisfied in their careers
84% of respondents were at the places they wanted to be in their careers
You can join the majority of cybersecurity professionals who enjoy their jobs by pursuing a cybersecurity degree.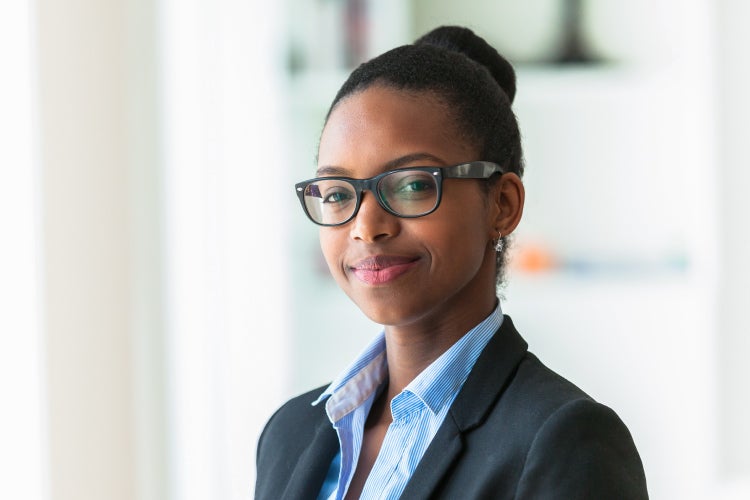 Value of a St. Bonaventure Cybersecurity Degree
St. Bonaventure University is a familiar name to employers thanks to its stellar academic reputation. U.S. News & World Report gave the following rankings to the university:
No. 3 in Best Value Schools
No. 19 in Regional Universities North
No. 104 in Top Performers on Social Mobility
Value Colleges placed the cybersecurity program No. 22 in its Top 25 Most Affordable Online Master's in Cybersecurity 2020. In its description of the program, Value Colleges wrote:
"Students learn from real cybersecurity professionals, so they get first-hand knowledge of how to best advance their careers. Students also get to practice with real-world scenarios in real-time, building their skills in machine learning, data mining, forensics and penetration testing. This affordable online cybersecurity master's degree, with a Catholic emphasis on ethics and service, is perfect for white-hat professionals."
The Online MS in Cybersecurity is 100% virtual and does not require GRE or GMAT scores for admission. Graduates benefit from St. Bonaventure's partnerships with EC-Council, CompTIA and CISCO Academy, which offer students discounts and access to useful resources
Read more of St. Bonaventure University online's top cybersecurity blogs below:
1. Women in Cybersecurity: 7 Reasons to Enter the Field
2. Rising Demand for a Cybersecurity Workforce
3. Cybersecurity: Your Complete Guide
4. These 5 Experts Deliver SBU's Renowned Cybersecurity Graduate Programs