Everything You Need to Know About Earning an MS in Cybersecurity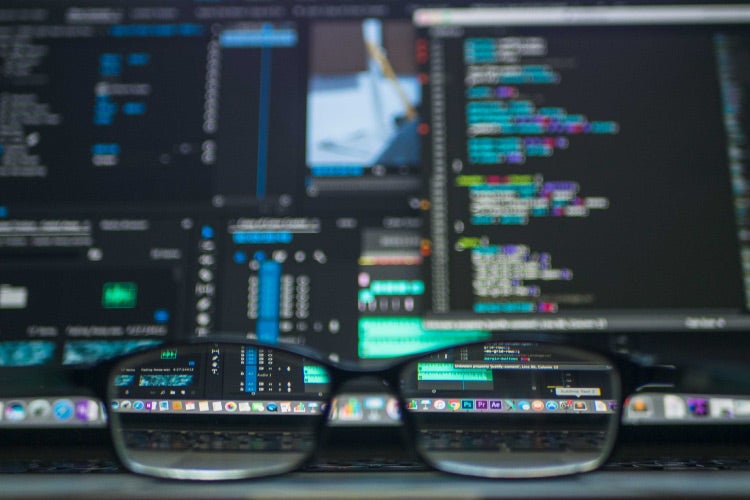 A cybersecurity degree makes you an in-demand professional thanks to a rapidly growing digital landscape. The Bureau of Labor Statistics (BLS) estimated a 35% growth in jobs for information security analysts from 2021 to 2031.
Employers are also compensating cybersecurity professionals well with a 2021 median salary of $102,600.
The growing demand for cybersecurity degree holders is best summarized by Stephane Nappo of Société Générale:
"It takes 20 years to build a reputation and a few minutes of cyber-incident to ruin it."
Completing a graduate cybersecurity degree places you in a position to innovate and lead teams of IT professionals. You can also use your cybersecurity degree as preparation for valuable industry certifications. A master's degree plus certifications puts you in a position to hold managerial and executive positions in the cybersecurity field.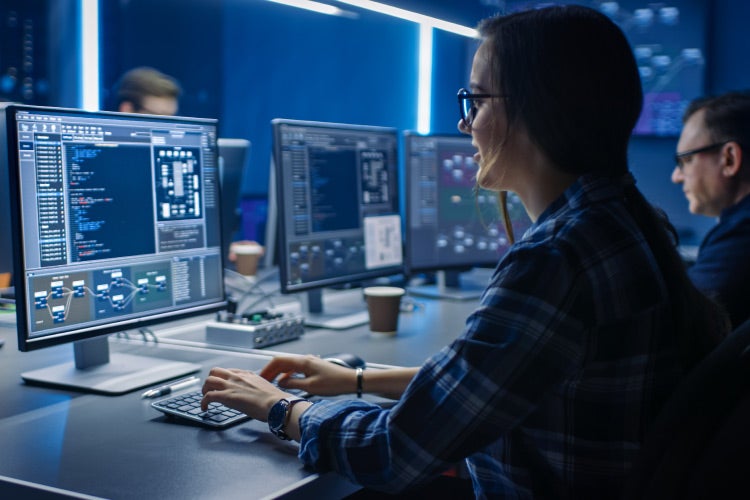 Filling Industry Demand with a Cybersecurity Degree
Major figures in the cybersecurity industry have raised alarm bells in recent years about skill shortages. Statista estimated 5.16 billion active users of the Internet around the world in January 2023. We gain perspective on the enormity of data security challenges with the following statistics:
Data traveling the world is battered by a variety of security threats. OWASP identified their top web application security risks including:
Broken Access Control
Cryptographic Failures
Injection
Insecure Design
Security Misconfiguration
The best cybersecurity degree programs train graduates to develop measures that counter evolving threats. Understanding the scope of the world's cybersecurity weaknesses will motivate your graduate studies.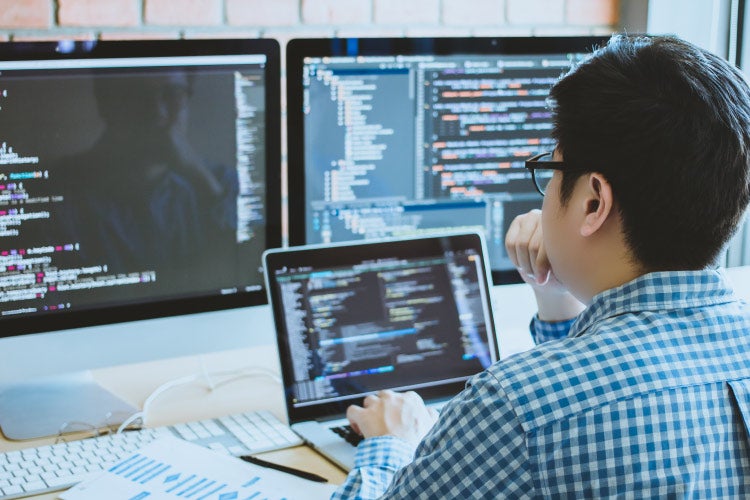 A Cybersecurity Degree Protects Consumers and Businesses
Cybersecurity threats present tangible threats to businesses of all sizes around the world. IBM's Cost of a Data Breach Report in 2022 put numbers to these threats. According to the report, cybersecurity breaches:
Cost an average of $4.35 million to remedy
Were most expensive to remedy in the U.S. with an $9.44 million average cost
As someone pursuing a degree in cybersecurity, it is helpful to understand where companies and governments are facing the biggest deficits before entering the job market.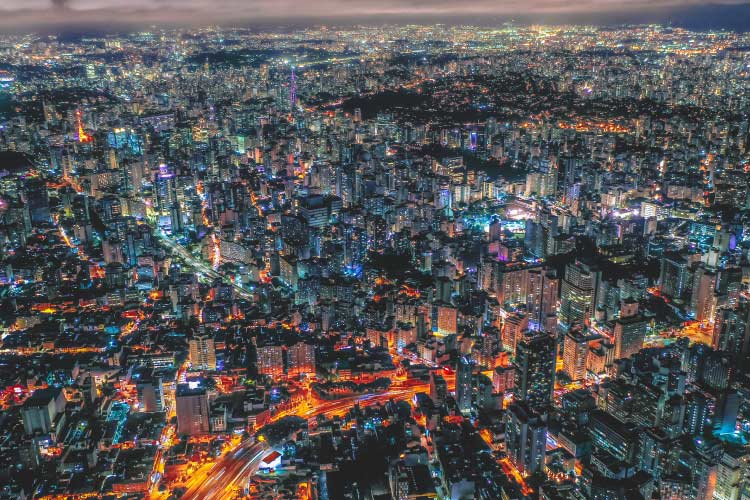 Going Global with a Cybersecurity Degree
Cybersecurity skill gaps are not evenly applied across the globe. The intersection of government investments, corporate skill development and education availability is different in every country. (ISC)² highlighted areas of growth in the field with its 2022 Cybersecurity Workforce Study.
The global shortage of cybersecurity experts was approximately 3.4 million. The following regional shortages show that your cybersecurity degree opens a world of possibilities:
Asia-Pacific: 2.1 million
Latin America: 515,000
North America: 436,000
Europe: 317,000
Your cybersecurity degree qualifies you for jobs in an IT capacity and beyond. Respondents to the (ISC)² survey worked in industries including:
IT Services: 25%
Financial Services: 11%
Military/Military Contractor: 9%
Government: 8%
Consulting: 6%

Finding the Right Place to Complete Your Cybersecurity Degree
You are ready to confront the world's cybersecurity challenges with a cybersecurity degree and at least one certification. This combination of credentials can put you on the fast track for security manager and chief technology officer positions.
We can look back at the (ISC)² survey to learn more about job satisfaction in the field. You can go forward with a cybersecurity degree knowing that:
64% of organizations want to provide more flexible working conditions
57% of organizations want to invest in DEI
75% of respondents were somewhat or very satisfied in their careers
You can join the majority of cybersecurity professionals who enjoy their jobs by pursuing a cybersecurity degree.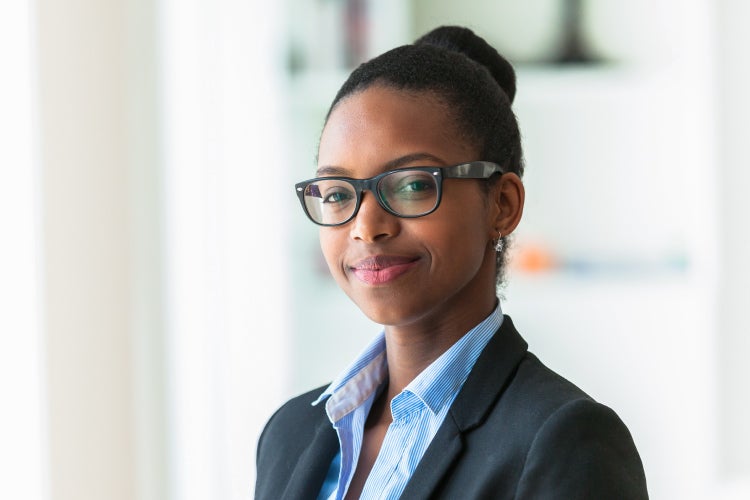 Value of a St. Bonaventure Cybersecurity Degree
St. Bonaventure University is a familiar name to employers thanks to its stellar academic reputation. U.S. News & World Report gave the following rankings to the university:
No. 9 in Best Value Schools
No. 20 in Regional Universities North
No. 63 in Top Performers on Social Mobility
Value Colleges placed the cybersecurity program No. 22 in its Top 25 Most Affordable Online Master's in Cybersecurity 2020. In its description of the program, Value Colleges wrote:
"Students learn from real cybersecurity professionals, so they get first-hand knowledge of how to best advance their careers. Students also get to practice with real-world scenarios in real-time, building their skills in machine learning, data mining, forensics and penetration testing. This affordable online cybersecurity master's degree, with a Catholic emphasis on ethics and service, is perfect for white-hat professionals."
The Online MS in Cybersecurity is 100% virtual and does not require GRE or GMAT scores for admission. Graduates benefit from St. Bonaventure's partnerships with EC-Council, CompTIA and CISCO Academy, which offer students discounts and access to useful resources
Read more of St. Bonaventure University online's top cybersecurity blogs below:
1. Women in Cybersecurity: 7 Reasons to Enter the Field
2. Rising Demand for a Cybersecurity Workforce
3. Cybersecurity: Your Complete Guide
4. These 5 Experts Deliver SBU's Renowned Cybersecurity Graduate Programs