The Future of Sports Journalism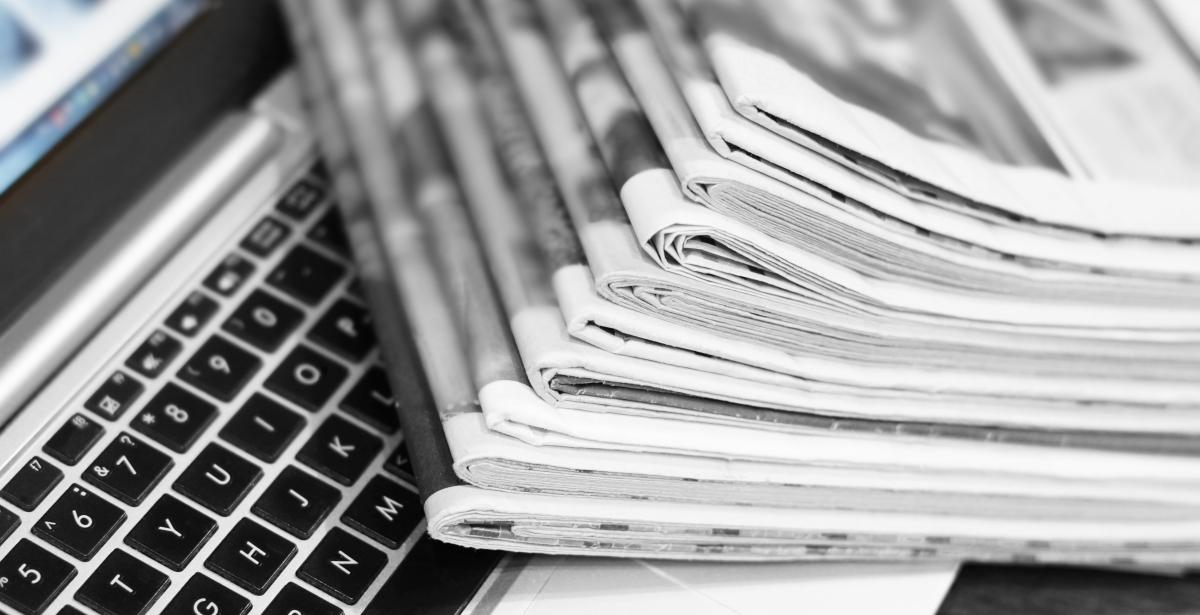 The past two decades have brought substantial changes to the sports media landscape. Decades of reliance on newspapers and TV reports gave way to blogs, podcasts, and social media personalities. The straightforward manner of reporting about game action shifted to personality-driven sports journalism.
New technology and methods for fan interaction with their favorite sports have revolutionized the profession. The future of sports journalism will feature iterations of these trends along with a few unforeseen innovations. Enterprising journalists can anticipate future shifts in the field by first understanding the expectations of fans.
Generational Shifts in Sports Journalism Consumption
Morning Consult conducted a 2020 survey exploring generational differences in sports media consumption. The future of sports journalism will be set by Gen Z fans born between 1997 and 2010. Gen Z's responses to this survey highlight the opportunities available to sports journalists with dynamic skillsets.
The survey concluded Gen Z fans were less likely to view watching live sports as an important part of fandom than all other respondents. Morning Consult found this youngest group of fans were interested in highlights and short-form analysis. We'll look later at a few trends that can match the expectations of these consumers.
Gen Z respondents cited family and friends as their biggest influence in choosing sports teams compared to geographic locations for other groups. Young sports fans were most likely to follow athletes because of their personalities rather than choosing favorites from their chosen teams. Sports journalists need to produce stories that are personal and narrative-driven if they want to build new audiences.

Social Audio Channels
Social media outlets are valuable resources for sports journalists looking to engage with their audiences. For example, NBA news tweets from ESPN's Adrian Wojnarowski - referred to as "Woj Bombs" - generate conversations across fan bases. Social audio channels like Clubhouse and Twitter Spaces represent the next generation of social audience building by journalists.
Audio-only channels allow hosts to directly speak with their audiences with minimal setup. These platforms are relatively new with Clubhouse opening in 2020 and Twitter Spaces created in 2021. In short order, social audio channels have been used in the following ways:
Rob Perez's Radio Roulette show about NBA news on Twitter Spaces
Major League Soccer's daily MLS Today Show on Twitter Spaces
National Football League's moderated draft rooms for each team in Clubhouse
The future of sports journalism will likely involve competitors to these channels based on their early success. Reporters who engage on social media and host podcasts possess the skills necessary to use social audio channels. Success on current and future platforms depends on finding niches not served by other journalists.
Live-Streaming Reporting and Analysis
The aforementioned Morning Consult survey highlights the need for live-streamed sports reporting. Fans across generations favored Facebook (51%) above other social media platforms for sports content. Gen Z, on the other hand, uses the following platforms for sports news and views:
YouTube (49%)
Instagram (44%)
Snapchat (37%)
TikTok (31%)
Another emerging platform for sports journalism is the video game streaming service Twitch. Interactive games, live-streamed events, and interviews with athletes are possible thanks to the platform's features. The TwitchSports channel created by Amazon in 2020 has hosted weekly NFL previews and round-by-round chats about the NCAA Men's Basketball Tournament.
Live-streaming services offer opportunities for journalists to learn how to connect with younger audiences. Spanish streamer Ibai Llanos built an audience through e-sports that led to interviews with international football stars like Lionel Messi and Aymeric Laporte. A New York Times profile of Llanos offers an insight into the future of sports journalism:
"To at least one of Llanos's guests, the allure was that talking to Llanos did not feel like an interview at all. There was no camera, no sound equipment, no call-and-response of questions, no defined structure. The players feel safe talking to someone who seems like a friend."
Augmented Reality Reporting
Social audio channels and live-streaming reveal the desire for fans to be immersed in the sports world. Sports journalism consumers want to feel like they are in stadiums and arenas even if they are at home. Augmented reality (AR) creates immersive experiences for younger generations of fans who value authenticity.
AR technology applies digital content to physical spaces via connected devices. USA Today and The Washington Post offer examples of how AR reporting enhances the work done by sports journalists. Their AR features for the 2020 Summer Olympics in Tokyo included:
USA Today's mobile phone explainers of new events like bouldering;
A user's office or living room overlaid by a climbing wall after scanning a QR code in The Washington Post;
Motion-capture experiences of skateboarders and surfers through The Washington Post.
Sports journalists familiar with AR capabilities combine narrative reporting with visual examples. The future of sports journalism rests in showing the greatness of sports rather than just telling. Elite Troung - The Washington Post's director of strategic initiatives - explains how AR can achieve this goal:
"We could write a long paragraph on sprinting up a 50-meter wall in 10 seconds, but we try to figure out how to show that to you, in your space, how tall 50 meters is."

Preparing for the Future of Sports Journalism at SBU
You'll need a strong foundation in sports journalism to take advantage of these opportunities. The future of sports journalism depends on professionals who are tech-savvy, ethical, and committed to telling impactful stories. St. Bonaventure University's online Master of Arts in Sports Journalism builds all of these skills.
Our entirely online graduate program can be completed in as little as 18 months. Learn how to leverage social media for storytelling, produce podcasts, research beyond the numbers, and conduct compelling interviews. Gain a competitive edge in a rapidly changing field after completing courses in:
Art of the Sports Interview
Business of Sports Media
Journalism Ethics
Sports Reporting
Our Sports Journalism Master's program provides an unparalleled educational experience that provides insight and mentorship from accomplished alumni. Share your love of sport with the world and tell impactful stories across today's media landscape with skill, integrity, and creativity. ​

Learn to navigate the evolving field of sports journalism with our online MA in Sports Journalism.