How to Become a School Counselor in New York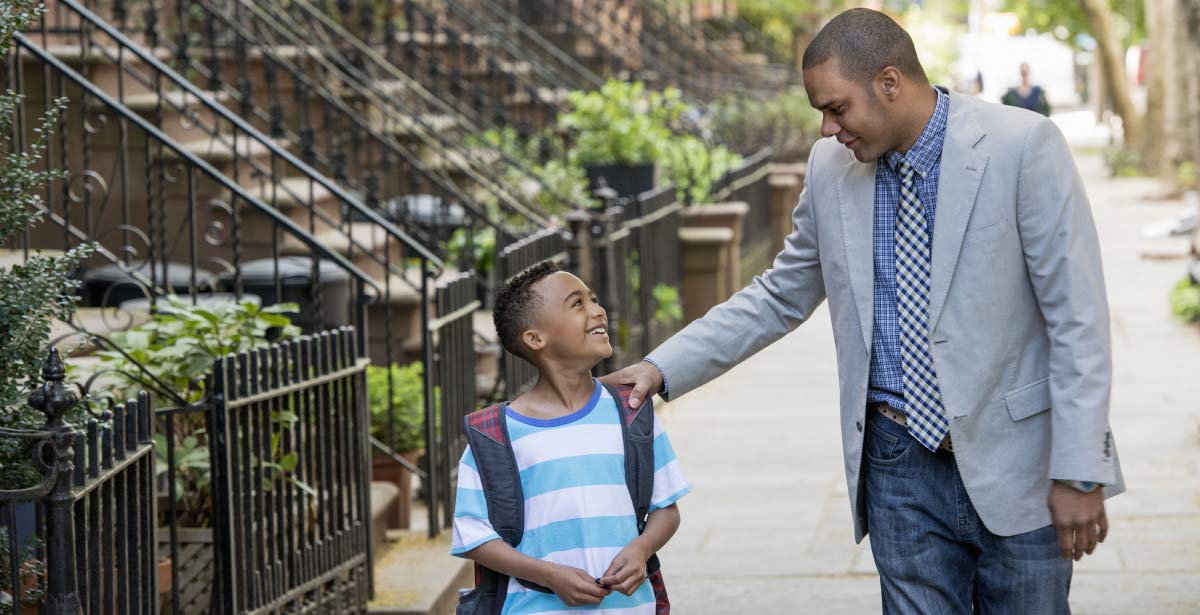 The American School Counselor Association (ASCA) found the typical school employed one school counselor for every 464 students in 2018-2019. This ratio far exceeded the ASCA's recommended 250:1 counselor-to-student balance. New York is one among many states that need qualified counselors to balance out this ratio.
Historically, the term "guidance counselor" was used to refer to counselors working in schools. This term evolved to "school counselor" in recent years as their scope of duties evolved. Although some schools still use the outdated "guidance counselor" term, the ASCA encourages the use of "school counselor" to more accurately reflect the role.
Guidance Counselor
Reactive
Services to some
Impact measured via feelings and perceptions
Ancillary role to the school improvement process
Work in isolation
School Counselor
Proactive/data-driven
Program for all
Impact measured via achievement, attendance and behavior data
Plays an essential role in the school improvement process
School counselors as school leaders
Develop, manage and evaluate a comprehensive school counseling program
For prospective counselors who wonder how they can become a school counselor in New York, the New York State Education Department (NYSED) offers three paths to certification. By looking at these paths, we'll see that completing a graduate counseling program is worth your time and energy.
Educational Requirements for New York School Counselors
The first step in learning how to become a New York school counselor is identifying educational requirements. NYSED emphasizes a strong educational foundation prior to permanent certification. Three options for required education include:
Completing a New York-registered graduate school counseling program
Earning a bachelor's degree and finishing at least 30 hours of graduate courses
Holding national certification by the National Board for Professional Teaching Standards (NBPTS)
The common thread across all three options is a balance of classroom and real-world learning. NYSED struck this balance in its certification standards because counseling requires good theory and interpersonal skills. School counselors can build these skills in multiple ways but every counselor needs to start with the same foundation.
Earning a master's degree in school counseling goes beyond fulfilling the state's educational requirements for certification. Graduates collaborate with their colleagues on turning counseling theory into practice during internships and residencies. Immersive graduate programs train counselors to serve a broad spectrum of students.
Learn more about SBU's Online Master's in School Counseling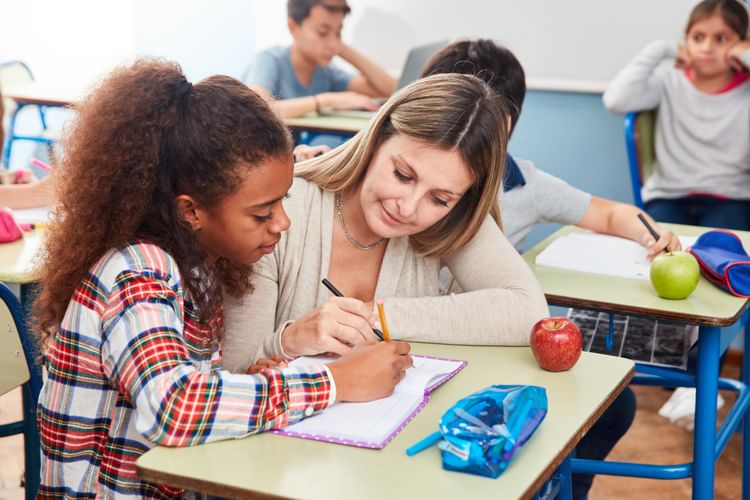 School Counselor Coursework for New York Certification
Certified counselors are equipped with the skills necessary to assist PK-12 students on their educational journeys. Customizing individual student plans based on cultural, ethical, and legal considerations is a key part of the job. In the process of becoming a New York school counselor, you also become a go-to resource for the entire school community.
New York's coursework requirements reflect the high standards applied to school counselors. Applicants with bachelor's degrees and NBPTS certifications are required to complete workshops about child abuse identification and school violence prevention. These workshops ensure that all counselors follow the same guidelines during difficult situations for students.
Graduate degree holders do not need to complete these workshops because standards are met through coursework. A graduate counseling program based in New York integrates crisis intervention principles into lessons on educational theory. School counselors with master's degrees possess the foundations for success in almost any situation.
Necessary Experience for School Counselors in New York
Successful teachers, coaches and counselors show that practice makes perfect. Early-career educators learn that experience in the classroom adds dimension to theories and lesson plans. NYSED's certification process guarantees every school counselor in New York possesses enough experience to get started.
Prospective counselors with bachelor's degrees and graduate credits need additional experience prior to permanent certification. NYSED allows these applicants to meet experience prerequisites with K-12 internships through their universities. It is also possible to substitute a supervised internship with one year of full-time counseling experience.
Applicants with graduate degrees or NBPTS certifications already possess the experiences necessary to demonstrate competency to the NYSED. Graduate students complete internships and residencies that show the real-world applications of counseling fundamentals. A master's degree in school counseling opens experiences helpful in becoming a school counselor in New York.
Additional Requirements for School Counselor Certification
Counselors with graduate degrees are required by NYSED to provide recommendations from their graduate programs. This step confirms a counselor's education and work experiences before lifelong certification is issued. Remaining applicants are not required to submit recommendations.
NYSED charges $50 per application for counselors who qualify with graduate degrees in counseling. The application fee increases to $100 for other pathways. Successful applicants are certified for life so these fees end up being one-time expenses.
As we've seen, school counselors follow several paths toward certification in New York. Applicants to NYSED follow several requirements that are the same no matter the path. These prerequisites include:
No additional exam requirements
Background checks and fingerprint clearance
The surest path to becoming a school counselor in New York is a graduate degree based in New York. The graduate degree option packages all of the NYSED requirements while meeting certification standards for most other states. Degree holders also maintain strong connections with colleagues essential for ongoing development.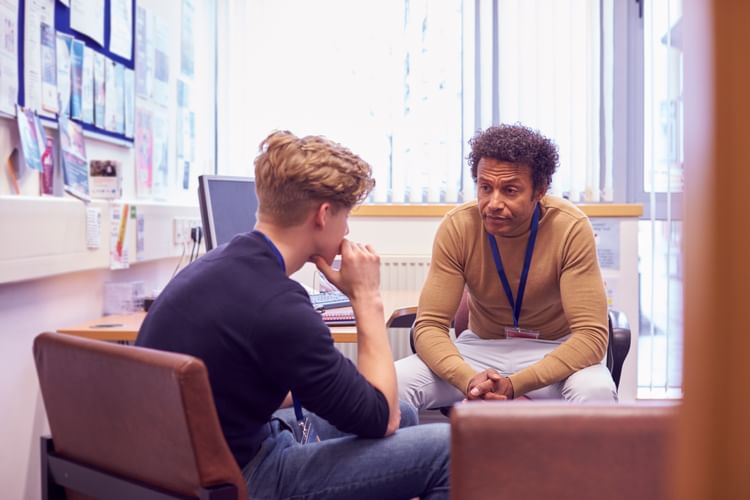 Filling Demand for School Counselors in New York
The steps to becoming a school counselor in New York become easier with a fulfilling career on the horizon. Counselors go beyond assessments and grade-to-grade transitions to help their students. Samantha Campbell of P.S. 206 included the following duties in her description of the job:
Group counseling for at-risk students and parents
Oversight of student clubs during lunch and after-school hours
Protect rights of Students in Temporary Housing
The multi-faceted skills of a New York school counselor represent a good value for school districts. The Bureau of Labor Statistics (BLS) estimates an 8% growth in school counseling jobs nationwide from 2019 to 2029. This demand stems as much from the many roles served by counselors as rising enrollments.
Certified school counselors in New York receive premium salaries compared to counselors in other states. The BLS found a median salary of $58,120 for counselors in 2020. Indeed's salary average for New York counselors is $67,152 with Bronx counselors earning an average of $76,712.
St. Bonaventure: A Path for Future School Counselors
The best way to become a school counselor in New York is to complete a graduate program based in the state. St. Bonaventure University's online MSED in School Counseling is rooted in strong values and designed for today's educational needs.
The online MSED curriculum helps produce well-rounded school counselors who can step into any New York school. Core courses cover topics including:
Abnormal Psychology
Group Counseling
Multicultural Counseling
St. Bonaventure University goes beyond coursework to teach future counselors how to shape young minds. The program works with students to find opportunities in their communities to fulfill 600 hours of internship experience. Two in-person residencies connect students with experienced counselors who are well-versed in the professional practice of counseling.
Learn from a Leading Light in Higher Education
U.S. News & World Report places the value of a St. Bonaventure University degree into perspective. The publication placed the school highly in the following 2021 rankings:
No. 6 in Best Value Schools
No. 9 in Best Colleges for Veterans
No. 19 in Regional Universities North
Founded in 1858, St. Bonaventure University achieved this prestigious position in higher education through enduring values. The school started as a Franciscan university and seminary dedicated to compassion, integrity, and wisdom.
Learn more about SBU's Online Master's in School Counseling
Read more of SBU online's top school counseling blogs below.
1. Effects of Cyberbullying: How School Counselors Combat Bullying Today
2. Transitioning From School Teacher to School Counselor: Trading Your Classroom for a Counseling Office
3. School Counseling Advice: Earning an Online Master's Degree while Working
4. School Counselors: Overcoming 9 Key Challenges to a Rewarding Career