How to Understand and Embrace Multicultural Considerations in Counseling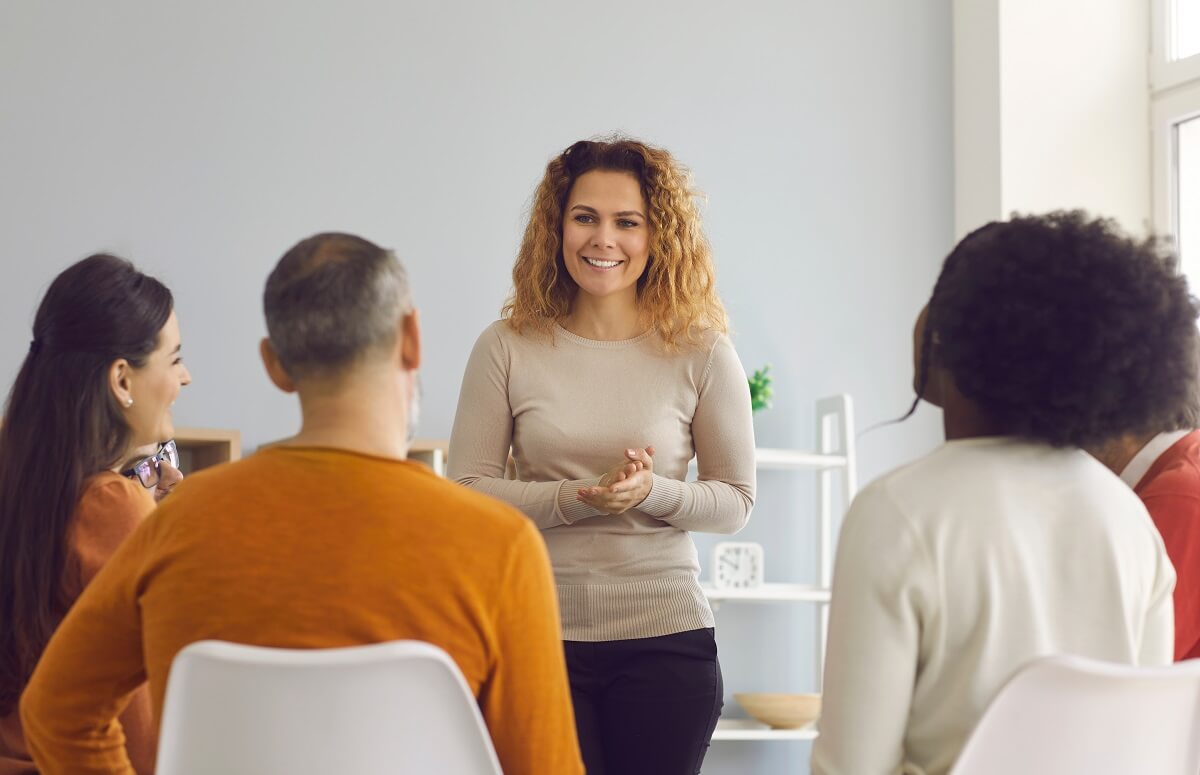 As a society, we have made tremendous strides in reducing the stigma around mental health and encouraging youth and adults to report and seek treatment for mental health concerns, behavioral and substance use disorders. In 2020, approximately 41.4 million adults across the United States sought treatment for mental health counseling within the year, including counseling, inpatient and outpatient treatment, and prescription medication. Despite positive progress, there is still a disparity between who can comfortably seek and access mental health resources. Data from a National Health Interview Survey shows that non-Hispanic white adults (23%) were more likely than non-Hispanic black (13.6%) and Hispanic (12.9%) adults to receive any mental health treatment in their lifetime.
Multicultural considerations in counseling matter; counselors must learn cultural competencies to further diversity, equity, and inclusion (DEI) in mental health. An Online Master of Science in Education (MSED) in School Counseling and an Online MSED in Clinical Mental Health Counseling empower professionals to explore diversity, advocacy, and equity to better understand the complex factors that influence individuals from different cultures to life experiences. Learn more about persisting mental health disparities across gender, sexual, and racial/ethnic minorities and how counselors can help close the mental health gap.
Mental Health Disparities in the United States
In recent years, higher education counseling programs are increasingly focused on multicultural considerations in counseling. Education is changing to ensure counselors understand the importance of cultural competencies and learn the historical influences and persisting challenges marginalized groups face in the United States. Learn more about the mental health disparities that affect differences in the rates of mental illness, access to affordable care, health coverage, stressful events, and more.
Mental Health in Black Communities
Counselors must understand the Black and African American experience in America to provide adequate care. In total, 13.4% of the American population (over 7 million people) identifies as Black or African American, and 16% of this population reported experiencing mental illness in the past year. Despite progress, racism continues to affect Black communities and has a measurable effect on mental health. For example, experiencing racism increases post-traumatic stress disorder (PTSD), stress hormones, high blood pressure, and heart disease. As a result, Black and African American communities need trained counselors who understand the implications of their experience and can provide care within the context of the current environment in the United States.
Approximately 10% of Black people in the United States do not have health insurance. There is also a shortage of Black therapists; only 2% of psychologists in the United States are Black. Although a shared ethnicity may not guarantee a better experience, Black patients may feel more comfortable speaking to a Black therapist about their unique challenges. Therefore, the healthcare industry must also ensure that African Americans have access to affordable coverage and mental healthcare to combat disparities in outcomes.
Mental Health in Native/Indigenous Communities
Native and Indigenous people in the United States report higher than average states of distress and mental illness than the general population; surveys show that this population is 2.5 times more likely to experience severe psychological distress than non-Indigenous people. Additionally, the rate of death per suicide is more than double that of white populations for youth ages 15-19. Studies also show that without access to care, young native and Indigenous people display higher rates of risky use of alcohol and drugs at younger generations compared to all other ethnic groups.
Cultural factors introduce complexities to counseling to Native and Indigenous communities. For example, many Indigenous people embrace a unique worldview that recognizes the connectedness of nature, strong family relationships, the respect and wisdom of elders, the influence of the past, the importance of traditions, and other perspectives. Native and Indigenous populations are more likely to seek mental health support from a traditional healer or spiritual guide, compared to a counselor. Therefore, Indigenous youth and adults must have access to therapists and counselors who can offer mental healthcare that resonates with their experiences.
Mental Health in Hispanic/Latin Communities
Hispanic and Latin communities in the United States also face unique challenges and experience different rates of mental illness. According to the National Alliance on Mental Health (NAMH), people of Mexican, Puerto Rican, Cuban, Central American, and South American descent share strong family bonds, similar religious affiliations, and a shared value known as "familismo." Familismo is a value-based concept that underscores connectedness and the duty to respect and prioritize family. As a result of their outlook and experiences, Hispanic/Latin individuals may benefit from counseling that aligns with their values.
Additionally, Hispanic/Latin Americans receive less treatment for their mental illness; more than half of Hispanic youth in the United States, ages 18-25, do not receive any treatment for their mental health conditions. According to NAMH, counselors without cultural competencies tend to misdiagnose the Hispanic/Latin community due to differentiating descriptions of mental illnesses like depression. This only underscores the importance of multicultural considerations among today's counselors.
LGBTQ+ Mental Health
In the United States, approximately 4.5% of the population identifies as gay, lesbian, or bisexual; this is over 5.8 million people. Of this population, more than 39% reported experiencing mental illness in the past year. Members of the LGBTQ+ community continue to face challenges and discrimination across the country. Reports show that individuals in this community experience health issues directly linked to the societal stigma, discrimination, and denial of their civil and human rights. As a result of these stressors, members of the LGBTQ+ community also display higher rates of mental illness, substance use disorders, and suicide. Counselors must develop cultural sensitivity, identify unconscious biases, and be comfortable exploring and embracing conversations around gender identity, sexual orientation, and the LGBTQ+ experience.
Mental Health for Refugees, Asylum-seekers, and Survivors of Forced Displacement
Yet another population counselors must recognize in conversations around multicultural considerations is refugees, asylum-seekers, and survivors of forced displacement. This group encompasses individuals who must leave their home countries due to war, conflict, and political violence. According to the American Psychiatric Association (APA), approximately one in three members of this group experience high rates of PTSD, depression, and anxiety.
The scope of this problem is far-reaching, considering an estimated one in every 100 people in the world will fall into this category soon. Therefore, mental health counselors must prepare to support and help the influx of refugees to the United States. For example, school counselors who are culturally responsive can help welcome, counsel, and advocate for new students who recently arrived in the United States. In addition, counselors must be able to navigate language barriers, understand how to work through trauma, and provide helpful resources to refugees.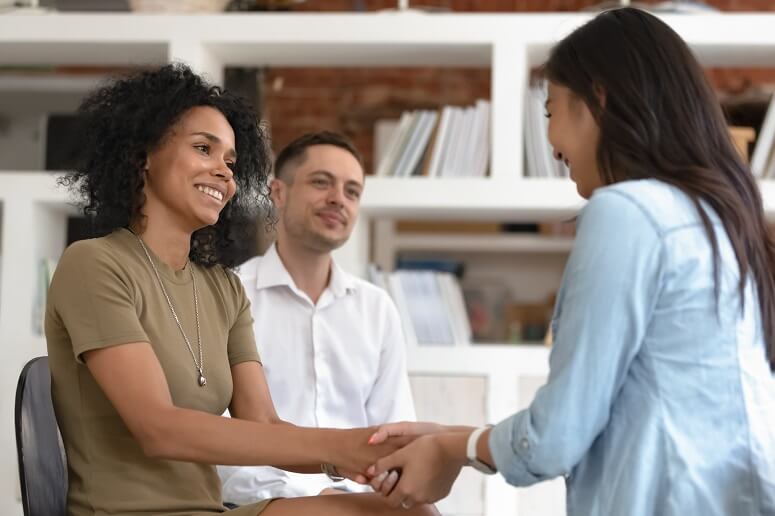 Why are multicultural considerations in counseling important?
Mental health counselors should never use a one-size-fits-all approach to treat clients. Although mental health may feel like a private and personal experience, counselors can only understand mental health from a holistic perspective that considers intermingling factors, including biological predispositions, past trauma, cultural values, and more. Dr. Heidi L. Henry, assistant professor of counselor education at St. Bonaventure University, co-authored an article titled " Religious Identity Development and Multicultural Competence: A Correlational Study of Counseling Students " to explore how religious identity impacts the cultural awareness, knowledge, and skills a counseling student must develop to work with diverse clients.
This paper, published in the peer-reviewed academic journal Counseling and Values, examines the relationship between age, religious identity development, and multicultural counseling competency among counseling students. In the study, Dr. Heidi L. Henry found counseling students who were intentional in their search for religious or spiritual meaning and open to exploring differing religious views possessed greater multicultural awareness and knowledge. Supporting this finding, Dr. Henry built upon the work of Cai and Robst (2016) to share the importance of developing multicultural competencies, including the reality that Black, Indigenous, and Persons of Color (BIPOC) are more likely to have negative experiences with mental health providers, including disagreement about treatment goals, disrespecting clients' rights, and less competent providers. Facilitating students' exploration of the unique religious and spiritual beliefs of BIPOC communities is one way counselor educators can help improve counseling students' cultural competence for working with communities of color (Ojelade et al., 2011).
Finally, the study suggests that counselor educators ensure their students are flexible and willing to learn, otherwise, gatekeeping and remediation procedures should be enforced to support and potentially dismiss students who struggle to learn the competencies needed to work with diverse clients. Counselor educators must find standardized ways to assess training counselors and prioritize the measurement of multicultural proficiencies. Although the study starts an important conversation about culturally competent counselors, it also underscores the need for continued research regarding multicultural competency, social justice, and advocacy.
How Counselors Must Develop and Apply Multicultural Considerations in Counseling
Counselors and therapists must actively work to incorporate cultural competencies into their practices. Today's Master's in School Counseling and Master's in Clinical Mental Health Counseling programs investigate common issues and help future therapists and counselors be more sensitive to different populations.
Applying Multicultural Competencies to Counseling Practice
Counseling students must learn how to identify their client's worldviews while recognizing their own cultural values and inherent biases to improve mental health care outcomes. This process goes beyond theory and allows counselors to bridge the gap between the classroom and a real-world setting. For example, counseling professionals demonstrate cultural competencies in the following ways:
Counselors must understand issues of diversity, equity, advocacy, and opportunity and how they influence the personal, social, and intellectual functioning of different cultures.
Counselors must learn the different cultural beliefs and stigmas about mental illness.
Counselors must develop therapeutic approaches for different cultural backgrounds rather than resorting to a one-size-fits-all method.
Counselors must counter any implicit biases, racism, and ethnocentrism they may unconsciously carry.
Counselors must know how cultural beliefs and values shape a person's relationships, ethics, communication styles, description of symptoms, and other beliefs and behaviors.
Counselors must communicate with respect, navigate language barriers, and avoid triggering terms or offensive figures of speech.
Counselors must offer an inclusive, non-judgmental space where people from different backgrounds can feel comfortable, safe, and supported.

Pursue Compassionate Counseling Education at St. Bonaventure University
The experienced faculty and students at St. Bonaventure University are moving the needle in the right direction by underscoring the importance of multicultural considerations in counseling and building cultural competencies in school and clinical mental health counseling.
In St. Bonaventure University's Online MSED in School Counseling, students engage in coursework and clinical practice to learn how to better support students and exercise cultural competencies in the most vital areas of development. In this program, school counseling goes beyond academics and guides students to excel inside and outside of the classroom.
In St. Bonaventure University's Online MSED in Clinical Mental Health Counseling, students engage in coursework and clinical practice and learn to support individuals, families, and groups in overcoming personal challenges and accomplishing their goals. The program's curriculum also focuses on multicultural competencies to ensure each graduate is equipped with the knowledge and tools needed to change people's lives in diverse environments from different cultural backgrounds.
Both programs and curriculums are guided by Franciscan values designed to nurture compassion, seek wisdom, and build integrity with every student in need. The online programs also offer the following benefits:
CACREP accredited - Ensures quality and meets industry standards
Complementary internship placement assistance available to all students
High student pass rates on their licensure or certification exam
100% online coursework (a blend of synchronous and asynchronous coursework)
Flexible enrollment - No application fee, three start terms per year, no GRE or GMAT is required
Learn more about our MSED in Clinical Mental Health or School Counseling program.