The Importance of Ethics in Journalism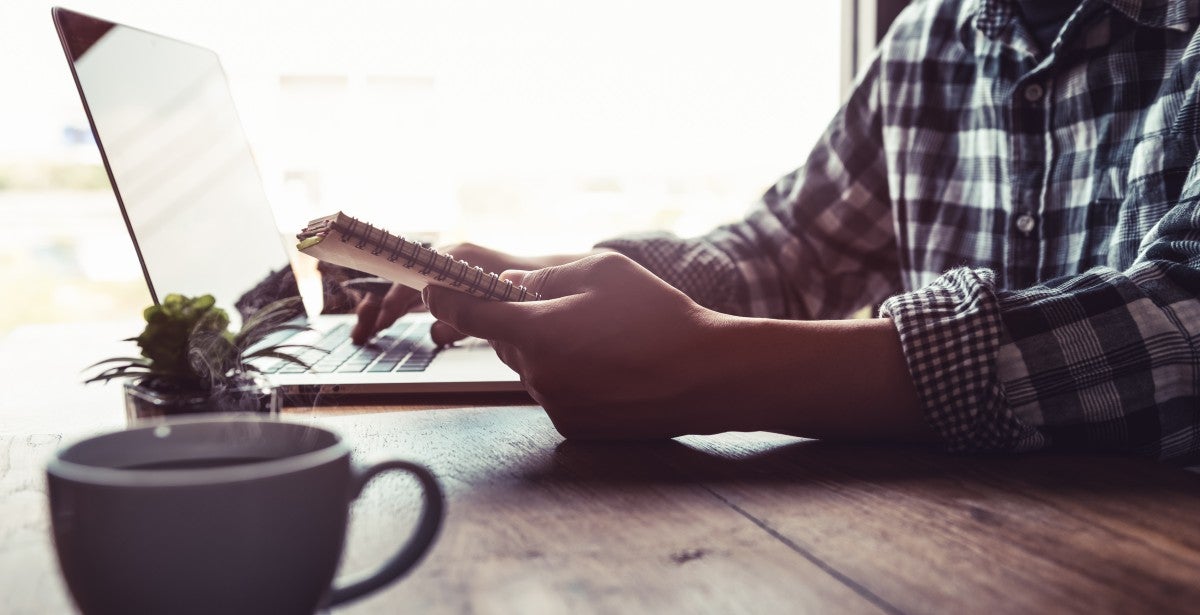 The digital revolution simplified many areas of our lives while adding layers of complexity to others. Journalism, the collection, preparation, and distribution of news and related information was originally applied to current events in printed form. Newspapers, magazines and books captured journalism until the advent of radio and television. Journalism in the digital era is increasingly complex. With universal access to podcasts, social media, e-mail, blogs, and video-based apps, virtually anyone can create and distribute "news" online. 
The importance of ethics in journalism has never been more critical. Studies show that half of the Generation Z population in the United States use social media as their primary news source every day. They also turn to online-only news sites and podcasts to stay informed. Given that the next generation relies almost exclusively on online news sources, it's essential to develop and follow a code of digital journalism ethics to promote truth, transparency, and accuracy.
Learn more about the importance of ethics in journalism and how the next generation of digital journalists can be advocates of truth.
Why Do Digital Journalism Ethics Matter?
The expression "fake news" grew in popularity during the 2016 election in the United States. Fake news refers to the spread of misinformation, often through digital channels. For example, during the COVID-19 pandemic, approximately 80% of surveyed Americans reported seeing fake news about the pandemic. 
However, this 80% only captures the Americans who were aware that they were consuming fake news. The following statistics paint a more comprehensive picture of Americans' interaction with misinformation:
26% of Americans are very confident that they can recognize fake news when they see it
67% of Americans who believed fake news in the past experienced a great deal of confusion
10% of Americans reported that they knowingly shared fake news
Unreliable news websites saw more traction and significantly higher engagement on social media in 2020 than in 2019. Without adequate filters, people share inaccurate information and misleading headlines. Why does this matter? Fake news affects the way people interpret reality and can influence everything from election results to climate change initiatives. Journalists can help the public navigate the complex and ever-changing landscape of news, with truth, and ethical reporting.

Case Study: How Gambling Affects Sports Media
Dr. Brian Moritz is an expert in sports journalism and the associate professor and director of the online journalism MA programs at St. Bonaventure University. Dr. Moritz recently covered the topic "What Happens to Sports Media When Everyone's a Gambler?" for Global Sport Matters where he explored the impact of legalized sports betting on aspects of sports coverage and consumption.
Dr. Moritz says, "Currently, there is no industry-wide prohibition against journalists betting on the sports they cover." He went on to say, "The journalists and experts interviewed for this story all felt that the biggest potential conflict of interest for reporters was so-called "insider trading" – journalists using information they learn and placing a bet based on that information before reporting the news."
Sports journalists play a unique role in journalism ethics to convey honest sports coverage without allowing personal gain or gambling to interfere with transparency. Those enrolled in SBU's MA in Sports Journalism and MA in Digital Journalism learn how to navigate both traditional and digital media platforms based on the highest journalistic standards.
Whether a journalist is covering sporting events, entertainment news, the stock market, or current events, they have a collective responsibility to abide by a code of ethics to avoid conflicts of interest that may compromise their integrity or impartiality.  
How Can We Encourage Journalism Ethics?
Journalists play an important role in seeking the truth and reporting it to the public.
As we experience a media revolution during the era of digital-first news, journalism is more democratized, interactive and instantaneous than ever before. Anyone with an internet connection can open Twitter and make a statement that others may perceive as truth.
As a result, professional journalists have an even greater responsibility to champion the truth, disprove fake news, and fact-check trending narratives to ensure the public has access to reliable information online. Where does one start identifying and applying journalism ethics? 
According to the Society of Professional Journalists (SPJ) Code of Ethics, journalists assume four primary responsibilities, including: to seek truth and report it, minimize harm, act independently, and be accountable and transparent. 
1. Seek truth and report it
One of the most significant responsibilities journalists have is to verify the accuracy of their reports and communicate truth. Journalists must convey the truth in every format and provide context to avoid misrepresenting information. For example, ethical journalists should avoid clickbait headlines that intend to oversimplify or misconstrue the truth. In addition to providing clarity, journalists should always verify sources and check for reliability and impartiality.   
2. Minimize harm
Journalism ethics is founded on the belief that human beings deserve respect and truth. Journalists must exercise compassion and avoid unnecessary intrusiveness. They must also gain legal access to information and respect an individual's consent and right to refuse information. Journalists have an even greater responsibility to minimize harm when it comes to covering sensitive topics that involve juveniles, victims of crimes, or interacting with inexperienced or vulnerable populations. 
3. Act independently
Journalism is intended to benefit the public. Ethical journalists must act independently and should avoid conflicts of interest. In the case study covering sports gambling, Dr. Mortiz explored how conflicts of interest can compromise a journalist's integrity and impartiality. Journalists must refuse gifts, fees, special treatment, and avoid political activities that could influence their coverage.    
4. Be accountable and transparent
When journalists publish their work, they have a continued responsibility to answer to the public and promptly correct any mistakes. In addition, journalists must be open to providing follow-up information, clarity, and answering the public's questions. A journalist's job is not done when their content is published; it continues as the content is consumed and reviewed by its audience.  

Join the Future of Journalism Ethics in the Digital Age
Journalists in the digital age tell stories that matter across digital media and broaden important global conversations based on truth and transparency. St. Bonaventure University's (SBU) online Master of Arts in Digital Journalism or online Master of Arts in Sports Journalism will prepare you to meet this need. 
Offered at the ACEJMC-accredited Jandoli School of Communication, our journalism graduate programs go beyond traditional journalism skills, such as writing, reporting, and editing, and allow you to master the art of digital media. Learn to connect with audiences on a wide range of platforms by incorporating photography, video, design and audio. 
Our journalism master's programs provide an unparalleled education that combines traditional journalism with digital innovation, all shaped within a moral and ethical framework reflecting our Franciscan values. Whether you're a seasoned journalist looking to upskill or entirely new to the field you will benefit from a long legacy of journalistic excellence, and a curriculum that adheres to the highest standards in the industry, including in areas such as diversity, inclusion and ethics.
Develop practical skills that allow you to navigate the current and future state of journalism ethics and provide coverage founded in truth, integrity, and transparency. 
Learn more about St. Bonaventure University's Online Master of Arts in Digital Journalism or Online Master of Arts in Sports Journalism.