Top Career Paths With a Master's Degree in Integrated Marketing Communications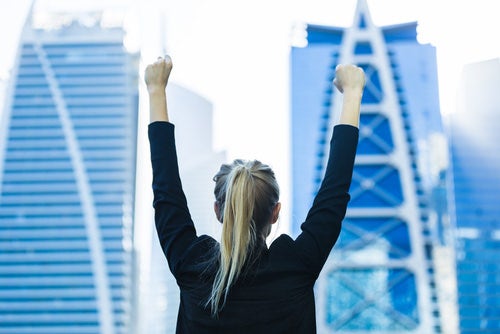 With the growth of new modes of marketing due to technological progress, the field of integrated marketing communications has emerged to help traditional marketing methods evolve and create cohesive branding strategies across all forms of communications that companies employ. As the field grows, graduates with a master's degree in integrated marketing communications are in high demand. Indeed, the Bureau of Labor Statistics projects integrated marketing communications jobs to grow between 13 and 32 percent through 2024. The market for integrated marketing communications degree holders is strong, and the career opportunities are both varied and lucrative.
What are the potential career opportunities for integrated marketing communications degree holders?
Careers in integrated marketing communications call upon graduates to combine their knowledge of traditional marketing strategies with newer technology-based approaches to create and optimize marketing and branding communications across platforms. As technology expands, the number of ways in which a company can communicate with its customers increases, and as social media becomes increasingly important, individuals with a master's degree in integrated marketing communications will find themselves in high demand for a wide range of job positions.
Integrated marketing communications degree holders commonly become integrated marketing communications managers and directors, chief marketing officers and marketing communications managers. However, the versatility of the degree opens doors to a number of less traditional careers paths as well, including:
Social Media Manager
A social media presence is increasingly important for companies of all sizes, and ensuring that social media communications are consistent with the company's brand is challenging. Social media managers develop strategies to engage with their company's customers and potential customers across the various social media outlets, including Facebook, Instagram and Twitter. Integrated marketing communications graduates in this position draw upon their knowledge of brand building and media trends to capture the attention of their firm's customer base and encourage these customers' interactions on social media.
Media Brand Manager
Whether a company offers a tangible product or an intangible service, all firms must employ strategies to effectively brand their products or services to the public. For many firms without an integrated marketing communications specialist, efforts to create a brand are split among departments, preventing companies from constructing a coherent and innovative branding strategy. Media brand managers are typically outside consultants brought in by a company to aid in creating branding strategies. Often working for advertising firms, media brand managers begin by analyzing a firm's existing marketing plan with an eye for integrating the strategies of different departments. Because they work for advertising agencies, media brand managers often work on multiple campaigns for various companies at the same time.
Art Director
Responsible for creating the visual components of marketing campaigns, art directors who specialize in integrated marketing communications work to integrate online and offline ads, videos and other visual marketing materials.
What are the salary expectations for master's degree holders in integrated marketing communications?
Because integrated marketing communications graduates are employed in such a wide variety of marketing functions and positions in the field, a range of salaries exist, depending on the particular job. However, across the range of positions, a master's degree in integrated marketing communications proves to be quite lucrative. According to Glassdoor, Integrated marketing communications managers make an average of $114,808 nationwide. Similarly, the Bureau of Labor Statistics found that the median pay for advertising, promotions and marketing managers was $124,850 in 2015. Payscale reports that holders of master's degrees in integrated marketing communications can expect to earn up to $135,500 annually, with average salaries in major markets such as Chicago of $115,000.
Who hires graduates with a master's degree in integrated marketing communications?
A major advantage of a master's degree in integrated marketing communications is the ever-increasing demand for graduates from a wide variety of employers in a range of industries. As Forbes magazine recently noted, companies both large and small across industries are seeking integrated marketing communications experts; the magazine cited Red Robin, a major casual food chain; Forrester, a market research company; BirthdayPak, a small gift card company; and a regional law firm as examples of companies hiring individuals with degrees in integrated marketing communications. Technology companies such as Google, Emerson and Cisco Systems; media outlets like ESPN, NBC and The New Yorker; and advertising and public relations firms such as Weber Shandwick and Ogilvy & Mather all hire master's degree holders in integrated marketing communications.
Check out St. Bonaventure online's top marketing blog posts below.