Is a Master's in Communication Worth It?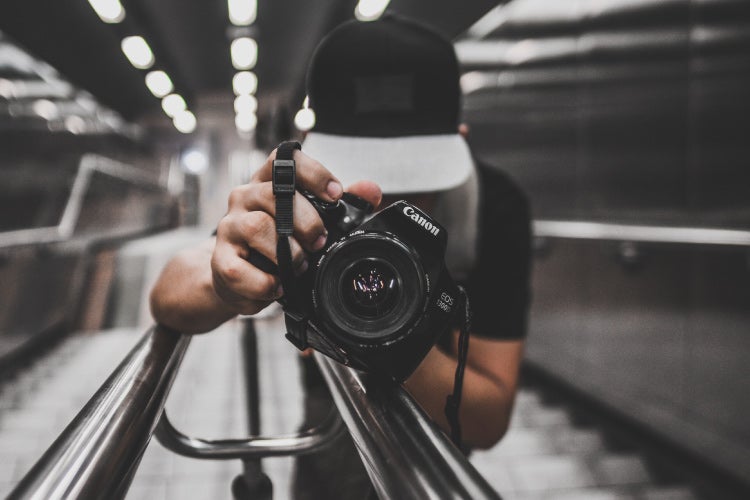 Is a Master's in Communication worth it?
Let's ask a different question. Do you love to craft and share messages? If so, a master's in communication may be a great next step on your professional journey as you look to create content then analyze the data so your brand resonates with your audience.
Technology has changed the landscape for professional communicators. Opportunities abound for creative content developers, visual artists, data analysts and other communication-related experts who want to have rewarding and innovative careers.
Earning a master of communication can broaden your vocational horizons. In this article, we'll walk you through:
Why communication is such an important field
The tools you'll acquire during a master's in communication program
The job outlook for communication professionals, including early-career and advanced-career roles
Salary levels
Long-term value propositions for communication roles
What to look for in a master's in communication degree program
How exceptional schools effectively offer a master's in communication online
Possible next steps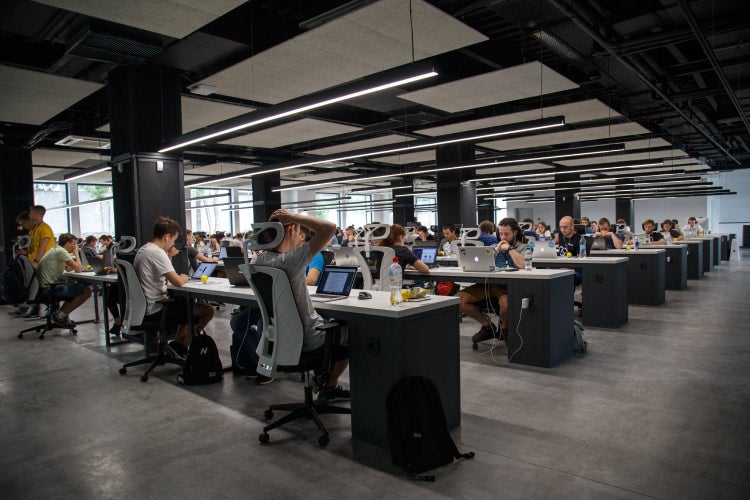 Why is communication an important field?
We live in a new era when it comes to communication. Never before have people had access to so much information. Individuals and companies produce and curate content nonstop. And consumers digest it at an insatiable pace.
The rise of technology has created new pathways for content creation.
Public relations specialists and marketing communication professionals connect with their target audiences frequently and with precision.
Web designers use massive amounts of data to design and create websites.
Podcasters converse with their audiences in a format blending personality and professionalism.
While communication modes and media have changed rapidly in the past several years, a simple fact remains true. Clear communication is an invaluable job skill.
In an article for Fast Company, career coach Hallie Crawford said, "How well you communicate impacts efficiency, effectiveness, trust between employees, your brand, and how you come across as a professional, and much more."
Tanya Meck is the Head of Communications & Public Affairs at Global Strategy Group. Similar to Crawford, she emphasized the importance of communication. Focusing on internal communication, Meck wrote, "To sum it up in four words: It's impossible to overcommunicate."
Wise organizational leaders rely upon excellent communications professionals. These employees help the C-suite define, shape and communicate their message. In an era of tremendous information and misinformation, what could be more important?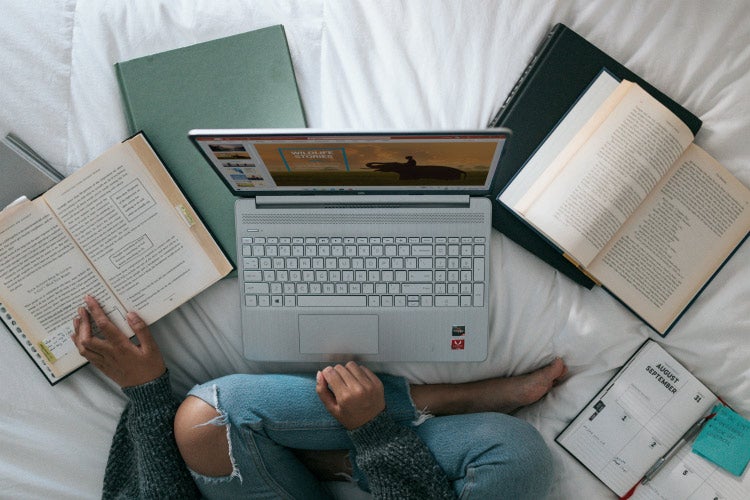 What learning tools will I use in my master's in communication program?
Do you want to craft compelling copy but find yourself writing ineffective sentences loaded with business lingo? Do you have a communication background but feel like you're falling behind as technology advances?
Do you have your eye on the senior-level wing of your corporation but aren't sure how to get there? Are you interested in running your own communication consultancy? Have you worked in a particular area of marketing communication but wish to broaden your skill set?
A high-quality master's in communication degree will help you answer these questions and achieve your career goals. A master's in communication also will equip you with essential skills. Some of these skills will be general and apply to all communications roles. Others will be more specific and relate to a specific career path.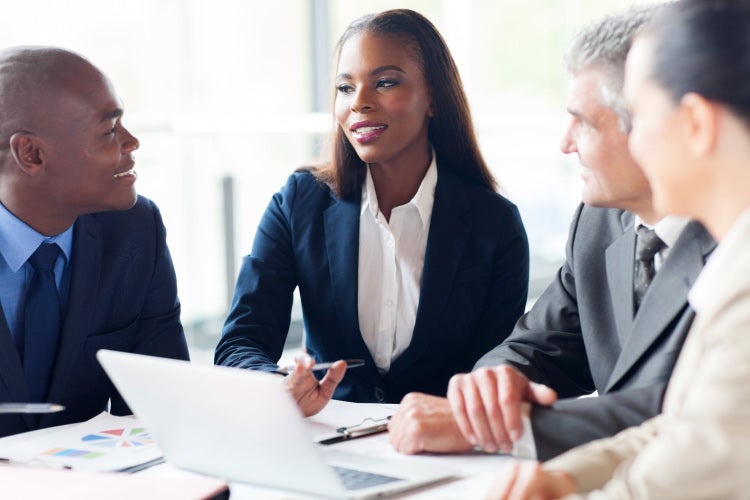 What general skills will I learn a master's in communication program?
There are some skills that can be universally applied to any communications role. They may play out in different ways for various professionals, but their principles will hold fast. Across time, general skills apply in spite of differences in company culture and job variety.
These skills include:
Conceptual Thinking
Strategic Thinking
Visual & Written Communication
Professional Readiness
Conceptual Thinking
A master's in communication program will help you develop conceptual thinking. According to Indeed.com, "Conceptual thinking is the practice of connecting abstract, disparate ideas to deepen understanding, create new ideas and reflect on past decisions."
In your master's in communication program, you'll dust off your imagination that flourished in grade-school. You'll learn the steps to effective storytelling, and you'll practice pairing dynamic copy with concrete messages.
Professional communication needs to be clean, but it does not need to be uninteresting. Learn to communicate professional messages intriguingly by developing your conceptual thinking skills.
Consider, for example, a company that has used the same communication materials for 10 years. The CEO cares about the company's brand identity. But other tasks keep taking precedence.
Enter a communication professional who is a strong conceptual thinker thanks to her master's in communication degree.
This individual can help the company imagine new ways to communicate. The public will grow better acquainted with the company, its story and credibility. These new communication ideas won't distract from the company's mission. They'll actually further it.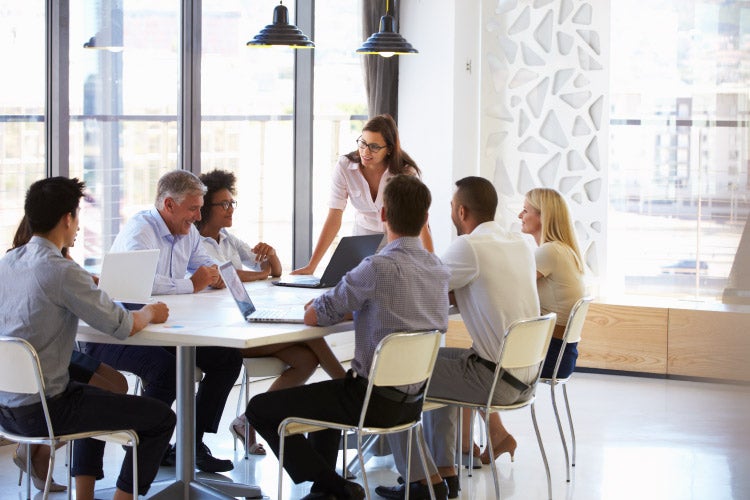 Strategic Thinking
Dorie Clark is a career and personal branding expert, professor of business administration and author. She defines strategic thinking in a course for LinkedIn.
"Strategic thinking is the ability to think on a big and small scale," Clark writes, "long and short term, and into the past and the present."
Strategic thinkers identify communication problems and plan solutions. In a master's in communication program, you'll learn how to define and articulate the problem. And you'll develop the skills needed to determine the right type of solution.
Perhaps, for example, a hard-copy mailout campaign isn't yielding the expected results. A master of communication will help you analyze consumer data and consider best practices.
They may discover that their customer base is largely made up of millennials. This information will help the communication professional to design a new campaign. In all likelihood, a digital or experiential campaign will yield stronger results.
Strategic thinking skills developed during a master's in communication program help professionals see problems as projects rather than roadblocks. With a strategic thinking tool in your toolbelt, you can nearly always find a fix.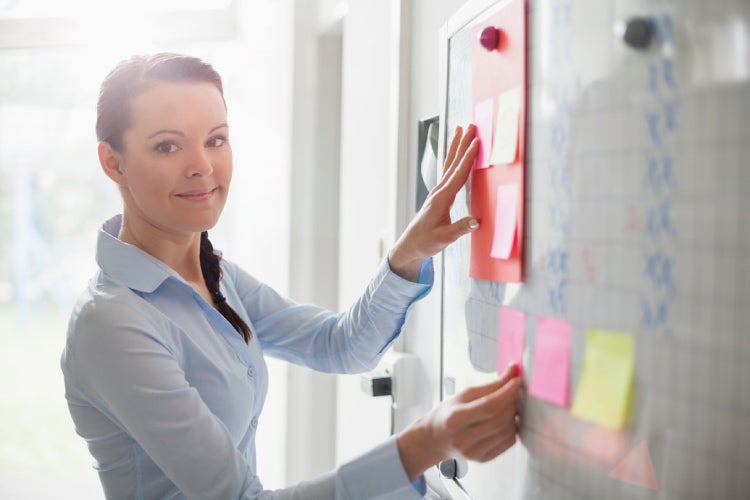 Visual & Written Communication
During a master's in communication degree program, you'll learn how to create great content. You'll practice developing engaging, resonant copy and images that connect with audiences.
Excellent visual and written communication has many components. They include:
Creating a sensory consumer experience
Displaying empathy for target audiences
Designing content that's aesthetically pleasing
Demonstrating an understanding of diversity in relation to mediated messages
Jon Simpson is the Owner of Criterion.B. He oversees client strategy and company culture. In an article for Forbes, Simpson wrote that Americans see around 4,000 to 10,000 messages each day.
This is relevant whether you plan to design communicative messages intended for marketing purposes or not. The internet and digital media inundate consumers with messages calling for their attention.
Communication professionals must learn how to design messages that neither overwhelm or that audiences find uninteresting. These messages should be compelling and compassionate. They should be innovative in a host of ways — well-crafted language, aesthetics and authentic care for the consumer.
Do you want to create engagement and interest through your words? Do you want to engage them not just for your company's benefit, but theirs? If so, a master's in communication can help you craft the right messages.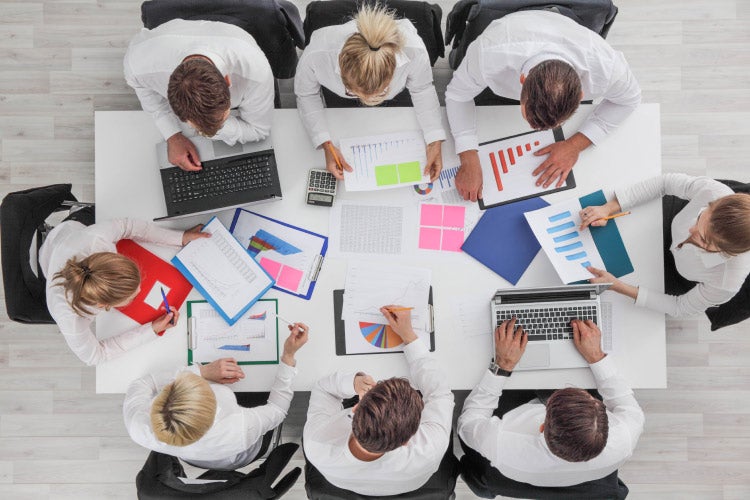 Professional Readiness
Excellent communication professionals do more than check tasks off of their to-do lists. They pay attention to opportunities and changes in the world around them. They notice unique aspects of their companies. They observe the needs of their communities. And they stay aware of relevant global trends.
During a master's in communication program, you'll learn how to develop a real-world communication plan. You'll discuss ethical principles, legal considerations and industry standards.
Students will develop and present communication plans for panels of professionals. They'll learn how to evaluate their own work for accuracy, fairness and clarity. And they'll do the same with the work of others.
A master of communication teaches students how to use presentation tools. They can discuss the nuances of the free press and apply them to their work.
Professional readiness isn't about having all the answers. It's about knowing enough to produce good work. It's about understanding the importance of excellence, feedback and continuing to learn.
A high-quality master's in communication program teaches students what they must know. It also teaches them how to think so that they can gain knowledge throughout their careers.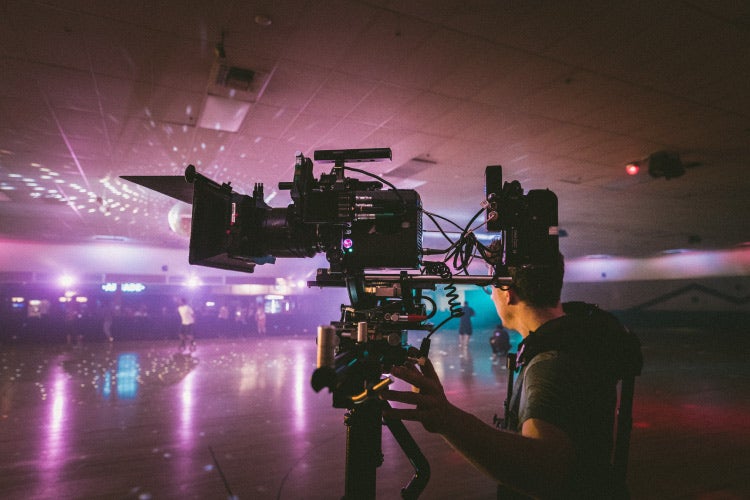 What specific skills will I learn in a master's in communication program?
Depending on your career goals, you may choose to specialize your degree plan. Possible specializations include:
Integrated marketing communication
Content marketing
Public relations
Integrated Marketing Communications
Do you want to diversify your content creation skills? Would you like to take big ideas, develop plans to execute them, and see them all the way through the entire process?
If you want to develop a comprehensive knowledge of the essential elements of marketing and communication, an integrated marketing communications specialization may be just what you want during your master's in communication program. Courses in such a specialization will cover topics like strategy and design, global PR and emerging technologies.
Content Marketing
Would you like to learn new methodologies so you can develop top-notch campaigns? Do you want to better understand metrics and analytics?
If you want to create and distribute impactful, strategic content, you may want to earn a master of communication with a content marketing specialization. You'll learn about strategy and planning, optimization and communication design.
Public Relations
Do you want to grow your strategic capabilities? Would you like to influence conversations as a leader in the field of public relations?
If so, a public relations specialization may be for you. Learn how to use innovative methods and digital tools, lead in crisis communication and integrate event management and experiential marketing.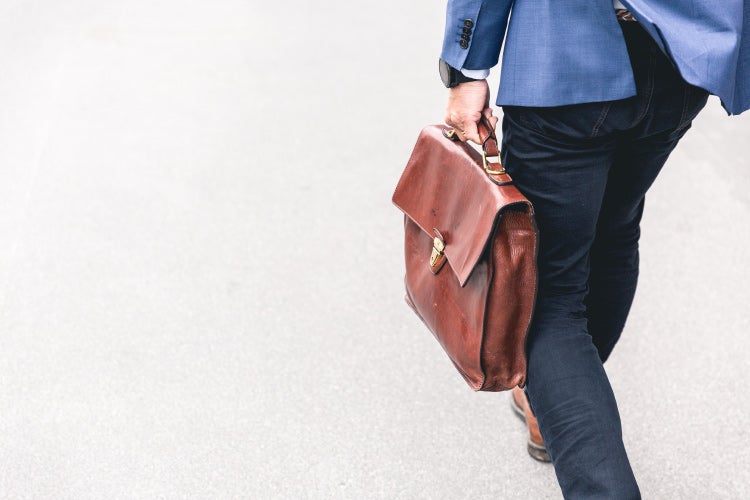 What is the job outlook for communications professionals?
The Bureau of Labor Statistics (BLS) estimates the creation of 27,600 new media and communication jobs from 2018 to 2028. During the same period, the BLS expects to see a 6% rise in public relations specialist positions, and an 8% rise in roles for advertising, promotions and marketing managers.
In many cases, especially in the areas of social media and digital marketing, new jobs are constantly being created, defined and redefined. In an interview with the BLS, for example, Lanae Spruce explained her role as a social media specialist for the Smithsonian Institution's new National Museum of African American History and Culture in Washington, D.C.
In the article, Spruce describes the ways she combines storytelling, analytics and marketing strategies in her job. And talks about the importance of brand identity and keeping up with current events.
Spruce gave that interview in 2016. Now, four years later, she's the founder of LS Strategies, a digital strategy group. She's the Senior Director of Social Strategy & Special Projects at iOne Digital, where she directs social brand strategy.
The point? The job opportunities for communication professionals are rapidly arising, reshaping themselves and evolving into never-before-seen roles. It's a very exciting time to further your knowledge of communication and apply it in new ways.
Entry-level Opportunities
According to Indeed.com, entry-level opportunities for communication professionals include:
Public Relations and Communications Assistant
Junior Web Content Writer
Public Affairs Specialist
Copywriter
Assistant Audience Editor
Research Report Proofreader
Marketing Communications Coordinator
Communications and Digital Marketing Associate
Communication roles abound in the corporate world. From digital marketing, to public relations, to content writing, many communications professionals find a happy home within a corporation.
Individuals who are interested in nonprofit work may want to consider grant writer or fundraiser positions. Those interested primarily in writing may want to research staff writer positions at newspapers or magazines. The academic world also has a place for communications professionals as well, such as roles in teaching and university relations.
Advanced Career Paths
Advanced job opportunities for communication professionals include:
Account Manager
Brand Strategist
Communication Manager
Creative Director
Digital Marketing Manager
Digital Project Manager
Digital Strategist
Director of Communications
Director of Marketing
Marketing Data Analyst
Marketing Manager
Marketing Strategist
Media Analyst
Media Manager
Media Planner/Buyer
Paid Media Manager
Public Relations Manager
Senior Editor, Communications
Senior Vice-President, Global Brands and Experiences
Social Media Manager
In the nonprofit sector, advanced-level communication roles include Director of Program Advocacy and Communications and Director of Digital Communications. Experienced communication professionals also work for schools and universities in roles like Director of Alumni Engagement and Executive Director of Communications.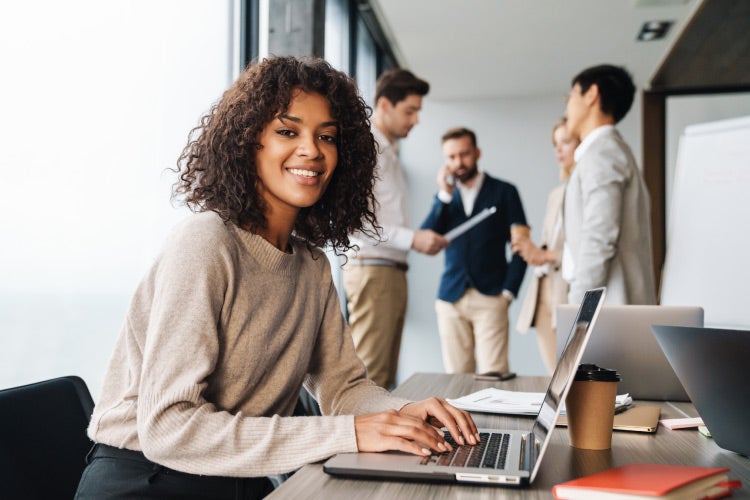 What are the salaries for these positions?
Let's start with some of the early-career communications positions. According to Payscale.com, the average salary for a content writer is $45,804. A marketing specialist averages an annual salary of $51,193. A social media coordinator earns, on average, $39,855 per year.
A communications coordinator earns an estimated $44,103 annually. And a staff writer's average salary is $45,118 per year. Grant writers earn an average annual salary of $48,894. And the average digital marketing coordinator salary is a yearly $44,209.
For more experienced communications professionals the salaries can increase handsomely. The average salary for a senior communications specialist, for example, is $71,700. A senior communications manager role averages an annual salary of $96,989.
What about the executive level? A chief communications officer earns, on average, $126,924 per year. A corporate communications director, similarly, earns an average of $124,207 per year. A senior vice-president of corporate communications earns, on average, $175,157 per year.
The Bureau of Labor Statistics reported that the annual mean wage for all occupations was $53,490 for all occupations. While some early-career communication roles don't reach that level, people with a master's in communication can likely expect to hit that average if not surpass it.
Even more promising, the same report stated that advertising, marketing, promotion, public relations and sales managers earned an annual mean wage of $143,330. It also stated that the annual mean wage for marketing managers was $149,200.
In fact, U.S. News & World Report currently lists marketing manager as the 15th best paying job.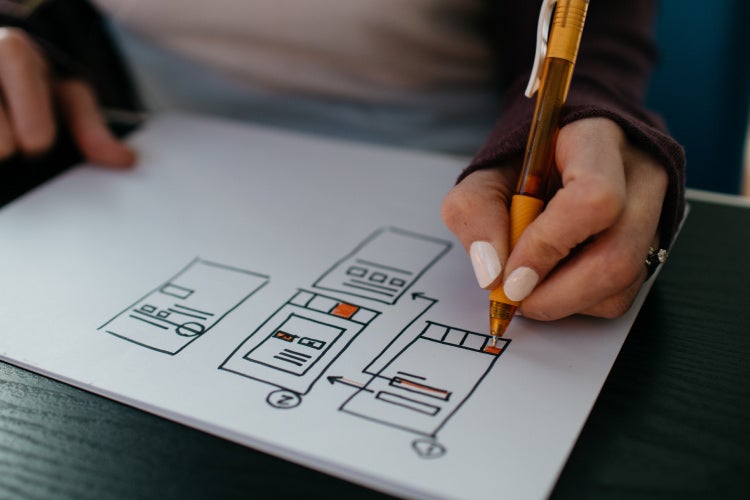 What is the long-term value of a master's in communication?
This is another way of asking the question: is a master's in communication worth it?
You should pursue a master's in communication because it's a creative, strategic and actionable degree.
Roughly one-third of career opportunities require or are composed of advanced degree-holders. According to Conductor, 22% of SEO professionals and 32% of content strategists have an advanced degree.
A master's in communication will teach you conceptual and strategic skills. You'll become equipped to leverage those skills into engaging written and visual content for large audiences, potential customers and consumers.
During your master's in communication program, you'll work with research and data analysis. Alongside your classmates and professors, you'll learn how to strategize and evaluate the success of a campaign or initiative.
You'll learn how to use existing technology and develop an aptitude for assessing new technology in the years to come. As you grow in your knowledge of what works in marketing and communications, you'll become more discerning about new initiatives and products.
Also, you'll hone your presentation skills through the development of a full-fledged campaign. Class projects will be practical, applying directly to your current and future career goals.
A master's in communication program will also increase your social impact. You'll research how to reach and resonate with audiences through ethical principles, empathy and freedom of expression. You'll also learn how to incorporate compassion and respect for diversity into your content.
No matter your career path, a master's in communication will help you to cultivate curiosity and honor the dignity of each person who encounters your messages. To us, that makes it well "worth it."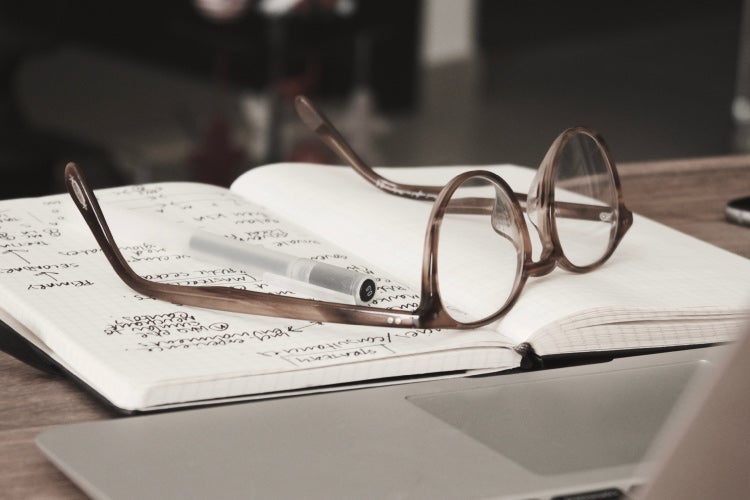 What should I look for in a master's program?
A solid master's in communication program will educate you in best practices and expose you to current tools and technology. It's important to find a program that provides you with opportunities to do career-ready projects, like composing a communication plan.
Your ideal master's in communication program will also coach you in collaborating with others. You'll learn how to create and critique content with specificity and empathy.
Look for a program that sees you as a creator, strategist and communicator — not just one. A holistic, integrated approach will prepare you for a flourishing career.
How do exceptional schools conduct these kinds of programs online?
High-quality colleges and universities offer online programs with specific standards in place. Good schools are accredited and have reputations.
They center around the needs of students by offering regular, real-person support and convenient degree plans, and they ensure that their curriculum emphasizes professional skills.
You may also want to look for a school with a strong alumni network. Support from fellow graduates of your alma mater can lead to an expanded network and job possibilities.
Mentorship opportunities are part of high-quality programs as well. Engaged, conversational professors who take the time to listen to students and respond to their specific questions are irreplaceable.
Capstone projects are key components of online graduate degree programs. These projects are experiential and empower you to integrate what you've learned into a specific, career-adjacent project.
Good universities also help their students apply for and acquire internships. Internship programs, career centers and job placement services can all be incredibly useful to students who are starting, changing, or growing in their careers.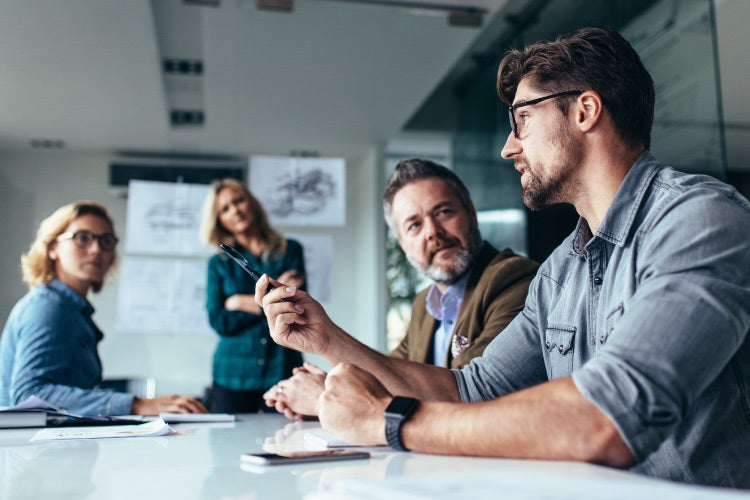 What should I do next?
We're thrilled to invite you to learn more about the St. Bonaventure University Master of Arts in Communication degree program. As one of a handful of private colleges accredited by the Accrediting Council on Education in Journalism and Mass Communication and ranked high on U.S. News and World Report's list of best regional university values, we're here to help you get to the next phase of your career.
At St. Bonaventure, we prepare students to gather, analyze, and communicate information ethically and with excellence. We empower you to investigate and wonder, to seek truth and to tell it. We're deeply committed to integrity, accuracy and empathy.
Broaden your knowledge, hone your skills and establish yourself as an extraordinary communications professional with a master's in communication. We can't wait to meet you.
Read more of St. Bonaventure online's top blogs below:
1. Public Relations: Why Is It Crucial for the Success of Your Business?
2. Integrated Marketing Communications Plan: What is it?
3. School Counselor: What Does the Future Hold?
4. Followership and the Role of a Follower