Why St. Bonaventure University is One of the Best Online Colleges for Military and Veterans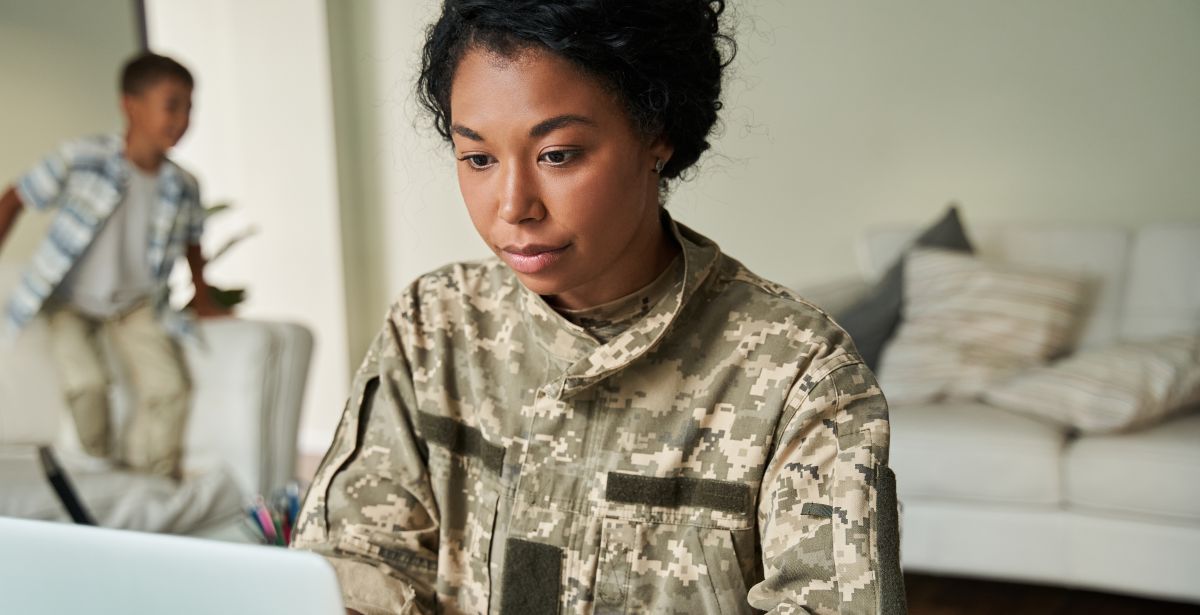 What makes St. Bonaventure University one of the best online colleges for military and veterans according to many of the most well-respected publications and reviews in the industry? From shared core values and an emphasis on community to financial aid and tuition discount opportunities, St. Bonaventure displays respect for military members and veterans from the first call with an admissions officer to alumni networking after graduation. 
Read on to discover the specific ways that St. Bonaventure University sets itself apart as a higher education institution that prioritizes the experiences of military members and veterans. Unique programs, student testimonials, and examples of military values in the St. Bonaventure culture will shed light on why St. Bonaventure is one of the best online colleges for military and veterans.
Common Principles: St. Bonaventure University and the United States Military Share Core Values
Community, compassion, wisdom, integrity and individual worth are the core values of St. Bonaventure University. Each of these values is also reflected in military service, as service members grow personally and communally while discovering purpose, meaning, and direction. 
Whether a student is learning about cybersecurity, leadership, journalism, or one of the many other online master's degrees available to members of the military or veterans, at St. Bonaventure, their education will be built on a shared foundation of values. Similarly, whether a service member is participating in active duty or performing another task, their work is based on a commonly held vision and purpose.
Consider some of the ways that values that are developed in the military, which might be reflected in St. Bonaventure's online degree programs, and how these common values create the culture that renders St. Bonaventure one of the most veteran friendly online colleges.

Looking to Lead: The Online Master of Arts in Leadership
One of the greatest themes in the military is strong leadership, which makes the online Master of Arts in Leadership degree program an ideal fit for active-duty military personnel and veterans alike. The program prioritizes several key concepts that resonate with military service, including making an impact in global work environments, fostering clarity and trust, and honing one's personal ethics code. The master's in leadership prepares active-duty and personnel to transition from individual contributors or managers into roles as highly skilled, compassionate leaders. 
For example, Dan Bradley, a captain in the U.S. Air Force Tactical Air Control Party and leadership program graduate, says that the online Master of Arts in Leadership program has helped him to grow in confidence, mentorship, and dynamic leadership. 
"In everything from breaking down the core values of a quality leader to assessing organizational performance, I've learned simple approaches to complex issues that I can apply in my day-to-day life at work and at home," Bradley says. "Every step of the way, the coursework has tied into both civilian and military life and built on itself to create a meaningful program which is helping me reach my personal and professional goals."
Similarly, US Army Medical Command and online leadership graduate Leyla Kosakowski notes that the coursework enhanced her leadership capacity within military service:
"My favorite part of the program was the final paper and project," Kosakowski says. "The paper allowed me to dig deep into my organization, their strategic plan, their journey to accreditation and the way ahead. The project allowed me to think more on what type of leader I am and where I want to go as a leader in the US Army."
Active-duty military personnel who want to follow in Bradley's and Kosakowski's footsteps by enrolling in the online Master of Arts in Leadership degree program are eligible for a 30% discount on tuition. Command and General Staff College graduates may qualify for credit waivers, and military-aligned students qualify for financial aid.
Personalized, Practical, Purposeful: The Online Master's in Business Administration
The online Master of Business Administration (MBA) emphasizes the development of specialized skill sets that can be used to apply classroom knowledge to real-world situations. Students in the program learn foundational business principles such as financial management and organizational behavior, then gain expertise through electives in the track of their choice, whether it be finance, marketing, or business analytics. 
The attentive and experiential approach of the MBA program resonates with the focused, practical approach of the military. 
Proficient and Protective: The Online Master of Science in Cybersecurity
Military members and veterans are deeply acquainted with threats to safety and security. As individuals who value protecting individuals and communities and keeping society safe from enemies foreign and domestic, current service members and veterans alike are uniquely suited for a career in the field of cybersecurity. 
The online Master of Science in Cybersecurity equips students with the skills they need to be proficient protectors who ward off cyberattacks, prevent data theft, and communicate with key leaders about necessary actions.
Skilled for Service: The Online Master of Science in Education – Clinical Mental Health Counseling 
Many service members have a deep passion for serving others and empowering them to have their most fundamental needs — such as safety and freedom — met. The online MSED Clinical Mental Health Counseling is designed for individuals who want to channel their passion for helping others into another meaningful chapter of their career, just like military service. The program emphasizes building strong foundations, cultivating a spirit of service, and developing human perspectives that equip students to develop strategies that address the needs of communities and populations.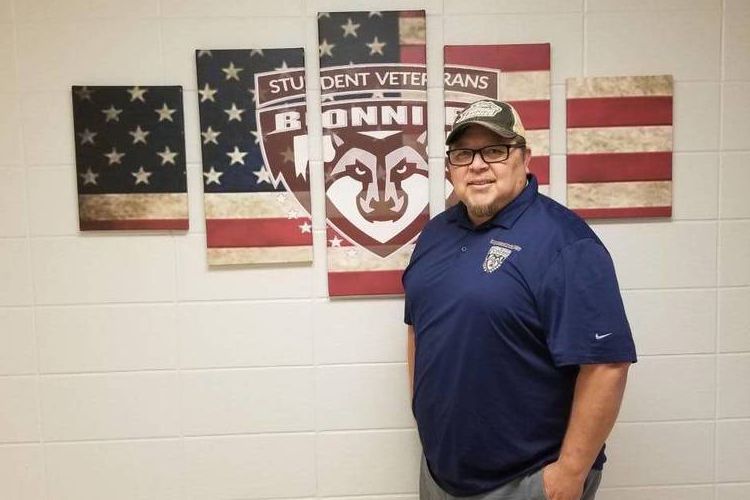 Frank Morales, SBU's Military Aligned Students Program Director
The perspective that military members and veterans have gained makes them prime candidates for an excellent experience in the Online MSED in Clinical Mental Health Counseling program. Former Infantry Master Sergeant of the United States Army Frank Morales, for example, enrolled in the St. Bonaventure University Master's in Community Mental Health Counseling shortly after completing his twenty-year military career. Building on decades of leadership and service with further education, Morales became a school counselor. Now, he is the Director of the Military Aligned Student Program at St. Bonaventure University. 
As a long-time service member and trained counselor, Bradley knows how to meet the needs of veterans and active-duty personnel pursuing higher education. As journalists and St. Bonaventure University faculty members Rich and Anne Lee write, Morales understands the resilience of veterans. He also is deeply acquainted with the tragedies they have witnessed. 
"Although Morales himself may be known for his heroics in battle, he realizes that a lot of his peers with combat experience do not traditionally talk about their experiences in battle," write the Lees.
"We often talk about light hearted things, like how hot it was, or heavy something is, or how much things suck," Morales told them. "But my most life-changing event was when I lost my soldiers in combat. That would change the course of my life."
The Lees continue, "Morales attributed these experiences as his inspiration for becoming a mental health therapist and the motivation to give back to fellow veterans." Morales now gives back to his fellow veterans as they pursue higher education at St. Bonaventure University. In the next section, we'll take a look at how.
St. Bonaventure University's Military Aligned Student Program
The mission of St. Bonaventure University's Military Aligned Student Program is to provide a seamless transition for our nation's veterans, from military life through their education experience and into a meaningful career, by providing high-quality services and opportunities for academic success, personal and spiritual growth, and professional development.
Morales leads the program in realizing its vision to empower student veterans to achieve excellence beyond service. The program ensures that military and veteran students at St. Bonaventure have the assistance and guidance they need to succeed in their academic careers. The program offers several forms of support, including:
Expertise in veteran's educational benefits and military transfer credit evaluation and policies
Information on tuition support for active-duty military personnel, veterans, and their family members
Mentorship for military aligned students from the admissions process through graduation
Referrals for academic support as well as counseling and career services
Providing sensitivity training for those working with military aligned students
St. Bonaventure University's Military Aligned Student Program ensures that all military and veteran students receive the support they need to have the best opportunity for success in higher education. 

Financial Aid for Military and Veterans
There are many financial support opportunities for veterans, active-duty military personnel, spouses, children, and dependents who are interested in attending St. Bonaventure University. Find some of these programs detailed below, and a comprehensive list here.  
Leadership program discount: Active duty service members are eligible to receive a 30% discount on the online Master's in Leadership program.
Yellow Ribbon program: Veterans who have served at least 36 months of duty since September 11, 2001, and have been honorably discharged, or disabled veterans who were honorably discharged from active duty due to a service-related disability after having served at least 90 continuous days after September 11, 2001, may be eligible to attend St. Bonaventure University for free. Children of qualified veterans may be eligible as well.
Post-9/11 GI Bill (Chapter 33): An educational benefit program exists for veterans who served active duty on or after Sept. 10, 2001.
Chapters 30, 31, 32, & 34: Provide up to 36 months of education benefits to eligible veterans. Benefits paid 10 years after release from active duty.
Additional financial support programs include the Survivors' and Dependents' Educational Assistance Program (DEA) (Chapter 35), Montgomery GI Bill — Selected Reserve (MGIB-SR) (Chapter 1606 or 1607), and private scholarships.
 
Recognition of St. Bonaventure University's Military-Friendly Culture
Many have recognized St. Bonaventure University for its military friendliness, including:
MilitaryFriendly.com: Ranked #5 on the Military Friendly '22–23 list for meeting or exceeding benchmarks in academic policies and compliance, admissions and orientation, culture and commitment, financial aid and assistance, graduation and career, and military student support and retention.
U.S. News & World Report: Listed among the Best Colleges For Veterans Regional Universities North 2021, Top 5 Best Value Schools 2022, and Top 20 Regional Universities 2022.
Kiplinger: Personal Finance distinction of "Top 300 Best College Values".
College Factual: Top 5% School for U.S. Service Members Nationwide.
 
Build on the Foundation of Your Military Career with an Online Degree from St. Bonaventure University
Do you want to take the next step in your military career or transition to civilian life? An online degree program through St. Bonaventure University may be the ideal fit for you. St. Bonaventure offers several online programs that reflect the core values of the military:
MBA
MS in Business Analytics
MA in Communication
MA in Digital Journalism
MA in Sports Journalism
MA in Leadership
MSED Clinical Mental Health Counseling
MSED in School Counseling
MS in Cybersecurity
Graduate Certificate in Cybersecurity
Hone the skills learned during military service with SBU's online master's degree programs.