Social Media Storytelling Masterclass by Jack Milko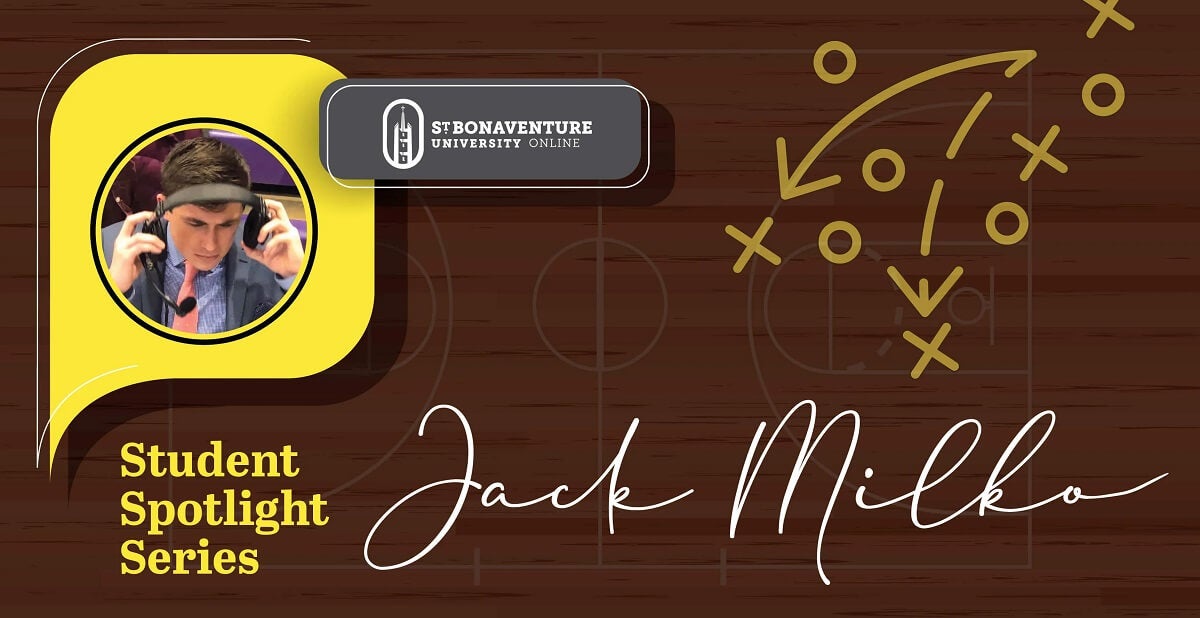 Time to highlight another expert-led masterclass from our online Sports Journalism Master's program. Our graduates have gone on to work for the world's largest media organizations and enjoy sharing their knowledge with budding journalists. Students are drawn to this program for its alum involvement. Once a Bonnie, always a Bonnie.
This masterclass discusses industry change over time and why it's essential to try new things and keep your audience front of mind. Our program goes beyond traditional journalism skills, allowing you to master the art of digital media and connect with audiences on a wide range of platforms by incorporating photography, video, design, and audio. Connect with us if you want to make waves in this exciting field.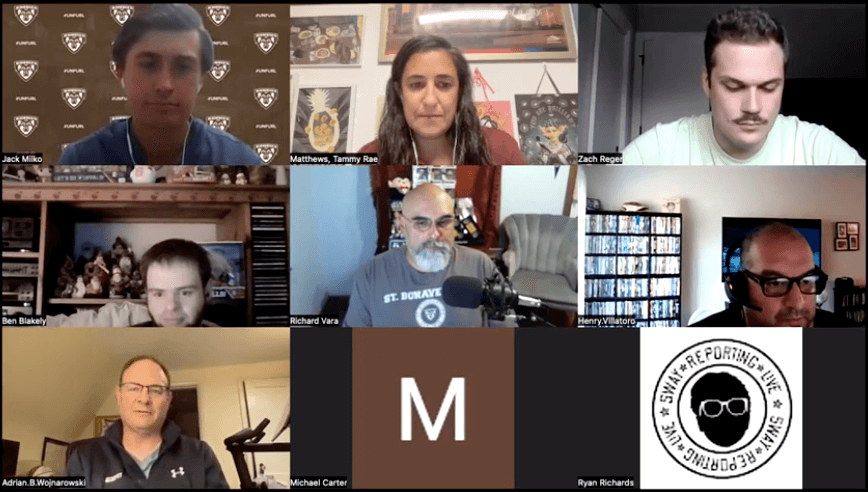 Adrian Wojnarowski joining Dr. Tammy Rae Matthews' class.
---
Social Media Storytelling with Adrian Wojnarowski
Summary by Jack Milko, a current MASJ student.
On the night of the 2009 NBA Draft, Adrian Wojnarowski '91 of Yahoo Sports decided to change his reporting style and alter how he delivered information to his audience.
He created a Twitter account.
"I had all this information on draft night," Wojnarowski said to Dr. Tammy Rae Matthews' Social Media Storytelling class via zoom. "By the time we put this up on Yahoo Sports, it's old news. People are not sitting there refreshing the home page [on Yahoo]. So that night, somebody said to me, 'why don't you get on Twitter?' I thought that was an interesting idea, so I started to tweet about these trades happening with zero followers."
"By the end of the night, I had about 2,500 followers. People were finding the information. That's how it started. At that time, Yahoo was trying to establish itself, and I was trying to establish myself covering the NBA; suddenly, Twitter was a way to get ownership of a story. If you broke a story, it gave you ownership of that story you had first."
From then on, he accumulated thousands of followers from his terrific reporting. He tweeted out reports about trades, signings, and injuries. He shared stories, columns, and feature pieces from his Twitter account. Everything that Wojnarowski worked on, he began to share on his Twitter page, which gave him ownership over his work and allowed him to grow a larger audience.
Plus, in every draft since that fateful night in 2009, he has tweeted a team's draft selection before ESPN acknowledges it on the NBA Draft broadcast.
To this day, he still uses Twitter to deliver news and as a place for people to see his work.
"I am always trying to drive people to my work or ESPN," he noted.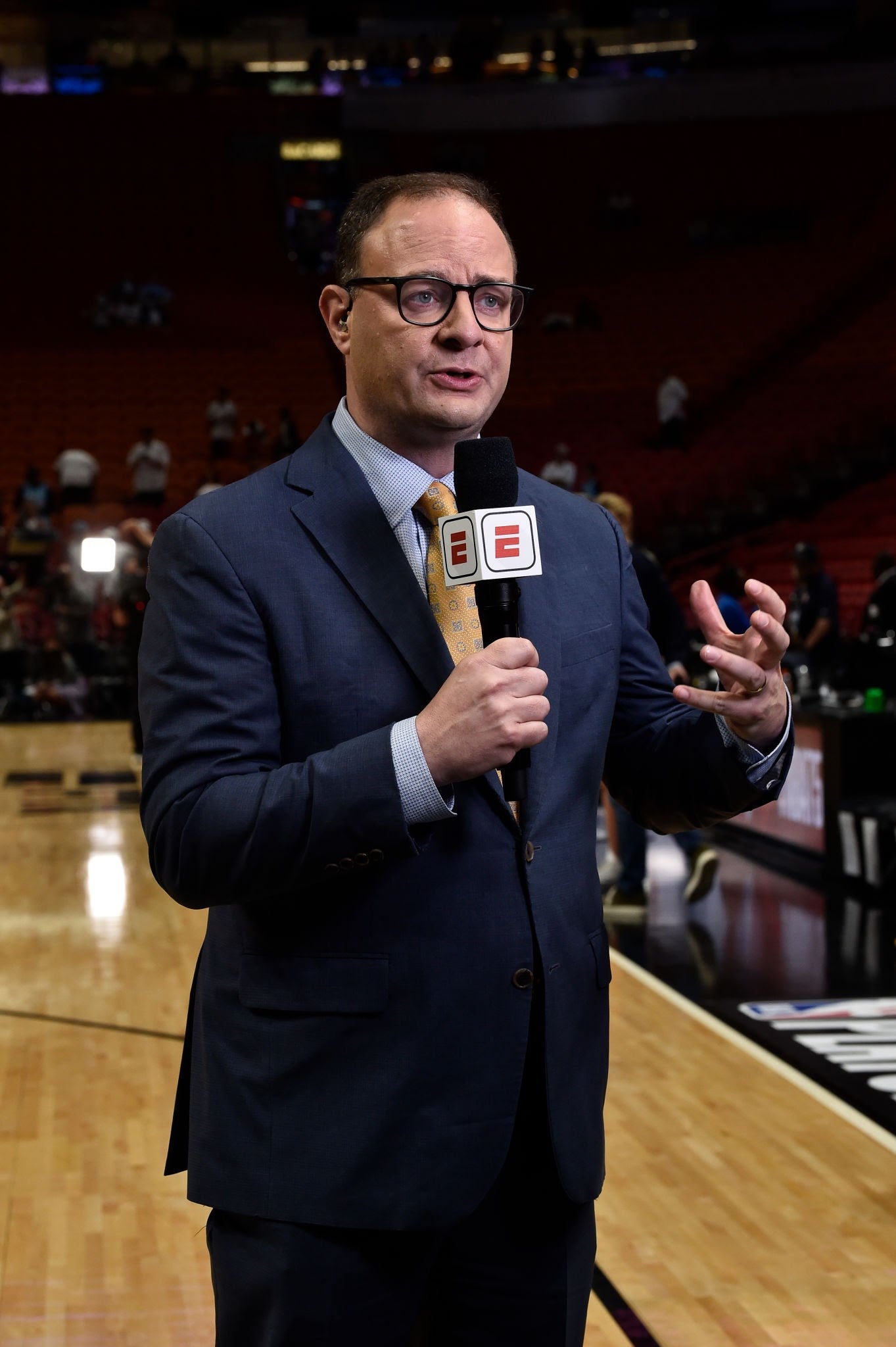 Adrian Wojnarowski reporting at an NBA game for ESPN.
He shared with the class a story from 2007 when the Portland Trail Blazers selected Greg Oden out of Ohio State as the number one overall pick.
Oden had a fantastic collegiate career and led the Buckeyes to the 2007 National Championship game. Pundits described Oden as "one of the dominant centers of the college game" and that "he has the size and NBA-ready body that few possess."
Three months after Portland drafted Oden, he injured his knee in training camp. He missed his entire rookie season and was never the same after. Some would categorize his career as a "bust."
Wojnarowski picked up this scoop from a source in Portland before anyone else. After confirming the news, he immediately posted an online story about Oden's injury to Yahoo Sports.
Then... crickets.
He sat in his office for almost an hour before any other news outlets reported on his story.
Had Oden suffered his injury today, Wojnarowski would have broken the news via Twitter, and ESPN would instantly have the information posted online. SportsCenter would have picked it up immediately as well.
Let's compare Oden's story to Chet Holmgren, who the Oklahoma City Thunder selected with the second overall pick in the 2022 NBA Draft.
Holmgren, who shined for the Gonzaga Bulldogs, stands at seven-feet tall. Described as a "unicorn," he can dribble, drive, and score from inside and beyond the three-point arc.
On the morning of Aug. 25, 2022, Wojnarowski tweeted:
"Oklahoma City Thunder 7-footer Chet Holmgren will miss the 2022-23 season with a Lisfranc injury to his right foot. Holmgren, the No. 2 pick in the 2022 NBA Draft, suffered the injury in a Pro-Am game in Seattle on Saturday."
His tweet blew up and sent shockwaves through the basketball world. Reporters and basketball fans alike instantly heard the devastating news out of Oklahoma City. This story immediately became the lead story on ESPN.com and on SportsCenter too.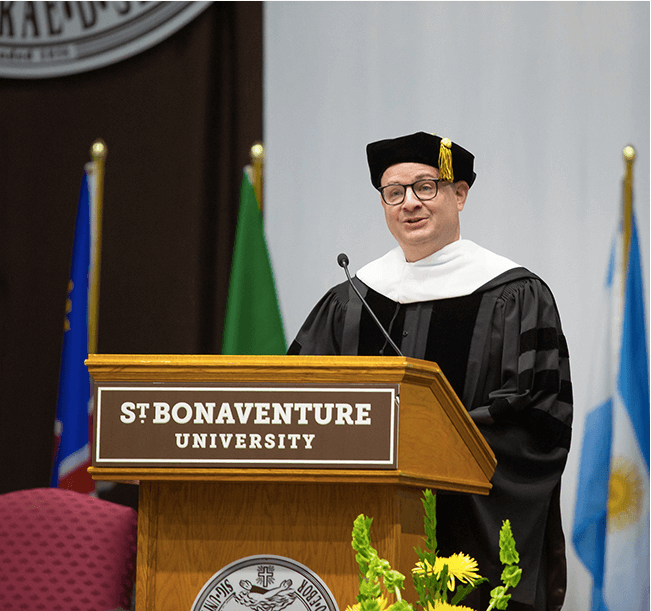 Adrian Wojnarowski delivers the keynote speech at St. Bonaventure's 162nd Commencement ceremony in 2022.
Gone are the days of flipping on the television or tuning the radio dial to find information. Forget about grabbing a tabloid at the newsstand too.
Today, journalists and news outlets break the news on social media and send push notifications with essential information to millions of smartphones around the globe.
Future journalists must understand how modern news-breaking works and how social media platforms operate.
Hence why Dr. Matthews' Social Media Storytelling class is an integral part of the sports journalism graduate program at St. Bonaventure University.
This term, students learned about social media's effects on journalism, data and privacy laws, and, perhaps most importantly, social media ethics.
Students created their own professional Twitter accounts and shared their stories and thoughts with their respective audiences. They also used hashtags and tagged each other to help foster a better online community.
By connecting with Wojnarowski and enrolling in Dr. Matthews' class, students learn about the nuances and importance of social media. They learned how to effectively live tweet from a sporting event, send out links to stories, and incorporate multimedia within their social media accounts to spark audience interest and cultivate their brand.
That's what helped Wojnarowski become the sports media star he is today. As for the students he spoke with this semester, they hope to follow in his footsteps and become sports media all-stars someday too.
_____________________________________________________________________________________

Check out Jack's previous articles: