How to Become a Certified School Counselor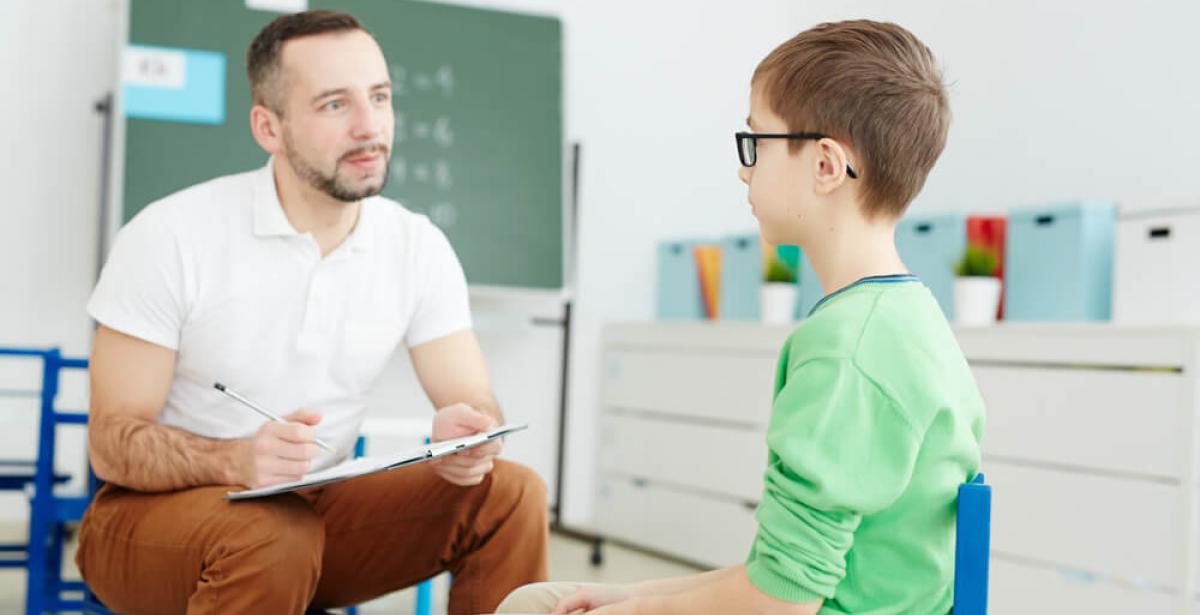 Becoming a certified school counselor is a prime career option for those with a desire to help others and make an impact on the lives of young people. School counselors support and guide children and young adults through their school years, offering assistance in a range of subjects including career and education guidance, along with social and emotional health.
Those with interest in making a difference in young lives can begin a rewarding career as a certified school counselor by earning a master's degree in school counseling.
Education Requirements for School Counselors
School counselors begin their careers by first earning a bachelor's degree. It's common for students interested in becoming counselors to earn a degree in a health or social science field such as psychology, sociology, or social work. While a degree in one of these fields is certainly helpful, it's not a requirement. After obtaining a bachelor's degree, students then pursue a master's degree in the counseling field, which makes them eligible to take the licensure exam to become a licensed counselor.
Pursuing a School Counseling Master's Degree Online
Coursework for St. Bonaventure's online master's in school counseling is available 100% online. Students begin a 100-hour practicum in their second year, of which 40 hours are completed directly with clients. After completing the practicum, students then complete two 300-hour internships. The practicum and internships help counseling students develop and refine their counseling skills and become more comfortable working with students.
Apart from the internships and practicum, students also attend two, four-day residencies at St. Bonaventure University to deepen their studies and get to know their faculty members and classmates.
Certification Requirements
After graduating with a master's in school counseling, graduates must prepare to take the licensure exam to become a counselor. St. Bonaventure University's accredited education counseling program prepares students to take the National Clinical Mental Health Counselor Examination, or NCMHCE. Passing this exam leads to a professional counseling license.
Certification requirements for school counselors vary by state. In New York State, those employed in schools must hold a certificate issued by the Office of Teaching Initiatives. This certificate indicates that the individual has met specific education, experience, and assessment requirements. Counselors first apply for a provisional certification to practice as a school counselor in New York state. After obtaining experience and completing the application requirements, school counselors can then obtain a permanent certification.
The Rewards of School Counseling
School counselors serve an important function in school systems. Young people face many challenges while growing up and often have difficulty adjusting to change. Counselors help children and young adults navigate the many challenges of growing up, from social and emotional problems all the way to considering different education and career paths. School counselors have the unique benefit of getting to watch their clients and students grow up.
Students of all ages benefit from a strong mentor with a compassionate ear. If you're considering a career in counseling, St. Bonaventure's Master of Science in Education Counseling sets you on the right path to a fulfilling career as a certified school counselor.