What is ACEJMC Accreditation?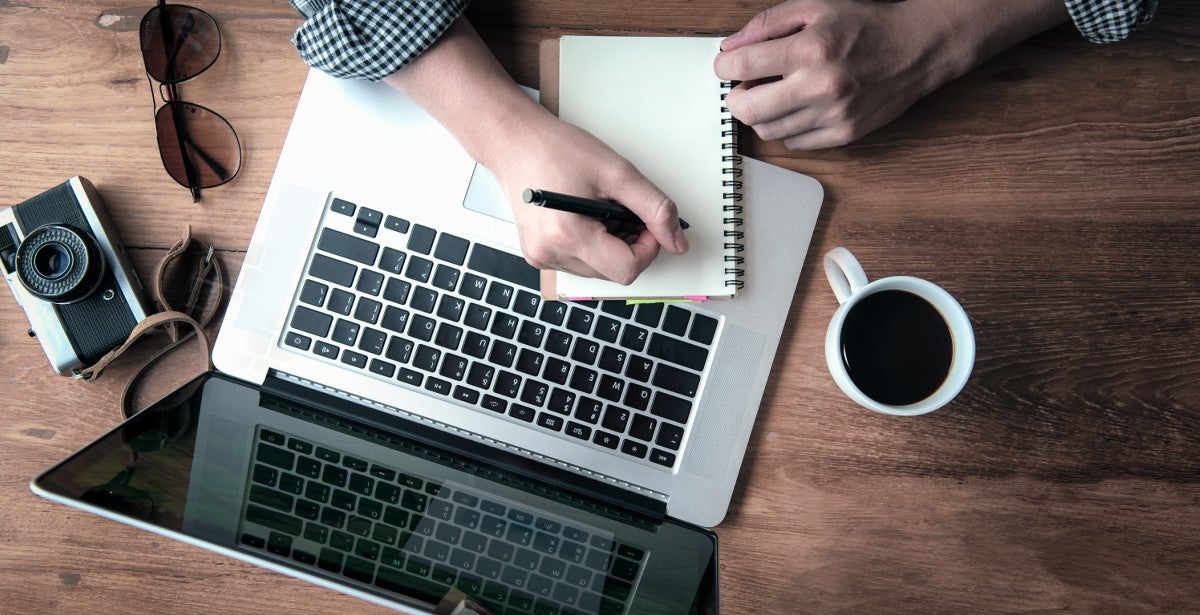 When students choose to pursue a career in journalism or communications, they have many potential universities to consider. However, some schools stand out above the rest due to their accreditation by The Accrediting Council on Education in Journalism and Mass Communications (ACEJMC). 
Since 1945, this independent agency has sought to support schools that hold principled standards in these fields. For an institution to receive ACEJMC accreditation, it must be evaluated on 12 specific principles. These principles range widely, including the mission of the degree program itself, diversity and inclusion standards within the program, and curricular balance and student assessment.
According to the ACEJMC council itself, "The Council believes that students can best prepare for careers in journalism and mass communications by studying in accredited professional programs at colleges and universities. The Council embraces the value of a broad, multidisciplinary curriculum that nurtures critical thinking, analytic reasoning and problem-solving skills that are the essential foundation for journalism and mass communications education."
Because of these high accreditation standards, only 119 schools have received an ACEJMC accreditation — about 25% of journalism and communications programs across the country. When students earn their degrees from ACEJMC-accredited institutions, they can rest assured that they are well-prepared for a career in one of these disciplines. 

The Value of ACEJMC Accreditation
When a university receives an ACEJMC accreditation, it's a program-wide stamp of approval from a reputable organization, which is a great way to highlight the unique strengths of the program to potential enrollees. 
No school can receive accreditation without a thorough assessment from members of the ACEJMC council. These members, who are highly qualified educators and professionals themselves, schedule a rigorous evaluation. They tour the facilities, study course programming, and interview students, faculty, and administrators. With an in-depth understanding of the program as a whole, they can confidently accredit deserving colleges and universities. The accreditation is upheld by subsequent reviews every few years, ensuring that everything continues to meet the high ACEJMC standard. 
As a prospective journalism or communications student, it is important to consider choosing an ACEJMC-accredited program. The ACEJMC accreditation is the hallmark of excellence in education. An accredited program will prepare you for your career with a high-quality professional education that is recognized by media professionals, the government, and the public.
ACEJMC-Accredited Programs at St. Bonaventure University Online
At St. Bonaventure University Online, you'll find a variety of ACEJMC-accredited graduate degree programs, meeting the highest educational standards in the country. Our flexible programming allows you to get a prestigious degree 100% online, and on a schedule that allows you to balance school, work, and life. 
We have an incredible faculty that is ready to help you in your coursework and academics. You'll receive individualized academic and career support from your Student Success Coach, along with access to our Career and Professional Readiness Center. Our affordable online graduate degree programs are designed to help you reach your goals without being cost-prohibitive, and we offer financial aid for all of our online students that qualify. 83% of our online graduate students received financial assistance from 2020-2022. As one of just three ACEJMC-accredited schools offering online master's programs, we strive to provide our students with the best educational opportunity with unparalleled support.

Online MA in Communication 
Earning your MA in Communication from St. Bonaventure University Online means graduating from an accredited program in less than two years, and becoming a champion of telling stories strategically from conception to completion. Choose between two specializations — Content Marketing and Integrated Marketing — and master the changing media landscape today. 
In our Content Marketing specialization, you'll learn how to communicate effectively through digital media, creative copy, and design strategy, among countless other hands-on tools that will prepare you for a successful career. 
Our Integrated Marketing specialization will teach you how to seamlessly integrate creative work with analytics, bringing ideas to life through messaging and design based on industry best practices and emerging trends and software. 
Online MA in Leadership
If you want to lead well in any sphere, earning an MA in Leadership with us is the perfect next step in your career. The world is evolving rapidly, and it is more important than ever to have leaders who lead with empathy, ethics and integrity. After earning your graduate degree with us, you'll be poised to make a positive impact, communicate effectively, empower others, and employ strategic solutions in your field.
Online MA in Journalism - Digital or Sports
There is a clear need for ethical and professional journalism today. If you love the power of a story told well, earn an online MA in Journalism with us in just 1.5 years. Choose from two programs – Digital Journalism and Sports Journalism – to prepare for your desired career. 
In our Digital Journalism graduate program, you'll become an expert in writing and digital media, combining technical prowess with excellent journalistic practices and ethics. You'll be poised to enter your desired career field with a firm grasp on the ways photography, videography, audio, and design come together in journalism today — and how to employ them to tell impactful stories. 
In our Sports Journalism program, you'll learn how to bring your passion for athletics and storytelling into your career, navigating digital media while gaining expert knowledge in traditional journalistic reporting. The world of sports journalism is constantly changing, but our program ensures you'll have all the tools you need to succeed within it.
Learn more about our ACEJMC-accredited graduate programs and get started on your MA in Communication, MA in Leadership, or MA in Journalism from St. Bonaventure University Online.